Appealing A Boulder Parking Ticket Without A Lawyer
Instead of making a snow angel from all your Boulder parking tickets, we recommend either just paying them or contesting them. In this article, we will walk you through the process of paying or contesting a citation in Boulder and what you can do to appeal without the expensive lawyer fees.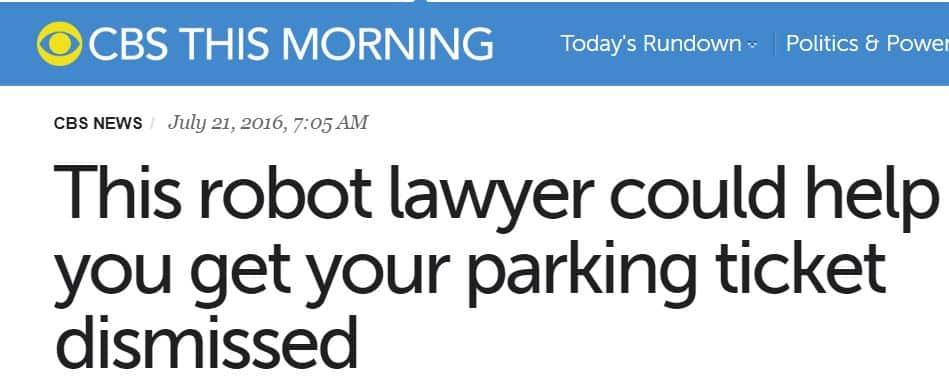 How Much Are Parking Fines in Boulder County?
As of 2016, Boulder County is owed $4.5 million in parking tickets. Unpaid tickets get a $15 late fee — contributing to the ballooning of these fees. How much are parking fines in Boulder to be able to come up with such a huge amount? Here below are the schedule of infraction fees in Boulder County.
Offense
Fee
Violated safety precautions when starting a parked/stopped vehicle
$30
Stopped/parked/left a standing vehicle on the paved portion of a highway
$30
Stopped/parked/left standing vehicle where restricted/or prohibited by signs/markings/traffic control devices:

On sidewalk
Within intersection
On a crosswalk
Between a safety zone and curb
By street excavation
On-road next to another vehicle (double parking)
On a bridge or in a tunnel
On any railroad tracks
On any controlled-access highway
On highway median
Where prohibited by sign

$15
Stopped/parked/left standing vehicle within 15 feet of a fire hydrant in an unincorporated county
$50
Parked vehicle more than 12 inches from the curb/Failed to park as close as practicable to shoulder
$15
Parked vehicle in wrong direction/on the wrong side of the roadway
$15
Violated restrictions on an unattended vehicle
$15
Opening door into traffic
$15
Violated restrictions on reserved parking for persons with disabilities (a person without a disability or valid placard parked in public or private space reserved for persons with disabilities)
Penalties, costs, and

surcharges imposed by

court

Violated time limit restrictions when parking in a space reserved for individuals with disabilities
$150
Violated restrictions on using reserved parking for commercial purposes
$150
Entity/employee of entity violated restrictions regarding use of identifying placard issued to an entity
$150
Parked vehicle blocking access to curb ramps, passenger loading zones, or accessible routes
Penalties, costs, and

surcharges imposed by

court

Knowingly and fraudulently used/created/obtained/possessed/transferred/trafficked an identifying placard
Illegal backing
$30
Parking in Boulder County Parking Lots
Parked on sidewalk
$25
Parked on a roadway in or within 5 feet of driveway/junction
$25
Parked too close to a fire hydrant
$25
Parked in a bus stop
$25
Parked where traffic control sign/device prohibited parking
$25
Violated parking time limit restriction
$25
Vehicle not entirely within one parking space
$25
Violated time limit restriction for parking in a passenger loading zone
$25
Violated time limit restriction for parking in property loading

zone

$25
Violated restrictions on parking in handicapped space/no placard displayed
Penalties, costs, and

surcharges imposed by

court

Vehicle parked in a county‐owned parking lot or space when prohibited
$25
How do I Pay a Boulder Parking Ticket?
You have 14 days to pay or contest a citation, from the violation date set on the ticket. Payments are made at the Boulder Municipal Court. There are a variety of ways of paying for a citation. Regardless of which method you choose, make sure to indicate the ticket number located on the top of the ticket. The different modes of payment are as follows:
Using a Mastercard or Visa to pay online.
Using a Mastercard or Visa to pay by phone at 303-441-4212.
Mailing a personal check, money order, or cashier's check, payable to the 'City of Boulder'. (Note: Do not send cash through the mail.)
Dropping off payments — personal check, money order, or cashier's check — at the dropbox located at the parking lot entrance.
Paying in person from Monday to Friday, from 8:00 AM to 4:30 PM. Cash is also accepted for in-person payments.
Contesting an Infraction in Boulder
If you believe you have been issued a parking ticket by mistake, you may appeal instead of paying. For tickets issued due to a broken meter, you may initiate a meter check process by calling 303-441-4212.
If you do plan to appeal a ticket, make sure to document evidence properly. The following types of violations require additional documentation when filing an appeal, otherwise, the appeal will not be entertained. You may attach scanned documents or images when submitting online:
No Valid Plate – Include a copy of your existing vehicle registration
Permit violations – Include a copy of your valid permit
Handicap violations – Include a copy of your handicap signage
The first step to starting an appeal is to submit a Parking Citation Appeal Form. Then you may proceed to submit the appeal through various ways as follows:
Submitting online. Take note that tickets take 24 hours to be posted online. If you still cannot retrieve your ticket after one business day, call 303-441-4212.
Sending a fax to 303-441-1811.
Mailing to:
Boulder Municipal Court
Violations Bureau
PO Box 8015
Boulder, CO 80306
Visiting the office at 1777 Sixth St.
Using the dropbox across the street from the Justice Center on Sixth Street.
If your appeal is denied or you are not satisfied with the results of the appeal, you may request a trial. To start the hearing, fill out and submit the Request to Set Parking Citation for Trial form.
Dispute Parking Citations In Boulder In Less Than 120 Seconds

Unless you hire a parking ticket lawyer, appealing citations can be a complicated process. However, this also means expensive attorney fees. That is where can help. Our service makes contesting infractions cost-effective and easy. Our app has a track record that includes overturning $4 million in parking tickets. All you have to do is:
Go to and answer a few questions.
The robo-lawyer will generate an automatic letter written specifically for Boulder.
In most cities, just press 'Send' and DoNotPay will send the letter on your behalf!
That's it! All you have to do is wait for a few days and find out the results.