Request Your Avianca Refund in Two Minutes and Get Your Money Back Hassle-Free
Avianca S.A.—one of the most popular Colombian airlines—has been serving the area since 1919, which means that it is one of the oldest airlines in the world. Avianca covers more than 180 destinations in 27 countries.
Continue reading this guide if you'd like to know how to get a refund from airlines in no time.
Important Things To Know About the Avianca Refund Policy

The Avianca refund policy rules for voluntary refunds differ depending on the country you're from as well as the type of fare. Make sure to check the type of fare in the confirmation email you received after the purchase. Then you can compare it to the fare option conditions and see if your ticket is refundable. You can check your country's refund rules on the Refunds page once you click on the Types of refunds tab.
In case your ticket is non-refundable, you may be able to receive a refund of taxes on the tickets you didn't use. Another option is to reschedule your flight and potentially pay some fees instead of losing the entire ticket value. 
If you bought your plane ticket in the U.S., you'll receive a full refund if: 
You cancel your flight in the first 24 hours after booking it 

The flight was reserved at least seven days before the scheduled departure  
In some countries, passengers will be refunded their ticket price minus the administrative fees. 
The involuntary refunds are caused by other situations not related to passengers, such as bad weather, airplane issues, and similar. 
You can choose to be credited to the original payment method or to receive an Avianca voucher that you can use for future purchases. 
How Can I Request My Avianca Refund?
Wondering how to ask for an Avianca refund? You can choose one of these options:
| | |
| --- | --- |
| Can You Request a Refund Via | Yes / No |
| DoNotPay | Yes |
| Email | No |
| Phone | Yes |
| Letter | No |
| Website | Yes |
| In Person | Yes (for LifeMiles tickets) |
Request an Avianca Refund In A Snap With DoNotPay

Are you sick of wasting time trying to figure out where to find legitimate info about the Avianca refund policy and how to request your money back? DoNotPay comes to the rescue. With us, you'll finish your request within minutes, and we will also take care of faxing the request to your bank. 
All you need to do is:
Access your DoNotPay account from a

web browser

Scroll down to the

Chargeback Instantly

section

Click

Get Protected

Verify your info

Respond to all of the questions

Sign and click

Submit
Other than sending the request to your bank, DoNotPay will also contact the merchant to collect the necessary evidence according to the Fair Credit Billing Act rules.
Avianca isn't the only company you can request a refund from with DoNotPay. Here are some of the refund requests we can help you with:
Request an Avianca Refund Over the Phone
You can ask for your Avianca refund by calling their customer support specialists. You can find the number on the contact us page. Select your location, and you'll see the number you should call as well as the working hours of the customer care agents in that area. 
DoNotPay offers a convenient shortcut and holds the line for you so that you don't have to waste hours on the phone. You'll be notified as soon as someone picks up the phone, and you can proceed with your refund request.
Request an Avianca Refund Through the Website
Through the Avianca website, you can either request a refund for a flight you need to cancel or request the reversal of the payment if:
You were charged two times for the same ticket or

You were billed without an assigned ticket
How To Request a Refund

How To Request the Reversal of the Payment

Click

Menu

on the

Avianca website

Log in to your account

Click

Refunds

Select the

Cancellations

tab

Scroll down to the

Request Refund

section

Complete the necessary info

Click on

Access

Select the ticket in question

Click on the

Cancel

button

Download and fill out a

Payment Reversal Request form

Go to the

Suggestions and Claims

page

Create a request and upload the previously completed form

Click

Submit

Check if you received a confirmation email
Request an Avianca Refund In Person
If you'd like to request a LifeMiles ticket refund, you can go to the nearest Avianca office. You'll find the address on the contact us page once you select the desired location.
How To Cancel Your Avianca Flight 
Want to cancel your flight for any reason? You can do it like this:
Go to the

Avianca website

Click on the

Booking

section

Type in your name and code of reservation

Click the

Submit

button

Click

Cancel

next to the flight in question

Follow the instructions

Check if you received a confirmation email
DoNotPay Helps You Get Compensation for Any Airline Issue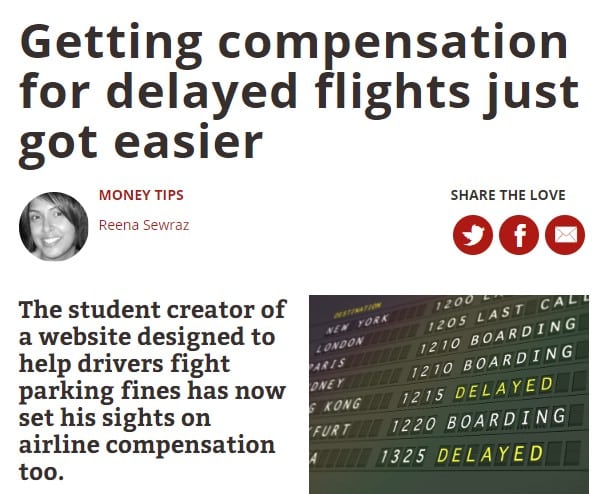 If you want to request compensation for delayed or canceled flights, or for any other issue that you had with the airline in question, you can rely on DoNotPay and do the following:
Log in to your DoNotPay account from a

web browser

Go to

Customer Service Issues

Enter the name of the airline company

Click on

Fight the issue for me

Respond to all of the questions 

Provide us with the desired amount

Provide us with your email address
DoNotPay will inform you if your claim was successful within 48 hours of the request. If the airline refuses to issue compensation, you can sue them in small claims court with us and finish the entire process stress-free.
When Will I Receive an Avianca Refund?
If you choose to be refunded in the form of an Avianca voucher, you should receive it within 20 days of your refund request. 
Did you decide to be credited to the original payment method such as cash, check, credit card, and similar? Avianca will issue a refund within 30 days from receiving your request. Every bank or credit card issuer has a different policy, so it's up to them when the refund will be transferred to your account.
Can I Check My Avianca Refund Request Status?
You can give the Avianca customer support a call and ask them about your refund request status. If they sent your money back, but you still don't see it on your balance, call your bank or credit card issuer.
Administrative Conundrums? We Don't Know Them!

Whether you're dealing with serious problems such as suing firms in small claims court or taking care of simpler issues such as traffic tickets, DoNotPay is there to make sure everything goes as smoothly as possible. 
Once you access the DoNotPay account from your browser, you'll be able to count on our help when you want to:
Contest speeding tickets

Fight traffic tickets