When to Call the Animal Abuse Hotline in Missouri
Animals are excellent companions and can faithfully serve many working roles on farms and other types of property, but unfortunately, this doesn't stop people from mistreating them. Animal abuse is heartbreaking, but citizens can report animal abuse and hopefully help prevent further suffering.
If you are looking for an , DoNotPay can help you report animal abuse to the proper authorities.
An Overview of
Missouri Animal Abuse Laws
Animal abuse is a crime in Missouri, and depending on the type of abuse, the perpetrator can be charged differently. A few common forms of animal abuse and related charges are outlined below, but you can also read more descriptions at the Humane Society of Missouri website. 
Animal Neglect and Abandonment 
Animal neglect is when a person fails to provide adequate care of any animal of which they have custody or ownership. Adequate care includes wholesome food, clean water, appropriate shelter, and health/veterinary care. 
Animal abandonment occurs when a person knowingly leaves an animal in any place without making provisions for adequate care.
Neglect and abandonment are class C misdemeanors on the first conviction. If the person has been found guilty of the same offense previously, or a similar offense in another jurisdiction, it becomes a class B misdemeanor.  
Animal Abuse 
When you call the , they'll want to know the circumstances for the case you're reporting. In Missouri, a person commits animal abuse if they:
intentionally/purposely kill an animal in any manner not allowed by state provisions

intentionally/purposely cause injury or suffering to an animal
Animal abuse can be in the form of hitting, kicking, throwing, or violently handling an animal
knowingly failing to provide adequate care and the animal incurs substantial harm 
Animal abuse is a class A misdemeanor on the first conviction. In some cases, when the suffering is the result of torture or mutilation on a living animal, it can be a class E felony. 
Dog Fighting
Those who own, possess, keep or train dogs for dog fighting, or cause any dogs to fight, or permit dog fighting can be charged with a class E felony. Spectators of dog fighting can be charged with a class A misdemeanor. 
Other Abuses
There are other types of situations that may lead to neglect or are indirect forms of abuse. These include animal hoarding and excessive breeding. Animal hoarders and backyard breeders often do not have the space for numerous animals, leading to overcrowding, unsanitary conditions and often a lack of necessary medical care.
How to Make Reports to the Animal Abuse Hotline in Missouri on Your Own
If you witness or suspect animal abuse, neglect, dog fighting, animal hoarding, or have other concerns, you should report your concerns to The Humane Society of Missouri's Animal Cruelty Task Force.
| | |
| --- | --- |
| Agency | Humane Society of Missouri |
| Address | 1201 Macklind Ave, St. Louis, MO 63110, United States |
| Website | |
| Phone Number | 314-647-4400 |
The Animal Cruelty Task force serves all 114 counties in Missouri, and intervenes on behalf of animals at risk for abuse, neglect, or natural disasters and emergencies. 
You can make reports using a statewide  number.
Call the Animal Cruelty Hotline at 314-647-4400

Provide the address (or detailed directions to the location) where the animal or animals can be found

Provide a detailed description of the neglect or abuse.

You may need to provide a witness name and contact number - it will be treated confidentially unless it is turned over to law enforcement, or a subpoena or court order requires disclosure. 
The Humane Society of Missouri recommends that you also call 911 if you witness animal abuse in action.
Let DoNotPay Help You Report Animal Abuse and Neglect in Missouri 
If you want to report animal abuse, you should do it as quickly as possible. If you don't know where to start, or your reports have not ceased the abuse, DoNotPay can help. 
Here's how you can use DoNotPay to report animal cruelty:
1. Search "Report Animal Abuse" on DoNotPay, and select the associated tool.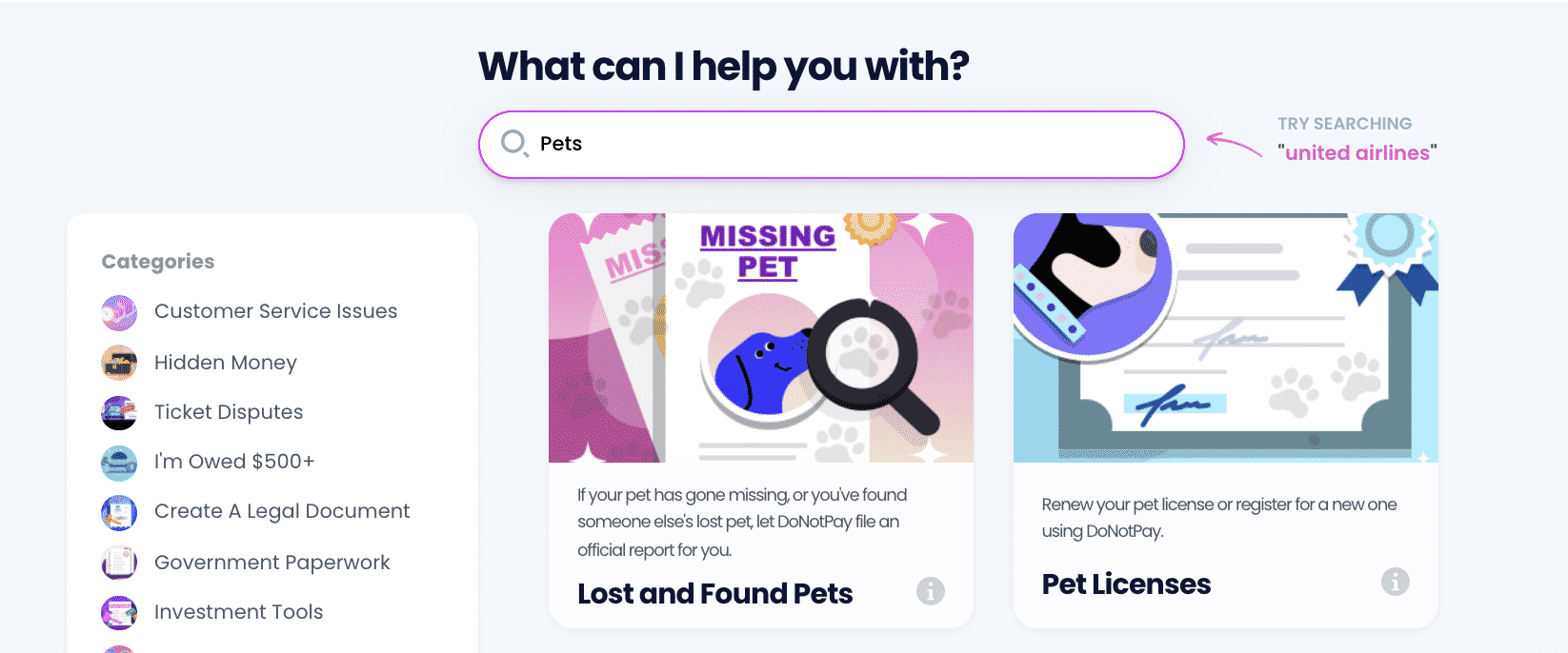 2. Then following the prompts, report the time, location, and exact detail to the best of your knowledge of the situation that has led you to believe there is animal cruelty afoot.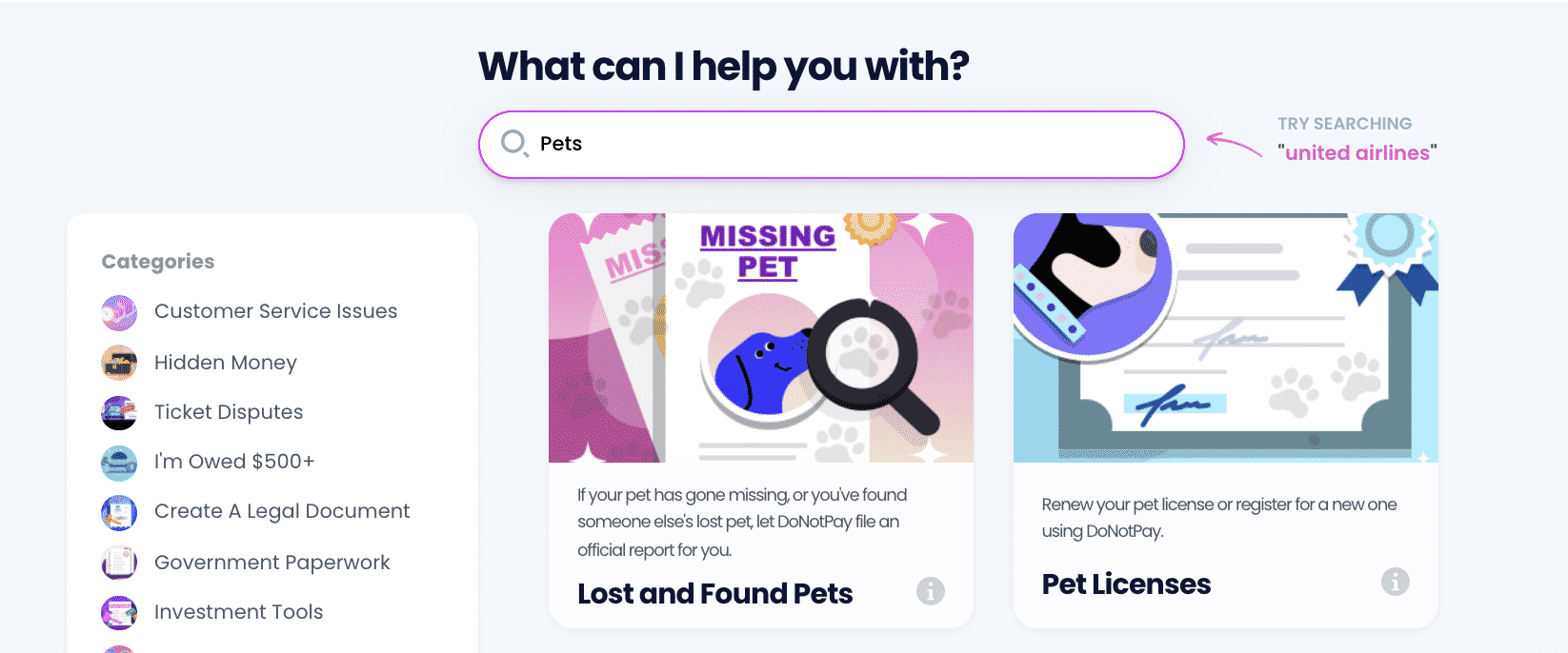 3. Upload an image to build your case and include your contact information for the authorities to get back to you about your report.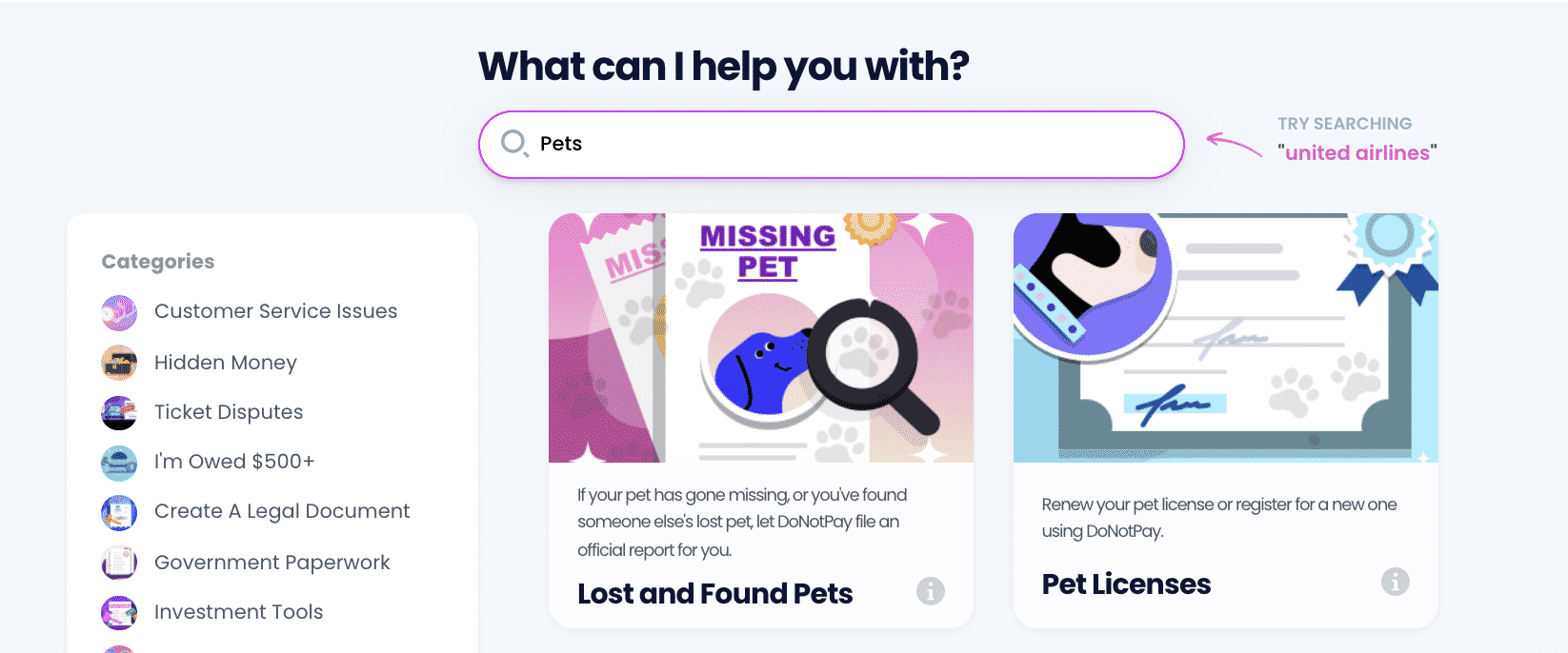 And that's it! DoNotPay will file the report on your behalf, getting animals out of harm's way.
Why Use DoNotPay
DoNotPay can quickly file animal abuse reports in Missouri on your behalf, and we make the process fast, easy and successful. However, we can also file an animal abuse report in the city of Los Angeles or New York City, report animal cruelty in Texas, or start an animal cruelty investigation in any city or state. 
When it comes to animals, we can also help you with:
Lost and Found Pets

Pet Custody Agreements

Pet Licenses
What
E
lse
C
an DoNotPay
D
o?
Helping you report animal abuse is just one of the many things that DoNotPay can do. We can also help you solve other problems, including:
Whatever you need, DoNotPay has you covered. Sign up today.