How to Get the Most Out of Allegiant Refund Policy
Allegiant is an American low-cost airline that offers commercial and charter flights across the U.S. Its headquarters are in Nevada, and they are the ninth biggest airline in the U.S. Their flights can be canceled or rescheduled, just like with any other airline. Here, you can find out how to get the most out of the Allegiant refund policy and how DoNotPay can help you do that.
How Can I Request an Allegiant Air Refund With DoNotPay?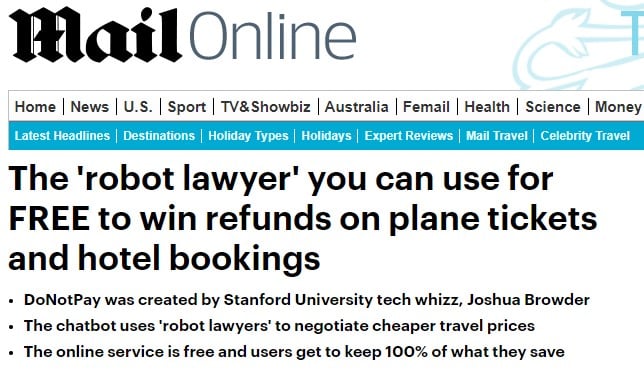 You can request an Allegiant Air refund with DoNotPay in just a couple of clicks. Before you can do that, you need to log in to your DoNotPay account in your . Then, follow the instructions below:
Select the Get Protected option under the Chargeback category

Type in your bank's details

Enter the payment details you wish to have refunded

Insert the airline details

Verify your information

Choose whether to have DoNotPay send the demand letter for you or do it yourself
What makes DoNotPay distinctive among the other options available is that we send additional information to strengthen your case. We fax the request to your bank automatically and gather evidence that improves your chances of winning. We also send all the necessary VISA and Mastercard codes that can be pivotal for your case.
Can I Request an Allegiant Refund on My Own?
You can request an Allegiant refund by yourself. Check out the available options in the table below:
| | |
| --- | --- |
| Can You Request a Refund Via | Yes / No |
| DoNotPay | Yes |
| Email | Yes |
| Phone | Yes |
| Letter | Yes |
| Website | No |
| In-person | No |
Using Allegiant Email Contact Form
You can request a refund via an online email form, not a traditional email. It can take several days to receive a response. This can be an issue if Allegiant Air doesn't respond until it is less than a week of your flight's departure because then you lose eligibility for a refund.
If you choose to use email, you will need to follow the instructions below:
Go to the Allegiant Air Customer Request page

Choose the nature of your request from the drop-down menu

Select your role (passenger, non-passenger, travel agent)

Type in your first and last name

Insert your telephone number

Type in your email address

Select Yes from the drop-down menu to state you are contacting about a claim or refund

Insert your confirmation number

Describe your issue in detail
Using Allegiant Air Refund Phone Number
If you wish to cancel your flight and request a refund via phone, you can do that by contacting Allegiant's Reservations Center. Their agents work 24/7, and you can reach them by dialing 702-505-888.
Sending Allegiant Refund Request via Mail
If you want to request an Allegiant refund via mail, you will need to cancel your flight first. Then you will need to send all the necessary documentation with it as well. If you prefer doing everything on your own, you will need to send your request to the address below:
Allegiant Travel Company
ATTN: Customer Relations
PO Box 371477
Las Vegas, Nevada 89137
Do I Need the Allegiant Website for Requesting a Refund?

Yes, you do. You can't request a refund on the Allegiant website, but you need to cancel your flight before you can submit your request. It is a straightforward process—just follow the steps below:
Log in to your account (if you have one)

Visit the Manage Travel page

Click on the Cancel This Trip button
What Is Allegiant Airlines Refund Policy?
Officially, Allegiant does not offer refunds. But there are exceptions given the right circumstances. The law guarantees that when certain conditions are met, all airlines must offer refunds, compensations, free ticket changes, etc.
Allegiant Air does not give refunds or credit for cancelation and changes within seven days of the scheduled departure unless you purchased a Trip Flex ticket. This ticket gives you the opportunity to make changes to your itinerary without paying for any additional fees.
Should you fail to board the plane, you will be deemed a No-Show, and you will not be eligible for a refund. Your trip will be canceled, and even the return flight will become non-refundable.
Itineraries and packages can be canceled and fully refunded within 24 hours without penalty if the scheduled departure is at least a week away at the time of the purchase. Should you choose to do that, you might be able to get a specific amount of credit. The amount will depend on several factors:
The itinerary

The Trip Flex protection—whether you purchased it or not

The timeframe—how long before the departure you canceled it
You will not be able to get the credit if you are marked as 'no-show' at the airport, or if you cancel or make changes to your ticket without Trip Flex within seven days of departure.
If you receive credit, Allegiant will email you a voucher you can use online within two years of the original booking date.
Changing Your Trip Flex Ticket
You can change your Trip Flex ticket for free only once. After you have made a change to your Trip Flex itinerary, it will be regarded as a ticket without Trip Flex. This is what you need to adhere to with Trip Flex itinerary refunds:
Changes must be completed 72 hours or more before the departure

Full cancelations must be completed 72 hours or more before the departure

Qualified itineraries will be issued non-refundable credits to use for future travel
If you used a third-party company to purchase your ticket—a travel agency, for example—you must cancel your itinerary directly through Allegiant and get your settlement from that third-party company.
Allegiant Air does not offer bereavement refunds. You can either cancel your itinerary or change the date of travel.
How Long Does It Take to Receive Allegiant Refunds?
If you are eligible for a refund, you can expect to get it on the original form of payment, provided it was a debit or credit card. It will be completed seven business days after Allegiant receives all the necessary documentation from you.
If you paid for your ticket with cash or check, you could expect your refund to be completed through check within 20 business days after the airline receives your refund documentation.
How Can I Check the Status of My Allegiant Airline Refund?
You can check your Allegiant refund in a couple of ways. You can fill out an online email form. Do not forget to bring your patience — you will need to provide a lot of information, just like when requesting a refund via email. It will take several days to get a response.
You can also use their Live Chat. Their customer support is available Monday–Friday from 5 a.m. to 6 p.m. Pacific Time.
You can write to them, to the same address as when requesting a refund on your own.
Is There Anything Else DoNotPay Can Help Me With?

DoNotPay can help you get refunds for plane tickets, protect your passenger rights, claim compensations for canceled flights, and much more.
Check out the list below for more information on how DoNotPay can help you with:
Opposing traffic tickets fast

Contesting speeding tickets