Contesting Alexandria Parking Tickets in Minutes
In the city of Alexandria, police officers and parking enforcers are responsible for enforcing vehicular regulations and rules on stopping, standing, and parking on public streets. The Finance Department's Treasury Division processes the citation payments. Meanwhile, the Police Department enforces the collection of fines and late payment penalties. In this article, we will enlighten you on the common parking violations, how to pay for tickets, and how to .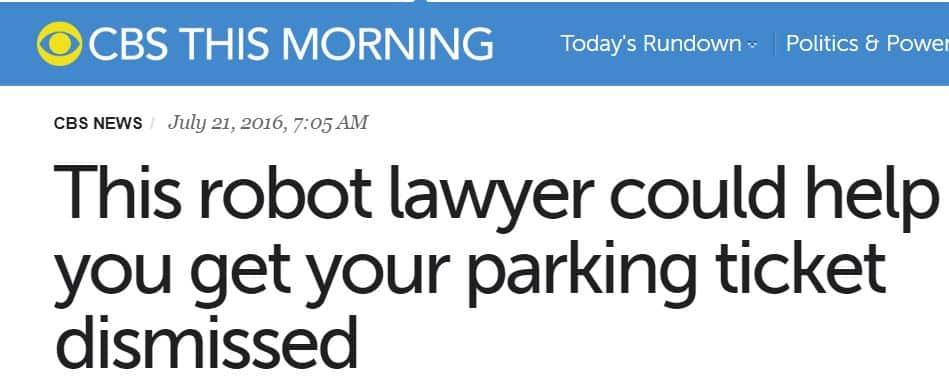 Common Parking Violations and Other Issues
One of the topmost common parking violations is the expiration or the misuse of a parking meter. To avoid a citation, you must display a meter receipt on the dashboard clearly when parking in the city's multi-space meters. Additionally, here are some of the most common parking violations and issues:
Illegally parking in a residential permit parking district
Failure to secure or purchase a current state license plate
Not passing the annual safety inspection and failing to display a valid safety inspection sticker
Not displaying disabled parking in a handicap parking space
Parking less than 50 feet from any corner
Parking less than 50 feet from a fire hydrant
Parking a vehicle on a city street for more than 72 consecutive hours
Parking within the same block for more than the posted time limit
Parking a commercial vehicle overnight in a residential district
Performing repairs on a vehicle parked in a public space
Parking in an alley or court without an official sign
Not parking with the right side parallel to the curve
Transferring a vehicle's ownership without removing the license plates
How to Pay For Parking Citations
When paying for parking citations, take note that there is a processing fee of $3. This is not included as revenue to the city. eCheck is not accepted as a payment option for parking tickets. Here below are the different methods to pay for parking citations in Alexandria :
Online
https://www.tocite.net/alexandriava/portal
By Mail
Send a check or money order to:

Alexandria Citation Processing Center

P.O. Box 549

Belle Mead, NJ 08502-0609

By Phone
703-782-9176
In-Person
Paying at the Treasury windows on the first floor of the city hall on 301 King Street
Paying around the clock at the dropbox on the Royal Street side of City Hall
Online payments are not accepted for the execution of the Northern Virginia Local Motor Vehicle License Compact or parking tickets for booted or impounded vehicles.
Contesting a Parking Violation in Alexandria
If you believe the citation was issued due to an error, you may request an administrative review from the city's Parking Adjudication office. To dispute, the citation with the adjudication office, a $10 fee will apply. If your citation does not qualify for review or is upheld after the review, you may contest it at the General District Court. Here below are the steps on how to contest a parking violation in Alexandria :
You have 10 days from the issue date to request an administrative review at the Parking Adjudication office.
You may submit your contest online and pay the $10 fee at the office.
If you are dissatisfied with the results of the review, you may make an appeal to the General District Court.
Complete a General District Court form to schedule a hearing in advance.
Submit the contest to the court online.
Information to Include During Appeal
When appealing a parking ticket, make sure to indicate the citation number including relevant documents and a brief explanation of why you are contesting the citation. Depending on the type of violation you were cited for, having enough evidence can help support your case. When you contest a citation, make sure to include the following:
Photographs of the vehicle or license plate number
Death certificates if they apply
Deployment orders
Medical certificates
ParkMobile session report
Pay station receipts
Personal property tax receipts
Police reports
Vehicle bill of sales
Vehicle registrations
Contest Parking Tickets In Alexandria In Less Than 120 Seconds
Most often, appealing a parking ticket differs in theory and practice. Though it may seem straightforward, the difficulty is in drafting professionally written letters and in keeping track of deadlines. Having a legal expert to contest the citation can guarantee results but it also means expensive attorney fees.
That is where can help! Our lawyer in an app makes contesting citations quick and efficient. Called a "champion against the government", our app has a record of overturning more than 160,000 parking tickets to date. All you have to do is:
Download the app for iPhone or Android.
Search for 'Appeal Parking Tickets'.
Answer a few questions.
The app will generate an automatic letter written specifically for Alexandria.
Press 'Send' and DoNotPay will send the letter on your behalf.
That's it. You'll just have to wait for a few days to receive a letter and find out if you won.