How to Fight or Waive Unfair Airbnb Fees
Airbnb is the hottest vacation rental platform in the country with cozy, welcoming properties available for nightly rental all over the world. Considered the commercial game-changer of sharing economy vacation rental, it's no surprise this company feels they can do whatever they want in terms of Airbnb fees charged to both hosts and guests.
While millions have had good Airbnb experiences, the platform is notoriously hard on hosts and nearly impossible to contact when something goes wrong. Fees can come out of nowhere. The Airbnb online platform often resets prices without warning or approval and is well-known to charge guests well above what hosts intend.
How can hosts and guests alike appeal unexpected or exorbitant? The customer service line may give you the run-around, but DoNotPay has the solutions.
Airbnb Fees Explained for Guests and Hosts
There are three types of fees typically directly: the host fee, the guest service fee, and a specialty host service fee. Each one bigger and a more unnecessary cash-grab than the last.
3% Standard Host Fees
The standard host fee is 3% of the "booking subtotal". This includes both the nightly fee and the cleaning fee listed on the platform. 3% is the standard amount charged by most marketplaces for their sellers, similar to selling products on eBay or Etsy.

However, hosts who want to provide an Airbnb Plus listing or have Super Strict cancellation policies may expect to pay a higher host fee, closer to 5%.

14.2% Guest Service Fees
Where Airbnb really gets their money is through the guest "service" fees. This is what they charge guests to "keep the lights on" including their 24/7 customer services support - which is notoriously unhelpful and difficult to reach.

Airbnb charges an impressive 14% (sometimes a little more, sometimes a little less) to guests based on the booking subtotal - including room prices and the cleaning fee. This also makes their listed prices when searching for rooms more than a little misleading for those traveling on a budget.

20% Airbnb Experience Host Service Fee
For hosts offering an Airbnb Experience, like a tour or cooking class, Airbnb charges these hosts an impressive 20%, or 1/5 of their total earnings for each experience.
When Airbnb Fees Go Too Far
Of course, Airbnb doesn't stop there. They are notorious for charging additional Airbnb fees and mis-managing refunds. Often without warning to the guests or the hosts on what the platform will do to grab and hold money.
Refunds that Keep the Service Fee
When a guest cancels a booking, Airbnb states that they will be refunded the total booking amount and the service fee. However, there have been more than a few problems regarding this issue. It is common to see your booking cost refunded - but not the 14% service fee. 
Unapproved Guest Refunds
On the hosting side, sometimes a guest will make a fraudulent claim of a dirty or unsafe listing when they arrive. Without investigation, Airbnb has been known to provide a full refund to the guest - out of the host's pocket and without warning. This often leaves hosts high & dry with no bookings and money lost on venue preparation for the fraudulent guest.
Surprise Fees from Hosts Permitted
Hosts are also allowed to surprise guests with fees that are not always listed on the site - or are mentioned but not clearly outlined with rules on how they are exacted. Guests may be surprised with:
Resort Fees
Security Deposits
Additional Cleaning Fees
"Incidental" fees for damages or "extras"
Without warning, guests are often being asked for these payments when they arrive.
How to Appeal Airbnb Fees
You may try to get in touch with the Airbnb Customer Service Contact Information by calling +1 (844) 234-2500 or sending an email.
Airbnb's Notorious Contact Hurdles
Of course, even with the right contact information, don't count on being able to get anything done. Airbnb is so bad about providing attentive customer service or resolutions that there is an entire website dedicated to their customer service failures.
What to Do If You Can't Appeal the Fees Yourself: Working with DoNotPay
If you can't get in touch with a real decision-maker in Airbnb customer service, or even have offered solutions followed through, you're not alone. There are thousands of both guests and hosts who have been left in terrible situations, charged unnecessary fees, had their bookings revenue refunded without warning, or not been refunded a failed stay. Airbnb outsources customer service to provide it's 24/7 "support" but you will likely reach a different support agent every time you call - all with no power to actually provide you with a refund, a resolution, or even the host insurance promised in their policies.
Fortunately, there are legal routes even if the corporate office has become expert at dodging both sides of their customer base. Here at DoNotPay, we are an online service who specialize in dealing with difficult customer support circumstances, including getting your money back for unfair fees and fraudulent services.
How You Can Use DoNotPay to Appeal Fees
Search "appeal fees" on DoNotPay, choose the Fight and Waive Fees product, and select the type of fee you want to appeal.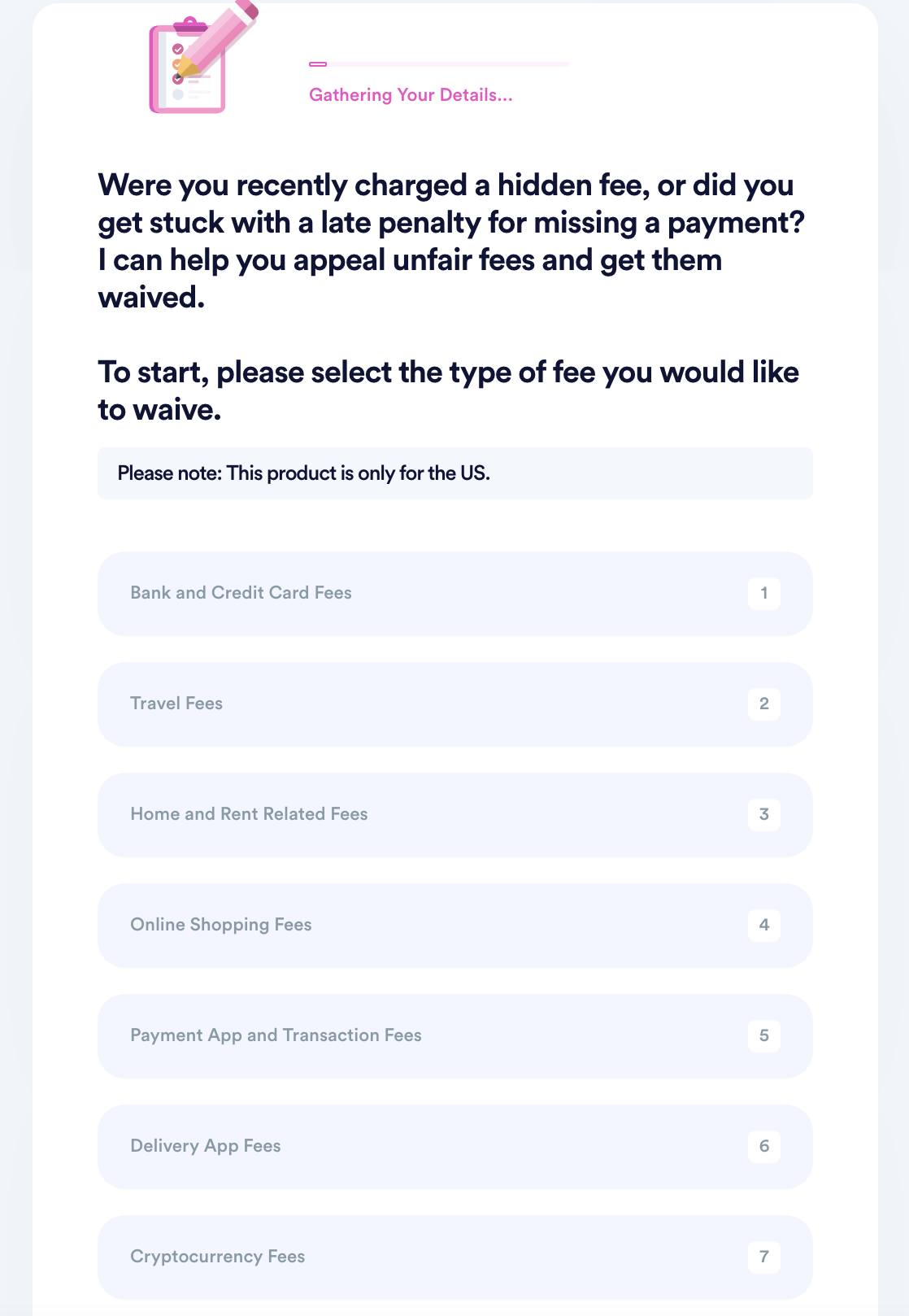 Select the merchant you want to appeal fees for and enter the details of your transaction, including an associated account if you have one.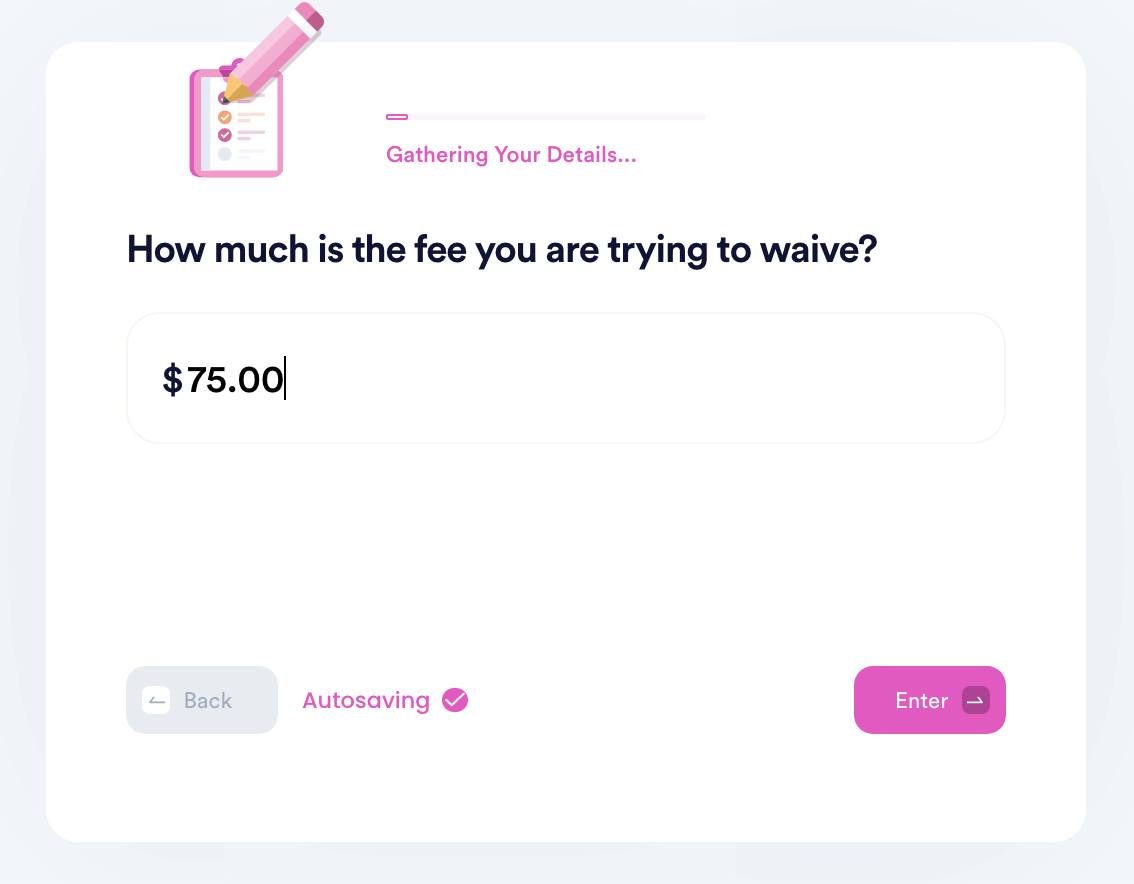 Submit your case! DoNotPay will generate the best argument for your case and make sure your fee waiver request gets sent to the merchant for processing.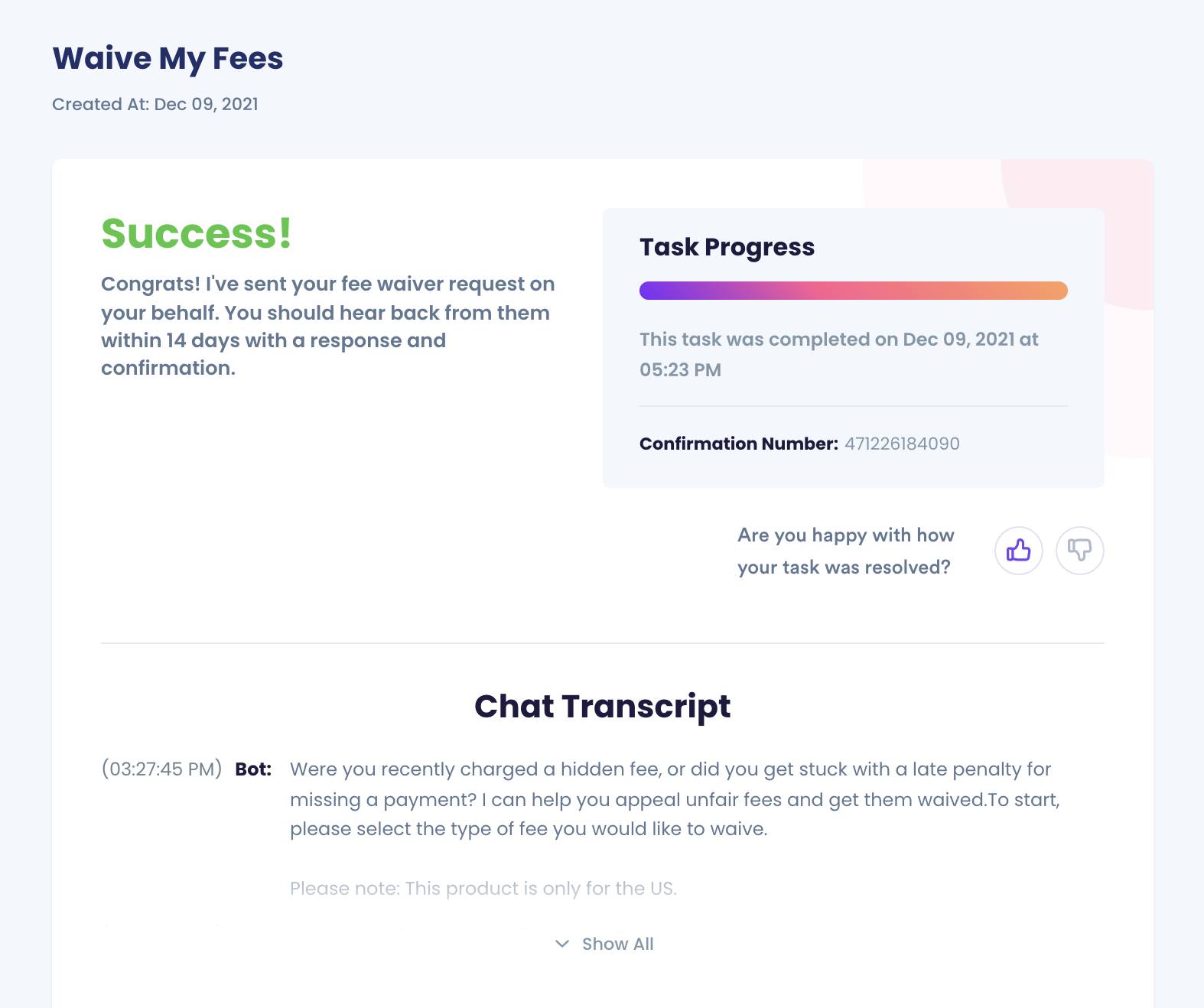 Why Use DoNotPay to Resolve Your Airbnb Disasters?
Airbnb has honed defrauding hosts and guests into an artform. The only way to get your fees returned—much less your disaster experience resolved—is to take legal action.
DoNotPay is an online legal team and this is something we are prepared to do on your behalf. Don't let a greedy, fraudulent company put your home, family, or finances at risk. Let us take them to court so you don't have to.
DoNotPay Can Get Back Fees from Any Company with the Click of a Button
Airbnb isn't the only difficult company we can help you get your fees back from. Our services work with any business, organization, or website that has charged you surprise or fraudulent fees.
Avoid Shopify Fees

Get Back Robinhood Fees
What Else Can DoNotPay Do?
As an online service, DoNotPay has solutions for a wide range of challenges you may be facing. From legal paperwork to problematic customer service, we've got you covered.
Conclusion
Airbnb is notorious for naked cash-grabs while leaving both hosts and guests out in the cold - sometimes literally. Don't let Airbnb fees and fraud hurt your situation. DoNotPay is here to help with all the legal action you need to get your fees back and force them to honor their stated policies.