Getting the 101 on the Air France Refund Policy
Air France is the flag carrier of France that operates passenger and cargo services to 175 destinations in 78 countries. The airline is a founding member of the SkyTeam global airline alliance and a subsidiary of the global giant—the Air France–KLM Group. The Group operates around 2,300 flights a day on average and has carried over 104 million passengers in 2019.
Travel plans are changing constantly—and then some—during our fickle and turbulent times. If you need to cancel an Air France flight, or if it was canceled by the airline, find out how to get your money back in the quickest way possible.
What Is the
Air FranceTicket Refund Policy
?

Has your flight been canceled or altered by Air France or any other carrier? In such a case, you have every right to get the full amount of the paid ticket back.
The U.S. Department of Transportation (the DoT) states that all U.S. and foreign airlines must provide a prompt refund to passengers for flights to, within, or from the United States when:
The airline cancels a scheduled flight

The airline makes a significant schedule change

The passenger chooses not to accept the alternative offered by the carrier
According to Air France's General conditions of carriage, you should also be aware of the following key points:
Requests for the refund of a ticket must be submitted to the issuer—either the carrier (Air France) or the authorized agent (e.g., a travel agency)

Air France can refuse to grant a refund if:
The request is made after the ticket's validity date

The ticket holder has not been admitted by the authorities of the destination or transit country

The ticket holder has been returned to their boarding point by the authorities

The carrier (Air France) has refused to transport a passenger based on valid reasons

The ticket was stolen, forged, or counterfeited
When you're requesting your money back, your demand will be subject to the applicable regulations in the country in which you purchased the ticket, as well as the regulations in the country in which the refund has to be paid.
Making Changes to Your Air France Booking
If your plans changed, the airline will likely be able to accommodate you.
Air France currently allows you to postpone your trip for free. You don't have to pay any fee or fare adjustments.
To request a free modification of your trip, reach out to Air France's customer service team. Find out your preferred contact method on this web page.
How To Request an Air France Refund
There are several ways to go about your Air France refund. Check out your options in the table below:
| | |
| --- | --- |
| Can You Request a Refund Via: | Yes/No |
| DoNotPay | Yes |
| Email | Yes (under special circumstances) |
| Phone | No |
| Letter/Fax | Yes |
| Website | Yes |
| In Person | No |
Request a Refund on the Website
The most common method to apply for an Air France refund is through the carrier's website. Here's what you need to do:
Go to

My Bookings

Enter your booking reference and last name, or log in to your account

Find the flight for which you wish to be refunded

Fill in the form

Click

Send

to submit your request
If no option to request a refund is available on the website, you should fill out the refund request form.
If you are already checked into the flight, you should cancel the check-in online before applying for a refund.
Request a Refund by Letter/Fax
If you choose to send your refund request in the mail, you'll need to include supporting documents such as:
Issued tickets

Medical records

A letter explaining why you had to cancel the trip, etc.
Only original documents are accepted.
The refund should be sent by post to the following address:
Air France Refund Department
Brent Civic Centre
Engineers Way
Wembley HA90FJ
Great Britain
If you prefer to fax it, the fax number is +44-208-782-8113.
What if You Purchased the Ticket in the Last 24 Hours?
If you purchased your ticket from Air France—either online or at an Air France ticket office—you can cancel your booking and obtain a full refund within 24 hours at no extra cost.
To do so, send an email to contact.en.us@airfrance.fr and include these key details:
Subject: Customer First Program Name

Flight and date

Booking number
For same-day cancellations—i.e., if you cancel before midnight—your bank account will not be debited. If you cancel your flight within 24 hours but after midnight, your bank account will be credited the full amount except the applicable, non-refundable service charges.
DoNotPay Can Secure Your Air France Ticket Refund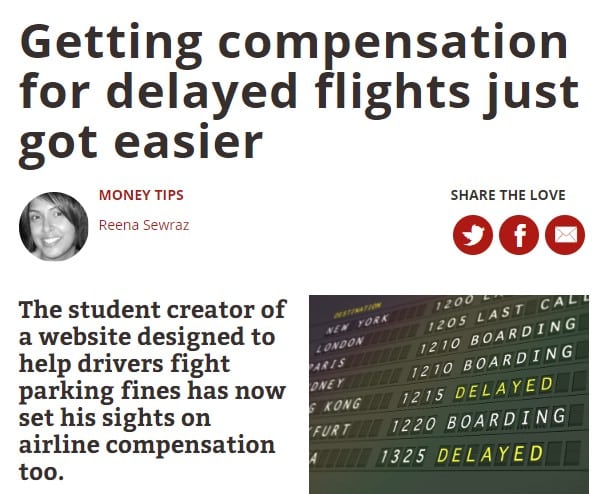 If you've encountered issues with Air France and they refuse to give you your money back, DoNotPay can step in.
Here's how to get your Air France refund through DoNotPay:
Open DoNotPay in your

Press

Get Protected

under the

File a Chargeback

button

Answer our chatbot's questions

Verify your signature

Submit the request
As the next step, DoNotPay will reach out to your bank and request a refund on your behalf. To secure the full amount back, we will attach any relevant VISA and Mastercard codes and regulations that are relevant to your demand, as requested by the Fair Credit Billing Act.
If you prefer to contact Air France first, let our chatbot know your preference.
How Long Does an Air France Refund Take?
If you're waiting for a flight refund, a healthy dose of patience will come in handy. Air France can typically take up to several weeks to process a refund request.
It could take another couple of weeks for the money to show up in your bank account, depending on your bank.
What Happens if There Is a Long Flight Delay?
Who's responsible if your flight was delayed for a significant chunk of time? That will depend on the circumstances. If your flight is delayed by at least five hours and you have decided not to fly, you're eligible for a full refund.
In the case of a long delay, Air France will provide immediate assistance such as meals, refreshments, telephone calls, and if needed, hotel accommodation for one night.
Air France is not responsible for the events of:
Air traffic control problems

Adverse weather conditions

Safety and security issues

Strikes within or outside of Air France
DoNotPay Helps You Complete Tasks With Flying Colours

Our app has developed processes that automate some of the most dreaded, time-consuming everyday tasks. In other words, you no longer have to apply for refunds, battle bureaucracy, or appeal parking tickets on your own—DoNotPay is able to do all of this for you, and more.
Together, we can tackle a variety of issues on your to-do list, like securing a JetBlue refund or jumping through the hoops of Expedia customer service.
We can also give you a hand with:
Disputing speeding tickets

Overturning traffic tickets
Get in on these fantastic features by accessing DoNotPay from your .