How to Get a Tidal Refund in Just a Few Simple Steps
Tidal is a global music streaming service with high-quality sound and video. It's based on subscriptions, so some users forget to unsubscribe, which leaves them frustrated when they see a Tidal charge on their bank statement. It sometimes doesn't meet the users' expectations, so they want to request a refund.
What Is Tidal Refund Policy?
Tidal's Refund Policy allows refunds depending on the country you are in. If you reside in the United Kingdom or a European Union country, you are eligible for a refund. If you live in the U.S. or other countries outside of the European Union, you do not qualify for a refund.
You have 14 days from purchasing a subscription to request a refund provided you have not started to stream or download any content. If you use the service, you lose your eligibility for a refund.
If you decide to cancel your subscription or payment after the 14 days, you will lose the right to ask for your money back.
How Long Does It Take to Receive a Tidal Music Refund?
It takes between seven and ten business days for the funds to be transferred to your account. All approved refunds are issued to the card you used when signing up.
The period mentioned above does not include the time it takes Tidal to process your refund request. It depends on their customer support team (if you requested it via their website), the eligibility of your request, and other criteria.
How to Request a Tidal Refund With DoNotPay

You can request a refund with just a few simple steps with DoNotPay. Tidal Refund Policy takes a while to decipher, and you may not be able to get the refund on our own as easily as you thought you would. To bypass dealing with Tidal customer service, enlist the help of DoNotPay!
Simply open DoNotPay in your , then follow the steps below and sit back while DoNotPay does the work for you:
Click on Get Protected under the File a Chargeback category

Enter the details of the payment you want to have refunded

Provide the details of your bank

Add information about Tidal along with the amount you are seeking to refund

Opt for DoNotPay to send the demand letter for you or state you'll do it yourself
Not only does DoNotPay submit your request, but it also helps you win your case. This is done by faxing your submission to your bank automatically along with all the VISA and Mastercard codes. It also creates evidence on your behalf which multiplies your chances of getting a refund from Tidal.
Can I Request a Tidal Refund on My Own?
Yes, you can. If you opt to do it on your own, you have two options—the company website or official email correspondence. Both refund options may take a while to come into effect, but there is another way — DoNotPay is the most efficient option for requesting a Tidal refund.
If you are eligible for a refund, it usually takes seven to ten business days for you to receive the amount on your card.
| | |
| --- | --- |
| Can You Request a Refund Via | Yes / No |
| DoNotPay | Yes |
| Email | Yes |
| Phone | No |
| Letter | No |
| Website | Yes |
| In-person | No |
Can I Request a Tidal Refund on the Website?
Yes, you can. You can reach out to the Tidal Customer Support team and submit your request. You can also reach out to their support via chatbot directly from the website.
Tidal does not offer a period in which the Customer Support team will get back to you or how long it takes for your refund request to be approved or terminated.
Can I Request a Tidal Refund via Email?
Yes, you can. You can contact the Tidal support team at support@tidal.com. Have in mind that sometimes it can take a while before you get a response from customer support by email.
What Issues Might I Encounter When Requesting a Tidal Refund?
There are a few issues you could encounter:
You live in a country Tidal does not provide refunds in

You didn't submit your request within 14 days from signing up

You started streaming or downloading before you submitted your request
If you live outside the United Kingdom or the European Union, your refund request will be denied—you are not eligible for it based on their Refund Policy.
Some users have encountered problems with Tidal customer service and their response time. It can take them up to a week and a half to get back to you!
What users also complained about was being charged for Tidal services even after they had canceled their subscription. Having this in mind, and the fact that it would be unnecessary for you to request refunds repeatedly, our virtual card is the perfect solution. You can find out more about it below.
Do I Get a Free Trial Before My Tidal Subscription?
Yes, you do. Tidal offers a 30-day free trial before charging your subscription automatically.
If you don't cancel Tidal within the free trial period, you will be charged the monthly fee. You will not be eligible for a refund as stated in the company's Terms and Conditions.
All membership fees are automatically renewed without any further notification as soon as the free trial ends, which ties in with the stats on one-third of Americans who pay for subscriptions without knowing it.
How Do I Avoid Being Charged for the Subscription After the Free Trial Ends?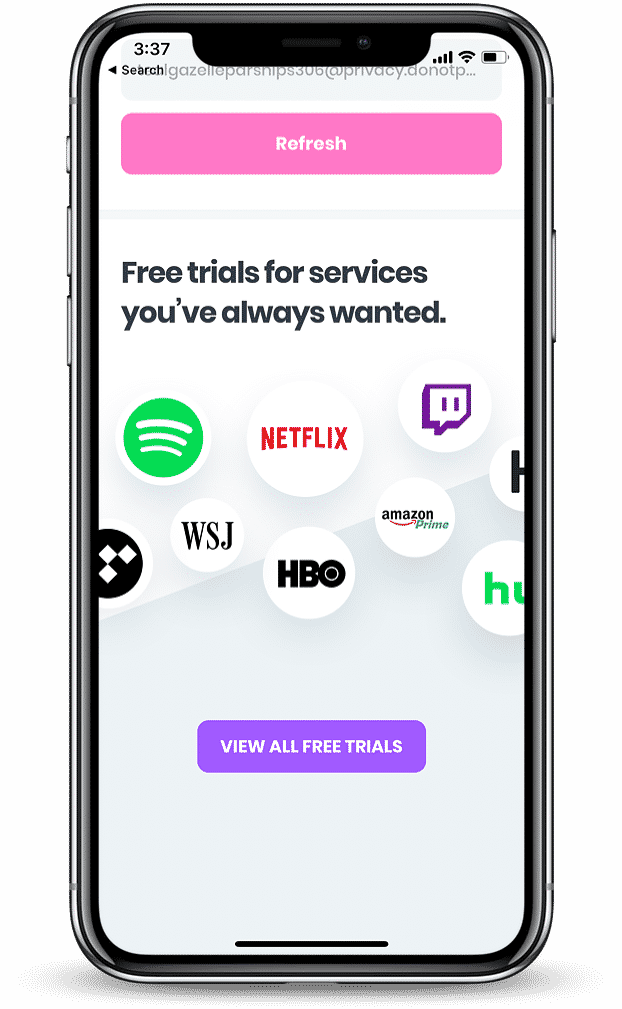 Forgetting to cancel your subscription is costly, but you still need to put in card details to sign up. DoNotPay has the perfect solution for avoiding charges after the free trial—by using DoNotPay virtual credit card instead of your actual card when signing up!
Almost all online subscription services offer a free trial. This means that you need to put in your billing details to use it. Using DoNotPay virtual credit card enables you to make the best of all free trial subscriptions without automatically renewing them.
Our virtual card doesn't have your personal or financial information and contains no funds—it stops sneaky subscription services from charging you once the free trial ends!
How Do I Cancel My Tidal Subscription With DoNotPay?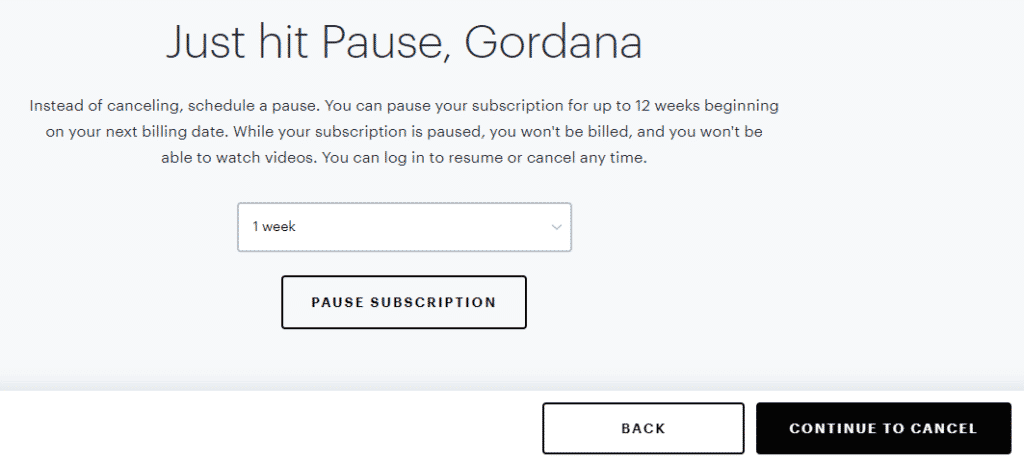 DoNotPay is the fastest and safest option for canceling any subscription. Open it in any , and you will be done in no time:
Click on Find Hidden Money

Type in Tidal
After you have completed the steps, you will receive an email to confirm your cancelation.
DoNotPay Does Not Stop There—More on the Help We Provide

DoNotPay is the most efficient financial partner you will ever need. Check it out in your to find out for yourself. Here are some of the issues DoNotPay can help you with:
Disputing traffic tickets quickly

Fighting speeding tickets with no hassle