Easy Steps to Recover Your MYOB Password
For the longest time, passwords have been the method for keeping personal and financial information secure. However, you can just as easily forget or lose your passwords, forcing you to reset them. In this post, we discuss how to recover your in case you lose, forget, or need to replace it to access your MYOB account.
Like with other online services such as Steam, Discord, or Apple, you can just as easily forget your MYOB password, forcing you to jump through hoops to recover or reset it.
As much as passwords can help secure your MYOB data and other company information, they can also deny you access to that data if you don't have the appropriate credentials to access it. We will elaborate on how DoNotPay provides you with an easy way to access your MYOB account.
How to Recover Your MYOB Password by Yourself
If you forgot your password or happened to put in the wrong password too many times, you may end up being locked out of your MYOB account. Some companies might even lock or freeze your account permanently unless you follow a tedious process and confirm your ownership of that account.
In this case, we will discuss a step-by-step guide on how to recover your MYOB password on your own:
Reset Password by Email
Search for the official MYOB login screen
After selecting your MYOB account, click on the option "forgot your password?"
Tap to reset your MYOB password via email
A password reset URL link will be sent to your email address associated with the account.
Open the email and click the password reset URL link. You can also copy and paste the URL into your browser if you cannot click it directly from your email.
Enter your new password while ensuring it meets MYOB's password requirements
Choosing a New MYOB Password
When choosing a new MYOB password, the company stipulates that it must meet the following criteria:
Be eight characters or more in length
Must not contain your username, government name, birthday, phone number, or other personal information
Must contain a mix of uppercase and lowercase letters and numbers and/or symbols (alphanumeric)
What If You Can't Change Your MYOB Password Yourself?
While most times, you might be able to change your password using the steps above, there are times when the process might not be as easy. Moreover, following these processes can be quite strenuous and time-consuming, especially if you're having difficulty contacting MYOB support.
Like with other online companies such as Instagram, Gmail, or Facebook, changing your MYOB password might sometimes require you to disclose some personal information to verify that you're indeed the account owner. Sometimes, even these might not be enough to recover or reset your account.
How to Recover an MYOB Password with the Help of DoNotPay
Getting locked out of your own account because you forgot or lost your password can be quite stressful, especially if you have limited options for recovering it. Not to mention just how daunting and time-consuming the password recovery process can be.
DoNotPay provides you with a better solution to quickly and successfully recover your MYOB password. You never have to worry about losing your password again with DoNotPay by your side.
If you forgot your password and want to recover it using DoNotPay, then follow these six simple steps:
1. Go to the Recover Passwords product on DoNotPay and select the type of account you are trying to recover, such as email, streaming service, social media, gaming, eCommerce, and more.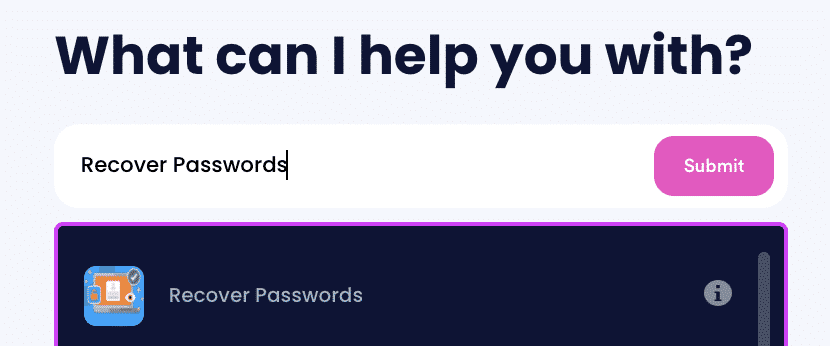 2. Tell us more about your account, including usernames and associated emails and phone numbers.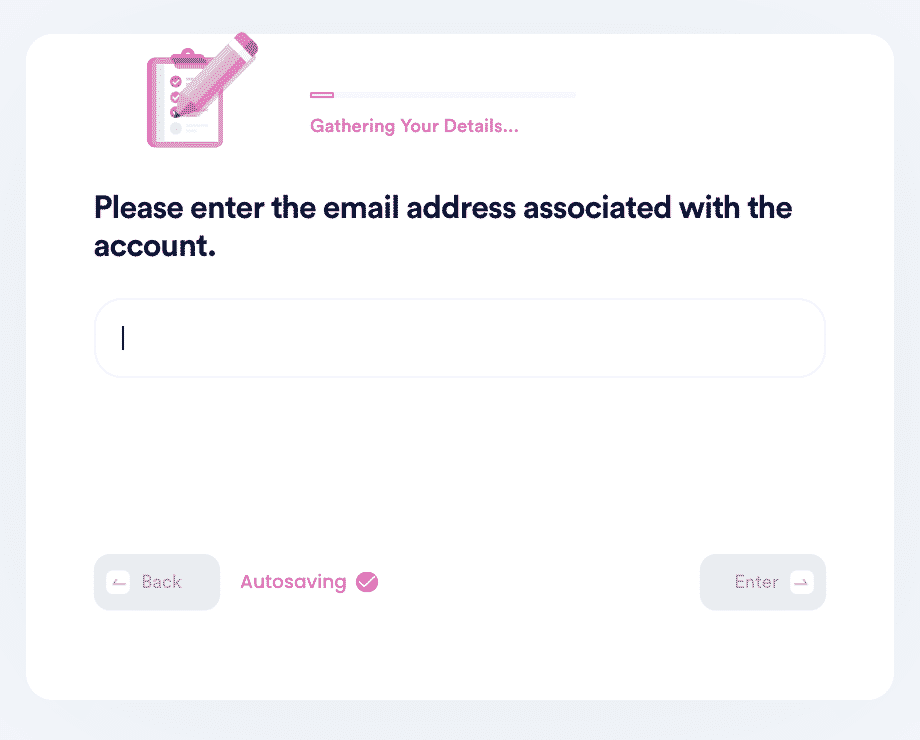 3. Help us verify your account ownership by entering the date you first created the account, when you last logged in, and any payment methods saved under the account.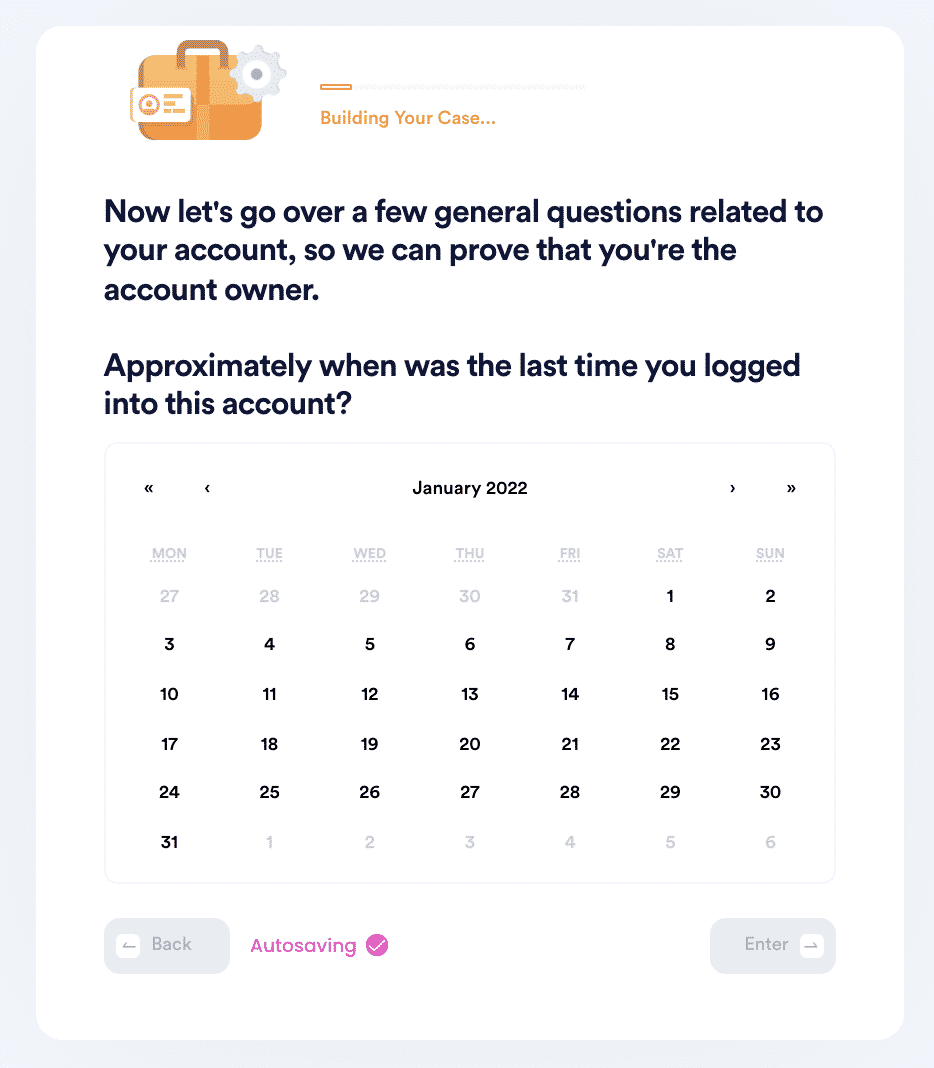 4. Upload photographic evidence if you have any that can help prove your account ownership.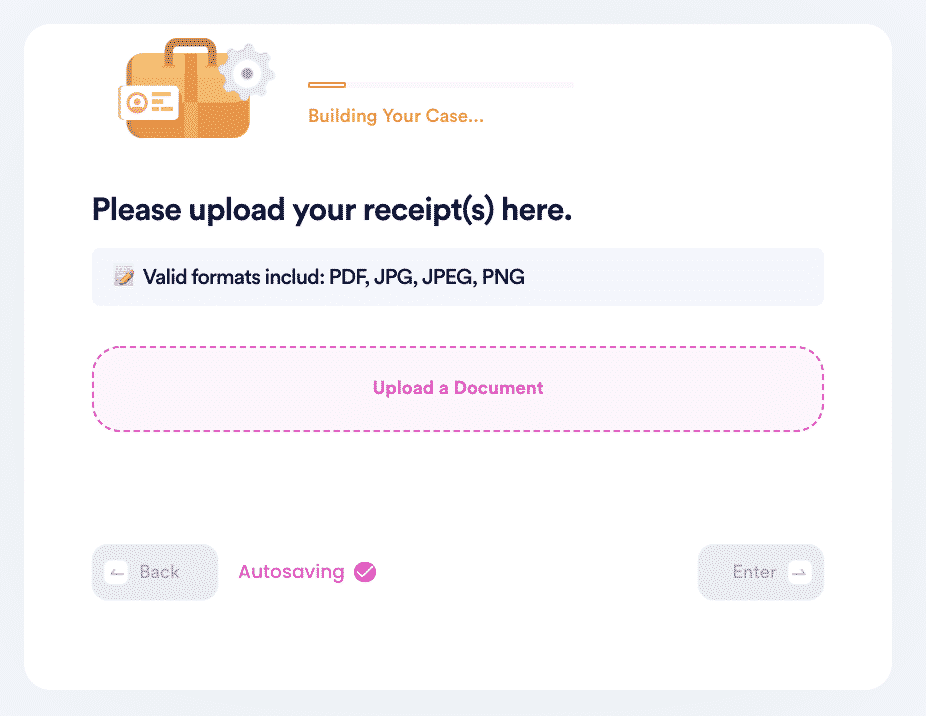 5. Enter any last known or previously used passwords to help verify your identity.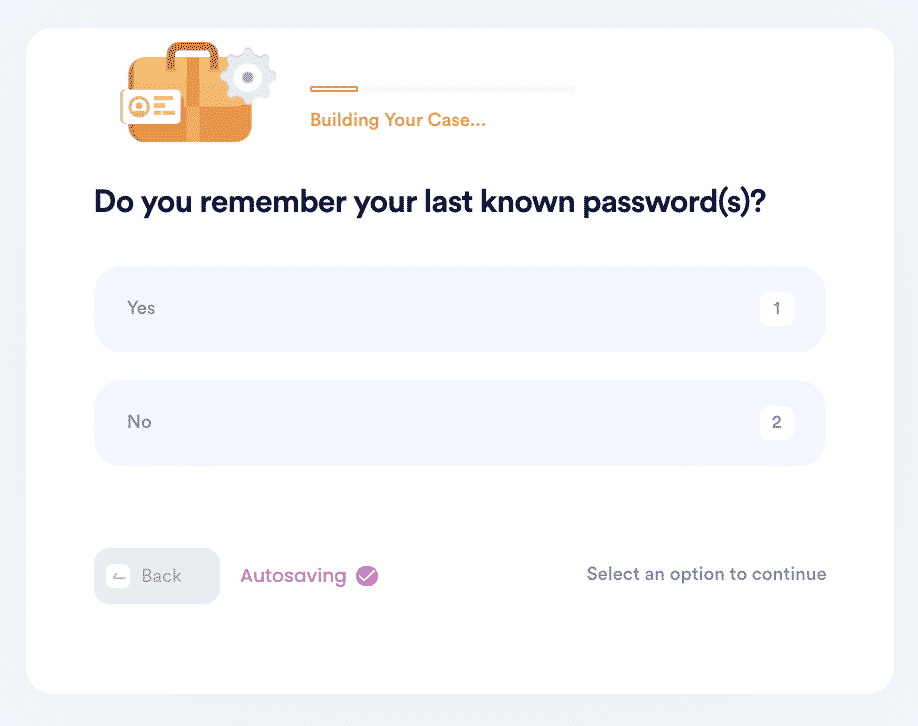 6. Enter your contact information and submit the task!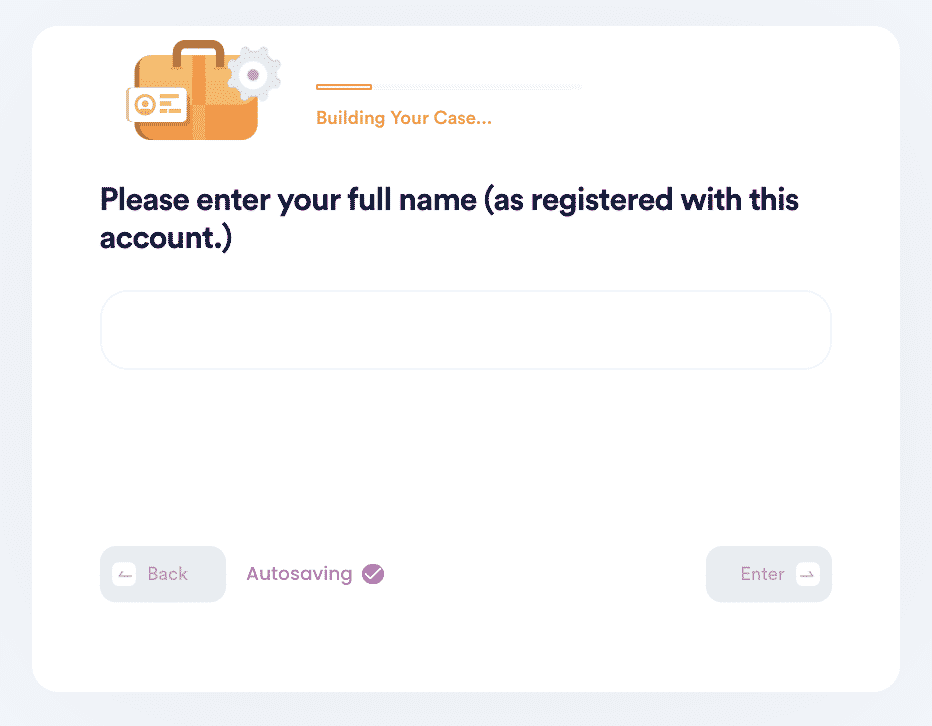 Recovering your MYOB password with DoNotPay is straightforward and doesn't require much hassle. You never have to worry about getting the process wrong again.
Why Use DoNotPay to Recover Your MYOB Password
The DoNotPay service provides you with a simpler, quicker, and more convenient solution to recover your MYOB password. Here are other important reasons why you should turn to DoNotPay to resolve your password recovery issue:
Fast results: you can reset or recover your password and regain access to your MYOB account within minutes
Easy to use: you can recover your lost passwords with just six simple steps using DoNotPay
A successful outcome: you will find several positive reviews from satisfied clients who have used the DoNotPay service to recover their passwords
What Else Can DoNotPay Do?
DoNotPay offers various online solutions and services that help people with their daily life issues. The benefits of using the DoNotPay app extend far beyond helping you recover lost passwords. Here are other amazing services provided by DoNotPay:
Learn to reduce your property taxes
Thanks to DoNotPay, you never have to worry about again. The DoNotPay app was developed to provide users with fast and user-friendly solutions for everyday challenges. It is the perfect service to help you recover your MYOB password successfully.