How to Deal With PayPal Spam Email?
Spammers did not spare PayPal their fraudulent activities, but DoNotPay can help you deal with it. Dealing with spam and email scams can be tiring and time-consuming, especially when it comes to serious matters, such as your PayPal funds. The spammers who use PayPal as their cover are usually out there to get your money.
How to Get Rid of PayPal Phishing Emails With DoNotPay

DoNotPay can help you get rid of phishing emails from PayPal. We want you to be protected online at all times and help you avoid spam and fraudulent emails, either by unsubscribing you or suing the sender of illegal emails.
Here's how you can get rid of PayPal spam emails with DoNotPay:
Log in to your DoNotPay account in your

Find the Spam Collector option

Enter your email address to connect it with DoNotPay

Next time you receive spam, forward it to spam@donotpay.com
After you've forwarded the spam to DoNotPay, there are two options:
We will unsubscribe you automatically

You will be notified if there is a class action against the sender, and you can join the lawsuit on your own.
A class action lawsuit is filed against senders who send illegal emails, which means that there is no unsubscribe button, and you did not agree to receive it. If your case is added to a Class Action, you will see a flag in the Spam Collector tab in your DoNotPay dashboard.
How to Report PayPal Phishing Emails On Your Own?
You can always choose to report spam emails on your own. If you spot anything that looks out of the ordinary, you can report it to PayPal. Here's how you can do it:
Forward the email to

spoof@paypal.com

Make sure that the subject line of the email is not altered or send the message as an attachment

Delete the email in question from your inbox
After you're done with these three steps, PayPal will look into it, and you will be notified whether the email is fraudulent or not. Make sure you do not click any links from the suspicious email or download any attachments from it while you're waiting for PayPal to respond.
Reporting Suspicious Websites
The phishing emails you receive sometimes contain links to fake websites. These websites are designed to collect your private and sensitive data. The sites are sometimes poorly made, but some can appear genuine. If the website looks convincing, check the URL in the web address bar. If the URL is unusual, do not enter any information.
If you decide that the site is fraudulent, here's what you should do:
Copy the website's address

Paste it into an email

Send it to

spoof@paypal.com
If it turns out that the site is fake, PayPal experts will work on shutting it down.
What Are Phishing Emails?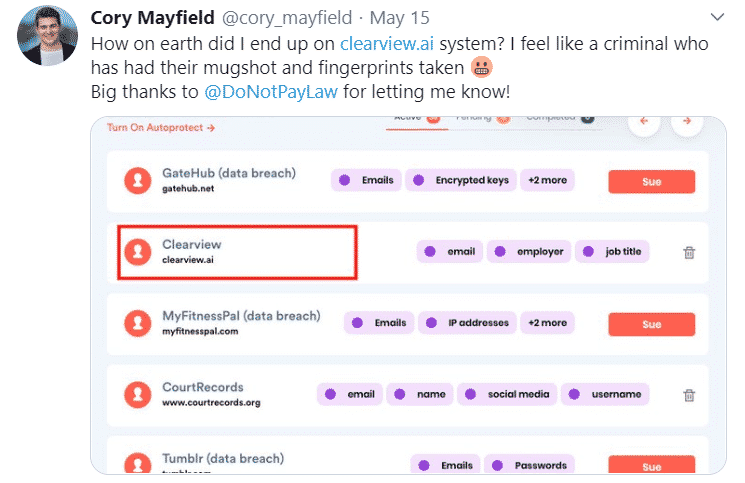 Phishing is an advanced form of spam. Fraudsters disguise themselves as well-known brands and "fish" for your personal, financial, or any other kind of sensitive data they can use to earn a profit. There are 250 billion emails sent across the globe every day, and 45% of them are spam or phishing emails.
The extensive use of spam to trick people led to the introduction of the CAN-SPAM Act, setting the rules for commercial emails. The Act establishes the requirements for business mailings and gives recipients the option to stop receiving them. The CAN-SPAM Act also determines the punishment for spammers, and it makes no exception for B2B emails. The main requirements of the CAN-SPAM Act are:
Do not use false header information

Do not use deceptive subject lines

Disclose that the mail is an advertisement

Give the recipient the address of the company

Do not hide the unsubscribe link

Explain to recipient how to stop receiving mails
The law states that even if you hire another company to handle your mailings, you cannot deny your responsibility to comply with the law.
Other countries also introduced similar laws to protect their citizens from frauds.
| | |
| --- | --- |
| The United Kingdom | Privacy and Electronic Communications Regulations |
| Canada | Anti Spam Regulation |
| Australia | Spam Act of 2003 |
| European Union | Privacy and Electronic Communications Directive |
How to Recognize Spam Emails and Websites
There's a chance you may receive an email in which the sender claims to be working for PayPal. These are called phishing emails, and they are designed to collect your personal, financial, or account information.
This does not mean that your PayPal account has been compromised. If you see a suspicious email, do not open it. Don't reply to the sender, don't click any links, or download attachments.
Here are some tips on how to spot fraudulent emails or websites:
"Dear user" or "Dear + your email" greetings — these impersonal and generic greetings is the first thing you may notice in spam. Real emails from PayPal will always address you by your first name or your business name

Referrals to fake websites — The spam might contain a link to a shady website, but the link looks perfectly normal. Mouse over the link to see its destination, and simply avoid suspicious links

Unknown attachments — If the spam contains attachments, do not open or download them. Opening these attachments is almost always harmful to your device because they contain viruses

A false sense of urgency — Phishing emails often warn you about your account — how it needs to be updated, for example
As far as PayPal goes, you may end up receiving emails with the following subject lines:
Your account is about to be suspended

You've received a payment

You have been paid too much
Remember that you can check your PayPal balance at any time, simply by logging in to your account. You can also spare yourself the trouble of going through the emails yourself, and report PayPal spam mail using DoNotPay, which is much more effective than doing it on your own.
DoNotPay Can Help You Get Rid of Physical Junk Mail Too

You are probably fed up with having your mailbox packed with coupons, envelopes, and other unwanted mail. These just keep stacking up, and in the end, your home is filled with mail you never wanted in the first place.
If this is the case, DoNotPay can help you! We can assist you in sorting out your mailbox and getting only the mail you are supposed to receive. We will automatically block and unsubscribe you from the senders. This way, you will be protected from potential scams, and you will have full control of your mailbox.
What Else Can DoNotPay Help You With?

DoNotPay is the world's first robot lawyer. We can help you stay safe on the internet, sue big corporations, help you dispute parking tickets, and so much more. We can also provide you with a Virtual Credit Card that you can use for subscribing to online free trials, and avoid being charged for the full subscription after the trial is over. The card will help you save your money since you will not be paying for a subscription you were not planning on using in the first place.
Our services are at your disposal — all you have to do is log in using your . Here's what else we can help you with:
Disputing traffic tickets

Fighting speeding tickets