How To Respond When Someone Shrieks, "I Forgot My OoVoo Password!!"
If you hear the panicked voice of a friend or loved one shriek, you probably aren't surprised. After all, the average person has 100 passwords to manage and a whopping 25 percent of people forget their passwords at least once a day.
In addition to your complete lack of surprise, you may also feel relieved that you aren't the one in the hot seat dealing with a forgotten password. Fortunately, there is a fast, clear answer for anyone who forgot their ooVoo password. Read on to find out how you can save the day the next time you hear the words,
How To Reset Most Lost Passwords On Your Own
Before diving into the fastest and easiest way to handle a lost ooVoo password, it's helpful to know some of the basic steps involved in a typical password reset attempt. While no two resets are exactly alike, two common strategies are helpful for the majority of forgotten password cases.
Strategy One: Reset Your Password Using The Company's Website
Go to the company's website homepage.
Click on the Login button to take you to the login page.
Look for a message that says, "Forgot your password?" It is usually located below the Password button.
Click on the "Forgot your password" link and follow the instructions. This typically involves providing your Username and Email address.
Check your email, including your Spam box, for a message containing password reset instructions.
Complete the instructions and hit "Submit."
You should then receive an email from the provider to complete the reset.
NOTE: If you don't succeed using the Login button, try clicking on the Profile icon or the "My Account" tab and look for reset instructions.
Strategy Two: Reach Out To The Company Directly
Try sending an email message using the "Contact Us" button on the company's homepage.
If the company offers live chat, try requesting password reset instructions through live chat.
You can also try contacting the company by phone if a customer service phone number is provided.
If these strategies fail, you can send a letter requesting help to the physical address listed in the "Contact Us" section.
How to Reset A Forgotten Password With The Help Of DoNotPay
Finding time to reset a password using the strategies above is not easy for today's busy consumers. If your livelihood hinges on your ability to log in to a site or platform, your income could suffer. The DoNotPay app is the ideal solution to reset your forgotten password because you can avoid wasted time, lost dollars, and frustration.
DoNotPay lets you recover your password in 6 simple steps:
1. Go to the Recover Passwords product on DoNotPay and select the type of account you are trying to recover, such as email, streaming service, social media, gaming, eCommerce, and more.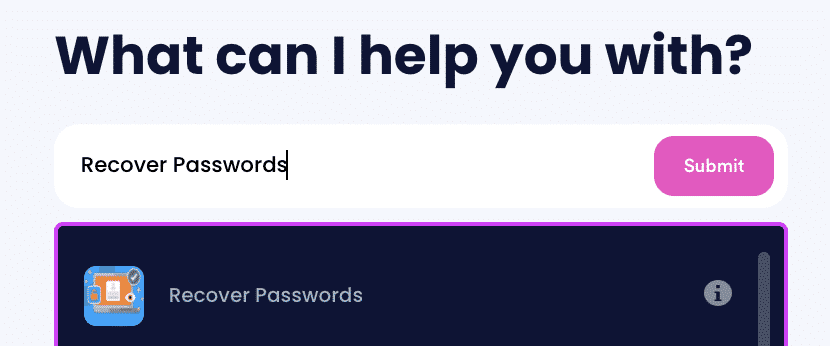 2. Tell us more about your account, including usernames and associated emails and phone numbers.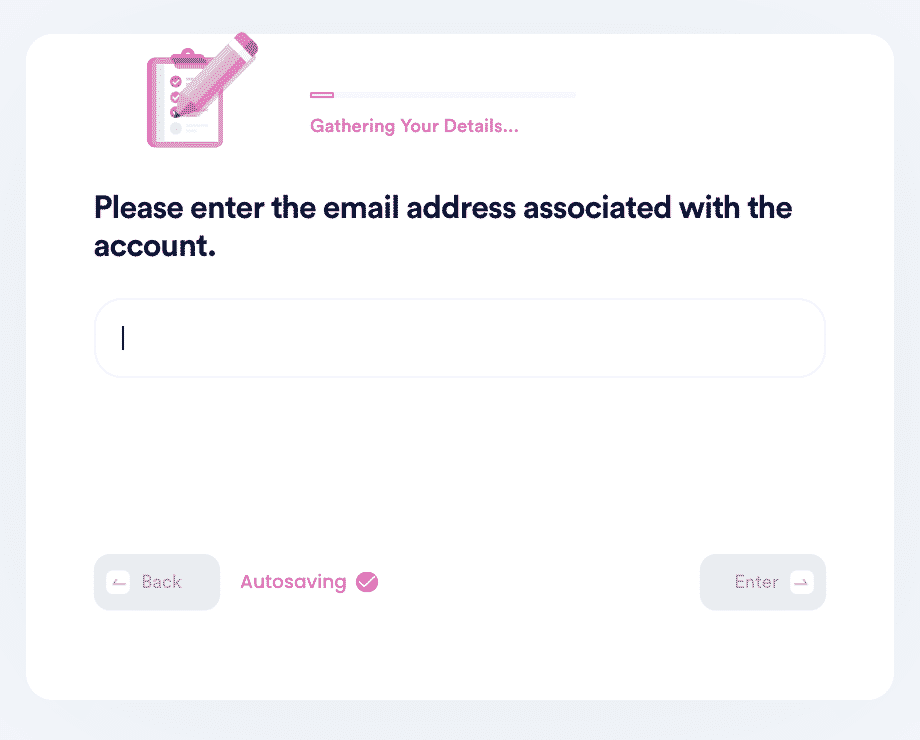 3. Help us verify your account ownership by entering the date you first created the account, when you last logged in, and any payment methods saved under the account.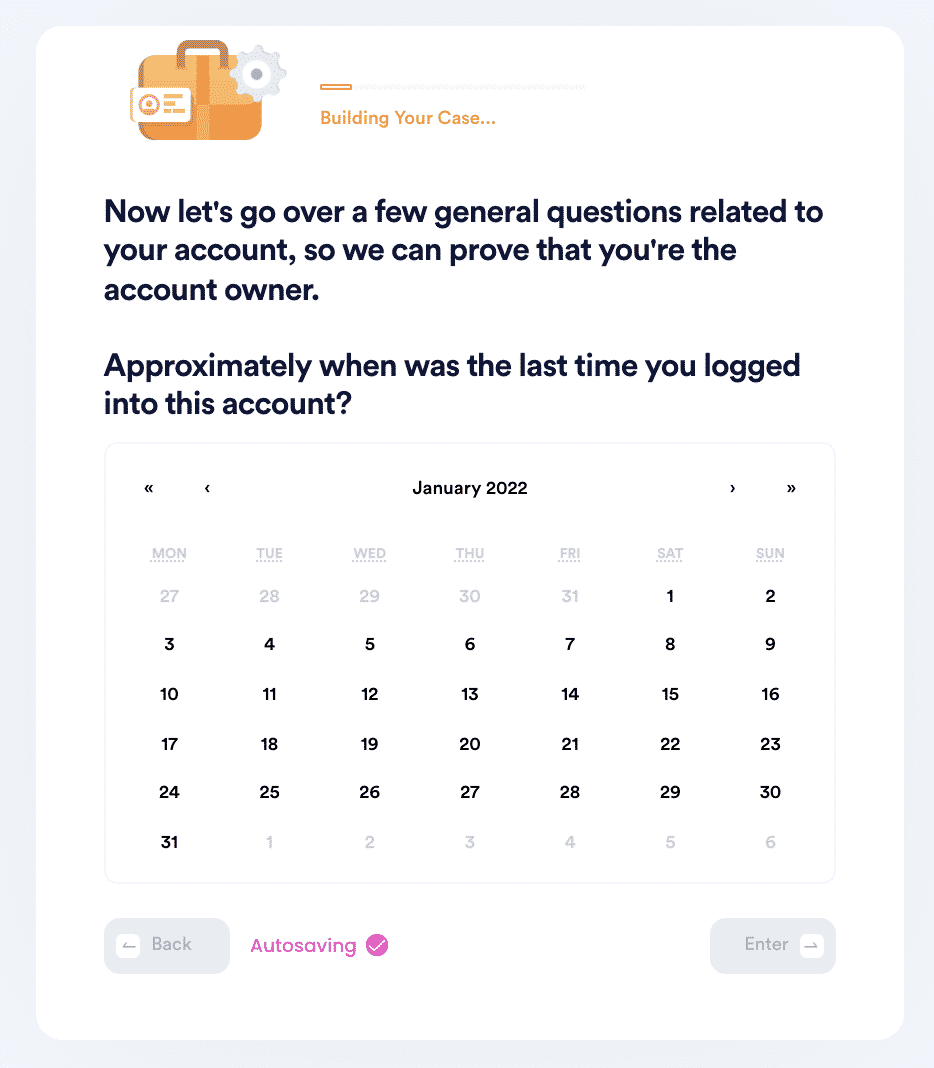 4. Upload photographic evidence if you have any that can help prove your account ownership.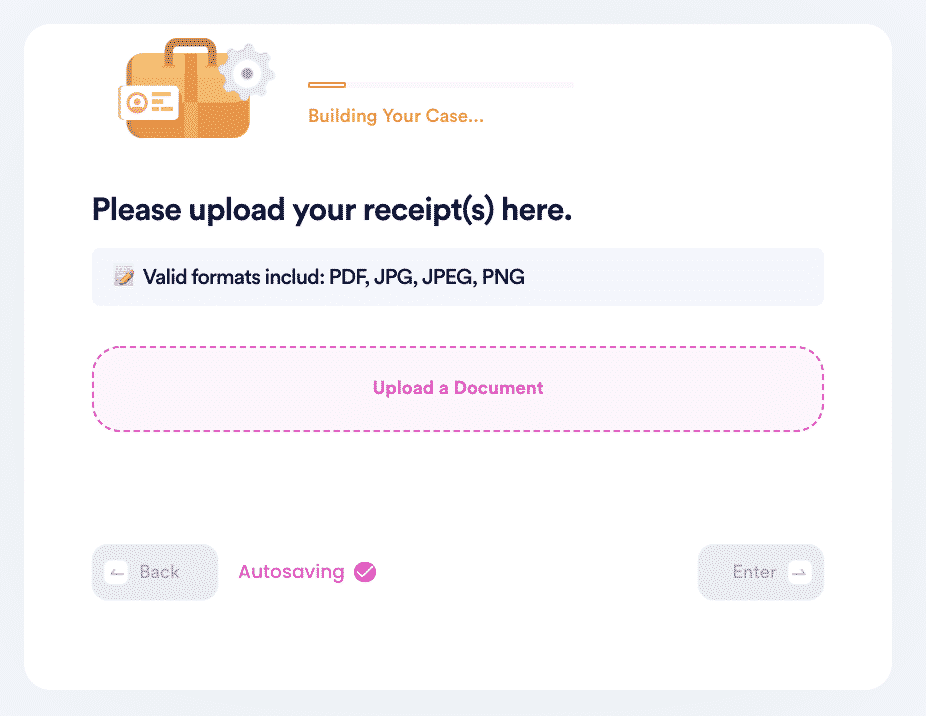 5. Enter any last known or previously used passwords to help verify your identity.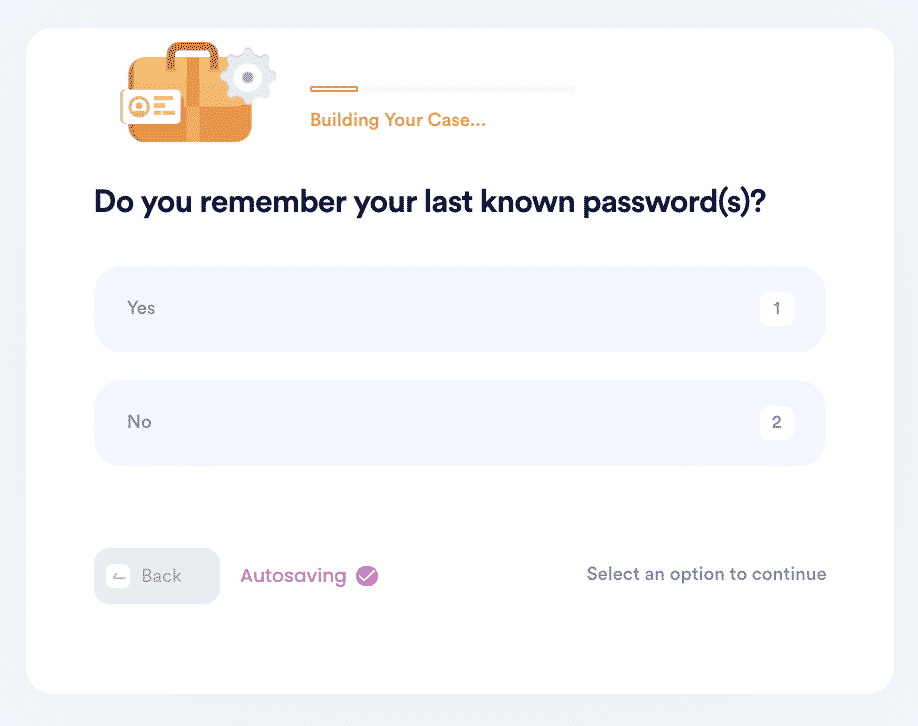 6. Enter your contact information and submit the task!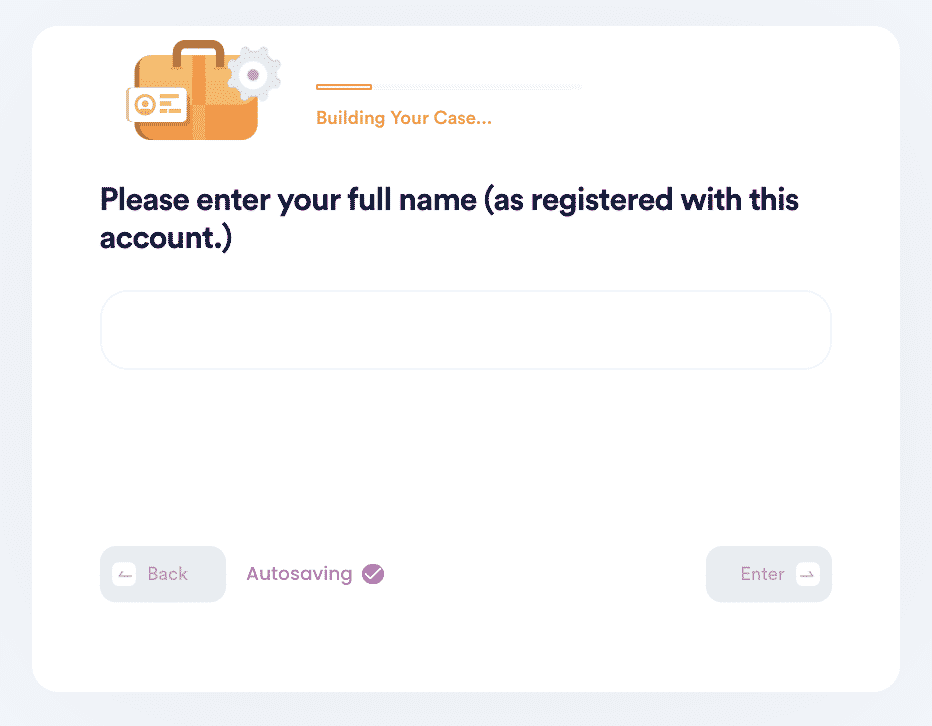 Why Use DoNotPay If You Forgot A Password?
DoNotPay is your trusted solution for fast, convenient password resets. As long as a company or provider is open for business online, you can follow the clear steps above and exhale knowing you will soon be able to log in to your account. Here are three reasons why DoNotPay is a trusted commodity to resolve password issues:
Fast Results: With DoNotPay, you can reset virtually any password and regain access to your account in minutes. See how fast it is to recover your ooVoo account.
Ease of Use: With only six easy steps to take, the DoNotPay app is convenient for people on the go.
Successful Outcomes: DoNotPay has a proven track record of success with virtually any type of password reset.
So How Do You Respond To Someone Who Forgot Their OoVoo Password?
Now that you are a subject expert on password reset methodology, you are ready to help a friend or loved one who forgot their password. In most cases, this would be a straightforward process and you can simply follow the steps above, but in the case of ooVoo, even the BEST efforts to reset a password will not work. This is because the company shut down in 2017. So here is how you can save the day in three easy steps:
| | |
| --- | --- |
| Step One | Calmly explain that ooVoo shut down in 2017. Tell them they will be unable to access the site even if they do know their password. |
| Step Two | Suggest a couple of ooVoo alternatives. Similar platforms to ooVoo include Skype, Zoom, and Lifesize. Be positive! |
| Step Three | Educate them about password resets and DoNotPay. If your friend forgot one password, they may need help with others! |
DoNotPay Helps You Reset All Your Forgotten Passwords For ACTIVE Companies
Once you successfully reset one of your passwords with the DoNotPay app, you may wonder if you can use DoNotPay to recover passwords to your other key accounts. The answer is, yes! Here are some of the many ways DoNotPay can help you resolve password recovery issues with key accounts:
How Else Can DoNotPay Make Life Easier For You?
DoNotPay offers a comprehensive portfolio of solutions to help you maximize your time. The benefits of DoNotPay are impressive and extend well beyond password recovery to include recovering compensation, appealing tickets, and finding lost items. Here are some other ways DoNotPay can enhance your life:
DoNotPay provides fast, user-friendly solutions for busy people on the go. We invite you to so you can spend less time on frustrating tasks and more time achieving your goals.