How Long Does It Take to Get Rental Assistance? (3 Steps)
If you have been struggling to keep up with your housing bills, you are not alone. The Center On Budget And Policy Priorities' research indicates that more than 10 million or 14% of US tenants have housing arrears. Fortunately, you can apply for rental assistance to help clear overdue rent and utility bills or facilitate moving to an affordable unit. But how long does it take to get rental assistance?
Applying for rent relief can be complicated due to the large amount of information and various documents required by most programs. You might have to resubmit information and documents several times if you do it alone before the application is accepted. However, DoNotPay provides a faster, more convenient, automated, and less frustrating service that minimizes requests for information while increasing the chances of approval. 
What Is Rental Assistance?
Several government agencies have public housing or cash assistance programs to help struggling tenants. Non-profit organizations and charities also offer rent relief to individuals and families experiencing financial hardship. Funds from such agencies cover rental liabilities and other housing expenses. 
How to Apply for Rent Relief
To apply for rental relief, go to the website of the relevant government agency or non-profit organization and fill the application form. Most programs require you to fill out lengthy application forms and attach copies of relevant documents such as payslips, rental payments, and utility bills.
Who Is Eligible for Rent Relief?
Most programs prioritize applicants who qualify for unemployment benefits or whose income is 50% or lower than their area's median income. Applicants must provide evidence of homelessness or risk of eviction due to loss of employment, financial distress, past due rent, or utility notices.
Since the demand for rent assistance is very high, most charities prioritize working tenants facing short-term financial hardships. Some states and local governments also target vulnerable groups such as the disabled, the elderly, and minorities.
How Long Does Rent Assistance Take to Be Approved
Demand for housing assistance often exceeds the resources available at support programs. Consequently, there are long waiting lists. Applications are processed based on the time of applications and the risk of housing problems. Complete applications with all the necessary supporting documents are often processed within 30 to 45 days. Applications requiring additional information or documents can take up to two months or more.
Some programs provide regular updates on the progress of your application. They will send notifications for:
Applications received
Applications under review
Additional information required
Applications under review
After review, your application can be approved, denied, or declared ineligible or duplicate.
FAQs
What Do I Do If My Landlord Refuses to Participate
Some agencies and organizations pay the renter if the landlord refuses to cooperate, while others work with real estate agencies. You need to confirm if the relevant agency can send the funds to the renter. Most agencies will require account details and an explicit document from the landlord indicating that they do not want to participate in the program.
How Much Assistance Do I Get?
The amount of rental assistance depends on individual needs. Applicants can get up to 18 months grant to cover back payments, pending bills, moving costs, deposits, and future rent.
Resources for Rent Relief
To find information on rental assistance specific to your state, refer to the table below.
How to Apply for Rent Relief on Your Own
Go to the agency's official website or program and fill in the application form. You will also have to provide all the documents required to complete the application. Typically, most agencies will request records for:
Proof of identity
Income verification
Verification of renter status
Proof of homelessness or risk of housing instability
Alternatives for Seeking Rent Relief If You Can't Do It Yourself
Staff from government agencies can help you fill out application forms and share information on affordable housing options. However, getting assistance can be complicated and frustrating because you have to go to their offices instead of applying online. 
Solve the Rental Assistance Problem With the Help of DoNotPay
DoNotPay has an automated application process that is much faster and more effective than DIY applications. We can write a letter to your local housing authority and inquire about the best options for you. Here are the four steps:
1.    Search for Rental Assistance on DoNotPay.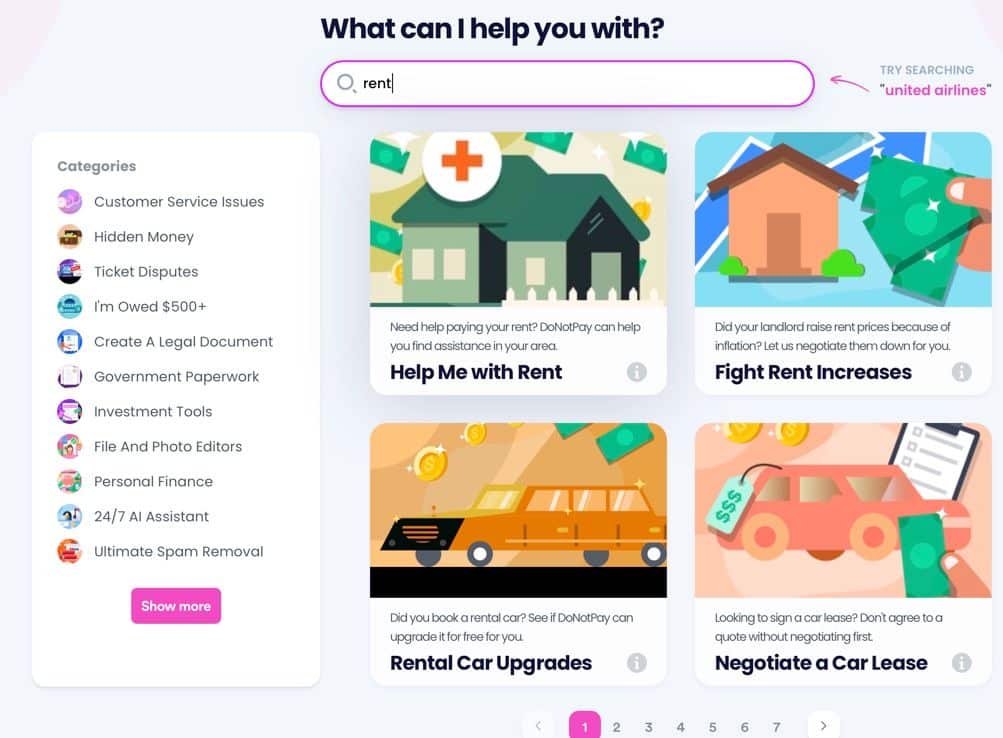 2.    Put together a list of your income, debts, expenses, and assets. If you need help accessing information like your credit report, DoNotPay can help you get your report.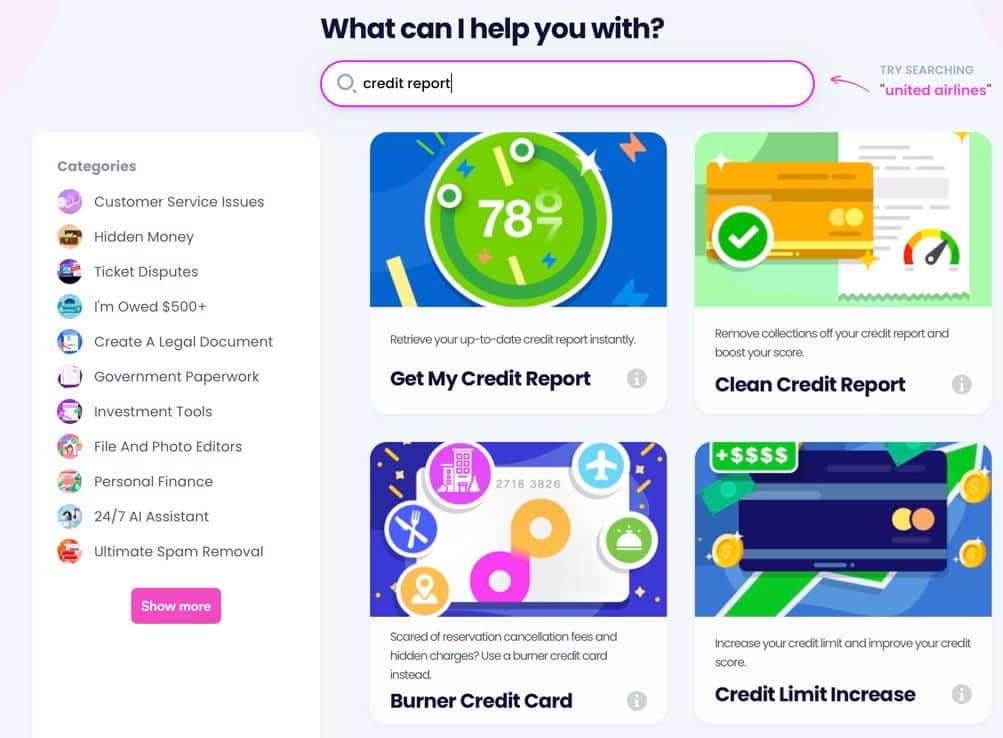 3.    Let DoNotPay collect your basic information and compose a letter to your local housing authority requesting rental assistance.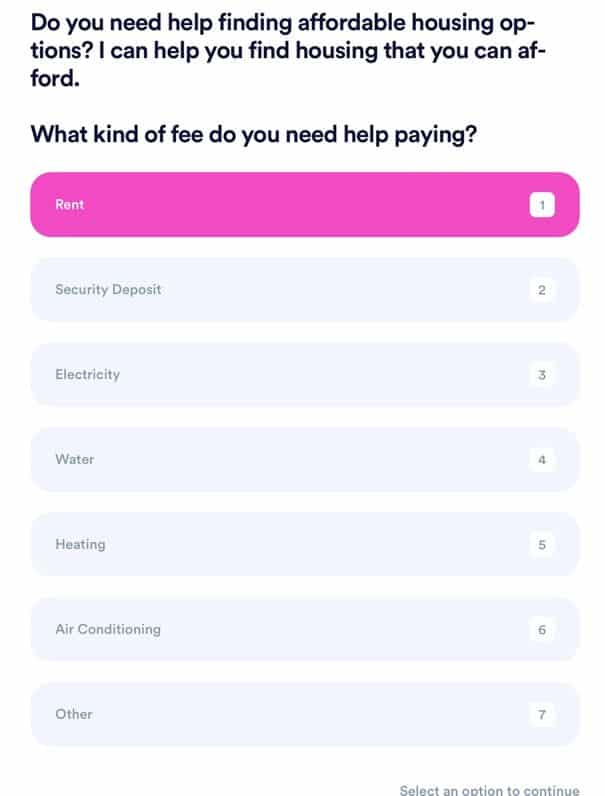 4.    Lastly, DoNotPay will send your letter to your local housing authority.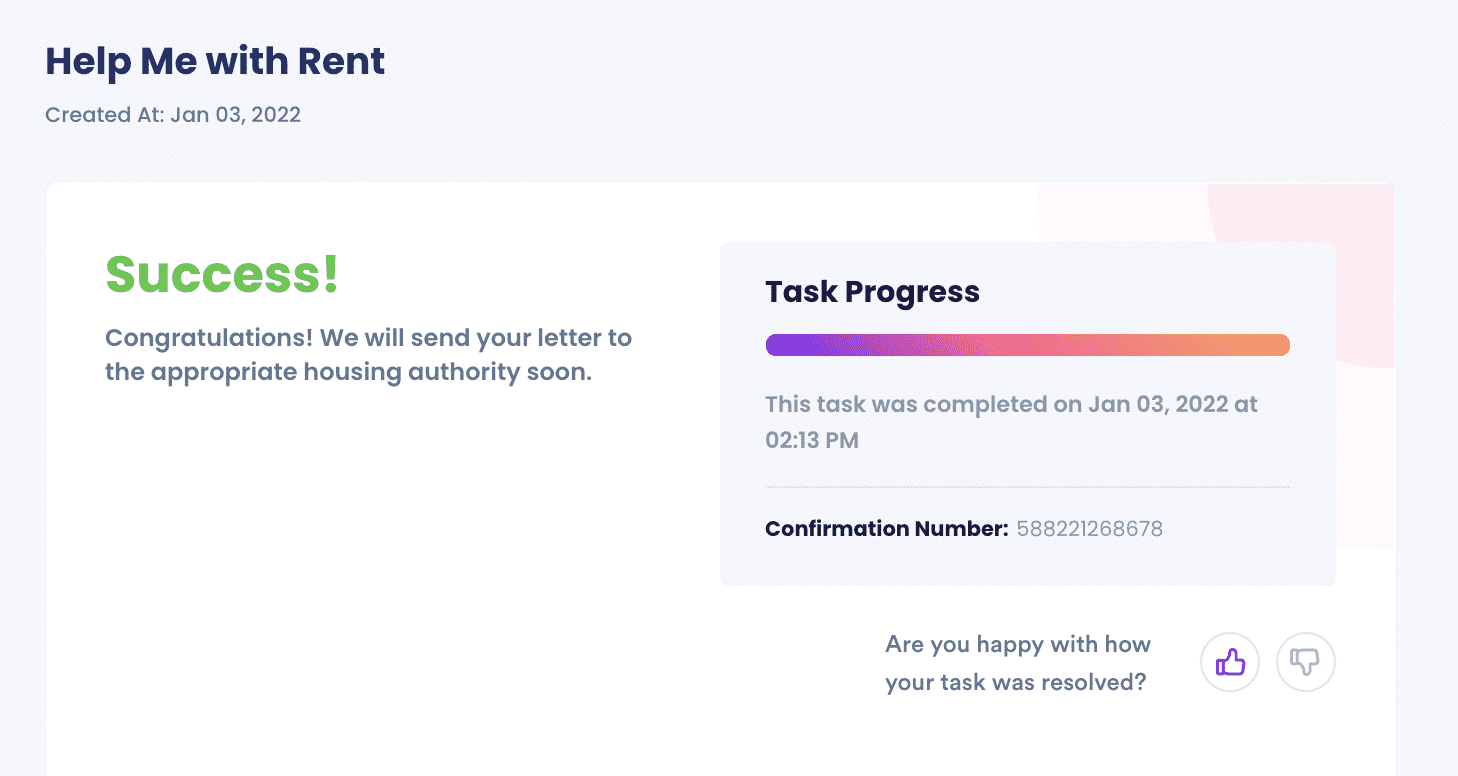 DoNotPay Works Across All Companies, Entities, and Groups With the Click of a Button
DoNotPay can help you seek rental assistance in the same way with Section 8. We help clients apply for rental assistance from multiple charities, churches, and other community organizations.
What Else Can DoNotPay Do for You?
DoNotPay is a one-stop portal for all your needs. Our fast and efficient services range from car registration renewal to finding the best school for your children. Some of our other services include: