How To Cancel a ZipRecruiter Account the Easy Way
Whether you no longer need ZipRecruiter's services or want to cancel or delete your ZipRecruiter account because you're dissatisfied with the platform, DoNotPay makes the process quick, simple, and easy.
You won't have to spend hours on the phone trying to get a hold of ZipRecruiter's customer service, and waste time discussing what should be a straightforward process—cancelling your subscription and deleting your account.
You shouldn't have to explain to a company why you want to discontinue using their services, and with DoNotPay, you won't have to—we'll cancel ZipRecruiter for you.
How To Cancel ZipRecruiter
With DoNotPay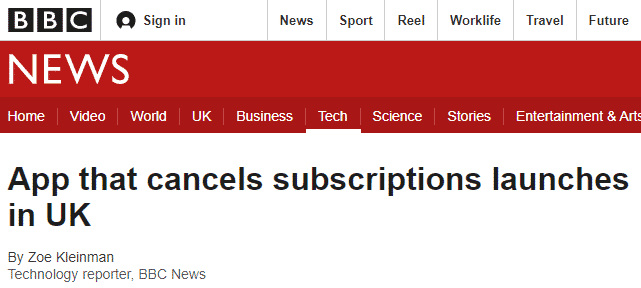 DoNotPay lets you unsubscribe from any service in seconds. To cancel a ZipRecruiter account, all you need to do is follow these simple steps:
Open DoNotPay in your

Choose the 'Find Hidden Money' option

Search for Ziprecruiter and click Unsubscribe
We'll notify you as soon as your subscription or free trial is cancelled.
That's all there is to it! You can cancel other services just as easy by connecting your email address or bank account to DoNotPay. The app will list out all the services you're subscribed to, and you can unsubscribe from the ones you're not using with just a few clicks.
How to Unsubscribe From ZipRecruiter On Your Own
Hundreds of users have posted their problems with ZipRecruiter on various online forums. One of the most common issues seems to be the drawn out and complicated process of cancelling or deleting the account on the platform.
While there are a couple of ways to cancel ZipRecruiter with the company, the process typically takes a few days, so there's a chance that you'll be charged for the following month before you successfully cancel the subscription and delete your ZipRecruiter account.
If you're still hellbent on doing things the hard way, here's how you can cancel ZipRecruiter on your own:
Through the website

Via email

Via phone
How To Cancel ZipRecruiter
Through the Website
There's an option to cancel ZipRecruiter through the official website, but you can only do so if you're still "within your free trial," as the company would put it.
It's crucial to pay the exact wording on ZipRecruiter's support page. When you take a minute to re-read the above phrase, you'll realize that you cannot simply cancel your account through the website if you're a paid user, which is a bit absurd.
Instead, ZipRecruiter makes you reach out to their customer service to have them cancel the account for you. As you may have suspected, this practically forces you to waste a ton of time, plus you'll have to listen to their rehearsed pitch and refus their "special offers" a dozen times before they agree to finally delete your ZipRecruiter account.
How To Cancel ZipRecruiter
via Email
One way to cancel your ZipRecruiter subscription is by sending an email at support@ziprecruiter.com.
How To Cancel ZipRecruiter
via Phone
To delete your ZipRecruiter account or cancel your subscription, you can also call them at 855-813-0288, Monday–Sunday, from 6 am to 6 pm PST.
| | |
| --- | --- |
| Can you cancel Ziprecruiter with | Yes / No |
| DoNotPay | Yes |
| Email | Yes |
| Phone | Yes |
| Letter | No |
| In-person | No |
| ZipRecruiter website | Yes |
How to
Delete a ZipRecruiter Account
If you have an account on ZipRecruiter that you want to delete, you'll need to follow these steps:
Select

Me

in the upper right corner once you're logged into your account

Tap

Account Settings

in the menu

Tap

Delete Account
From this point on, 72 hours will need to pass until your account actually gets deleted. While the company may try to pitch this as a period during which you can "change your mind," it also means that you have to cancel ZipRecruiter at least three days before the billing period, or you'll get charged for an extra month.
Can You Pause Your ZipRecruiter Subscription Instead of Canceling It?
Unless you've signed up for their Hiring-Pause plan, temporarily halting your ZipRecruiter subscription is impossible.
What ZipRecruiter's Charges Look Like On Your Bank Statement
Once ZipRecruiter charges you, you will be able to see it in your bank account statement. This is what it will usually look like:
| | |
| --- | --- |
| ZIPRECRUITER ZIPRECRSANTA MONICA CA | ZIPRECRUITER |
Will You Get a Refund if You Cancel Your Subscription?
Unfortunately, though unsurprisingly, ZipRecruiter does not offer refunds on cancelled subscriptions. The only potential way for you to get a refund is if you're dissatisfied with something about the platform. In that case, you would have to contact their ZipRecruiter customer service.
Will ZipRecruiter Automatically Charge You After the Free Trial?
Yes, just like the majority of services that offer free trials, ZipRecruiter is going to start charging you a monthly subscription as soon as your free trial expires.
What's mind-boggling is that ZipRecruiter's free trial only lasts for three days. While the company states that the free trial period is four days, they also clearly state that you will be charged on the fourth day unless you cancel your subscription (and by subscription, they mean the free trial).
Like many other service providers, ZipRecruiter is more or less counting on the fact that you'll forget to cancel your free trial in time, so they can start charging your credit card month after month until you cancel the subscription.
DoNotPay's Virtual Credit Card Will Prevent ZipRecruiter From Charging You
To help you avoid unwanted charges, we've developed the DoNotPay Free Trial Card. This is a virtual credit card that has all the parameters of a chip credit card (card number, expiration date, CVV), so you can use it to sign up for online services like ZipRecruiter.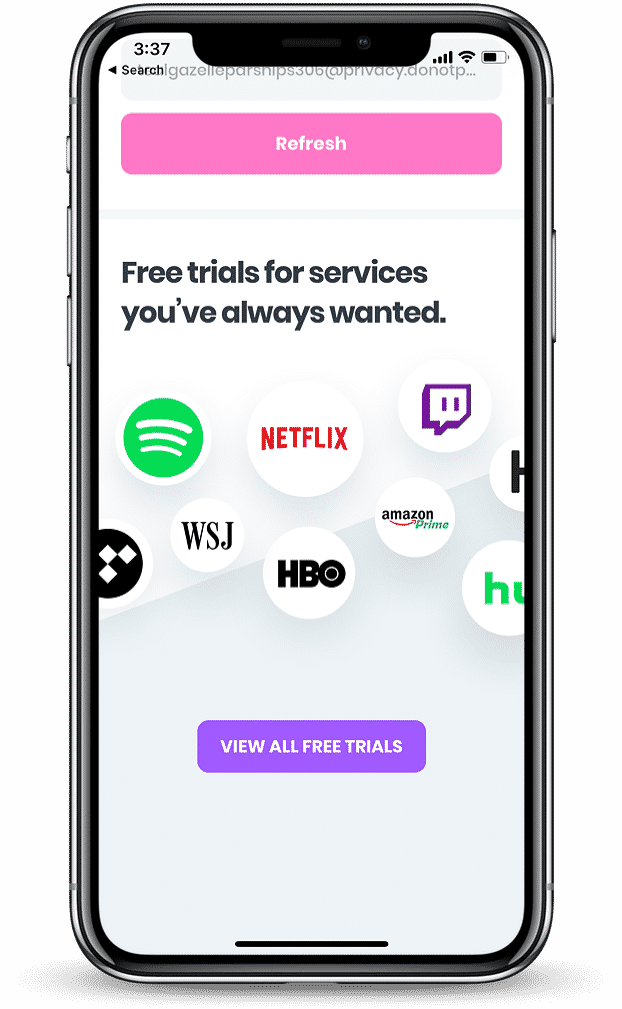 The beauty of our VCC is that it's randomly generated and isn't connected to your actual credit card in any way. In other words, service providers cannot charge you automatically after the free trial period.
The idea behind the Free Trial Card is that it gives you full anonymity, meaning that your name, card number, and expiration date will be hidden. DoNotPay is fully committed to its users' safety and protection.
Not only does our app allow you to use any name or address on your virtual card, but it also lets you create a temporary email address that you can use to sign up for different services. This way, your actual inbox won't be cluttered with spammy promotional emails.
With DoNotPay's instant approval VCC, free trials are finally free!
Has ZipRecruiter Wronged You? DoNotPay Can Help
If you feel like ZipRecruiter has wronged you, DoNotPay can help you sue them in small claims court. All you need to do is provide us with some information, and our robot lawyer will put together a script that you can use during the hearing to present your case.
In February 2020, DoNotPay received the Louise M. Brown Award for Legal Access and has been recognized by the American Bar Association.
Our app makes it easy for you to sue even the most successful of all companies in small claims court. If you find yourself in trouble, DoNotPay will gladly step in to assist you.
What Are ZipRecruiter Alternatives?
Although a giant, ZipRecruiter certainly isn't the only decent employment marketplace. Here are a couple of the best alternatives:
Company
Pricing
Benefits

Indeed

$5/day

Sponsored job listings

Simple application system

SmartRecruiters

$10,000/year

Applicant tracking system

Located all around the world
Other Ways DoNotPay Can Save You Time and Money
DoNotPay has numerous features that were introduced to the app to ensure top-notch user experience. You can access our app from your . Here are some other DoNotPay features:
Dispute traffic tickets

Fight speeding tickets