Cancel Vivint hassle-free with DoNotPay!
Vivint is a smart home technology provider operating across the United States and Canada. It offers smart home security systems, home automation software, and wireless smart lock and surveillance tech. According to the latest reports, the company has over 1.5 million subscribers.
Does Vivint have a trial period?
Yes, but it lasts only three days! While most companies offer 30- or even 60-day trials, you have mere three days to test a Vivint system and see if it suits you. If you don't cancel within that period, you are automatically locked into a paid contract. Vivint contracts are among the longest in the industry, lasting for 42–60 months, and are auto-renewed until you cancel.
How can you cancel Vivint Smart Home on your own?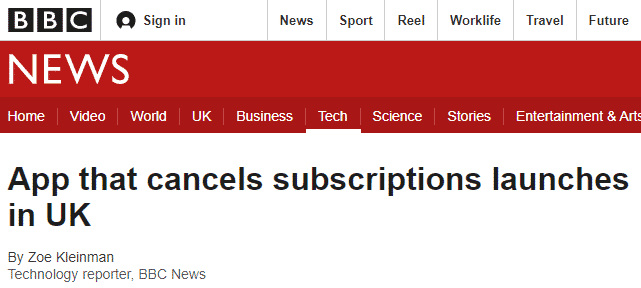 You can cancel your Vivint contract in several ways, but try calling 1-800-216-5232 x5020 first to notify the company that you want to discontinue the service. It has a strict cancelation policy, and it's always a good idea to double-check what you should do. You can end your subscription via:
Snail mail

Phone

Email

Fax
Cancel Vivint by post
Vivint cancelations have to be done in writing. The company will most likely ask you to send them a paper copy of your Notice of Cancelation (NOC). To avoid your letter getting "lost" in the mail, send a certified one. In that case, you will receive a delivery confirmation receipt that you should keep, just in case. Make sure to keep a copy of your cancelation notice as well.
Here is what you'll have to include in your NOC:
Date of notice

Service number

Reason for cancelation

Valid signature
Send the letter to:
4931 N 300 W
Provo
UT 84604
The Corporate HQ for Vivint
You also need to send a notice to your bank to stop sending payments to this company.
Cancel Vivint via phone
To cancel Vivint by telephone, call 800-216-5232.
Keep in mind that the company's policy requires a paper trail and that you will probably have to send it your NOC anyway. In case you are canceling because the user of a service is a family member who is deceased or the reason is another extenuating circumstance, you'll have to send Vivint a copy of the documentation that proves it (like a death certificate).
Cancel Vivint by email
You can email your NOC to documents@vivint.com from the email linked to your Vivint account. Get a customer loyalty rep on the line to confirm they received your email cancelation as they are known to disregard them.
Cancel Vivint by fax
You can send your cancelation details via fax (801-377-4116). Your request will go to Correspondence, which handles user account paperwork. Again, it is wise to contact an agent to confirm your fax got through.
Vivint cancelation penalties
You can cancel Vivint without penalty within three days after you get the equipment. Penalty-free cancelations are also possible under special circumstances:
When the user dies

After filing for bankruptcy

When the user moves to a retirement home

If the user is a member of the military who got deployed overseas
You will have to send papers to support those claims. In all other cases, you will have to pay your service in full if you wish to cancel it. Plus, you'll need to cash out a cancelation fee:
$300 during the first year

$150 during the second year
| | |
| --- | --- |
| Can you cancel with | Yes / No |
| DoNotPay | Yes |
| Email | Yes |
| Phone | Yes |
| Letter | Yes |
| In-person | No |
| Company website | No |
| Fax | Yes |
Canceling Vivint with DoNotPay is free, quick, and easy!

Let us manage your nasty Vivint membership cancelation for you. DoNotPay saves you the trouble of canceling your unwanted subscriptions and dealing with bureaucracy! Instead of spending hours, days, or weeks nagging with company reps about shutting down your account, we will take care of it in 48 hours or less!
Here is how to use the DoNotPay app:
Download it on your

browsers

Choose the

Find Hidden Money

option

Tell us which company is giving you problems by typing

Vivint

Give us

your email address
As you can see, you will get things done with our lawyer bot in a matter of minutes! We will take care of the rest.
Are there any problems with canceling Vivint contracts?
Vivint is notorious for its shady business practices. Numerous legal actions were taken against this company many times before.
Vivint contracts are incredibly lengthy and tricky to cancel. The cancelation notice and any supporting documentation have to be sent by mail. Many users get trapped into expensive five-year contracts because the company supposedly didn't receive their letters, emails, or fax cancelation requests.
That is why it is essential to keep your notice delivery receipt in case Vivint disregards it.
So what can you do to protect yourself?
The best solution is to act through a third party company that specializes in such cases. DoNotPay will help you get justice on your side — we can cancel the service on your behalf quickly and also lend a helping hand if you want to take the company to small claims court!
The DoNotPay app can track down all your unused subscriptions!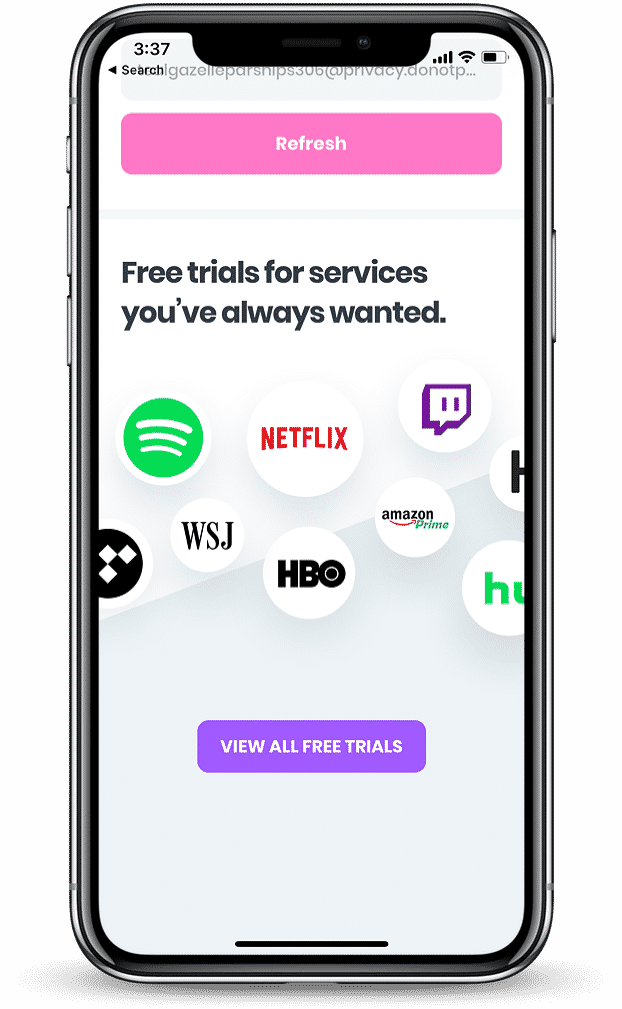 84% of Americans aren't aware of how much they pay for monthly subscriptions. If you are among them, DoNotPay can shed light on all your hidden costs.
Download the DoNotPay app for a web browser and link it to your bank account or email address. We will find all subscriptions that exist in your name and cancel the ones you don't use!
We can also make an anonymous Virtual Credit Card for you! You can use it to sign up for free trials without being automatically subscribed to paid memberships when the test runs expire! You can use DoNotPay's virtual credit card generator to quickly create a new credit card you can use once and forget about those pesky unwanted charges.
What will Vivint billings look like on your bank statement?
| | | |
| --- | --- | --- |
| VIVINT CITIZ*PMT1OF60 | VIVINT INC/US 08002165232 UT 84604 USA | VIVINT RECEIVABLE PPD ID: 1203754038 |
| VIVINT VIVINT PPD ID: J203754038 | DEBIT CARD PURCHASE - VIVINT INC US xxx-xxx-5232 UT | VIVINT RECEIVABLE |
| VIVINT INC/US 800-216-5232 UT | VIVINT CITIZ*PMT1OF60 844-7376900 CT | VIVINT |
| VIVINT INC/US PROVO UT | ACH Transaction - VIVINT VIVINT | VIVINT INC/US 800-216-5232 |
| VIVINT INC/US 800-216-5232 UT 84604 US | VIVINT INC/US | VIVINT INC/US 08002165232 UT |
Can you get a prorated refund when you cancel Vivint?
Yes, Vivint will refund you on a prorated basis if you own a prepaid account after it deduces the charges and fees of the cancelation. Otherwise, you must pay the contract in full to cancel it.
What if you have to move?
You can take your Vivint Smart Home system with you or transfer the contract to a buyer. Vivint will first have to evaluate them and approve the transfer. You'll also have to pay a $100 contract transfer fee.
Is Vivint trying to trick you into continuing your paid subscription? Sue it with DoNotPay!
If you smell something fishy and are under the impression the company is postponing your cancelation request just to lure you into another auto-renewed period, take immediate action! Misleading and deceptive behavior on any company's part is illegal and gives you valid grounds to null your contract.
DoNotPay can help with that! Our robot lawyer was awarded the prestigious ABA Brown Award in 2020 for improving the way people of all walks of life can get legal assistance.
Get our app on your web browser. Type in all the relevant details of your agreement, and we will help you sue Vivint in small claims court!
You can finally relax knowing that we've got your back on this — not only will we help you file all the necessary paperwork, but we'll also draft a script for you to use when you appear in court. 
Which companies offer similar services to Vivint?
Company
Pricing

Benefits

$36.99–$52.99 a month

Home automation

Video monitoring

Emergency alarms

$29–$39 a month

DIY or pro install

24/7 smartphone video

Outdoor camera and doorbell systems

30-day cancelation window
Check out everything else we can do for you!
The DoNotPay app is entirely free to use in any web browser, and it has a ton of handy features! We can:
Dispute traffic tickets

Fight speeding tickets