How To Cancel Shoedazzle and Save Money the Easy Way
Shoedazzle is an online fashion subscription service that provides its users with a variety of fashion products. It's highly popular on social networks and prides itself on having over 83% of satisfied members.
Shoedazzle's website features many benefits for its users—discounts, VIP membership, personalized boutiques of products, and more. The question is—can you cancel it anytime you want?
Can You Cancel Shoedazzle Yourself?

You may cancel your Shoedazzle subscription at any time, but there is only one way to do it yourself—over the phone. In order to cancel Shoedazzle, you'll need to provide the following information:
Full Name

Social Security number

Billing Address

Email Address

Username

Password

City

ZIP/Postal code

Last four digits of your credit card

Date of the last charge

Amount of the last charge
After you've collected all the required information, do this to cancel:
Call the customer support at

1-888-508-1888

Wait for the available agent to pick up

Tell the agent you want to cancel your subscription

Provide your account information

Demand they send you an email verifying your cancellation
Cancel Shoedazzle via the DoNotPay App

Since Shoedazzle offers only one way of canceling your membership, it might be a little tricky to cancel before you're charged again. You have to wait out the phone queue, and even then, it's not entirely 100% you'll get someone on the phone.
With DoNotPay your troubles will disappear in just 48 hours. DoNotPay will cancel your membership and send you an email confirming your cancellation. What you need to do is:
Open DoNotPay in your

Sign in to your account

Click on

Find Hidden Money

Type in

Shoedazzle

as the service you're canceling
| | |
| --- | --- |
| Canceling Is Possible With | Yes/No |
| DoNotPay | Yes |
| Email | No |
| Phone | Yes |
| In Person | No |
| Online | No |
Potential Problems With Canceling Shoedazzle

There are a few problems that might arise during your cancellation of Shoedazzle. There are some user complaints regarding Shoedazzle's customer service. They complain about not being able to reach an agent, waiting for 45 minutes for someone to pick up, and eventually being disconnected.
Shoedazzle, however, states that the wait time is around one minute. With DoNotPay you can easily get a hold of any company's customer service representative without waiting on the line yourself and listening to the irritating music or commercials.
Can You Pause Your Shoedazzle Membership?
Pausing Shoedazzle membership is technically possible. They offer a Skip Any Month option. Even though it's not a real suspension of your account, with the Skip Any Month option, you can avoid the monthly charge for that particular month.
The only thing you need to do is select this option between the 1st and the 5th of the month to give Shoedazzle enough time to process your request. They normally bill on the 6th.
What Are the Best Alternatives to Shoedazzle?
If you want to cancel Shoedazzle because you're considering subscribing to another service, we can help. Check out some other online fashion stores:
Company

Prices

Benefits

$39.95/month

Skip the month

Exclusive member-only discount prices

Free shipping for orders over $39.00

Free membership

Free subscription

Fast ordering

Tracking order status and history

Wishlist

Free membership

Free subscription

Free expedited shipping

Zappos rewards
Did Shoedazzle Breach Your Consumer Rights? Sue Them With the Help of DoNotPay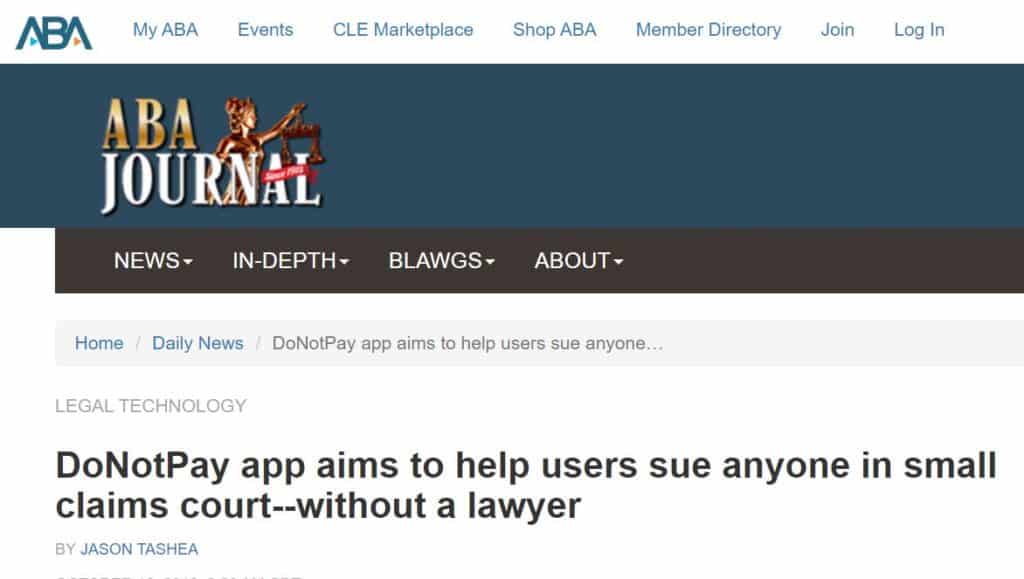 Do you believe Shoedazzle wronged you? DoNotPay can help you take them to small claims court. Get the justice you deserve with the first-ever award-winning robot lawyer app. DoNotPay will fill out your legal forms and generate a convincing script that you'll use in front of the judge. We may not be able to stand in court with you, but you'll have our script which is the next best thing.
DoNotPay Keeps Track of All Your Memberships for Unused Services

It's easy to subscribe to a service and forget all about it. Then you get an unexpected charge, and it ruins your day. DoNotPay won't allow you to waste your money—what's more, we'll help you save it!
If you connect your email and bank account to our app, we'll be able to monitor all your unused subscriptions that drain your money. DoNotPay will list all your active subscriptions and indicate the ones you're not using. With your permission, our amazing app will cancel them for you. You'll stop being one of the 84% of people who spend about $240 a month on the services they don't use.
How Else Can DoNotPay Make Your Day?

DoNotPay offers a variety of features to our customers. We can help you with many administrative, energy-draining, and time-consuming matters. All you need to do is open our app in your and we can start improving your day immediately.
If your inbox is filled with newsletters and spam mail from companies, we have a solution. If you need help paying or lowering your bills, DoNotPay is the app for you.
DoNotPay also offers assistance with:
Traffic tickets

Speeding tickets
What Do Shoedazzle's Charges Look Like on Your Statement?
This is how your statement might look like:
| | | |
| --- | --- | --- |
| CHECKCARD 07/12 IBI*SHOEDAZZLE 888-5081888 CA | DEBIT CARD PURCHASE IBISHOEDAZZLE CA | IBI*SHOEDAZZLE 888-5081888 CA 04/07 |
| CHECKcard IBI*SHOEDAZZLE 888-5081888 CA | DEBIT CARD PURCHASE – IBI*SHOEDAZZLE xxx- CA | IBI*SHOEDAZZLE 888-5081888 CA 04/11 |
| CHECKCARD IBI*SHOEDAZZLE 888-5081888 CA ON 07/12 | DEBIT CARD PURCHASE – IBI*SHOEDAZZLE xxx-xxx1888 CA | IBI*SHOEDAZZLE 888-5081888 CA 05/06 |
| CHECKCARD IBI*SHOEDAZZLE 888-5081888 CA ON 07/14 | DEBIT PURCHASE IBI*SHOEDAZZLE 88 | IBI*SHOEDAZZLE 888-5081888 CA 05/07 |
| CHECKcard IBI*SHOEDAZZLE 888-5081888 CA RECURRING | IBI*SHOEDAZZLE 888-5081888 C | IBI*SHOEDAZZLE 888-5081888 CA 05/08 |
| DEBIT CARD PURCHASE – IBI*SHOEDAZZLE 888-5081888 CA | IBI*SHOEDAZZLE 888-508-1888 CA | IBI*SHOEDAZZLE 888-5081888 CA 05/09 |
| Debit Purchase -visa Ibi*shoedazzle 888-5081888 Ca | IBI*SHOEDAZZLE 888-5081888 CA | IBI*SHOEDAZZLE 888-5081888 CA 05/15 |
| Debit Purchase – Visa Ibi*shoedazzle 888-5081888 Ca | IBI*SHOEDAZZLE 888-5081888 CA 01/07 | IBI*SHOEDAZZLE 888-5081888 CA 06/06 |
| (ELN) IBI*SHOEDAZZLE IBI*SHOEDAZ | IBI*SHOEDAZZLE 888-5081888 CA 01/08 | IBI*SHOEDAZZLE 888-5081888 CA 06/08 |
| CAIBI*SHOEDAZZLE | IBI*SHOEDAZZLE 888-5081888 CA 01/30 | IBI*SHOEDAZZLE 888-5081888 CA 06/26 |
| IBI*SHOEDAZZLE | IBI*SHOEDAZZLE 888-5081888 CA 02/01 | IBI*SHOEDAZZLE 888-5081888 CA 07/07 |
| PURCHASE IBI*SHOEDAZZ 888 CA card | SHOEDAZZLE.COM 888-508-1888 CA | IBI*SHOEDAZZLE 888-508-1888 |
| PENDING – IBI*SHOEDAZZLE 888-5081888 CA | IBI*SHOEDAZZLE 888-5081888 CA 03/06 | IBI*SHOEDAZZLE 888-5081888 CA 12/08 |
| POS DEBIT IBI*SHOEDAZZLE 888-5081888 CA | SHOEDAZZLE.COM | IBI*SHOEDAZZLE 888-5081888 CA 90245 USA |
| RECURRING DEBIT CARD IBISHOEDAZZLE CA | Purchase IBI*SHOEDAZZLE | IBI*SHOEDAZZLE 888-5081888 CA 12/26 |
| IBI*SHOEDAZZLE 888-5081888 CA 11/06 | IBI*SHOEDAZZLE 888-5081888 CA 12/14 | IBI*SHOEDAZZLE 888-5081888 CA 12/06 |
| IBI*SHOEDAZZLE 888-5081888 CA 02/08 | IBI*SHOEDAZZLE 888-5081888 CA 02/16 | IBI*SHOEDAZZLE 888-5081888 CA 10/08 |
| IBI*SHOEDAZZLE CA | | |