Cancel Hotstar subscription easily with the DoNotPay app
Disney+ Hotstar, or simply Hotstar, is an Indian streaming service owned by Novi Digital Entertainment, which is a subsidiary of Star India. The video-on-demand and streaming media services are available for web browsers, Android phones and tablets, iOS devices, FireTV, and Apple TV platforms.
The membership on your Hotstar account lasts until you cancel it. It can get disrupted for a time if the payment fails to process, due to credit card expiry, virtual credit card payment, or failure of the third party payment process fails. In the My Account section, you can see the billing dates, as well as your past transactions and registered email address.
How to cancel Hotstar manually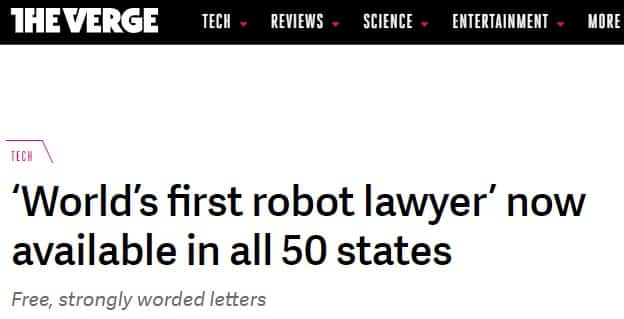 Hotstar offers several methods of service cancelation. Bear in mind that if you've subscribed via your Apple device, you will also need to unsubscribe from it through iTunes.
| | |
| --- | --- |
| Can you cancel with | Yes / No |
| DoNotPay | Yes |
| Email | No |
| Phone | Yes |
| Letter | No |
| Online | Yes |
| iTunes | Yes |
| In-person | No |
How to cancel Hotstar subscription through the website
To cancel your Hotstar subscription and membership online, you need to follow these steps:
Sign in to your

Hotstar account

Go to the My Account page in the menu

Click the Cancel Membership link

Wait for confirmation
How to cancel Hotstar subscription over the phone
If you can't or do not wish to cancel online, you can always contact the company's customer service and ask them to end your subscription.
Call 833-212-2120

Tell the customer support representative that you want to cancel your subscription

Provide all the necessary information about your account

Ask for confirmation
Cancel Hotstar through iTunes
If you used your iTunes account for your subscription, you need to cancel through the same platform with these steps:
Sign in to your Hotstar account

Go to Settings

Scroll down and choose iTunes & App Store

Click on your Apple ID and authenticate it

Scroll down to find Subscriptions

Choose Hotstar from the listed options

Click on Cancel and then Yes

Wait for confirmation

Check if your subscription has been changed from Subscribed to Canceled
How to cancel Hotstar with DoNotPay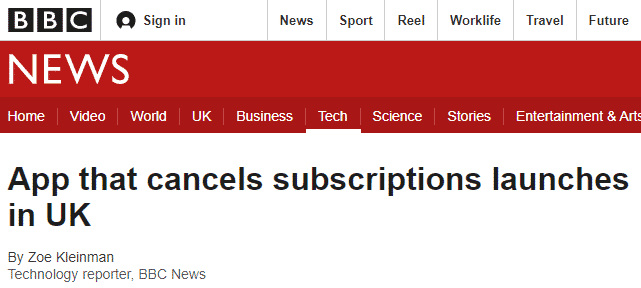 If you do not want to go through this or are unable to cancel, you can count on DoNotPay to help you cancel your subscription. All you need to do is:
Choose "Find Hidden Money"

Type in Hotstar

Confirm your email

Get a confirmation from us within 48 hours
Potential problems when canceling Hotstar
Despite seeming like canceling your Hotstar membership is straightforward, many Hotstar users have reported that they were charged after canceling. Apart from that, you can't cancel your subscription over the app, which makes it slightly difficult.
You can use DoNotPay to cancel your subscription without any problems.
Does the Hotstar free trial auto-renew into a paid subscription?
Hotstar auto-renews your membership after a free trial, which means you will be charged if you do not cancel your membership on time. If you cancel your membership before your free trial ends, you will not be charged for the next period.
If you use DoNotPay, you can avoid having any charges after your free trial ends. You can stop the auto-renewal of the membership with the help of or app, available in your .
What are the best alternatives to Hotstar
If you are unsatisfied with Hotstar, you can find other streaming services. You can cancel your Hotstar subscription and get one of the more popular options.
| | |
| --- | --- |
| Platform | Pricing |
| Amazon Prime Video | $6.49–$12.99 per month (depending on the plan) |
| Hulu | $5.99–$60.99 per month (depending on the plan) |
| HBO GO | $14.99 per month |
Can you get a refund from Hotstar?
No, Hotstart does not offer a refund once you cancel your subscription. Once you cancel your membership, you won't be charged for the next month, but you cannot get a refund for any previous month you were billed.
DoNotPay Keeps Your Info Safe From Scammers!
There are many drawbacks to sharing your private information online, especially when you are not sure whether the website that asks you to do so is a reliable one. To bypass all the risks and play it safe, you can use DoNotPay's virtual credit card generator. Our product helps you protect your identity and bank account from cyber criminals.
The next time suspicious websites ask you to provide your banking information, fire up DoNotPay's generator and feed them the bogus credit card number. Our virtual credit cards are made up of randomly selected numbers, tied to a dedicated temporary email address, and linked to a fake name! They also contain no funds, so you won't have to pay for any service unless you choose to.
The best part is that companies will have no way of telling our card from a legit one, so you're sure to pass their check-ups and avoid being charged for unwanted subscriptions!
Let DoNotPay monitor all of your subscriptions for unused services
Americans spend $84k per year on subscriptions they don't use, mostly because it can be difficult to cancel them. DoNotPay helps people handle all of the paid services. You can easily control and cancel all of your active subscriptions. All you have to do is:
Connect DoNotPay to your credit card

Let DoNotPay find all your subscriptions

See a list of subscriptions you don't use

Unsubscribe from them
Other things DoNotPay can help you with
Apart from helping you cancel your subscription service or membership, DoNotPay can help you with many other things, such as:
Disputing traffic tickets

Fighting speeding tickets