Cancel G2A Plus Membership Hassle-Free
G2A is a platform dedicated to the resale of game key codes and other gaming products. The platform has more than 400,000 sellers and 20 million customers.
DoNotPay Helps You Cancel Your G2A Plus Subscription in Two Minutes
Want to be time-efficient and cancel G2A as quickly as possible? Rely on DoNotPay and do the following:
Open your DoNotPay account from a

Go to the "Find Hidden Money" option

Type in "G2A Plus"
Expect to be informed as soon as we cancel your subscription.
You Can Effortlessly Cancel All of the Subscriptions You Don't Use With DoNotPay

If you have a lot of memberships you don't use, and you want to avoid unsubscribing from them manually, DoNotPay comes to the rescue. We will determine which services you don't use a lot and suggest them to you. Then you can choose which memberships can go, and we will cancel them.
To allow us to analyze your subscriptions, you need to connect your bank account or email address with your DoNotPay account.
These are just some of the subscriptions that we can cancel for you in a couple of minutes:
Cancel G2A Plus on Your Own
If you would like to cancel your G2A Plus subscription by yourself, you can do it through the website.
| | |
| --- | --- |
| Can You Cancel With | Yes / No |
| DoNotPay | Yes |
| Email | No |
| Phone | No |
| Letter | No |
| In-person | No |
| Company website | Yes |
How to Cancel G2A Plus Through the Website
Here's how to cancel G2A Plus on their website:
Go to "My Account"

Click on "G2A Plus"

Choose "Deactivate Your Subscription"

Click on "Cancel Membership" to confirm
Will I Receive a Prorated Refund Once I Cancel My G2A Plus Membership?
G2A doesn't offer a refund when you cancel your membership. You'll keep your benefits until the end of the billing period.
Will My Free Trial for the G2A Plus Subscription Auto-Renew Into a Paid Membership?
G2A may offer a free trial every once in a while. Once the trial is over, you'll be automatically charged for the upcoming monthly membership.
Use DoNotPay's Virtual Credit Card and Avoid Being Charged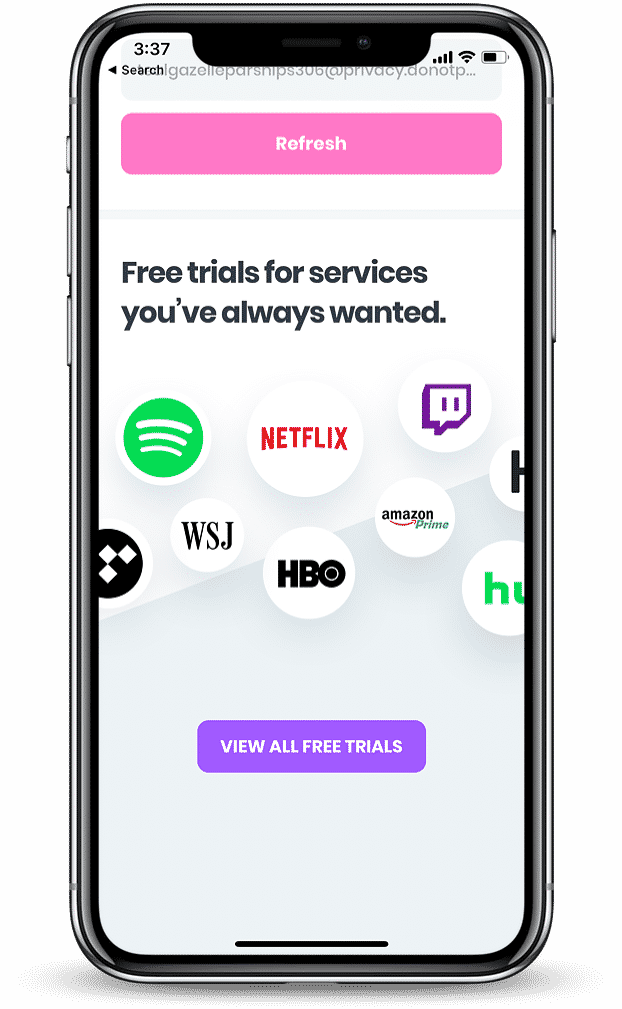 If you want to avoid losing money after the free trial, use DoNotPay's virtual credit card upon registering for the trial. Not only will we provide you with a randomly generated credit card number, but you'll also have a temporary email address. This will prevent promo email spam.
Since our virtual credit card doesn't contain money, G2A will unsubscribe you when the free trial ends because they won't be able to charge you.
Can I Pause My G2A Plus Membership?
You can not pause your G2A Plus subscription. The only solution is to cancel it.
What Do G2A Charges Look Like on My Statement?
G2A charges could appear on your bank statement like this:
| | | |
| --- | --- | --- |
| G2ACOMLIMIT 35314369001 PL | G2ACOMLIMIT 222282121 | G2A.COM Limited |
| G2A TRANSACTION, KRAKOW PL | G2A TRANSACTION KRAKOW | G2A KRAKOW |
| G2A TRANSACTION | G2A TRANSACTION KRAKOW PL | G2A.COM |
| G2ACOMLIMIT 35314369001 GB | PAYPAL, *G2ACOMLIMIT, 35314369001 GB | G2A.COM LIMITED |
| G2A | G2ACOMLIMIT 35314369001 POL | G2A COM |
| G2ACOMLIMIT | G2ACOMLIMIT 35314369001 | |
Is G2A Giving You a Hard Time? Sue Them With the World's First Robot Lawyer

Even though DoNotPay isn't a real lawyer and we can't represent you in court, we can make every other part of this complicated process less stressful.
Once you rely on us, we will determine whether your case against G2A qualifies for small claims court by asking you a few questions. If it does qualify, we will assist you in composing a demand letter.
After that, we will tell you which documents you need to collect, and we will help you complete all the necessary forms. Once you file the complaint by yourself, DoNotPay will help you write your court statement.
We can not appear in court for you—you will have to do it on your own—but DoNotPay will make sure you have the instructions for every outcome.
What Are the Most Used Alternatives for G2A Plus?
These are the best G2A Plus alternatives:
Company

Pricing

Benefits

Free

Receive points with every purchase

Purchase keys for multiple platforms

Enjoy discounted rates

Gamer CLUB—$1.00 / month

Pro CLUB—$4.00 / month

Ultra CLUB—$15.00 / month

Bot CLUB—$1.00 / month

Purchase CD keys and physical games

Enjoy old school games
Rely on DoNotPay for Other Administrative Issues

Other than helping you cancel all the unwanted and unused memberships in just a few clicks, DoNotPay will make your life easier by assisting you with many other everyday issues as well.
Your only task is to log in to your DoNotPay account from a and rely on us to help you:
Dispute traffic tickets

Contest speeding tickets