Cancel FreedomPop Without a Hitch
FreedomPop is an American company that provides wireless internet and cellular service. In the U.S., it uses the networks of AT&T and Sprint—as the company puts it, it "piggybacks" off larger networks, which keeps the cost of its services low.
FreedomPop markets itself as a "free phone & wireless internet service." While the company's services are quite affordable, they are hardly free. Even FreedomPop itself states that their "100% free plan" is actually a "Freemium" plan that requires ordering a SIM card from the company.
Here's what you get with FreedomPop's "free forever" plan: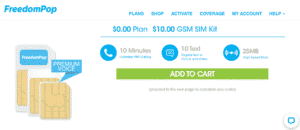 "Unlimited" WiFi calling for a total of 10 minutes. What a bargain…
If you actually want to use the mobile Internet for longer than 2 minutes, you'd have to opt for one of their paid plans, starting at $13.99 monthly for 500MB. With that in mind, it's no surprise that a lot of people opt to cancel their FreedomPop service.
If you want to cancel FreedomPop, here's how you can do it in less than a minute with DoNotPay.
Cancel FreedomPop Service
In Seconds With DoNotPay

If you want to cancel your FreedomPop account without going through the complicated process on the company's website or having to waste half an hour on the phone with FreedomPop support—DoNotPay has got you covered!
DoNotPay is a handy app that lets you find all of your subscriptions that are eating away at your budget each month, and let's you cancel them with a single click. You just need to type in the name of the service you want to cancel, and the app does all the heavy lifting for you!.
To cancel your Freedompop subscription with DoNotPay, follow these simple steps:
Open the DoNotPay app in any

Navigate to the Find Hidden Money option

Type in FreedomPop in the text field and hit Cancel My Subscription
That's all there is to it. We'll notify you as soon as we cancel Freedompop for you.
You can also connect your email or bank account to DoNotPay. Our app will trawl through every subscription and membership you're paying for but aren't using (enough).Cancel FreedomPop via Phone
How to Cancel FreedomPop
the Hard Way—On Your Own
If, for whatever reason, FreedomPop isn't working for you, then don't think twice about canceling the service. There are two ways to cancel FreedomPop with the company:
Via phone

Online
Cancel FreedomPop
via Phone
You can ring the FreedomPop customer service number at (424) 317-9266 and explain why you'd like to cancel your subscription.
Cancel a FreedomPop Account
Online
Here's how you can cancel FreedomPop on their website:
Log in to your account

Click on Settings

Select Account Status

Hit the Cancel Account button
Does FreedomPop Prorate its Cancelations?
FreedomPop's Terms state that you will not be entitled to any refund of prepaid fees if you cancel its services. You can continue using the services until the end of the monthly period for which you have paid.
Will FreedomPop Let Me Pause My Subscription?
No, there is no option to pause your Freedompop subscription.
Troubles With FreedomPop? DoNotPay Can Help You Sue Them In Small Claims Court

Some FreedomPop customers have complained about unauthorized charges to their credit cards by the company. Trustpilot is teeming with reviews from frustrated FreedomPop subscribers, and there is also a Facebook group, too.
If you also ended up in a pickle with FreedomPop, the only solution might be taking the company to a small claims court. There's no need to hire a lawyer, though. Our app can guide you through the court process and assist in preparing the required documentation.
We're passionate about extending services to everybody who needs them. As a recognition of our efforts, DoNotPay has been awarded the 2020 Louis M. Brown Award for Legal Access by the American Bar Association.
Prevent Auto-Renewed Subscription Fees With DoNotPay's Free Trial Card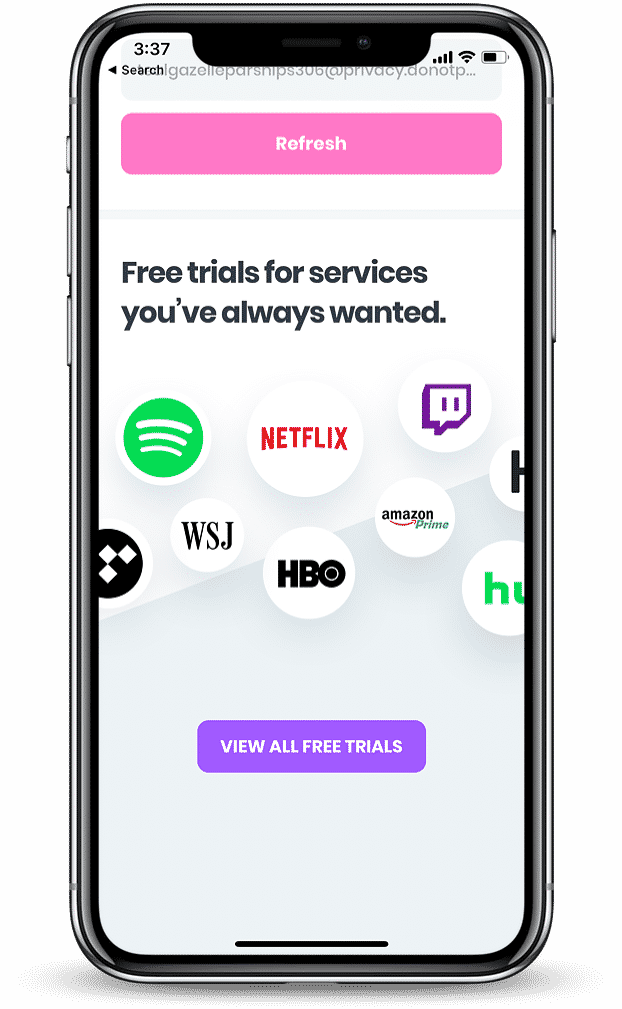 How many times did you plunk down your hard-earned dollars for a subscription service you signed up for, yet barely looked at?
When we apply for various online trials, we may subconsciously believe that we're also buying ourselves more spare time (to enjoy the streaming service/video game platform/virtual book club membership, you name it). In reality, we have less and less time, and yet we keep paying for these substantial subscription costs.
Not anymore. DoNotPay has come up with the most effective solution against auto-renewed and unsolicited subscription charges. Our Free Trial Card works on a revolutionary principle that could save you hundreds of dollars over the course of a year.
Because it creates a random and unique credit card number that's not linked to your bank account, you can use the card for free trial sign-ups without worrying about any unwanted charges later on.
Another bonus is that our Free Trial Card comes with a random email address you can use when applying for the free trial. By doing so, you will:
Keep your real inbox free

from annoying marketing newsletters

Prevent the service you just signed up from tracking your location
Save Time and Money and Get the Peace of Mind You Deserve With DoNotPay

Life is too short to spend it caught up in the red tape, just like time is too precious to scatter it on lengthy, tedious admin work.
Team up with DoNotPay and let our clever chatbots do all the work for you. Whether you need to compose a cease and desist letter, report spoofed robocalls, or ask for your vet bill's extension date—we can help you with a motley assortment of tasks.
DoNotPay assists you with:
Appealing speeding tickets

Challenging traffic tickets
You can access DoNotPay from any .