Cancel your Bright Cellars subscription quick and fuss-free
Bright Cellars is an online, members-only wine club that delivers a hand-picked assortment of different wines to its users every month. This virtual sommelier website currently has 16,000 wine-loving subscribers.
How to cancel Bright Cellars
If your Bright Cellars subscription no longer cuts the mustard, we will show you a few simple ways of how to cancel it:
| | |
| --- | --- |
| Can you cancel with | Yes / No |
| DoNotPay | Yes |
| Email | Yes |
| Phone | Yes |
| Letter | No |
| In-person | No |
| Company website | No |
Cancel Bright Cellars via email
Send an email to the Bright Cellars team at concierge@brightcellars.com, letting them know that you would like to cancel your account. They should get in touch with you within 72 hours.
Cancel Bright Cellars via the phone
Give the Bright Cellars' team a ring at 844-223-5527, and explain that you would like to end your membership.
Let DoNotPay help you cancel your Bright Cellars subscription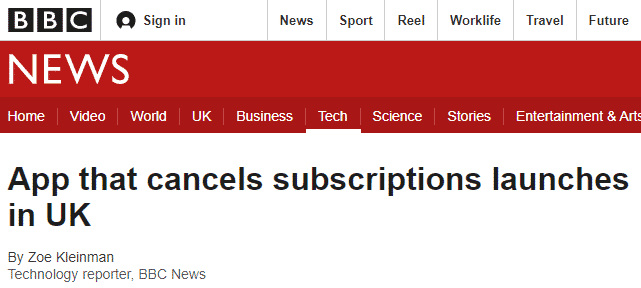 What if we told you there was a much quicker, smoother way to unsubscribe from Bright Cellars? DoNotPay can do the job for you! Just follow these simple steps:
Log in via your

Select

Find Hidden Money

Type in "Bright Cellars"

Wait for our confirmation email
If you prefer, you can also connect your email or bank account to our app, which then detects the services you are paying for but not using (including Bright Cellars).
What are the best alternatives to Bright Cellars?
If you like having a tailored selection of delicious wines delivered to your door, but Bright Cellars failed to meet your expectations, you should consider the following online sommeliers:
Company

Pricing

Benefits

$79.95 for six bottles of wine + shipping

Asks customers to rate every wine from the delivered selection, so they can further improve the tailored suggestions

Works directly with wine producers to supply the wine, thus saving on costs for the end consumer

$49.98 for six bottles of wine

Features only wines curated by Martha Stewart herself

Includes mostly award-winning wines from the world's most renowned wine regions

$110 for four bottles of wine

Focuses on natural, biodynamic, and organic wines

Features "hidden gems", including wines of lesser-known varietals and wine regions
Does Bright Cellars offer a free trial?
No, a free trial isn't a possibility with Bright Cellars.
Will Bright Cellars let me pause my subscription instead of canceling?
While you cannot pause your subscription, Bright Cellars allows you the possibility to change the frequency of your monthly wine deliveries. Instead of a monthly ordering frequency, you can opt for a bi-monthly, quarterly, or even a custom frequency of tailored wine deliveries to your door.
Does Bright Cellars prorate their cancelations?
No. If you cancel your monthly subscription, you will no longer be receiving your monthly wine delivery.
Encountered an issue with Bright Cellars? DoNotPay can be of use

We know how frustrating it can be when a company wrongs you, and we also understand why throwing in the towel instead of starting a lengthy process of seeking justice seems tempting. This is exactly why we created DoNotPay, the first virtual lawyer that makes suing people and companies in small claims court much more accessible to everyone. Our app has even been recognized by the American Bar Association with the 2020 Louis M. Brown Award for Legal Access.
DoNotPay automatically detects subscriptions you don't use
Research by West Monroe Partners has found that most people aren't aware of just how much money they are spending each month on various subscription charges. The numbers are astonishing: the average users spends $237.33 a month on assorted subscription fees, which is 197% higher than their original guess! If you're also not sure how much of your money goes towards miscellaneous service fees, but suspect it's too much, download DoNotPay immediately. Our app is a trailblazing, cash-saving wizard that can immediately identify the services and subscriptions you are paying for, but not using. Saving money has never been so straightforward—connect your email or bank account to DoNotPay, and we'll come up with a list of recommended cancelations for you.
Block auto-renewed subscription fees with our virtual credit card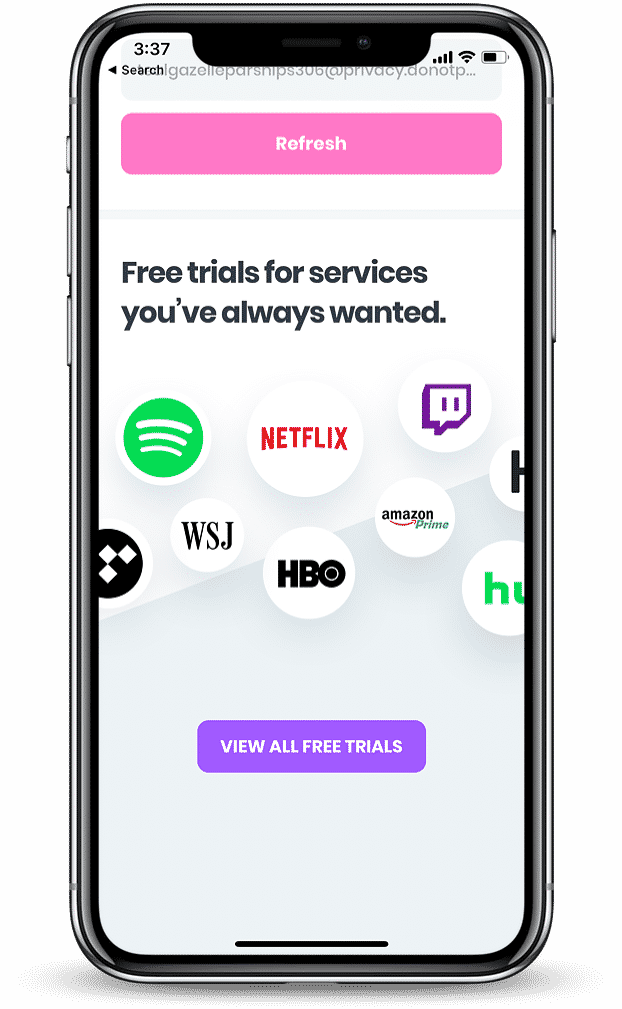 Do you keep getting charged for services because you forgot to cancel them before the free trial ran out? We feel your pain, and that's why we came up with our groundbreaking virtual credit card. DoNotPay's Free Trial Card works on a revolutionary principle that can save you tens, if not hundreds of dollars every year.
DoNotPay's virtual credit card generator enables you to create a new credit card number that you can use to sign up for services and verify your payment info without worrying about information abuse and theft. By generating random credit card information that you can use to sign up for free trials online, you will never again have to fear unwanted, auto-renewed subscription charges on your bank account.
Here is a quick overview of how it works:
Creates random credit card information

Approves on "free trial" pages

Rejects on "subscription" pages

Cancels subscriptions
How else can DoNotPay help you?
Get DoNotPay in your and watch us successfully accomplish a number of tasks for you:
Appeal traffic tickets

Dispute speeding tickets