Want to cancel Birchbox? Here's how to do it!
Birchbox is a subscription service that sends its customers personalized packages with several samples of beauty or grooming cosmetic products. Subscribers who like the samples can later purchase full-size products on the Birchbox website. The company is based in New York and currently has over one million subscribers, while the number of its active customers has surpassed 2.5 million.
Does Birchbox auto-renew trials into paid subscriptions?
Yes, Birchbox automatically starts billing you after your trial period expires. When you start your trial, you have to disclose your credit card details, and the company will use them to charge you for the following month without notifying you about it. All of your subsequent billing periods will be charged as well without further authorization on your part.
DoNotPay stops companies from charging you after the trial period!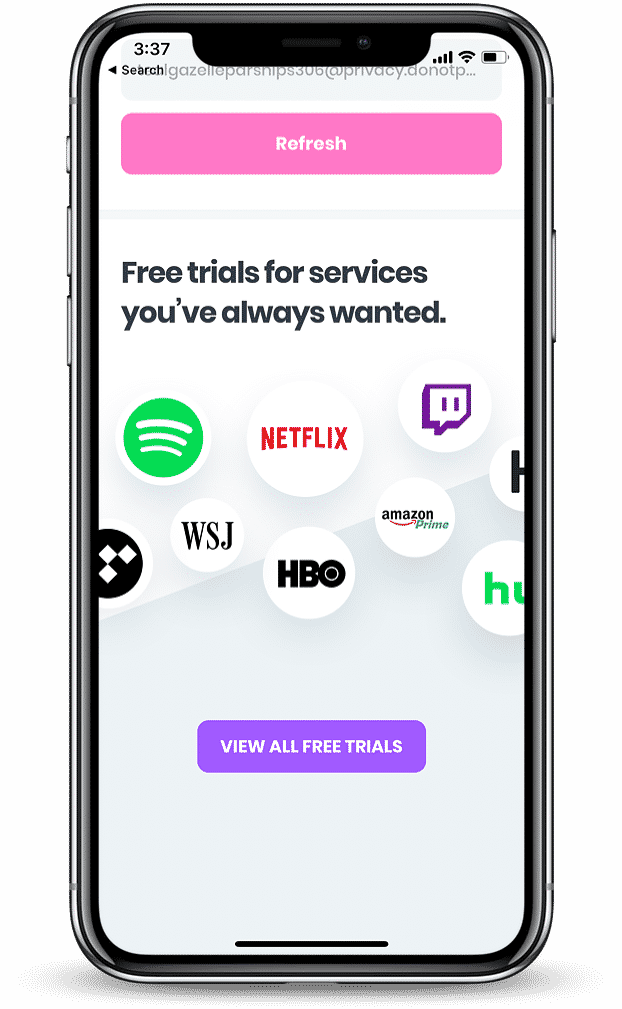 If you subscribe to trial services with our Virtual Credit Card, you won't have to pay for unwanted services ever again! 
DoNotPay's virtual credit card generator enables you to create a new credit card number that you can use to sign up for services and verify your payment info without worrying about information abuse and theft. DoNotPay's Free Trial Card allows you to make one-off subscriptions using a temporary account number and a temporary email address. If you start a trial with our virtual card, sneaky subscription companies won't be able to bill you after it expires!
I no longer want to receive my Birchboxes. How can I cancel?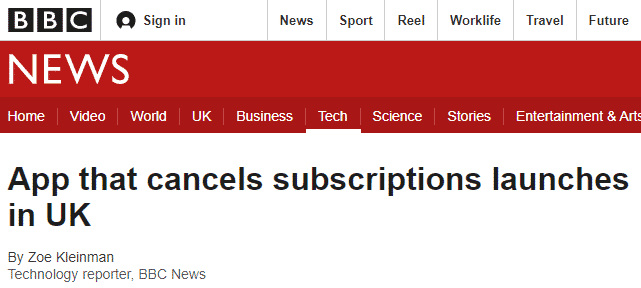 You can cancel Birchbox in three ways:
Log in to your account

— find the option under the "Subscriptions" tab and follow the cancelation procedure detailed there

Write to Birchbox

—

send the company a message

, and it should handle the cancelation for you. 

Get a Discovery Specialist on the line

— visit the Birchbox website and

make an appointment

with one of the company reps first.
Keep in mind that you cannot cancel yearly subscriptions on your own, so the only option you have is to contact a company rep. That involves waiting in a phone queue (but we can do that for you!).
Birchbox is not particularly prompt at handling cancelation requests. You should cancel it well ahead of time to ensure you don't end up auto-renewed while you wait for the company to act on your request.
| | |
| --- | --- |
| Can you cancel with | Yes / No |
| DoNotPay | Yes |
| Email | Yes |
| Phone | Yes |
| Letter | No |
| Company website  | Yes |
Can canceling Birchbox be tricky?
Yes, canceling Birchbox subscriptions can give you a headache, especially if you have a yearly subscription.
Many people complain that Birchbox reps told them to select a "non-renew" option in their account settings to stop the service from continuing for another year. Users often cannot find any cancelation buttons, so their subscriptions continue even though they went to the trouble of contacting the company and saying they weren't interested in the renewal. 
Another complaint that users have about Birchbox is that its agents don't respond to emails. There are countless reviews about the company not replying to subscribers. This doesn't only refer to cancelations, but also emails about credit card issues, complaints, or the customer's product preferences.
Can DoNotPay help me avoid all the fuss of canceling my Birchbox subscription?

Yes! You can cancel your unwanted subscription service with DoNotPay within minutes! Here's how to get rid of Birchbox:
Load the DoNotPay app

in any

web browser

Open your app and hit

Find Hidden Money
Type in Birchbox

when asked about the name of the service you wish to cancel

Supply a

valid email address
And that is it! All you have to do from that point onward is to wait for us to get back to you, which we will do in 48 hours at the latest.
Does Birchbox offer prorated refunds?
No, you cannot cancel subscriptions mid-term. You can only cancel the service you haven't been charged for yet. That means that you won't have to pay for the next billing period, but you will have to wait for your current monthly, three-, six-, or twelve-month subscription to end. Gifts and prepaid subscriptions are non-refundable as well. 
Can I pause Birchbox deliveries?
No, you can't pause your subscription, nor can you skip any monthly deliveries.
Can I send Birchboxes back?
No, Birchbox packages are not eligible for returns.
What are the best alternative services to Birchbox?
Birchboxes are not only difficult to cancel manually, but the service is not flexible to the customers' needs — you cannot postpone or return unwanted packages. If you are looking for a similar service to subscribe to, these could be more suitable for you.
Company
Pricing

Benefits

$12 a month

Customizable

Full-size products

Five items per box

$24.99 a month

Full-, deluxe-, and sample-size products

Curated

7–9 skincare products a month plus a gift
What if Birchbox refuses to cancel my subscription?

If Birchbox is being difficult and unforthcoming, you can take them to small claims court with the help of DoNotPay. Rest assured that you will be in reliable hands — we hold the American Bar Association Louis M. Brown Award for Legal Access. 
DoNotPay can monitor your subscriptions for you!
In case you have more subscriptions than you can keep track of, we can help you find them all. Open our app in your browser and we'll get right on it! That way, you can choose which accounts you want to keep and which to cancel. DoNotPay will take care of the rest!
This is how Birchbox charges appear on your bank statement
If you are wondering which charges on your account were made by Birchbox, all you need to do is refer to the table below.
| | | |
| --- | --- | --- |
| DEBIT CARD PURCHASE - BBX*BIRCHBOX IN xxx-xxx7272 NY | BBX*BIRCHBOX INC 877-487-7272 NYBBX*BIRCHBOX INC | Bbx*birchbox Inc 877-4877272 Ny |
| DEBIT CARD PURCHASE - BBX*BIRCHBOX INC xxx-xxx7272 NY | BBX*BIRCHBOX INC | BIRCHBOX - NEW YORK |
| BIRCHBOX (877)487-7272 NY | BBX*BIRCHBOX INC 877-4877272 NY | Payment to BBX*BIRCHBOX INC|877-4877272|NY |
| Recur Debit Card Purchase BBX*BIRCHBOX INC 8 NY | Debit Card Purchase - BBX BIRCHBOX INC 877 4877272 NY | BIRCHBOX - NEW YORK NEW YORK NY |
| VISA DDA PUR 490641 BBX BIRCHBOX INC 877 4877272 * NY | BBX*BIRCHBOX IN xxx-xxx7272 NY | BBX*BIRCHBOX INC 877-4877272 NY 10016 USA |
| Debit Card Purchase BBX*BIRCHBOX INC 8 NY | PURCHASE BBX*BIRCHBOX | BBX*BIRCHBOX INC 877-487-7272 NY |
| BBX*BIRCHBOX INC 8774877272 NY | Debit Purchase - Visa Bbx*birchbox Inc877-4877272 Ny | Recur Debit Card Purchase BBX BIRCHBOX INC 877 4877272 NY |
| BBX*BIRCHBOX INC 877-4877272 NY 10016 US | RECURRING CHECK CARD PURCHASE BBX*BIRCHBOX INC 877-4877272 NY | BIRCHBOX |
| BIRCHBOX 88430186699NEW YORK NY | BIRCHBOX NEW YORK NY | CHECK CARD PURCHASE BBX*BIRCHBOX INC 877-4877272 NY |
Check out other problems DoNotPay can solve for you!
The DoNotPay app is not only useful in getting rid of your undesired subscriptions. We can also help you save money by:
Disputing your traffic tickets

Fighting your speeding tickets