Cancel ACLU Donation Without Any Issues
The American Civil Liberties Union, also known as the ACLU, is a non-profit organization dedicated to defend and uphold the individual rights and liberties guaranteed by the Constitution to everyone in the U.S.
Since its foundation in 1920, the ACLU has now grown to a behemoth organization with a membership of 1.5 million.
It accepts donations:
Online

By telephone

By sending a check via post to the ACLU Membership Department
How to Cancel Your ACLU Donation by Yourself
If money is a bit tight at the moment, you should cut as many corners as you can—including donations. DoNotPay can help you cancel your Greenpeace and Save the Children contributions, to name just a few examples.
This is how you can cancel or temporarily suspend your ACLU donation:
| | |
| --- | --- |
| Can you cancel with | Yes / No |
| DoNotPay | Yes |
| Email | Yes |
| Phone | Yes |
| Letter | No |
| In-person | No |
| Company website | No |
| Gmail | No |
Cancel ACLU Donation via Email
Cancel your donation by sending an email to guardians@aclu.org. You should allow three business days for the ACLU team to process your request.
Cancel ACLU Donation on the Phone
If you prefer the phone to email, give the ACLU a ring on (212) 549-2543 and request that they cancel your donation. Three business days are typically needed to process the cancelation.
Cancel Your ACLU Donation With DoNotPay

DoNotPay can cancel your ACLU donation and any other subscription or membership that you wish to terminate. It's much simpler and faster to outsource the task to our app than going through the organization directly.
The process works like this:
Open the DoNotPay app in any

Go to

Find Hidden Money

Type in ACLU in the open field
And that's all you need to do! Once we've successfully canceled your ACLU donation, we'll notify you by email.
If you'd like to find even more hidden money, link your email or bank account to DoNotPay. Our app will go through your paid subscriptions and memberships, then detect those you're underusing and should stop paying for.
If you confirm that you'd like to unsubscribe from the services we suggested, we can easily take care of these cancelations for you.
Organizations Similar to the ACLU
Even if you can't afford to financially support the non-profit organizations you care about, don't worry. There are numerous ways you can help that don't involve money—volunteering, signing a petition, or simply spreading the word about causes that you care about can make a world of difference.
In addition to the ACLU, here are some other critical non-profit charities and movements that could use every bit of help:
Organization

Description

A non-profit organization that conducts advocacy and research on human rights

HRW's researchers work in the field in more than 100 countries around the world, revealing cases of human rights abuse

The organization works on some of the biggest global crises, such as Syria's civil war, the European refugee crisis, the Rohingya crisis, etc.

A non-profit organization and advocacy group that fights for the rights of immigrants in the U.S.

It relies on four coordinated approaches to promoting change—litigation, research, communications, and legislative and administrative advocacy

A leading anti-hate and anti-semitism organization in the U.S.

ADL's education programs—aimed at both children and adults—teach bias rejection and multiculturalism appreciation

A non-profit organization whose mission is to eradicate racism and white supremacy

BLM supports local power to intervene in violence inflicted on Black communities

It creates space for celebrating Black joy and fostering Black imagination and innovation
Does the ACLU Issue Refunds?
As with most charitable organizations, the ACLU does not issue refunds.
The only exception may be when a donation was made by mistake, so the organization will work with you to correct it. If that's the case, ACLU will honor your refund request within 15 days of your donation date. All refunds are issued to your original method of payment.
Will ACLU Let Me Pause My Donation?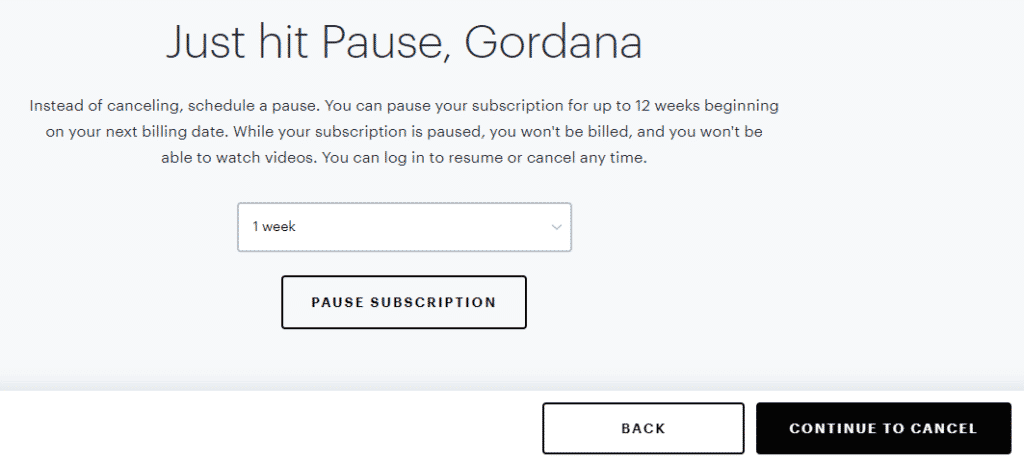 You can pause your donation, then restart it when you can afford to contribute again.
DoNotPay's Skills Portfolio Is Sure to Impress You

The DoNotPay app is a multi-faceted service that not only cancels your subscriptions but can help you with a wide-ranging list of chores and issues.
Dubbed as a "legal assistant" and "robot lawyer," it uses artificial intelligence to break barriers for everyone struggling with money, time, or the know-how needed to fix a problem.
We can assist you with:
Disputing speeding tickets

Challenging traffic tickets
Don't waste another minute—access DoNotPay from any .