How to get a driver's license in California — The easy guide
Regardless of if you have a CA driver's permit or you're a first-time driver, the application process for a full driver's license is the same. The first step is applying for it at your local DMV office. You'll have to come in person, take a few tests and, if all goes well, your license will arrive in the mail soon enough. Most offices will not accept walk-ins, and even if they did, who wants to waste time standing in line, just to be told they're missing another document or they're at the wrong office. Instead, schedule your driver's license visit in advance with DoNotPay. Instead of searching for a free time slot and going around asking what documents to bring, the app will take care of everything for you. Access the app through your .
How old do I have to be to get a driver's license in California: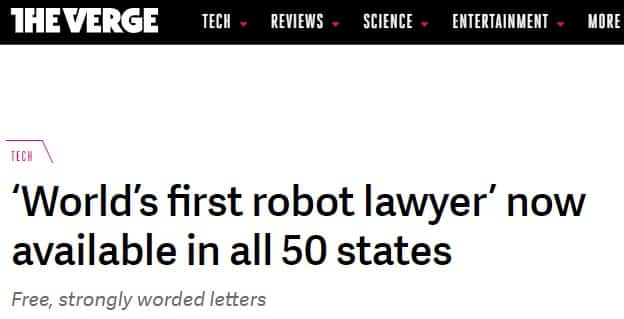 The state of California offers three official licenses depending on your age and driving experience, and one permit issued in special circumstances:
Learner's Permit

— Can be applied for between 15 ½ and 17 ½ years old. You will not be able to drive unless accompanied by a parent, legal guardian, or person over 25 with a valid driver's license. You will not be allowed to drive between 11 p.m. and 5 a.m. for the first year or up until you turn 18. The only exception is if it's to or from, or as a result of your

job or authorized activity, like school

.

Restricted License

— The youngest you can be to apply for this license is 16. You must hold a Learner's permit for at least 6 months and clock at least 50 hours of driving. You can not drive with more than one passenger under 21 onboard unless supervised by a parent, legal guardian, or person over 25 holding a driver's license. You may drive between 11 p.m. and 5 a.m. only if supervised unless required to by an authorized activity.

Full license

— The earliest you can apply for it is 17. You must have at least 6 months under a Restricted license, clock in 50 hours of driving (at least 10 at night) and not break any traffic laws and regulations while under your previous license.

If you're over 18, you immediately apply for a full license.

(Specific) Junior Permit Statement of Facts — Can be applied for as early as 14, only under the circumstances that the minor must use a vehicle as a result of work, school, or authorized activity.
You can learn more about the progression of drivers from the California Driver's Handbook.
What documents do I have to bring to apply for a driver's license?
The first document used to apply for the license is called a Driver's License or Identification Card Application (DL 44). You can fill it online, but you don't have to print it or bring it with you. Once you're done, you'll receive a confirmation number, and bring it to the DMV rep. You can fill out the form in person at the DMV office, but we recommend doing it in advance to save time for yourself and the representative — and other people waiting in line. Other than that, you will need:
One document confirming your identity

One document confirming your Social Security (number)

Once document confirming your birth date

Two documents confirming your residency in California

One document confirming your legal status (for non-citizens)

One document confirming any changes to your legal name
At the DMV, you'll be asked to complete a vision test. You can do this with or without corrective lenses (glasses/contacts). However, if you need a prescription to meet the vision standards, this will be noted on your license. This means you won't be legally allowed to drive if you're not wearing your eye correction. You can pay the test fee, $33 dollars, in person. Minors will have to be accompanied by a parent(s) or legal guardian(s), depending on custody. They will need to sign a permission form at the DMV office.
Take the written test
Nervous or not, everybody looks forward to the eventual driving test. But before they let you sit behind the wheel, you must complete a written test. For first-time drivers, this comes as no surprise. It may, however, be an unpopular part of the procedure among teens with driver's permits. It won't be harder than the last one, we can promise you that. However, practice makes perfect, so check out our FREE California practice test. It's made from information sourced from actual tests and has a similar number of questions (you should have around 50 on the actual test). To pass, you'll need to score over 83%.
Now it's time for the driving test
After you've successfully completed the written test, it's time to go on the road and secure your driver's license. Sadly, you'll most likely have to wait a couple of weeks until you finally get to take the test. Most offices will not accept walk-ins for the driver's test, and even if they do the lines are often huge. DoNotPay has your back, though. Use the app again to find the soonest appointment slot near you.
You need to use your own vehicle for the test
California is one of the few states that don't offer an in-house vehicle for testing (shame on you, Cali). However, they will accept a car regardless of who the owner is. The car must be in the class of license you're applying for and meet the following standards:
Valid registration with both front and back license plates

Working brake lights

Functioning front and back turn signals

Adequate break pressure

The driver's window must be able to roll down for hand signals

A clear windshield

At least two rearview mirrors (must have an outside left mirror)

Tires in driving condition

Both front doors must be able to open from the outside and inside

Safety belts must be functional

A working car horn

The car must be clean and in good condition on the inside

The emergency or parking brake must be operational and easily reachable from the passenger's seat, where the instructor will sit
If the car has any sort of assistance gear, such as parking sensors, cameras, and more recently auto-park, these options must be disabled either electronically or by covering their dashboard. You're allowed to have a passenger on board while you're taking the test, so if you have to borrow a car, you can offer that person to accompany you. Rental companies are a good place to turn to, however, you will have to specify the car will be used for the road test. That way, they will provide you with an adequate car and any additional paperwork proving you're allowed to use it. Private driving schools also rent out their vehicles and drivers that can accompany you on the test.
Choose what type of license you want
The state of California will issue two types of driver's license documents, a standard driver's license or a REAL ID. We strongly recommend applying for the latter. As of October 2020, policy changes will take away some privileges from standard license documents. From then on, these will only be available with a REAL ID certification. Considering the documents cost the same, $35, there's no reason not to apply for one. Here's a quick table comparing the two:
| | | | | | |
| --- | --- | --- | --- | --- | --- |
| Type of license | Driving in the U.S. | Valid identification document | Fraud protection gold star | Boarding domestic flights | Entering certain government facilities |
| Standard license | Yes | Yes | No | No | No |
| REAL ID | Yes | Yes | Yes | Yes | Yes |
Want To Avoid Tiresome Admin Processes? DoNotPay Will Handle Them
Applying for a clinical trial, free trial, copyright of your work, or any service without phone number verification is a time-consuming task many people want to avoid. Fortunately, such processes are DoNotPay's specialty.
If you feel like a company or individual has wronged you, you can sue them in small claims court. DoNotPay will handle the paperwork, and all you need to do is show up in court and win the case!
With our robot lawyer's help, you will also be able to protect your work from copyright infringement, deal with various credit card issues, deal with high bills you cannot pay, and appeal speeding, parking, and traffic tickets in no time.
Report Companies or Individuals That Won't Give You a Break
DoNotPay also makes it easy for you to report and earn off persistent robocalls, email spam, spam text messages, and stalkers and harassers.
Once you sign up for our handy app, you won't have to deal with any of these. We'll even make it easy for you to schedule a DMV appointment or jump the phone queue when getting in touch with any company's customer service!