How to Recover Your WIS International Login When You Forgot the Password
WIS International is one of the leading inventory services in the business world today. Companies big and small rely on them to handle everything from inventory software to full-scale inventory management services. Of course, this means that logging into your account to manage the service is essential to business operations. If your device has changed or your systems reset, it may become necessary to - even if you forgot the password.
Forgetting passwords happens all the time, especially in the age of auto-login and password managers. And suppose your email has changed since you originally made the account (or a previous manager made the account with a personal email). In that case, you might be out of luck with WIS International's automated password recovery. Don't worry. DoNotPay can get you back in and manage your inventory services quickly.
How to Reset Your WIS International Login Password Manually Through the App
WIS International has a simple password recovery solution like most business solutions: Enter your email and get a password reset link. If you still have access to the account's original email address, the process should be quick and easy.
Navigate to the WIS International password recovery page.
Found Here: Password Recovery Page
This is the same link found by clicking "forgot your password" under the upper-right login section.
Enter the email address that made the account.
If you recently changed the account email, try the new email, then the old one.
Receive and follow the recovery email.
You should receive a recovery email at the entered email address.
Follow the link to the password reset page.
Enter a new password.
Create a new WIS International password for the account
Save this password somewhere private to avoid this problem in the future.
Recovering Your WIS International Password When You Can't Access the Email Address
In the business world, losing access to an email address is unfortunately common. Maybe you've changed email providers since the WIS International account was made. Perhaps the original account creator used a personal email, then left the company. Or maybe it was a company email that has since been deleted.
You can call your WIS International help number if you have it on hand. Or you can fill out a General Inquiries Help Form, but this is mainly formulated to onboard new customers. You might get the right contact back to resolve your account, but the standard route does not guarantee the immediate account support that you need. Fortunately, you have other external options.
Reset Your WIS International Login Password With the Help of DoNotPay
Can't get into your and don't have access to the original account email? We know how frustrating this is and how vital access is to running your business. DoNotPay can help by contacting the WIS International corporate office to address your account issues directly.
Let us know the important details to prove your ownership of the account. Tell us your company details, the service you're using, and general information about the account managers' financial and inventory details. We'll let WIS International know and use this information to prove that the account is yours and that you're having issues with the recovery email.
Then, we'll ensure your WIS International login password recovery email is sent to an email address you can access now, and everything will be back on track.
DoNotPay Lets You Recover Your Password in 6 Simple Steps:
1. Go to the Recover Passwords product on DoNotPay and select the type of account you are trying to recover, such as email, streaming service, social media, gaming, eCommerce, and more.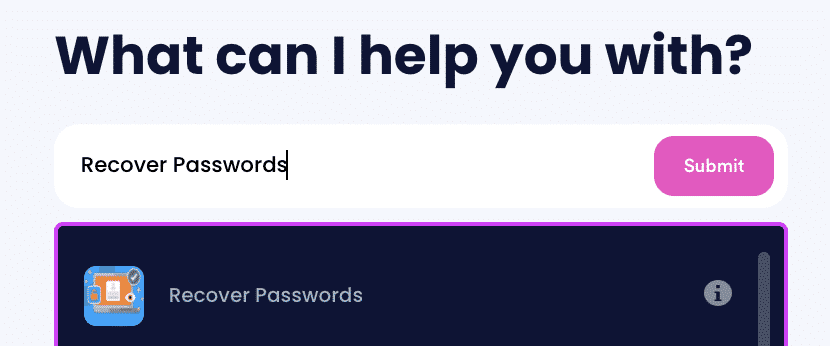 2. Tell us more about your account, including usernames and associated emails and phone numbers.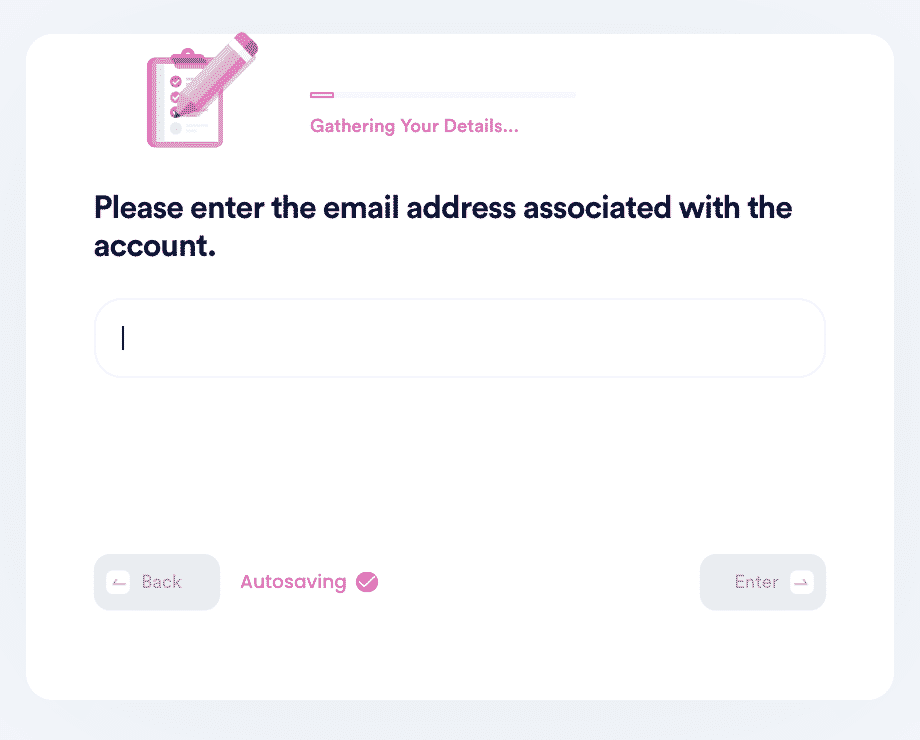 3. Help us verify your account ownership by entering the date you first created the account, when you last logged in, and any payment methods saved under the account.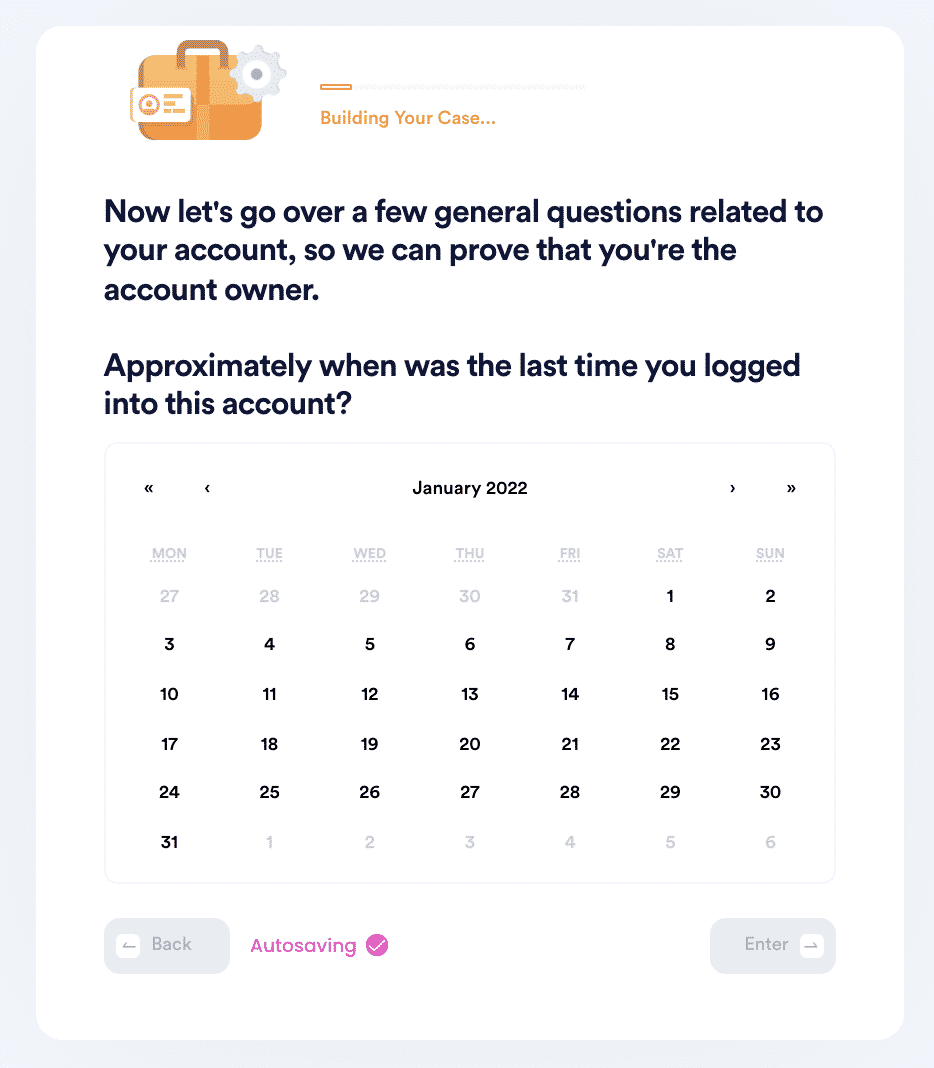 4. Upload photographic evidence if you have any that can help prove your account ownership.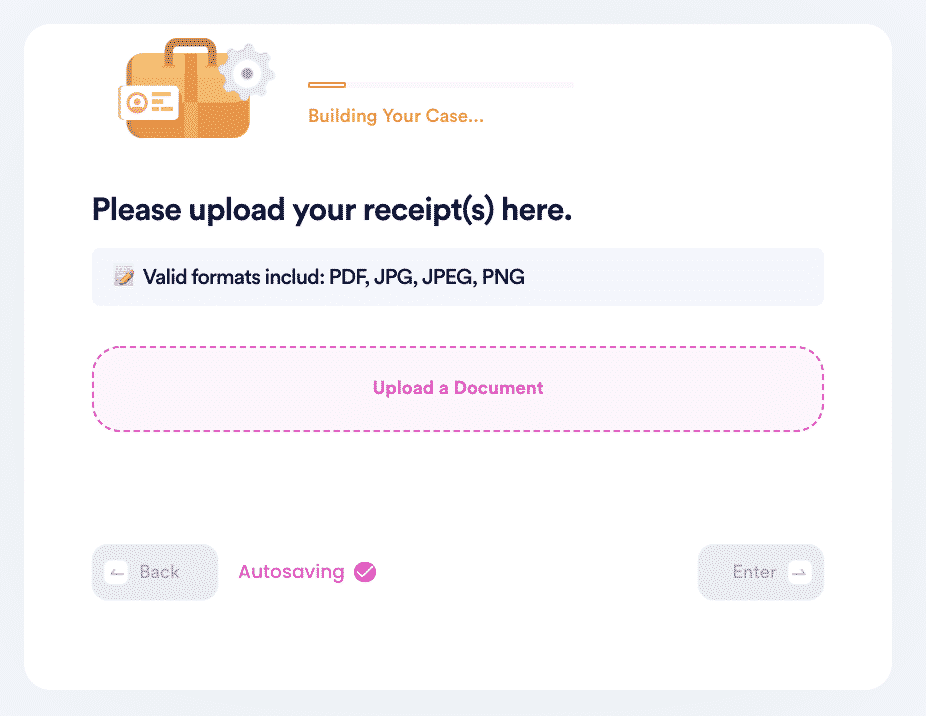 5. Enter any last known or previously used passwords to help verify your identity.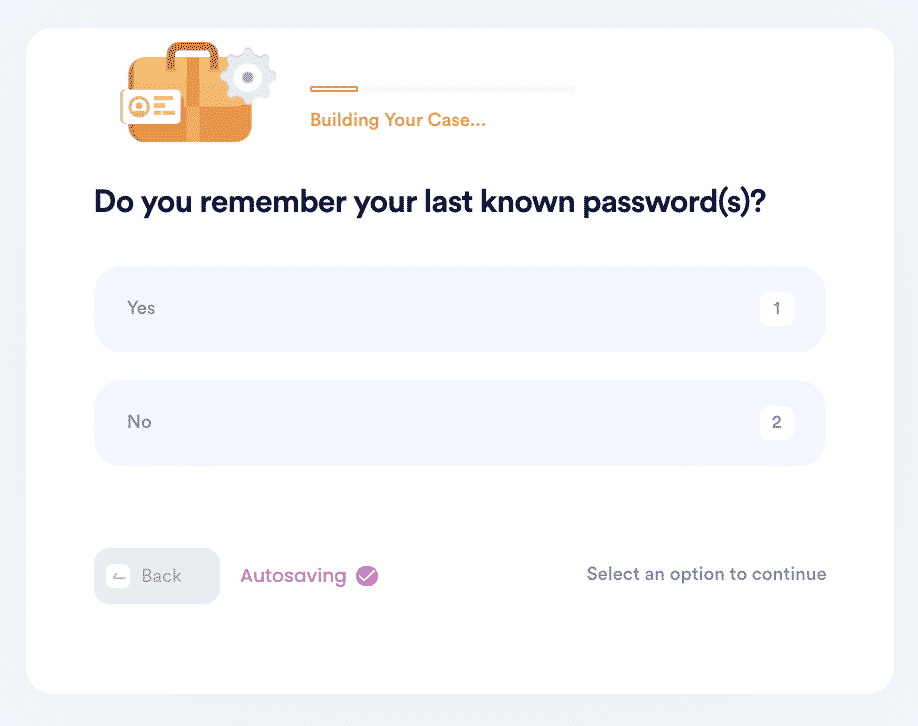 6. Enter your contact information and submit the task!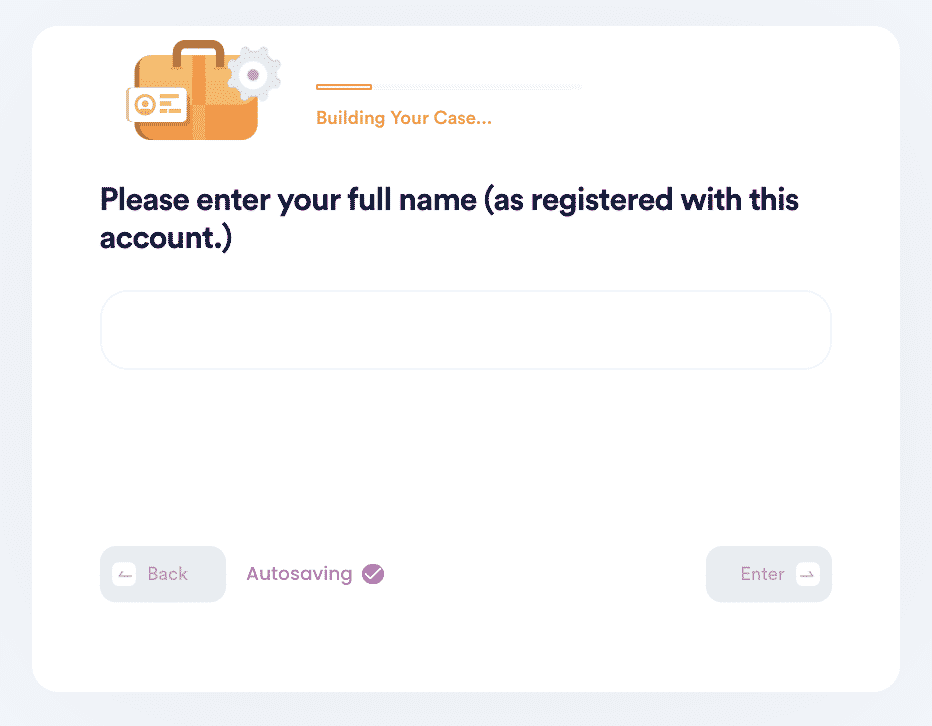 Why You Should Reset Your WIS International Account With Us
| | |
| --- | --- |
| Easy | You don't have to spend hours trying to reset your password or wait weeks waiting to hear back. |
| Fast | You don't have to struggle to try to remember the answer to your security question. |
| Successful | You can rest assured knowing we'll make the best case for you to get access to your account. |
Is WIS International Being Difficult? DoNotPay Can Help You Sue Them
WIS International is a professional operation and, chances are, they will work with us to help get your account active again. But just in case there's an issue, we can take legal action to make sure WIS International restored your inventory account to your control. As an online service, DoNotPay can help you sue for account access and failure to resolve the login problem to grant access to your account and your managed inventory.
DoNotPay Helps You Reset All Your Forgotten Passwords With the Click of a Button
Losing access to a key email address can cause more than one account access problem. DoNotPay can help you recover any account with a forgotten password or inaccessible recovery email. Here are a few other essential accounts we can help you recover.
What Else Can DoNotPay Do?
DoNotPay was designed to help with many types of legal and account problems that are common to everyday life and business management. Here are a few other ways to make running your business more accessible without hours on the phone or emailing customer service.
Conclusion
DoNotPay is here to make your life easier in any way we can. As an online service, we have the time, access, and resources to handle problems that can be a nightmare for normal people and businesses. Let us reconnect your WIS International login password and then explore our services for more ways we can simplify your process or save you money.