Do You Want Access to the Airport Lounge?
A hidden, quiet oasis,  can feel miles away, yet just beyond the door lies the rest of the airport's bustling foot traffic. A  offers guests a relaxing place to escape to while waiting to board a flight.
There are different types of Visa cards, however, so you might be searching for information about Visa infinite card airport lounge access—or, wondering if that's the same as Privilege airport lounges. DoNotPay can help you sort through all the confusing rules, and help you get into an airport lounge.
Do All Visa Cardholders Get Airport Lounge Access?
Not all Visa credit cardholders have access to Visa airport lounges. There are different benefit levels, and not all are offered in every country.
Visa Card Benefit Levels Vary
Here are the benefit levels for each type of Visa card, and whether or not each offers airport lounge access:
| | |
| --- | --- |
| Traditional | No airport lounge access |
| Signature | Lounge access, usually limited |
| Infinite | Lounge access |
| Infinite Privilege | Lounge access, often unlimited |
Note that Visa Signature, Infinite, and Infinite Privilege all offer airport lounge access, but this benefit is dependent on your card issuer. No matter which type of Visa card you have, your credit card issuer determines your benefits. Visa is the payment processor, while the card issuer is the bank, credit union, or another lender.
Join a Visa Airport Lounge Access Program
Visa Signature, Infinite, and Infinite Privilege cards all offer airport lounge access, but that often means you are eligible to become a member of a lounge access program. Then, there's another step.
You will need to join a lounge access program, such as Visa's Priority Pass or LoungeKey, depending on the country where your card was issued. Sometimes this requires payment. Finding out which program you are eligible for can be confusing—but DoNotHelp can simplify the process.
Where are Visa Airport Lounges Located?
Visa airport lounges are located in many different airports around the world. Depending on your type of Visa card and benefit level, for example, you'll have access to different airport lounges.
Visa Infinite card airport lounge access, for example, is a VIP perk offered through the PriorityPass program. Members can visit over 1,200 different airport lounges around the world.
Privilege airport lounges are also located around the world.
What Comes with Lounge Access?
What can you expect when you walk into a Visa airport lounge? Depending on the country and airport the lounge is in, the decor and amenities will be different.
You'll usually find comfortable couches, armchairs, a bar area, tables, and outlets. Free snacks and beverages are another bonus.
How to Get Into Visa Airport Lounges on Your Own
The following steps will help you gain access to a Visa airport lounge on your own.
Identify the type of Visa card you have
Check with your card issuer to confirm that you have the lounge access benefit.
Research which lounge access program you are eligible to join, and become a member
Find out which airports the lounges are in, and keep these in mind the next time you are booking a flight.
Next Steps—Get Help Gaining Visa Airport Lounge Access
Perhaps you aren't sure which type of Visa card you have, or you tried to check with your card issuer, but you're still confused. You also may need to log onto multiple websites, and the process can be frustrating and time-consuming.
There is an easier solution—let DoNotPay help. After asking you for some information, DoNotPay takes over from there.
How to get lounge access using DoNotPay:
If you want to get lounge access but don't know where to start, DoNotPay has you covered in 3 easy steps:
1. Tell us which airport you're flying out of or into.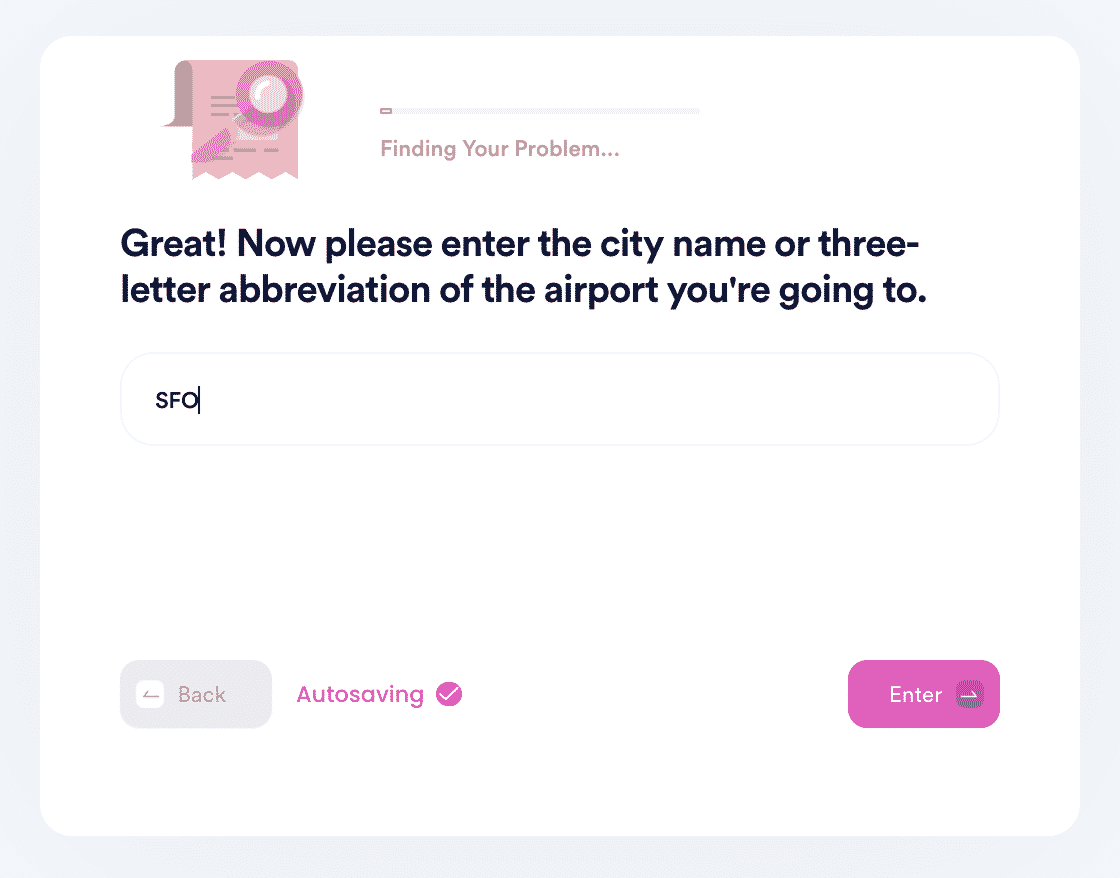 2. Select whether you have any of the special travel rewards or airline credit cards, or are flying in a premium fare class.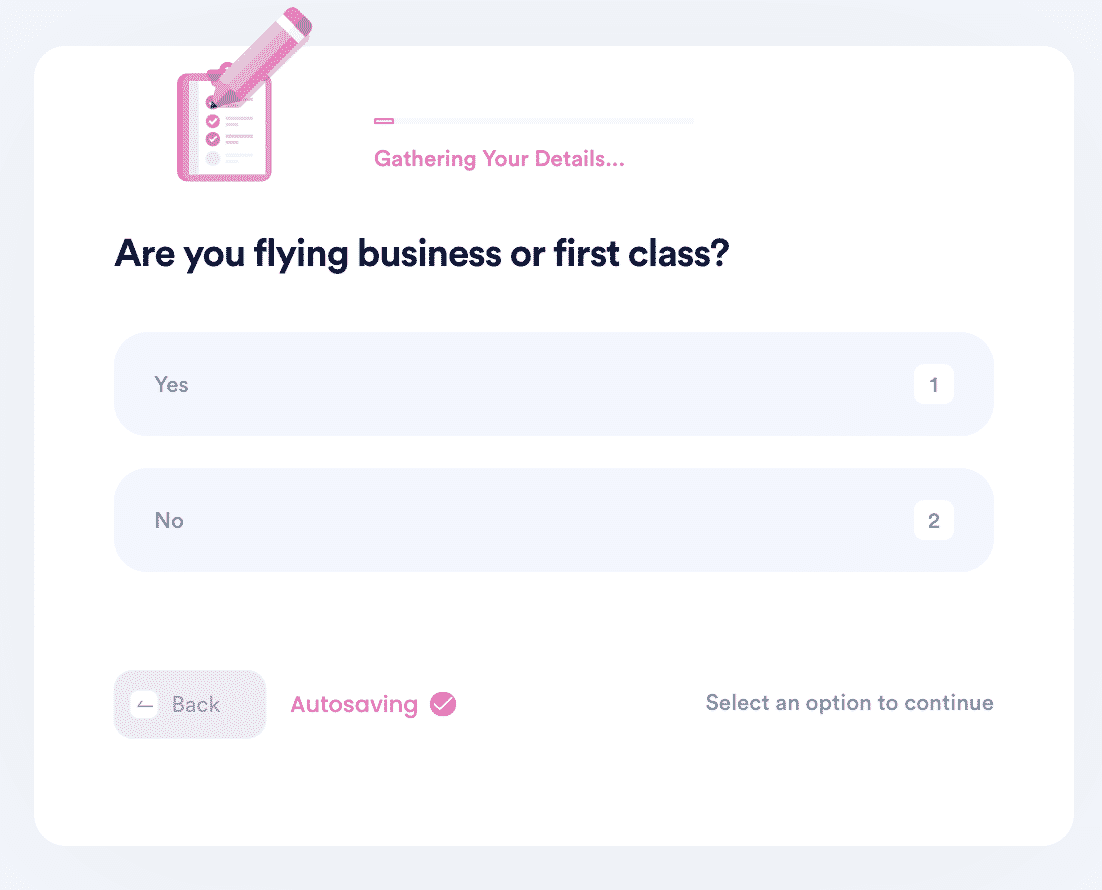 3. Enter which airline you're flying with.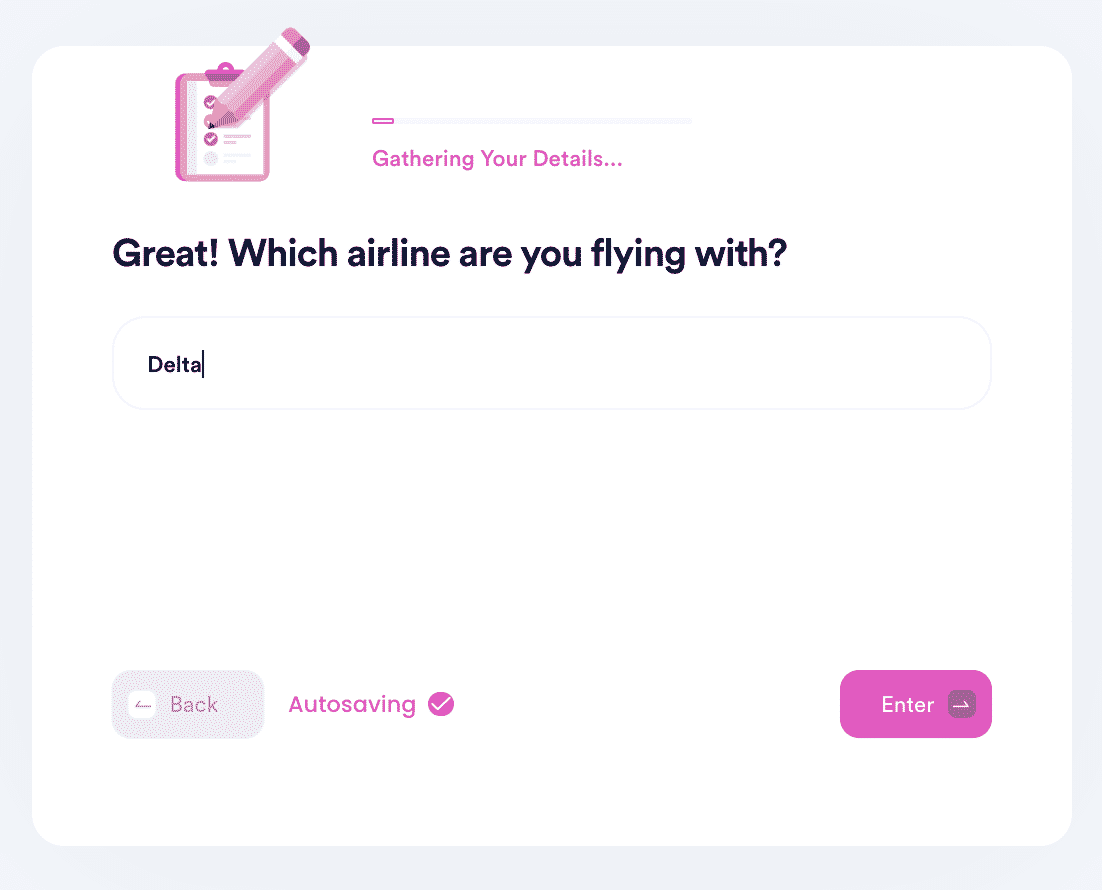 DoNotPay Works for Access to All Airport Lounges
DoNotPay doesn't just help with gaining access to Visa airport lounges, because other types of credit cards also offer this perk. No matter what type of credit card you have, let DoNotPay help figure out your benefits—with the click of a button.
What Else Can DoNotPay Do?
Gaining access to Visa airport lounges is only one of the many benefits of using DoNotPay.
Here's what else the service can do: