Does Premium Economy Get Lounge Access with Cathay Pacific? 
It does not matter if you are traveling for business or pleasure, most people do not relish the idea of sitting in a crowded airport lobby with dozens, or even hundreds, of other tired travelers. It would be so much nicer and more pleasant if you could relax a little in a quiet lounge. However, you cannot just walk into an airport lounge and start enjoying the amenities. Airport lounges are typically reserved for passengers who fly in higher tier classes, fly as frequent fliers, or utilize specific credit cards or rewards programs.  If you are preparing for your next flight and are wondering if premium economy gets lounge access with Cathay Pacific, DoNotPay can help you find the answers you need.
What Comes with Lounge Access?
Depending on the specific lounges and airport you are in, you may find a variety of different amenities in Cathay Pacific lounges, including:
various dining options
showers and shower suites
workstations
a champagne bar
day suites and cabanas
foot massage treatments
Who Can Use the Cathay Pacific Lounges?
Lounge access is available for various passengers, including:
First Class passengers
Business Class passengers
Selected members of The Marco Polo Club
Select oneworld partner program members
At first glance, it would appear that premium economy does not have lounge access. However, lounges are accessible for premium economy bookings in some circumstances. Lounge access is determined based on the highest tier of benefits that are applicable to you. For instance, if you are flying two different cabin classes during a single ticketed journey (e.g. the first leg of your flight is Business Class, but the connecting flight is Premium Economy), then Cathay Pacific will honor the highest class of travel--you will have Business Class lounge entitlement throughout the entire journey.
How to Get Lounge Access with Cathay Pacific On Your Own 
There are a few ways you can get lounge access during your Cathay Pacific flights if you have premium economy tickets.
Book Two Tiers of Tickets
You can book Premium Economy for part of your journey, and a Business Class or First Class ticket for part of your journey, and receive access to a lounge due to having an appropriate class ticket.
Join the Marco Polo Club
There are multiple ways to get different levels of Cathay Pacific lounge access as a Marco Polo Club Member.

Silver, Gold and Diamond members have certain lounge privileges, regardless of cabin class.

Lounge passes can be earned or purchased for self-use or for a travel companion.

Club members can use their Asia Miles to instantly redeem lounge access.

Oneworld Frequent Flyer Members
Depending on your membership tier, you can receive certain lounge privileges.
Get Invited
If you're traveling with a friend or family member who has lounge access and the ability to offer access to a travel companion as an automatic benefit or by purchasing a pass, you can receive access as their +1 when available.
Find Lounge Access Quickly with the help of DoNotPay
Does your premium economy get lounge access with Cathay Pacific? Let DoNotPay do the sleuthing for you! It can be time-consuming to find out what airport lounge options are available to you, and if you even qualify. Instead of continuing to search, let DoNotPay figure out your lounge options quickly and easily. To find out if you qualify for any lounge access privileges at Cathay Pacific with premium economy class, DoNotPay can help.
How to get lounge access using DoNotPay:
If you want to get lounge access but don't know where to start, DoNotPay has you covered in 3 easy steps:
1. Tell us which airport you're flying out of or into.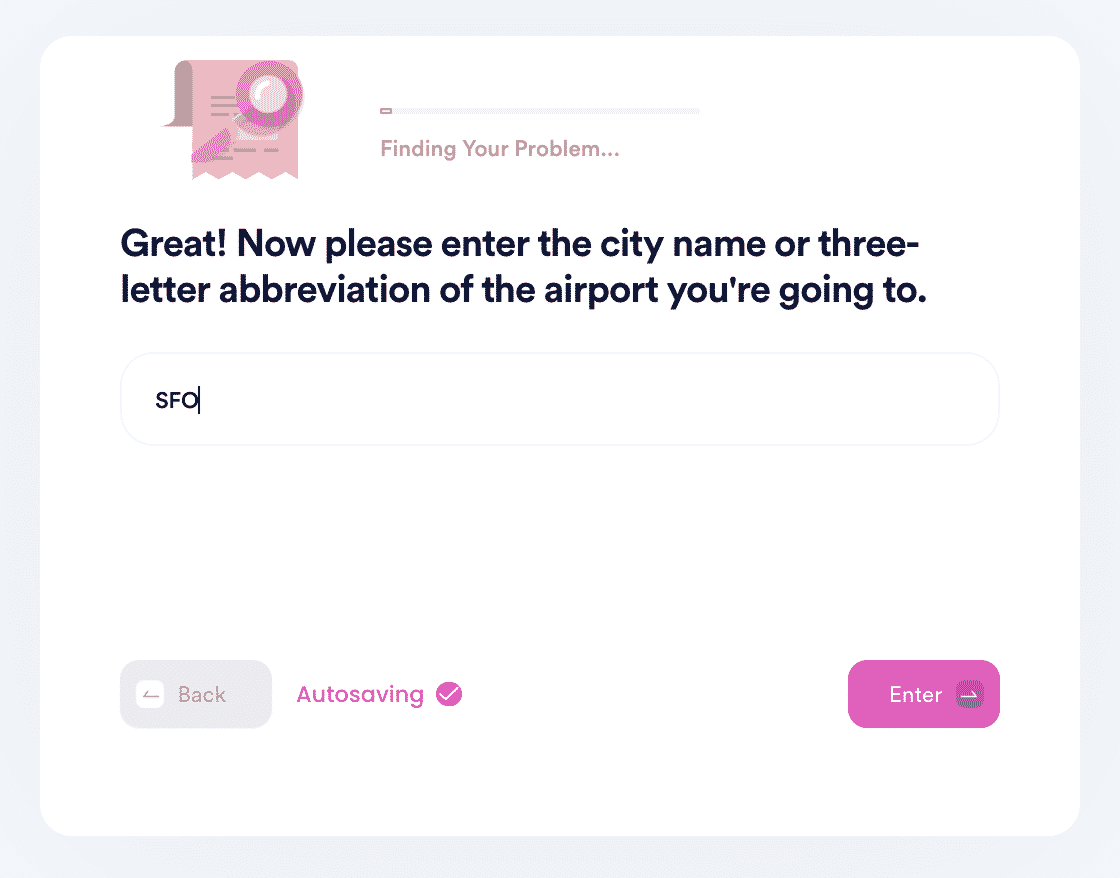 2. Select whether you have any of the special travel rewards or airline credit cards, or are flying in a premium fare class.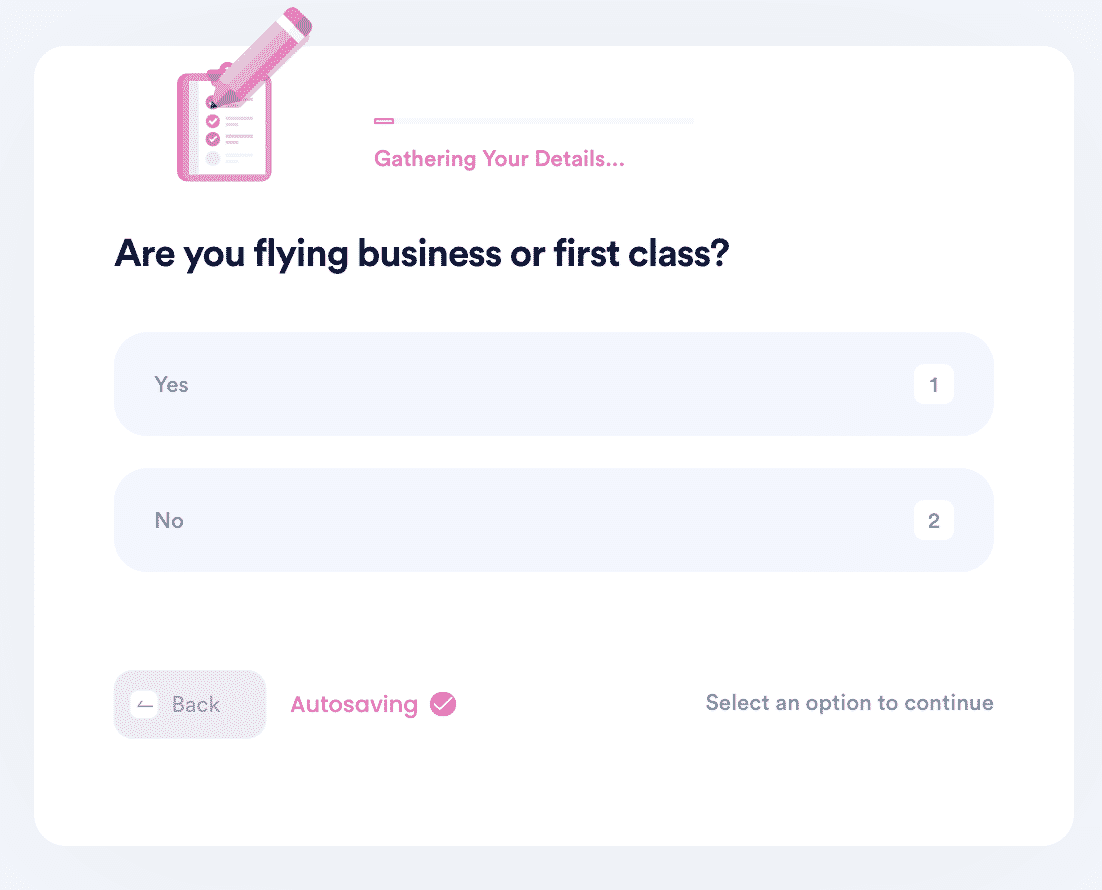 3. Enter which airline you're flying with.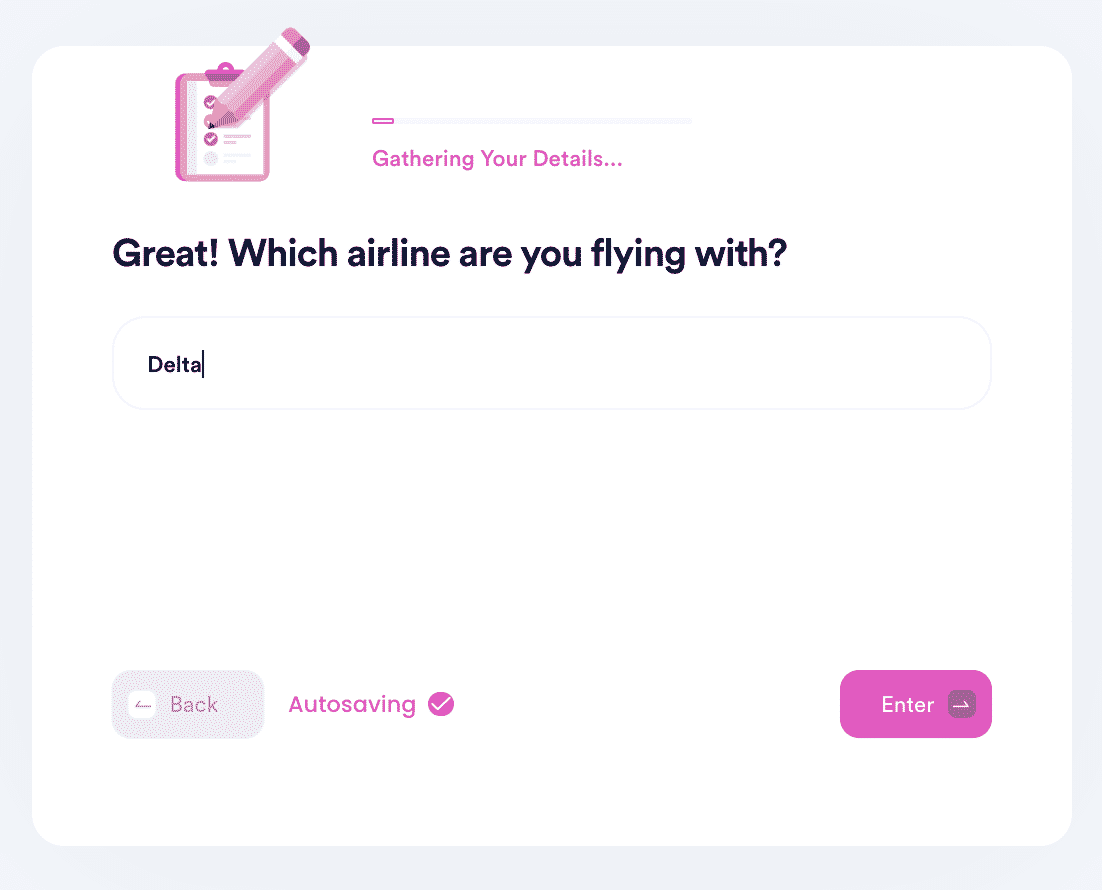 Do You Have More Airport Lounge Questions?
DoNotPay is prepared to help you with much more than Cathay Pacific lounge access. We can help you find lounge privileges with other airlines, or answer questions about:
You simply give us the required information, and we will help you find a lounge where you can relax before your next flight!
Our service is fast, easy and successful!
What Else Can DoNotPay Do For You?
DoNotPay can do more than just find airport lounge access. We can help you with a variety of other questions and concerns. If you have other issues, we have the knowledge and experience to help.
No matter what your problem or issue, DoNotPay is here to resolve issues!