How to Reset a Forgotten Ubuntu Password
Ubuntu is one of the leading Linux-based operating systems in the tech world. Chances are, if you're not working with Windows (or Apple), then you've got an Ubuntu or Debian system. Many small business and personal servers are run on Ubuntu by default. For example, DigitalOcean's one-click WordPress installation is built on an Ubuntu server. Passwords are essential for managing accounts and authorized actions. However, if you forget a critical admin or user password, you're in for a hard time.
If you are a server admin and forgot your Ubuntu password, you'll need to reset it manually. If you are a user with a hosted Ubuntu account and forgot your password, DoNotPay can help you work with your server provider to get your password reset.
How to Reset Your Ubuntu Admin Password
There are two types of user accounts in an Ubuntu server: Admin and User. Admins have sudo (Root command) powers to make, reset, and reassign passwords for users, themselves, and other admins. But if you forgot your Ubuntu admin password, only root can reset it for you. If you also forgot your root password or don't have root access, you'll need a work-around to get your password back.
You'll need to reboot into root to reset your Ubuntu admin password.
Reboot the Computer
Start by rebooting the computer. This is easy with a physical server beside you and may take some doing with a remote server. Most cloud servers offer a power cycle option on the dashboard, even if you can't use your admin reboot command.
Go Through GRUB to the Boot Menu
As the Ubuntu server is booting, tap the 'ESC' key (or the indicated key in your boot UI) to enter the GRUB Boot Loader menu.
Select "Recovery Mode"
In the GRUB menu, you will see several Boot options labeled as Ubuntu, your version number, and kernel. The first is your default boot option. Directly under that should be an option labeled "Recovery Mode." Navigate the highlight to this row using your arrow keys and select.
Select "Drop Into Root Shell Prompt"
After selecting Recovery Mode, you will be given additional recovery boot options. From them, choose "Drop into Root Shell Prompt." This is essential but should never be done carelessly. Most admins operate outside of Root for safety reasons.
Reset Your Admin User Password with BASH
Allow the computer to boot (probably very quickly) into the root shell. Now you have a full working server and temporary root access. Use the command line to reset the password for your specific Admin user.
passwd
This will allow you to set a new password the next time you try to enter your admin account.
How to Get Your Admin to Reset Your Ubuntu User Password
Contact Your Server Admin
Request a Password Reset
Wait for Confirmation
Set a New Password at Next Login
If you are not an admin user and forgot your Ubuntu account password, you will need to get in touch with an admin for your server. Standard user accounts can change their own password after logging in but cannot reset passwords or reboot the server to enter Root.
If you have a hosted server, reach out to the customer services of that host provider so they will reset your user account password for you. If you have an onboard server admin, you'll need to ask them to reset your password before you can reaccess your Ubuntu server account.
Reset Your Ubuntu User Password with the Help of DoNotPay
Access to your Ubuntu account can be critical to business management today. Small and solo businesses, especially, are susceptible to setbacks due to Ubuntu account lockouts. When you can't reach your admin, or they won't answer your password reset requests, DoNotPay can help.
We'll get in touch with your server provider admin on your behalf and get them to reset your user account password. This way, you can set a new password the next time you log in. We know that server providers can be hard to contact, and not all admins are actively monitoring the needs of individual users - even their clients. Let us cut through the red tape to make sure you get your forgotten Ubuntu password reset.
DoNotPay lets you recover your password in 6 simple steps:
1. Go to the Recover Passwords product on DoNotPay and select the type of account you are trying to recover, such as email, streaming service, social media, gaming, eCommerce, and more.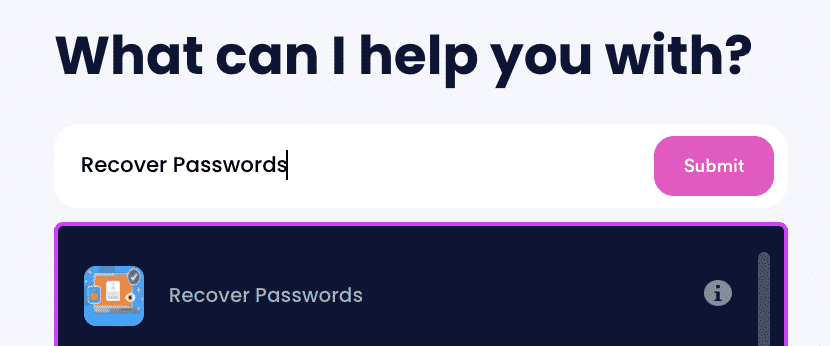 2. Tell us more about your account, including usernames and associated emails and phone numbers.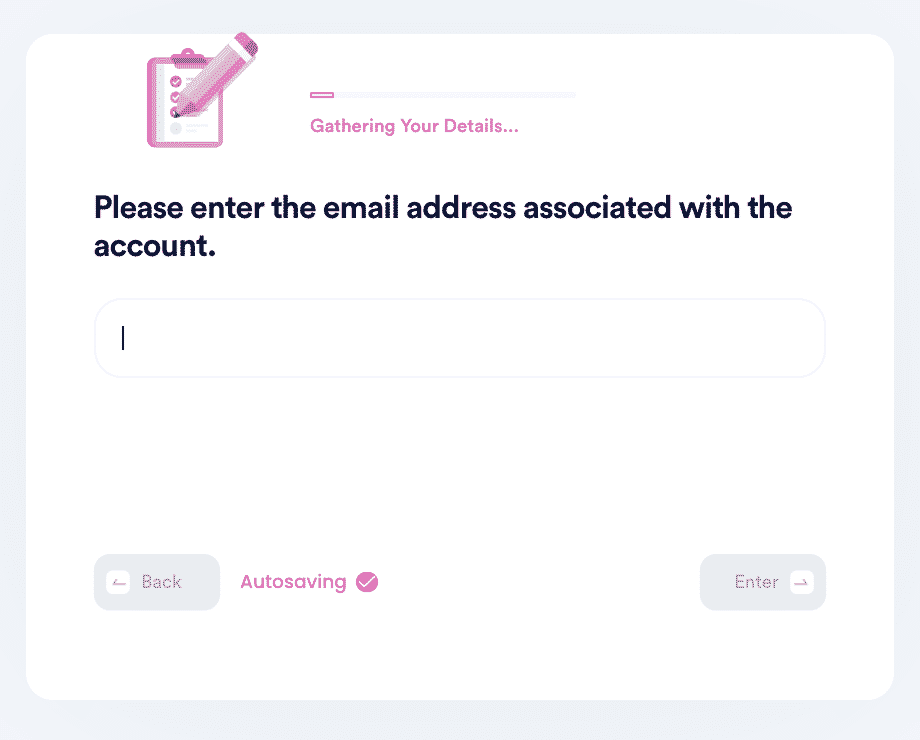 3. Help us verify your account ownership by entering the date you first created the account, when you last logged in, and any payment methods saved under the account.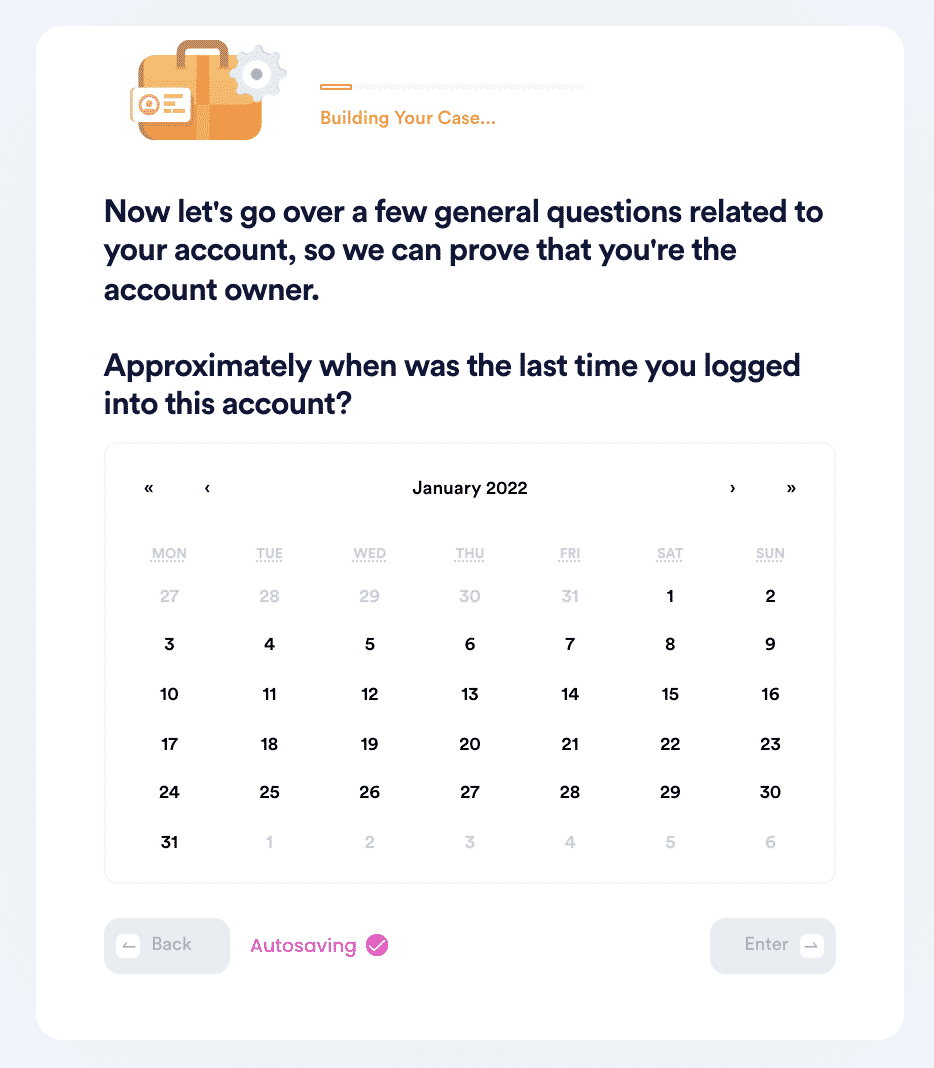 4. Upload photographic evidence if you have any that can help prove your account ownership.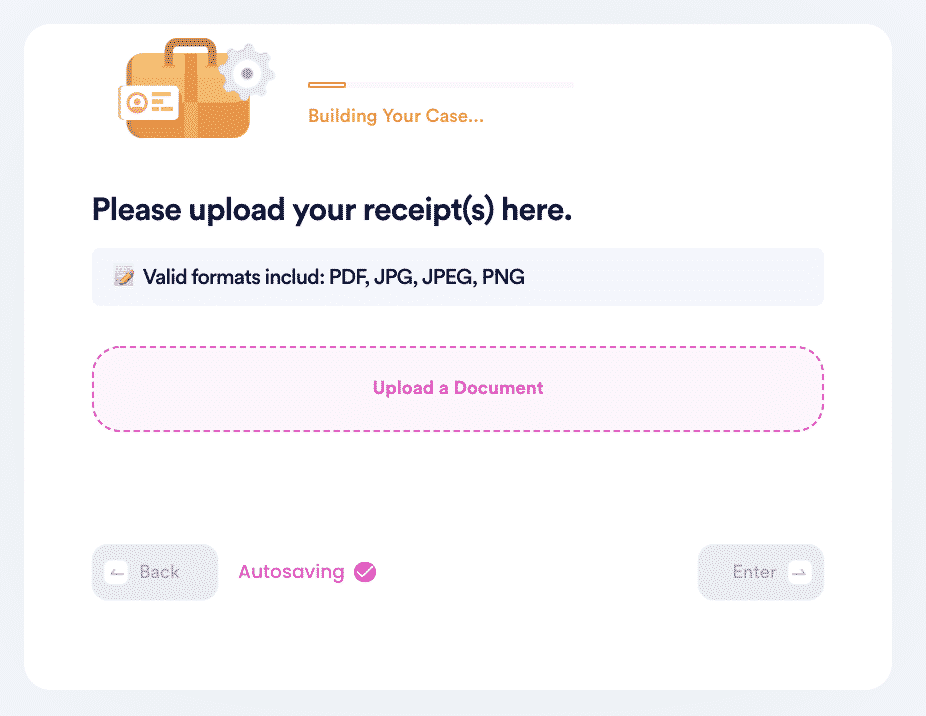 5. Enter any last known or previously used passwords to help verify your identity.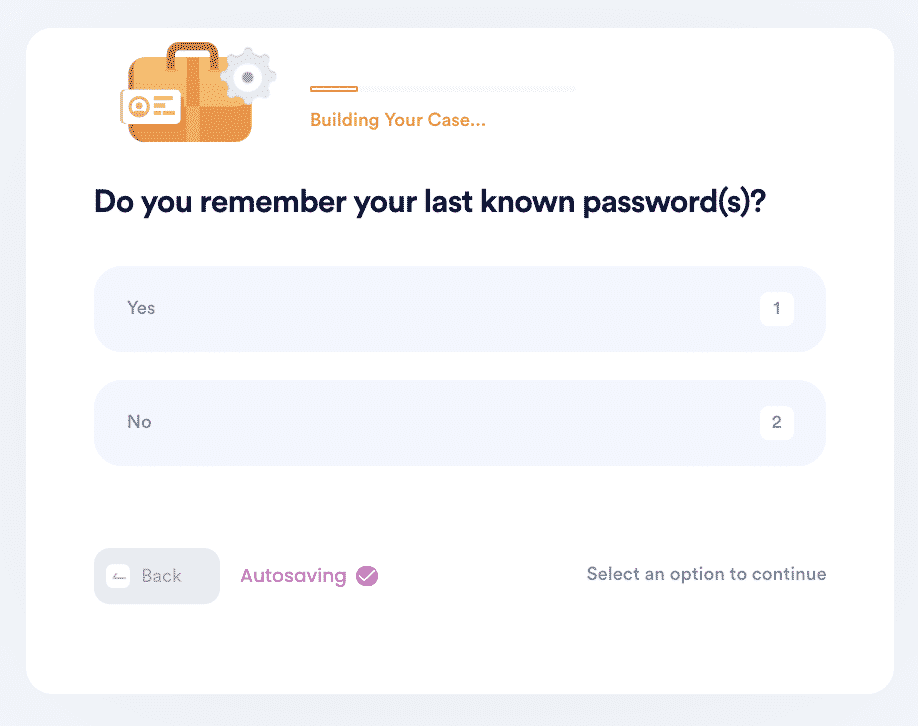 6. Enter your contact information and submit the task!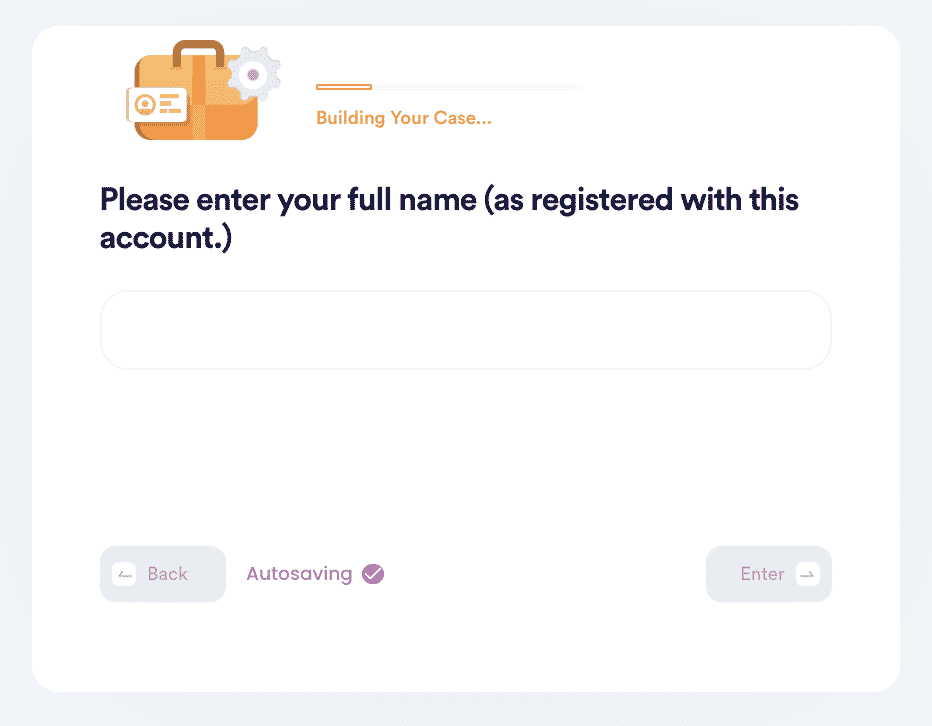 DoNotPay Helps You Reset All Your Forgotten Passwords with the Click of a Button
DoNotPay can help you restore and reset your passwords for any company or service. Here are a few other essential accounts we can help you get back if you have forgotten your password.
What Else Can DoNotPay Do?
DoNotPay can do all sorts of things to make your life easier and streamline your tasks. Check out the many services we offer.
Conclusion
Resetting an Ubuntu password is easy if you're an admin but requires admin assistance if you are a user on the server. Let us know if you cannot log into your Ubuntu server due to a forgotten password, and DoNotPay will contact your server provider or admin on your behalf.