How To Recover Your Forgotten Twitch Password With Ease
Forgot your Twitch password? With all the online accounts we have to keep track of these days, it's very common to forget usernames or passwords from time to time. Especially because many of the devices we use to log in to our accounts automatically save our login information, it is often unnecessary to keep username and password information stored in our heads. If you are a Twitch user and have , this guide can walk you through the steps of getting back into your account.
Whether you are logging in from a new device, recently changed your password, or simply haven't logged into your account in a long time, forgetting your password is nothing you need to worry about. Your information is still protected, and there are steps you can take to get back into your account. With the help of DoNotPay, we'll quickly get you back into your Twitch account without the hassle of trying to recover or reset your password through Twitch.
What Is Twitch?
Twitch is a widely used streaming service offering live videos of users playing popular video games, streaming music, and often just chatting and hanging out with other users. Twitch also shows live sports and newscasts. Twitch is known for its interactive community of users watching videos that interest them while being able to chat with other viewers simultaneously.
Twitch officially launched to the public in 2011. Since then, it has grown steadily in popularity. It can be accessed on desktops and laptop computers, from your smartphone, and on a number of gaming consoles.
How To Reset Your Twitch Password On Your Own
If you've navigated to the Twitch website and discovered that you can no longer access your account, you may be wondering what the next steps are. To recover your Twitch password on your own, you can follow these steps:
Go to twitch.tv
Click Log In at the top right corner of the page
Select Trouble logging in
Enter the email address or phone number associated with the account
Enter your username or select Don't know my username
After following these steps, Twitch will send you an email with a link to change your password. There are many steps to recover your forgotten Twitch password and the process can be somewhat tedious. DoNotPay can help you easily recover or reset your lost passwords without following multiple steps and navigating to several different apps or websites to do so.
What If I Can't Change My Twitch Password?
There are a few reasons why you may not be able to recover or reset your forgotten password. This may be because:
You can't remember the email address or phone number associated with your Twitch account.
You may be entering the wrong email address or phone number from the password reset page.
You may no longer have access to the email address you used to set up your Twitch account.
You may be locked out of your account after too many incorrect password attempts.
If for any reason you can't access the Twitch password recovery page, or if the steps outlined are confusing or frustrating, you may not be able to recover or reset your password on your own. Fortunately, DoNotPay has the ability to successfully locate your login information and get you back to enjoying the Twitch content you signed up for.
Reset Your Twitch Password With The Help Of DoNotPay
If you have forgotten your password and you can't reset it on your own, or if you would rather enlist the help of DoNotPay to do it on your behalf, you can be well on your way to getting back into your account after following these simple steps:
1. Go to the Recover Passwords product on DoNotPay and select the type of account you are trying to recover, such as email, streaming service, social media, gaming, eCommerce, and more.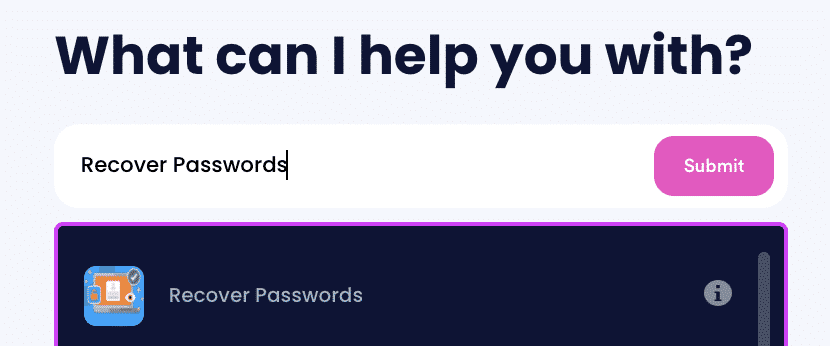 2. Tell us more about your account, including usernames and associated emails and phone numbers.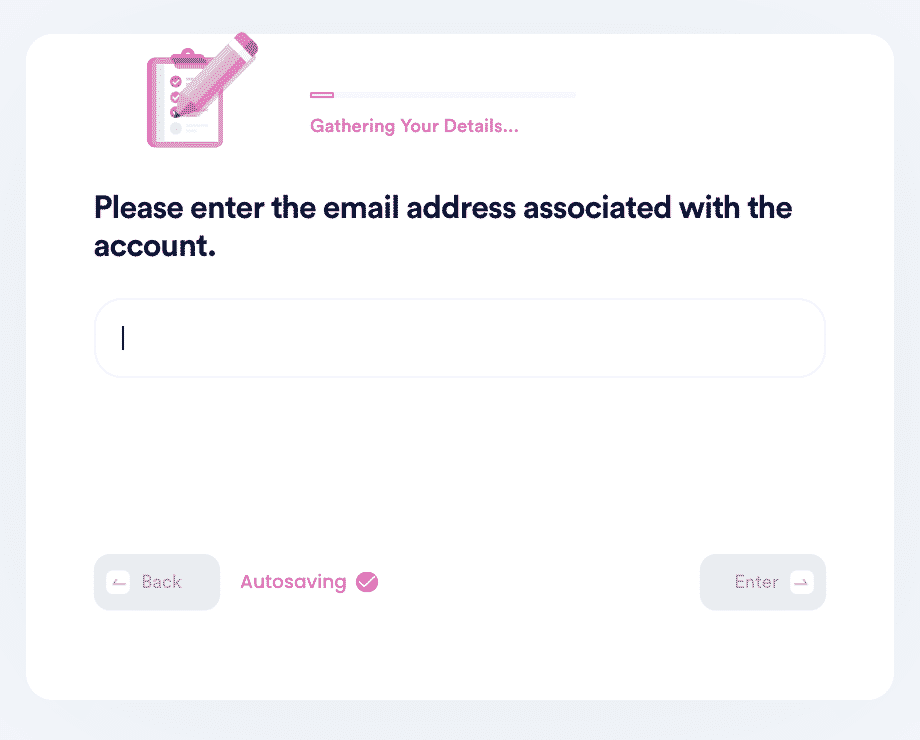 3. Help us verify your account ownership by entering the date you first created the account, when you last logged in, and any payment methods saved under the account.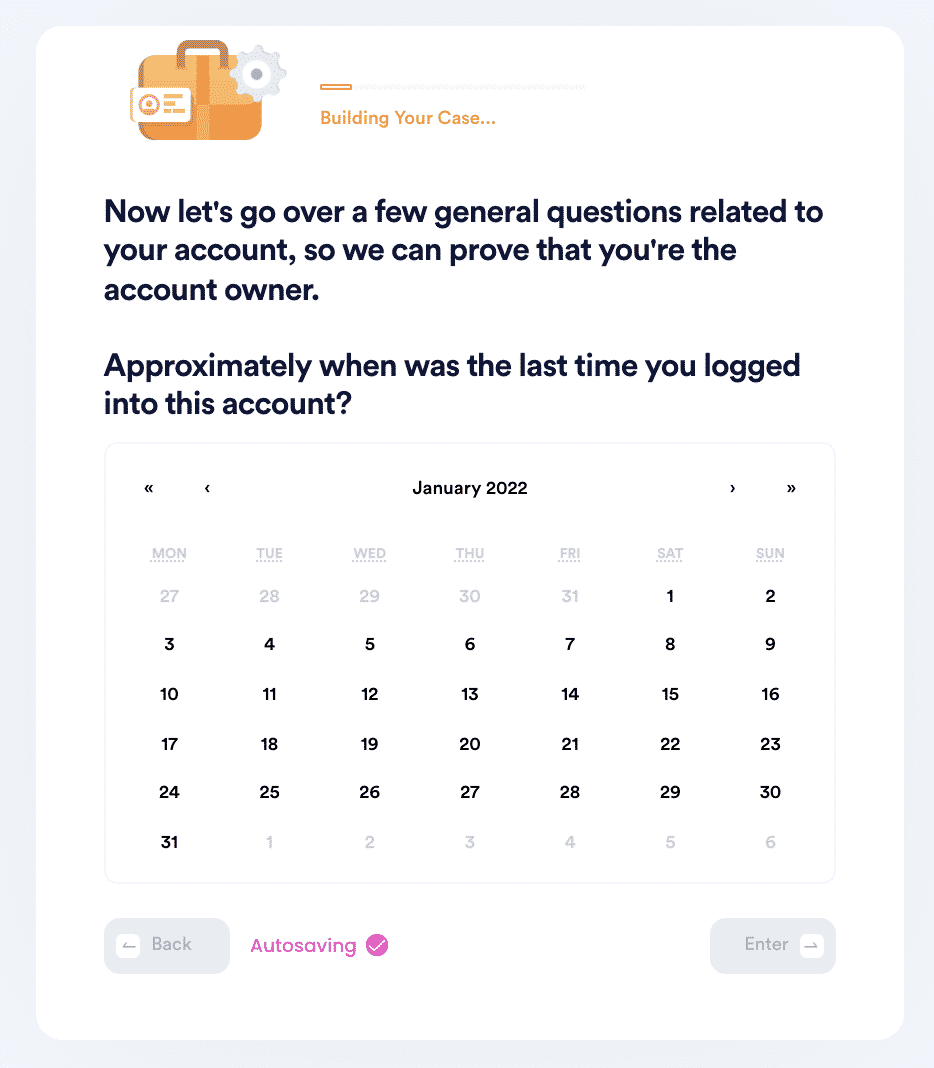 4. Upload photographic evidence if you have any that can help prove your account ownership.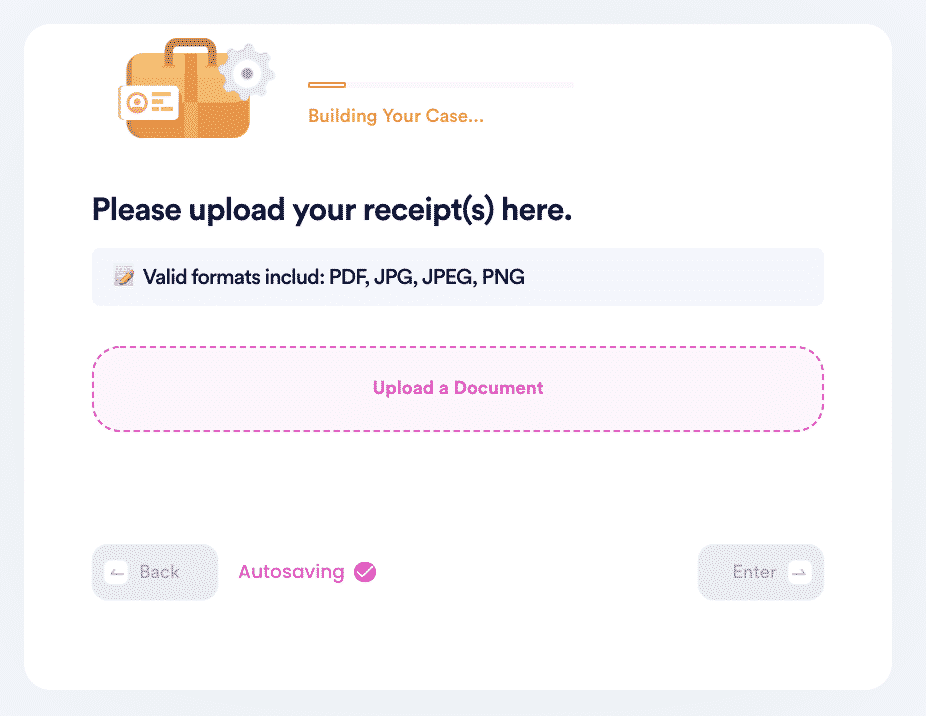 5. Enter any last known or previously used passwords to help verify your identity.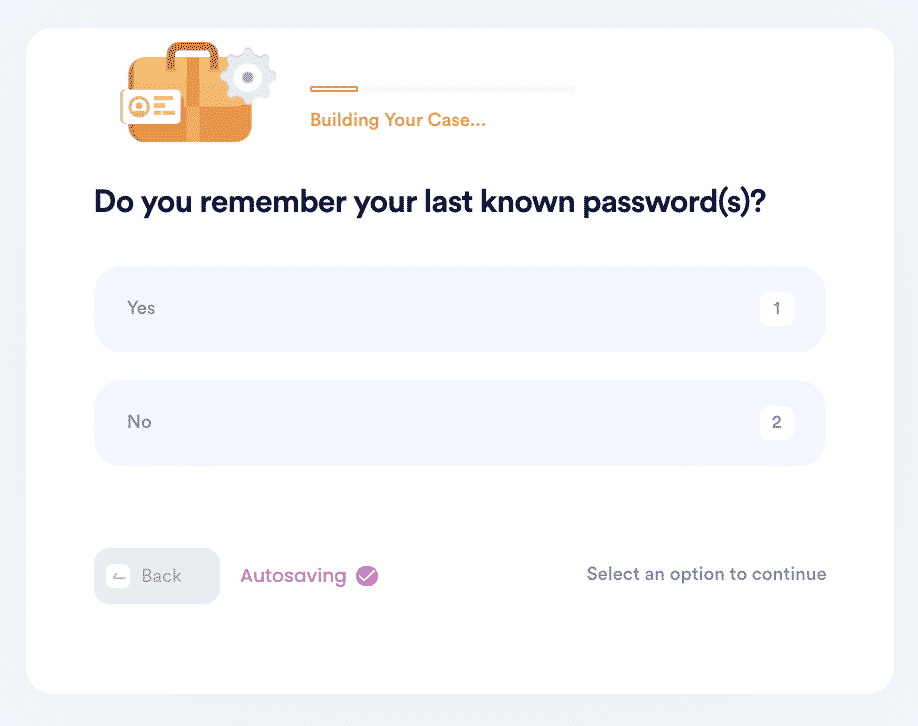 6. Enter your contact information and submit the task!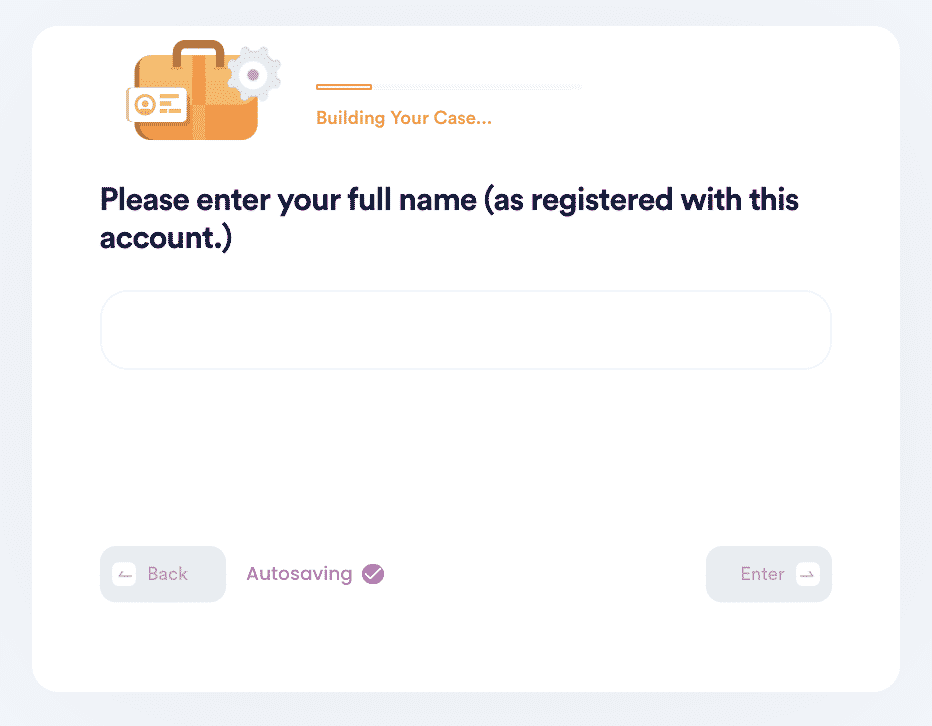 DoNotPay can help you reset all your forgotten passwords. Our reliable Recover Passwords product is safe, easy to use, and you can rest assured knowing we'll get the work done for you! Whether you're trying to access an old account to close it out, or if you have simply forgotten your password for a regularly used service, DoNotPay can do the work of getting you back into your accounts.
What Else Can DoNotPay Do?
DoNotPay can help you recover other lost passwords, not just for your . Click on any of the links below for instructions!
Recovering forgotten passwords is just one of the amazing services DoNotPay has to offer. In addition to password and username recovery, DoNotPay can help you:
Sign up for DoNotPay today to learn more about our game-changing services!