Forgot Your TurboTax Password? Step-by-Step Instructions for Resetting It!
Dealing with taxes isn't exactly number one on your list of favorite activities. Still, it's that time of year, so you set aside time out of your busy schedule, gather all of your documents and information, and settle in to put this behind you. Instead, after several attempts, you realize you aren't able to access your TurboTax account because you've forgotten your password. Now what?
Unfortunately, a forgotten password is not an acceptable excuse for the IRS. However, there are a few options for recovering your TurboTax password, either on your own or with the . Whichever way you choose, DoNotPay has your step-by-step instructions to gain access to your TurboTax account.
How to DIY Your TurboTax Password Reset
Having to reset your password when you are ready to get down to tax business can be frustrating, but if you take a deep breath and set aside a few more minutes, the following steps should get you back on track soon.
From the TurboTax log-in screen, enter your phone number, email, or User ID.
Follow the instructions given, which are customized based on the info provided and the device.
Navigate to another browser window.
Access your email.
Locate an email from TurboTax containing a reset code.
Go back to the TurboTax page and enter the code.
Reset your password.
These steps should grant you access to your TurboTax account. If not, see below for additional options or skip down to learn how DoNotPay can help simplify the process.
If You Still Can't Reset Your TurboTax Password
If the above password reset steps were unsuccessful, there are a few more steps you can try if you still want to solve your password issue on your own.
Go to the TurboTax log-in screen.
Below the log-in information, click "Try something else."
TurboTax will ask several identifying questions to give you access to a password reset.
If you are still unsuccessful, click the Support tab at the top of the page for contact methods.
If you'd rather spend your time doing other things and let someone else deal with the hassle of a password reset, DoNotPay can help. DoNotPay takes care of the hassle, so you can get to your taxes quickly.
Reset Your TurboTax Password with DoNotPay's Help
When the process above gets too tedious or you opt to skip it altogether and go straight to the faster, easier option, DoNotPay is here to help.
DoNotPay lets you recover your password in 6 simple steps:
1. Go to the Recover Passwords product on DoNotPay and select the type of account you are trying to recover, such as email, streaming service, social media, gaming, eCommerce, and more.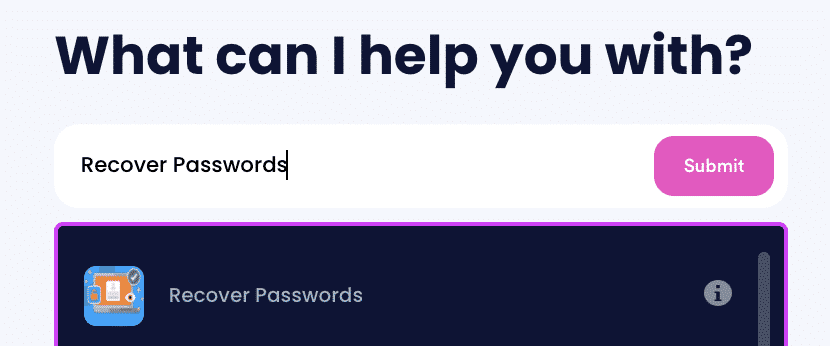 2. Tell us more about your account, including usernames and associated emails and phone numbers.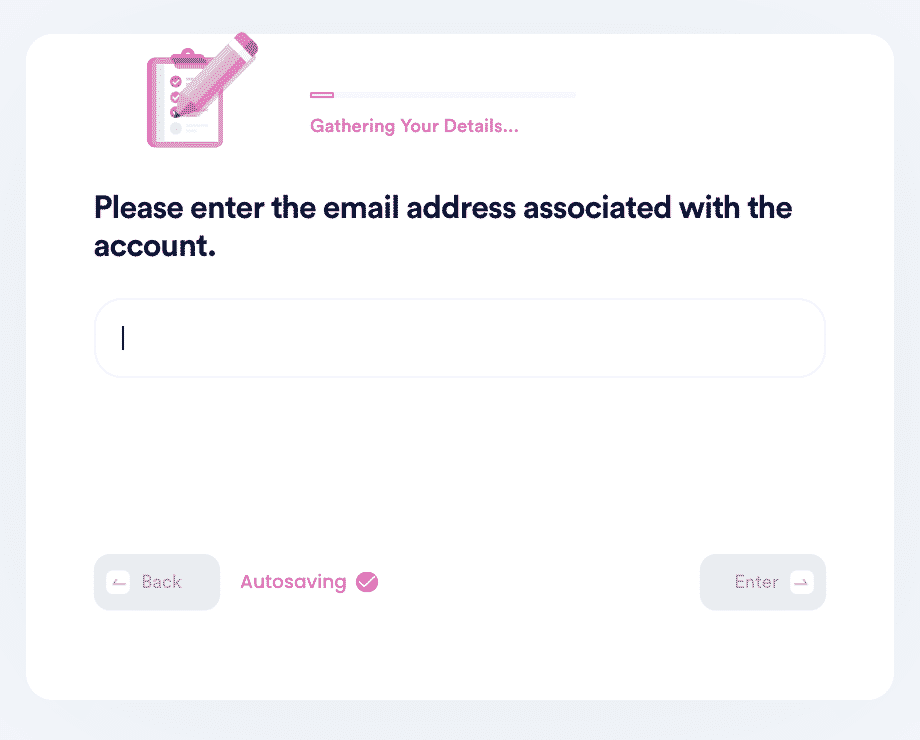 3. Help us verify your account ownership by entering the date you first created the account, when you last logged in, and any payment methods saved under the account.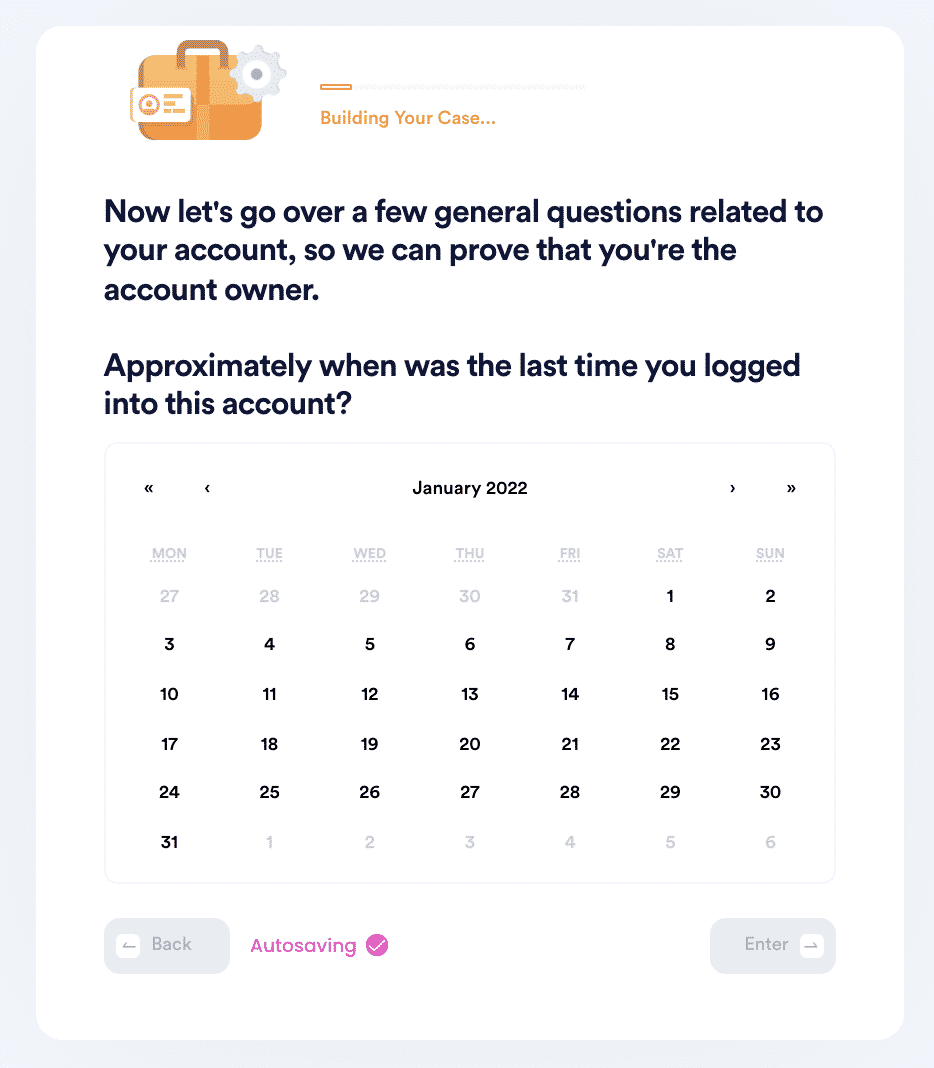 4. Upload photographic evidence if you have any that can help prove your account ownership.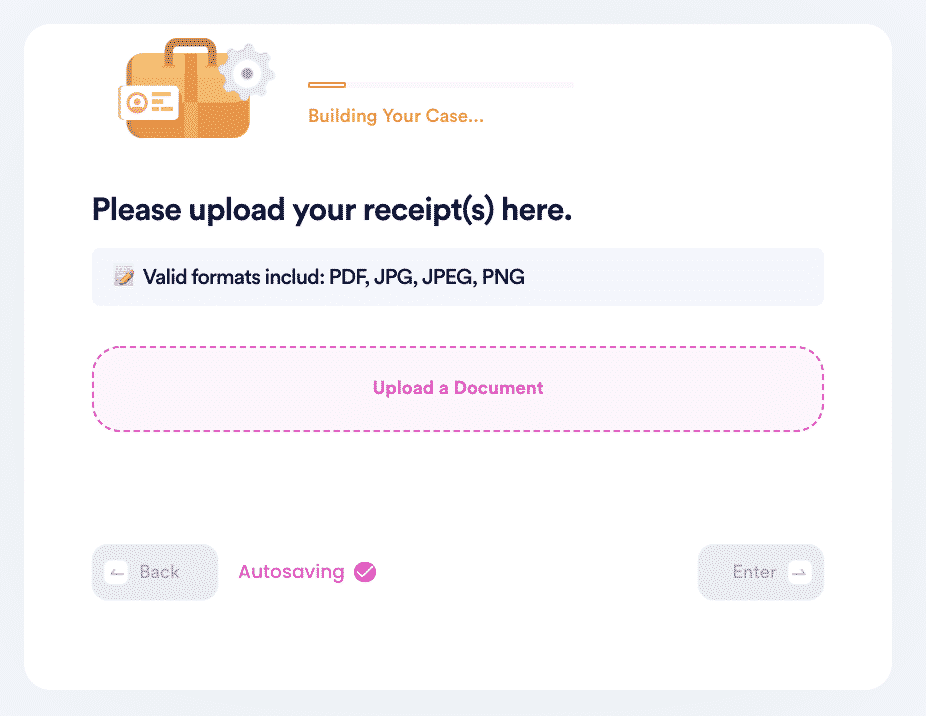 5. Enter any last known or previously used passwords to help verify your identity.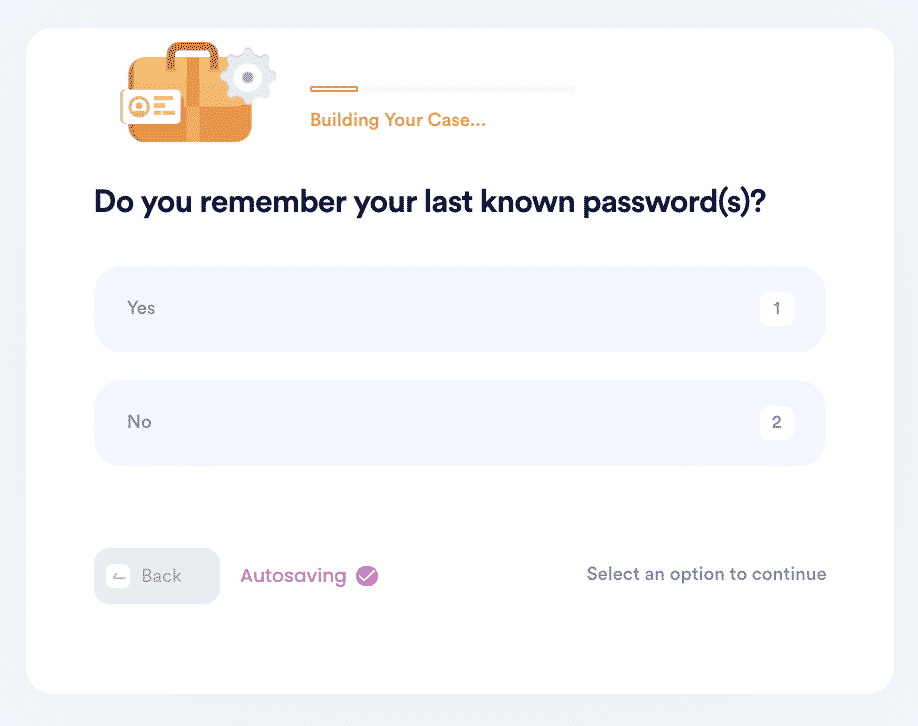 6. Enter your contact information and submit the task!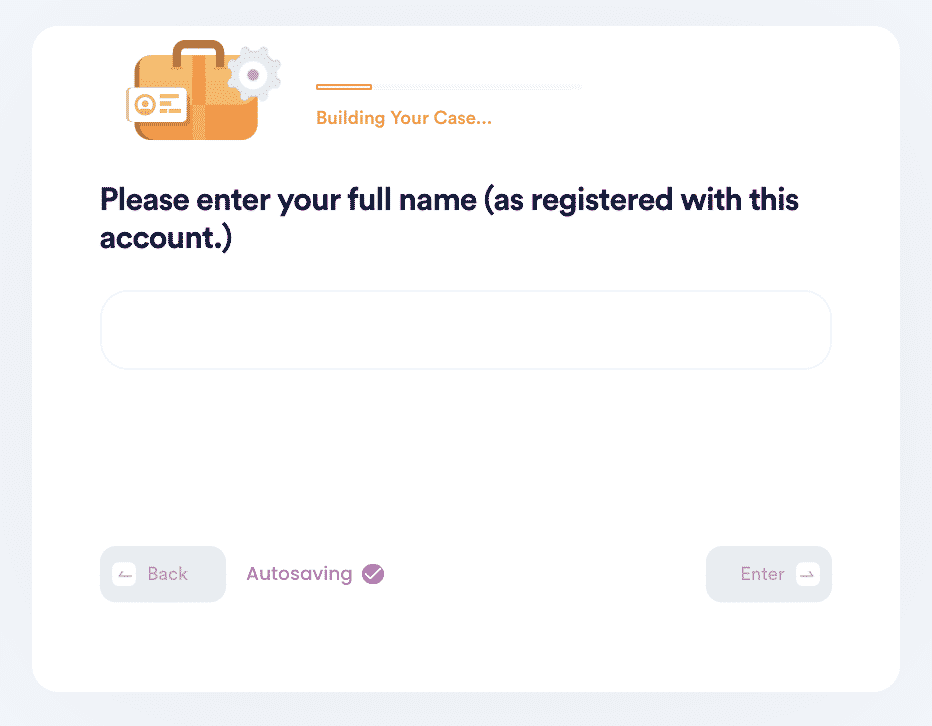 That's it! You're done.
Why Should You Reset Your TurboTax Password with DoNotPay?
Sure, you can take the time and effort to go through the steps we've outlined to attempt resetting your password yourself, but why? Life is too short to spend it on mundane tasks. DoNotPay makes the process:
Fast - Why waste time going from browser to browser or remembering obscure password clues?
Easy - Taxes are difficult enough. Your password reset shouldn't be.
Successful- We make the best case for you to obtain access to your TurboTax account.
The simple answer is because you can. , so why not use DoNotPay for your TurboTax password reset?
DoNotPay Can Help with Other Forgotten Passwords
Today's frustration may be for your TurboTax account, but DoNotPay can help with many other forgotten passwords. When tomorrow comes with another password headache, remember DoNotPay is here to make the process easier. Here are just a few of the many accounts DoNotPay can help you with.
How Else Can DoNotPay Help?
Life is full of tasks that require time, concentration, and patience. DoNotPay wants to make as many of those as easy as possible. Below is just a sampling of the many tasks that DoNotPay can make less stressful for you.
What could you accomplish with a little more time and a lot less aggravation in your day? DoNotPay puts time back in your hands by taking care of the tasks you'd rather not.