Snapchat: Forgot Password and Need Help Accessing Your Account? We Have You Covered
If you have accounts on websites and apps, you know how frustrating passwords can be. Every website and app has different specific requirements for your password, but you probably recognize many of the rules. Passwords must contain a certain number of characters. They need to have certain combinations of letters and numbers, and even symbols. You may have to change your password every 90 days, but you can't use a previous password or anything similar to your current password, your username, your email address, or anything you'll remember.
If you happen to put in the wrong password one too many times, you may be temporarily locked out of your account. Some companies will even permanently lock or freeze your account unless you go through a tedious process to confirm your ownership of your account. If you , DoNotPay can help.
Reset Your Snapchat Password Manually
You can change your Snapchat password at any time, and there are two ways you can reset a on your own. You must have access to the same email or phone number associated with your Snapchat account.
Reset Your Password by Email
Go to the Snapchat login screen
Click "forgot your password?"
Select to reset your password "via email"
Go to the email address associated with your account
Find and open the email from Snapchat and click the URL. If you cannot click the URL, copy and paste it into your browser.
Enter a new password. Make sure it meets Snapchat's requirements.
Reset Your Password by SMS
Go to the Snapchat login screen
Click "forgot your password?"
Select to reset your password "via SMS"
Find the verification code at the phone number associated with your account
Enter the verification code
Click "continue"
Enter a new password that meets Snapchat's requirements.
Login Verification
If you have login verification enabled, you will need the Verification Code or Recovery Code and password to login in.
Choosing a New Password
When choosing your new password, Snapchat says your new password needs:
8 characters in length
Not to contain your name, username, phone number, birthday, or other personal information
A mix of capital and lowercase letters, numbers, and/or symbols
What if You Can't Change Your Snapchat Password?
If you still can't change your Snapchat password, you may need to go through the Snapchat Support contact form. You will need to follow the prompts and choose the appropriate response for each step. If the automated response does not answer your questions, you can try a different answer. If you still can't find an answer, you can click "need help with something else?" At this point, you should fill out the form with your username, email, mobile number, and as much information as possible related to your account. Submit the form. This can be a time-consuming process as you wait for an official response, but DoNotPay has an alternative solution.
Reset your Snapchat Password Easily with DoNotPay
DoNotPay understands the frustration that accompanies forgotten passwords. You don't want to accidentally get locked out of your account and extend the process or wait for customer support. Simply provide us with your account information, verify your identity and submit.
DoNotPay lets you recover your password in 6 simple steps:
1. Go to the Recover Passwords product on DoNotPay and select the type of account you are trying to recover, such as email, streaming service, social media, gaming, eCommerce, and more.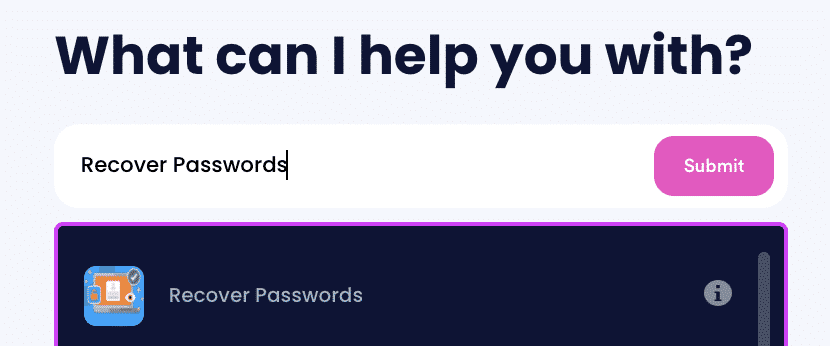 2. Tell us more about your account, including usernames and associated emails and phone numbers.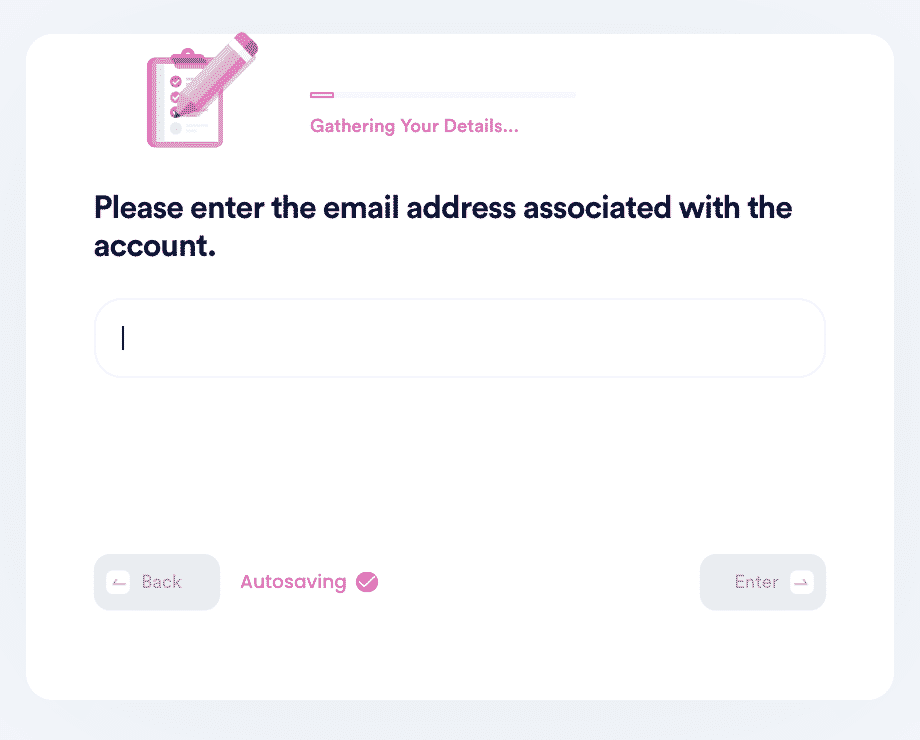 3. Help us verify your account ownership by entering the date you first created the account, when you last logged in, and any payment methods saved under the account.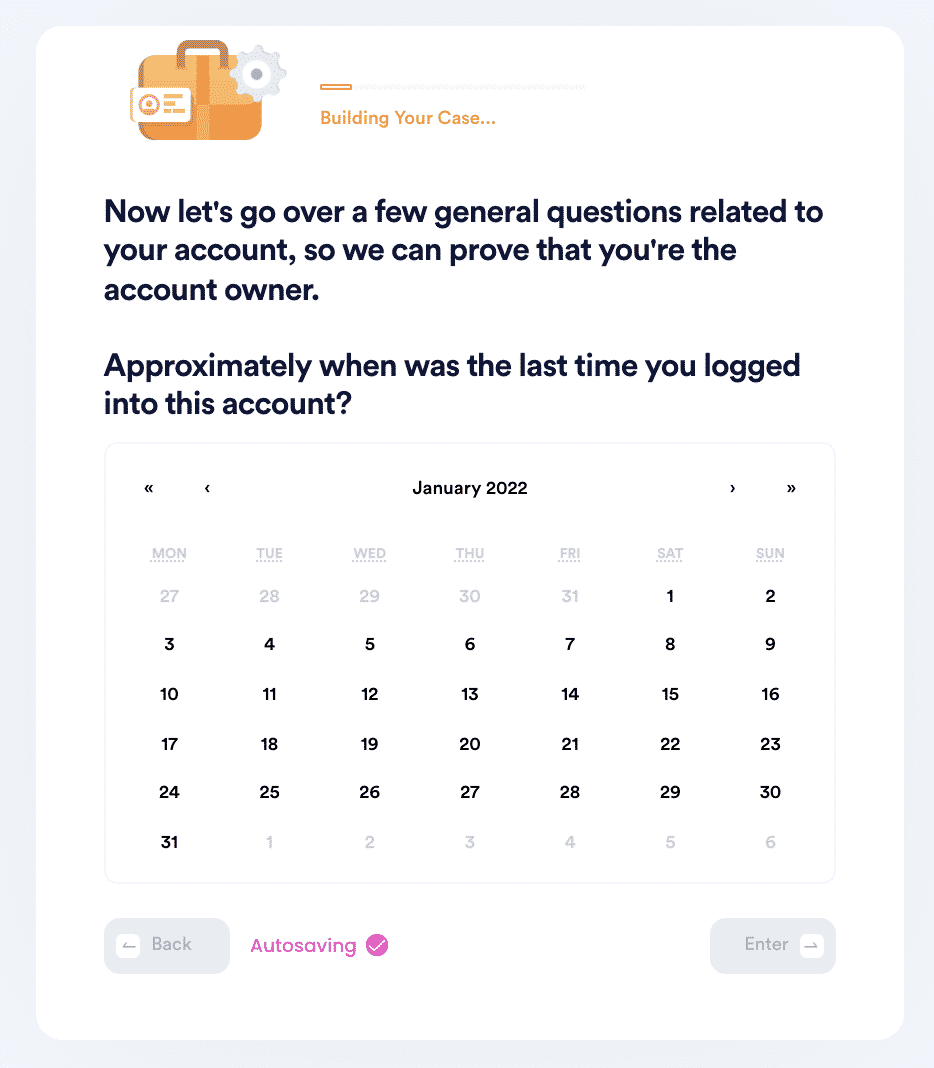 4. Upload photographic evidence if you have any that can help prove your account ownership.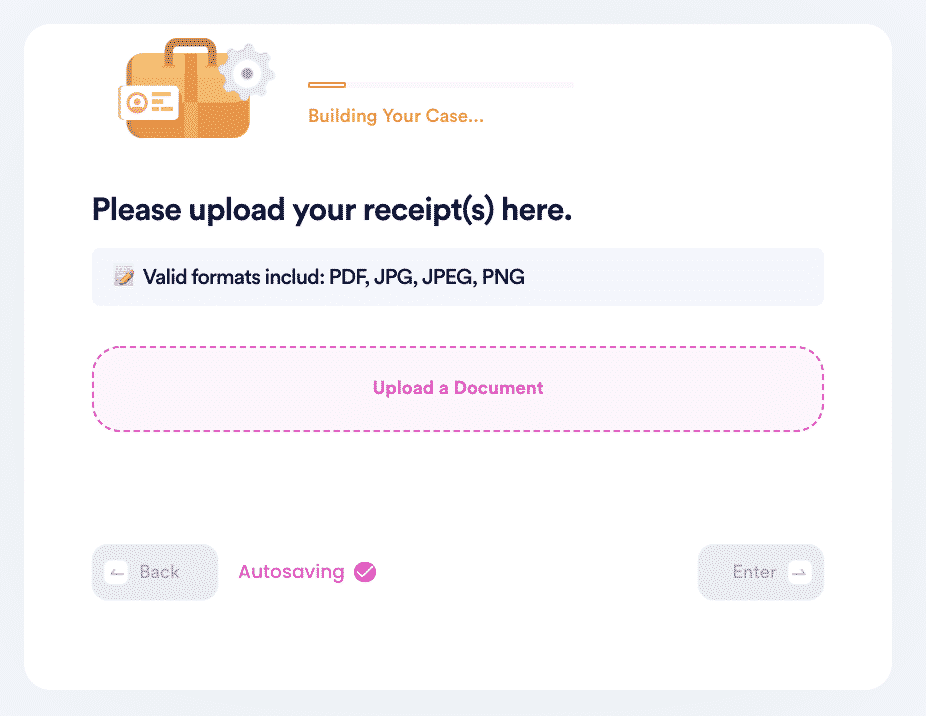 5. Enter any last known or previously used passwords to help verify your identity.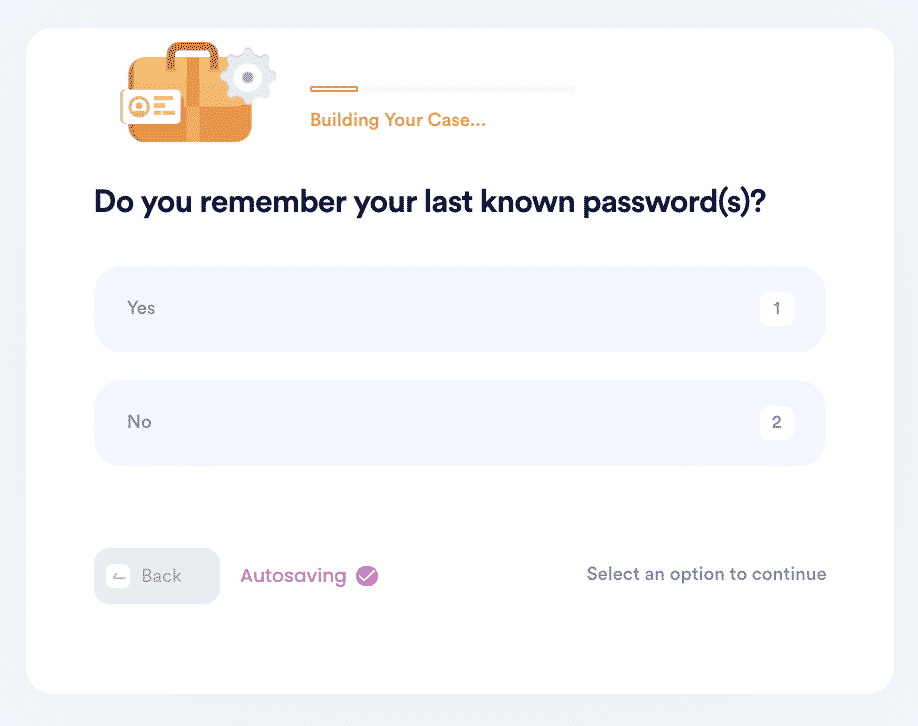 6. Enter your contact information and submit the task!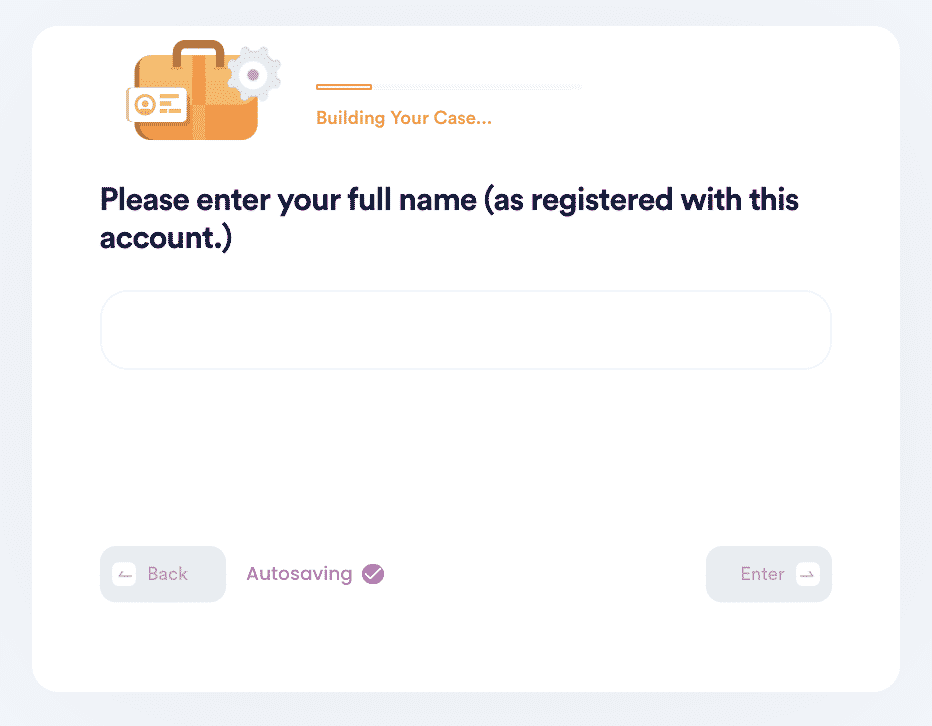 Why Should You Reset Snapchat Password with DoNotPay?
Resetting passwords can be time-consuming and tedious. Skip the frustration, and let DoNotPay take care of it quickly. DoNotPay is:
Fast - You don't have to waste precious time trying to remember old passwords, hopping between phone apps, or contacting customer support.
Easy - You give us the information, we do the work.
Successful - We will make the best case to access your account and get you back on Snapchat quickly
Let DoNotPay Help You Recover Other Forgotten Passwords Quickly
Have you forgotten other passwords or given up hope of ever getting into one of your accounts? DoNotPay can help you recover forgotten passwords from all types of accounts, whether it's email, social media, or something else.
. . . and more!
What else can DoNotPay do?
Helping you recover your forgotten passwords is just one of many things DoNotPay can do for you today. If you have other problems, concerns or issues, let DoNotPay assist. We can help you with things like:
Standardized Legal Documents

Reducing Property Taxes
No matter what the problem, DoNotPay has the experience to help.