Does Singapore Premium Economy Include Lounge Access?
A Premium Economy ticket buys you a larger seat, more legroom, and upgraded amenities in flight, but it doesn't buy you access to . Don't despair that you'll have to spend your pre-flight and layover time in the main concourse. DoNotPay will share tips on how to gain . It may be as simple as having a particular credit card.
What Do I Get with Singapore Airlines Lounge Access?
Every airline has different amenities in airport lounges, and the bigger the airport, the swankier the amenities. 
The typical international lounge features complimentary food and beverages (including alcohol), comfy seating, faster WiFi, showers and napping cubicles, and play areas for the kids. Best of all, you're away from the constant hubbub that's part of the public concourse.
Some cards automatically give you access to airport lounges, but Singapore Air does not participate in those programs.
In short, lounge access is a relaxing escape from the cattle car aspect of travel. Singapore Air lounges go a step further with concierge-level service in these areas. 
| | |
| --- | --- |
| Porter services | Meet you at the departure area, take your luggage, and escort you to First Class check-in |
| Passenger Relations Officer | Manages your check-in while you relax in the lounge |
| Private entrance | If you need to go through Customs or Immigration, you'll use a private entrance and then proceed back to the lounge or directly to First Class boarding |
Some  even have nursing and baby care rooms.
Getting access to these lounges isn't easy and it's not inexpensive, but the services they provide make it worth it when you're traveling in Asia or the South Pacific. 
Remember to Get Singapore Lounge Access before Your Flight
Although your Premium Economy ticket won't get you into the airport lounges, there are other ways to gain entrance. Some airports offer lounge access to travelers with a Singapore Premium Economy ticket, but those are special promotions that may not be valid when you travel. 
Keep in mind that at the Premium Economy level, it takes some advance planning on your part. Here's how you can gain lounge access:
1 Join KrisFlyer
Join the Singapore frequent flyer program, KrisFlyer, when you book your ticket.  You have to reach Elite Gold status to access lounges with this program. If you're on a codeshare flight, the affiliated airline may let you in with KrisFlyer. Elite Gold status costs 50,000 air miles.
2. Get an affiliate credit card
If you're flying a codeshare flight, look into lounge access for the other airlines. Singapore Air has some of the highest standards in travel for lounge access, but if you're a member of the other airline's award program, you can access those lounges.
3. Transfer air miles to KrisFlyer
You can transfer awards points from other credit cards to your KrisFlyer account. Here are some options and the points transfers.
DoNotPay searches for other cards that may give you lounge access.
4. Be a Star Alliance Elite Member
If you fly United, ANA, Air China, or Air India a lot, you're probably a Star Alliance Elite member. You may be able to get into Singapore Air lounges with that membership. 
DoNotPay Paves the Way for Singapore Premium Economy Lounge Access
Here's the biggest challenge for most travelers: It takes some time and effort to figure out how to get access to the Singapore Air lounges with a Premium Economy ticket.
When you're planning your trip, the last thing you have time for is figuring out which credit card gives you the most air miles with KrisFlyer. And who wants to stand in line at the customer service desk at the airport trying to get into the nice lounge?
How to Get Lounge Access Using DoNotPay:
If you want to get lounge access but don't know where to start, DoNotPay has you covered in 3 easy steps:
1. Tell us which airport you're flying out of or into.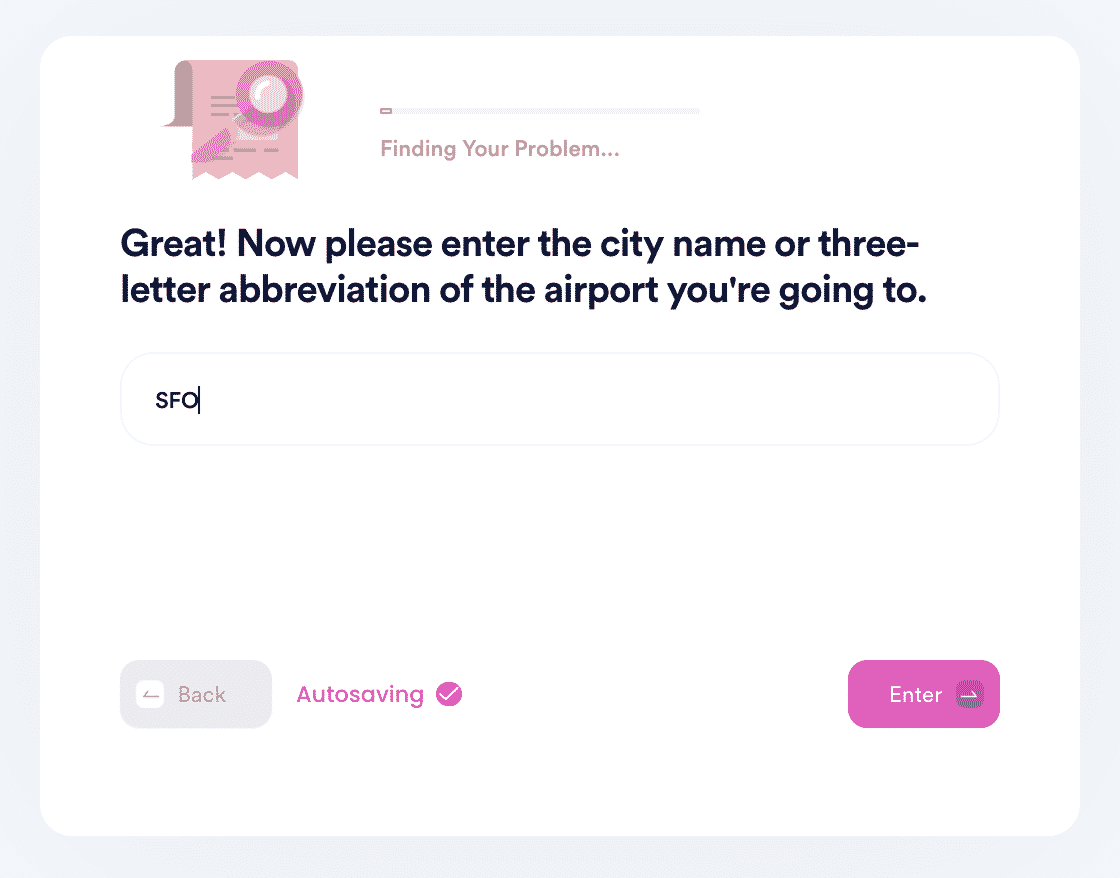 2. Select whether you have any of the special travel rewards or airline credit cards, or are flying in a premium fare class.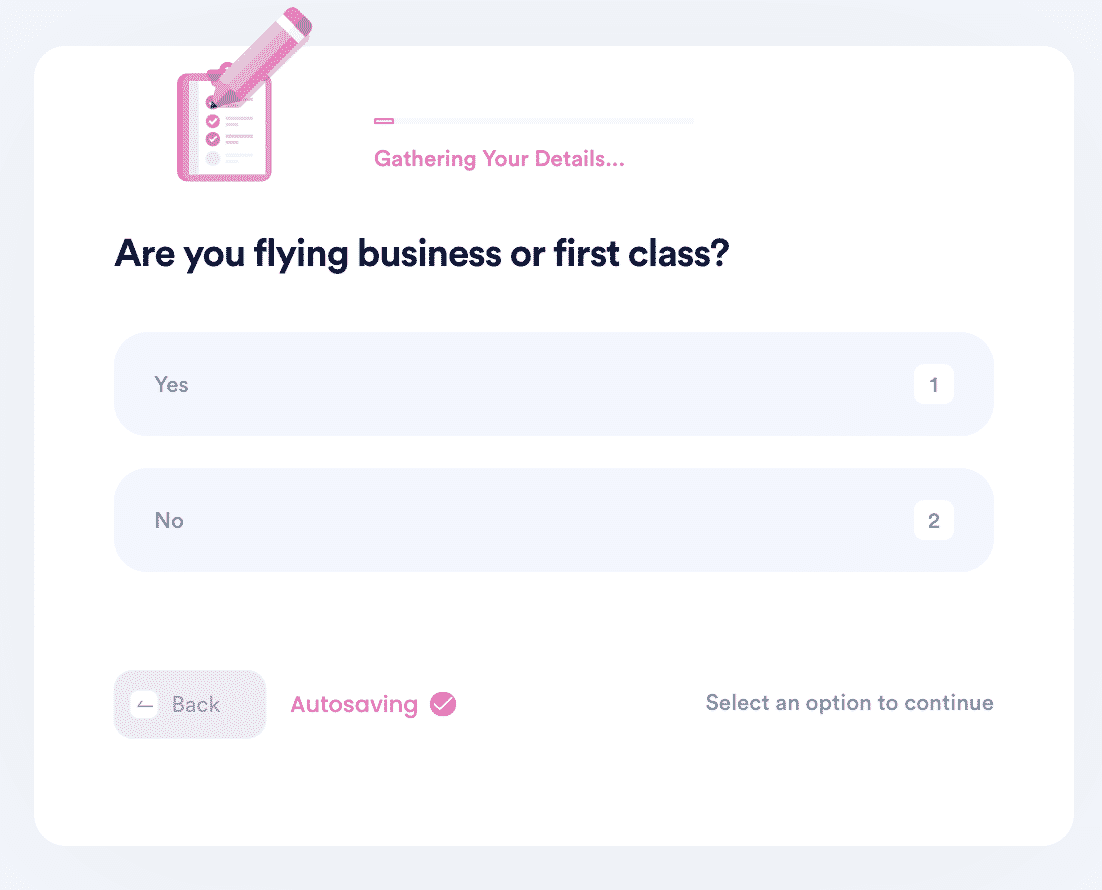 3. Enter which airline you're flying with.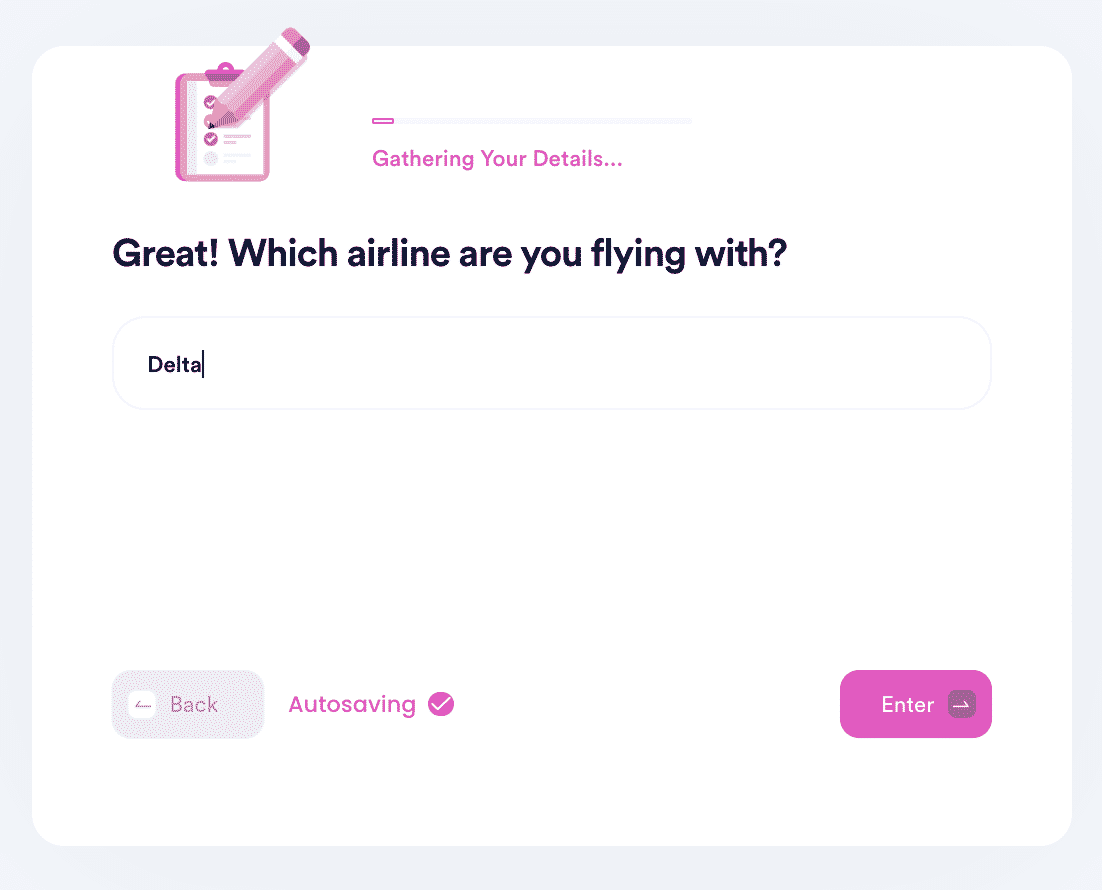 Why Use DoNotPay for Access to Airport Lounges
Let DoNotPay do the legwork for getting you . We know how to solve this particular travel dilemma so your valuable time is freed up for packing and finding great activities for your trip.
Best of all, DoNotPay can get you access before your trip. 
DoNotPay Works across All Businesses with the Click of a Button
In case you're curious, DoNotPay has solutions for other travel inconveniences and lots of life's minor annoyances.
Need a tourist visa? Did the airport in  Tokyo lose your luggage? How about the Atlanta airport (more likely)? Was a flight canceled with no alternatives offered? These are just a few areas where we can help out.
But wait, there's more. DoNotPay can manage mundane chores like:
We're like having your own virtual assistant, any time, anywhere.