Forgot Your Shopify Password? Here's How To Recover It!
So many sites require passwords and keeping up with them all can be a real challenge. Each site often has specific requirements for what must be included as part of the password and these specifications vary from one site to another. If you try to use the same password, it may be easier for you to remember, but that means it's easier for hackers to gain access to all of your information too. So when you end up forgetting a password, such as your Spotify password, know that DoNotPay is here to help. This article will walk you through resetting your forgotten Spotify password on your own.
What Is Shopify?
The e-Commerce platform Shopify offers the ability to create your own online store. When you join Shopify, you are assisted with each step, from store design, theme, and layout, to sourcing products and merchandise to sell. You are even guided through the process of marketing and promoting your store. There are many things to decide and consider when creating your online store, but with Shopify, your store will be up and running in no time. Through the Shopify Market Exchange, you can even purchase stores that have been created for you. Some have products already for sale while others are more bare and customizable.
Why Is A Strong Shopify Password Important?
As an e-Commerce platform, there is sensitive information accessible through your accounts such as bank and credit card numbers, customer details, and personal information. Protecting your customers and yourself requires a strong password on top of Shopify's encryption and two-layer authentication benefits. Even if you have not forgotten your password, it is recommended that you change it regularly to further prohibit hackers from accessing your account. It is also recommended that you do not write your password down anywhere that it might be found by others.
How To Reset Your Forgotten Shopify Password On Your Own
What happens if you forget your Shopify password? Follow these steps to recover your Shopify account:
Starting on the log-in page, you will enter your store's address. Select next.
Enter the email you signed up with. Select next.
Select Forgot Password.
Enter your email address again.
Select Reset Password.
Enter your new password when prompted.
Select Reset.
Log in with your new password.
If you have forgotten the email that you used to sign up, you will have to contact support to recover your account.
Reset Your Forgotten Shopify Password Using DoNotPay
The e-Commerce platform has one of the easier reset processes, though it is still time-consuming and tedious. Who has time for that? Why not let DoNotPay handle things for you? Resetting your forgotten passwords has never been so easy. While DoNotPay handles these boring and time-consuming processes so that you'll have time for more important tasks on your list of things to do.
DoNotPay lets you recover your password in 6 simple steps:
1. Go to the Recover Passwords product on DoNotPay and select the type of account you are trying to recover, such as email, streaming service, social media, gaming, eCommerce, and more.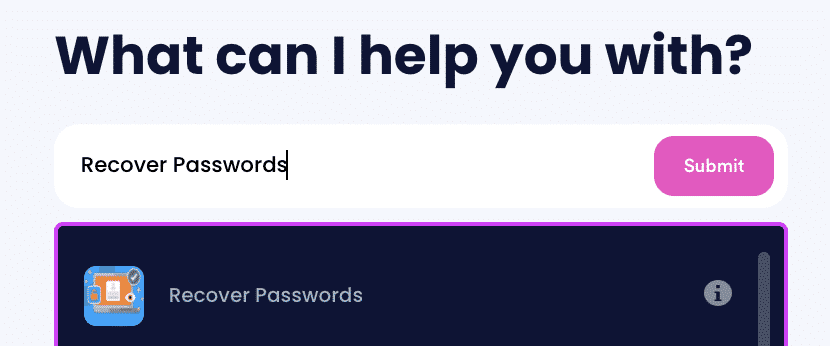 2. Tell us more about your account, including usernames and associated emails and phone numbers.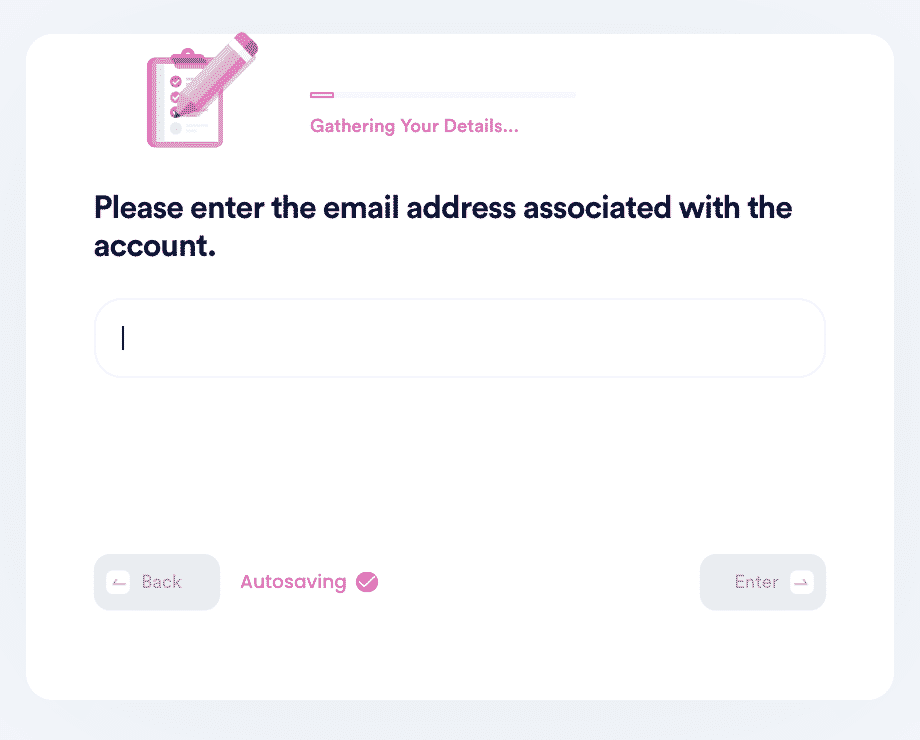 3. Help us verify your account ownership by entering the date you first created the account, when you last logged in, and any payment methods saved under the account.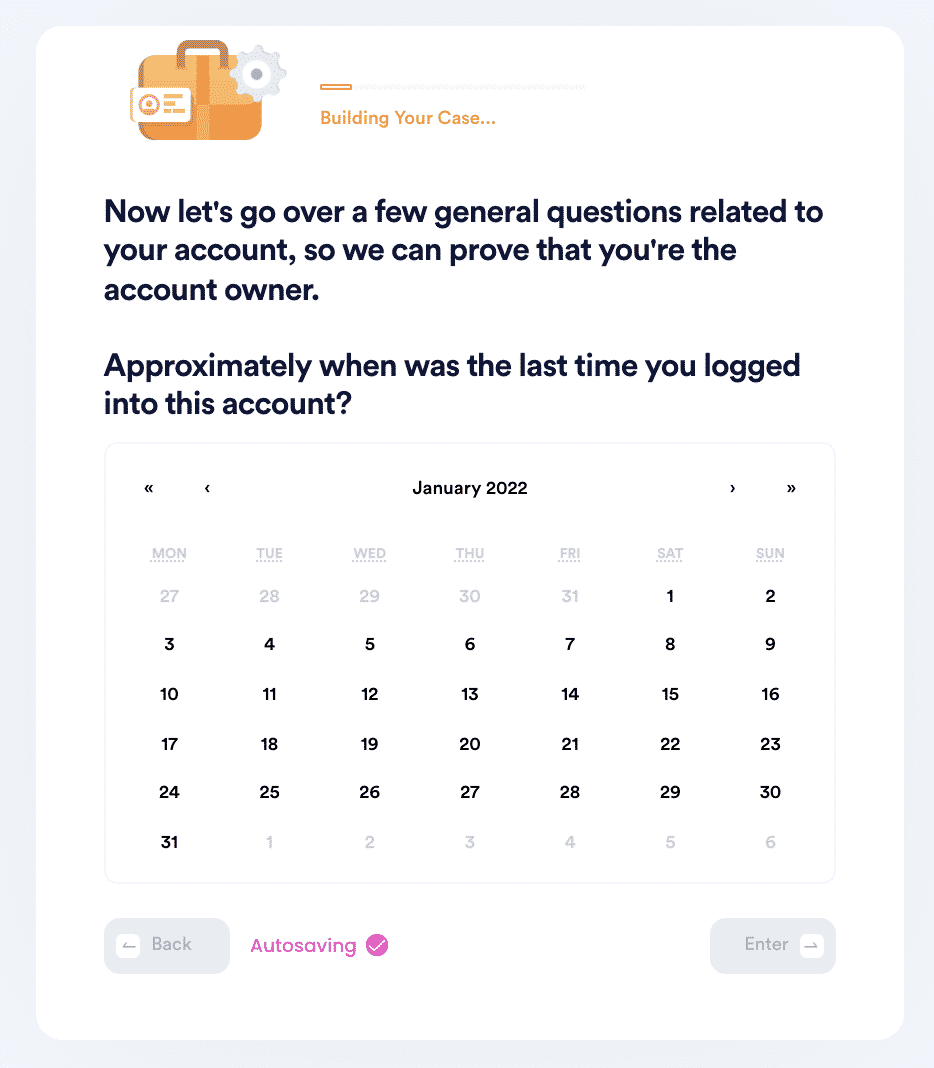 4. Upload photographic evidence if you have any that can help prove your account ownership.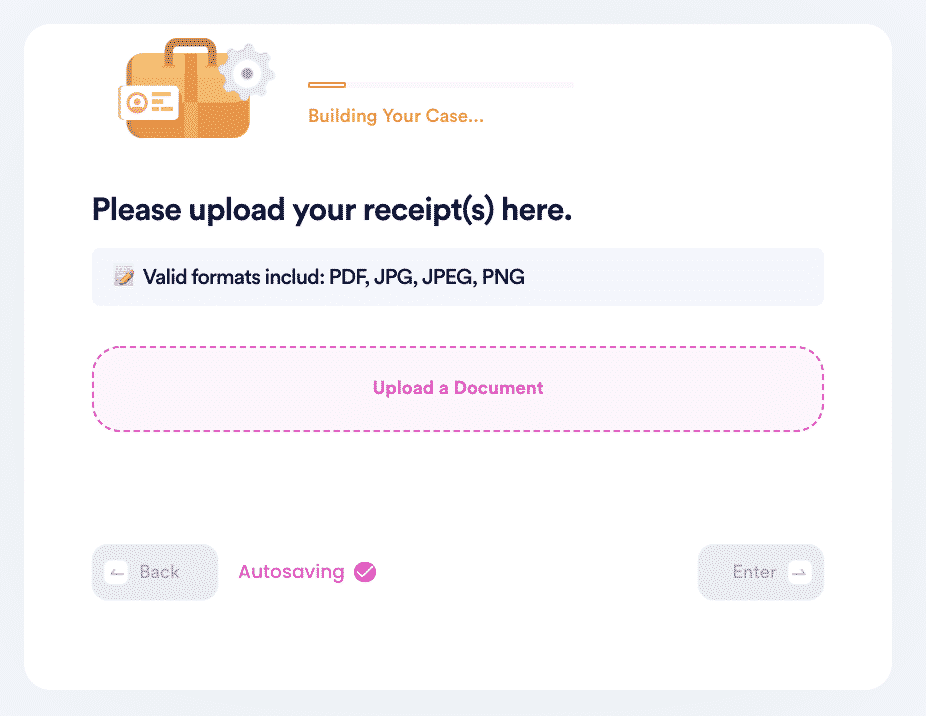 5. Enter any last known or previously used passwords to help verify your identity.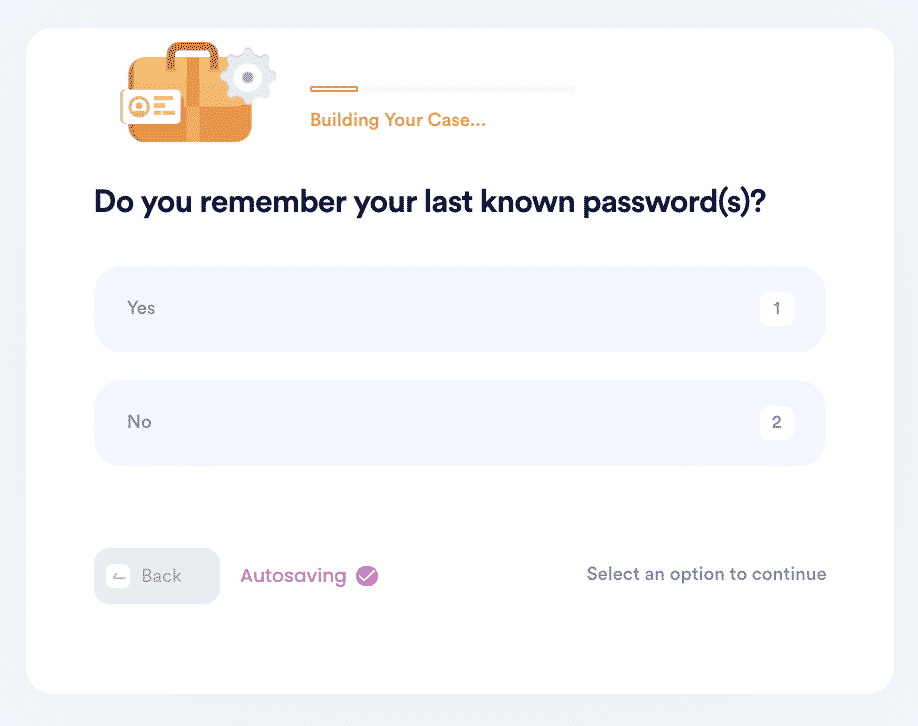 6. Enter your contact information and submit the task!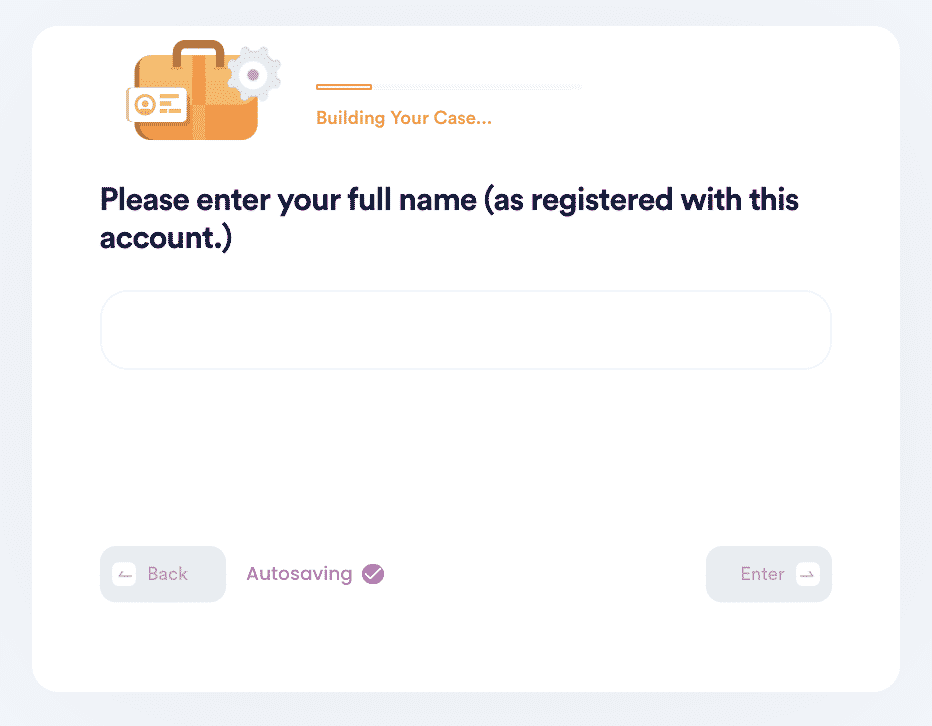 Why You Should Use DoNotPay To Reset Your Forgotten Shopify Password
Don't waste hours searching for that paper you wrote your password on and don't spend hours searching the web trying to discover the password reset process for Shopify. Once set up, DoNotPay's Recover Account Password product can do it all on your behalf. All of the products offered by DoNotPay will save you time and money you did not know you were needlessly wasting. DoNotPay is:
| | |
| --- | --- |
| Fast | You don't have to spend hours trying to reset your password or wait weeks waiting to hear back |
| Easy | You don't have to struggle to try and remember the answer to your security question |
| Successful | You can rest assured knowing we'll make the best case for you to get access to your account |
DoNotPay Can Reset All Of Your Forgotten Passwords
DoNotPay can recover the forgotten passwords for all of your accounts, including emails, streaming accounts, gaming services, e-Commerce, and social media accounts. Don't waste time searching for information about how to reset your passwords and recover your accounts, DoNotPay has you covered. Here are some more articles from the Recover Account Passwords product series:
What Else Can DoNotPay Do?
There is a long list of tasks that can handle on your behalf, quickly, easily, and successfully. Check out some of the other product series and find a few more ways to save time and money with DoNotPay: