Recover a Forgotten Samsung Galaxy S7 Password With Ease
The Samsung Galaxy S7 is a reliable little smartphone that any Android user would be lucky to have. Like any piece of technology, though, it's little more than an expensive brick if you can't get into it. Losing a password is never fun, and it's even worse if it seems like you might not be able to get it back. If you've managed to , DoNotPay can help you recover your login and set a new one.
How to Reset Your Samsung Galaxy S7 Password by Yourself
Resetting your Samsung Galaxy S7 password can be tricky when doing it yourself. For obvious reasons, phones aren't meant to be easy to manipulate in this way. You do have some options, though they are a bit tricky and time-consuming. If you don't have the time or technological know-how to pull them off, it might be a good idea to let DoNotPay take a crack at it.
If you're willing to give it a try, though, you can attempt these solutions:
With a Computer
Connect your phone to a computer.
Open the Android Device Manager and find your phone.
Enable "Lock & Erase" through the manager.
Set a new temporary password through the Lock feature.
Open your phone with the temporary password.
Create a new password on the phone.
With Find My Mobile
If Find My Mobile is installed on your phone and it's registered with Samsung, use the Remote Controls setting to change your password temporarily.
Create a new password on the phone.
If You Can't Change Your Samsung Galaxy S7 Password
If the above methods for changing your Samsung Galaxy S7 password do not work, you have at least one more way to do it. It's not the best option, though, since it involves a factory reset. This will effectively erase all the data you have on your phone, meaning any pictures, videos, contacts, or what have you that you might have wanted to keep will be gone. If this isn't an issue for you, then it might be worth following these steps:
Turn your phone off.
Hold the power, volume up, and home buttons all at once. Eventually, the phone will turn on, and you'll see the Android icon with some options.
Use the volume buttons to move to the option that says something like "factory reset" or "data wipe" and press the power button to confirm.
You'll be prompted to confirm again, so hit the "yes" option.
The Galaxy S7 will reboot itself and delete all your data. Once it turns back on, you can start setting up your phone again like it was new.
Reset Your Samsung Galaxy S7 Password with the Help Of DoNotPay
Resetting your Samsung Galaxy S7 password is simple with DoNotPay. All you have to do to start the process is follow these six easy steps:
1. Go to the Recover Passwords product on DoNotPay and select the type of account you are trying to recover, such as email, streaming service, social media, gaming, eCommerce, and more.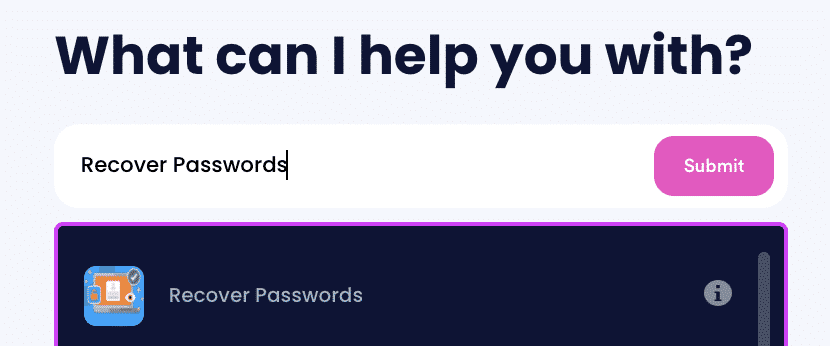 2. Tell us more about your account, including usernames and associated emails and phone numbers.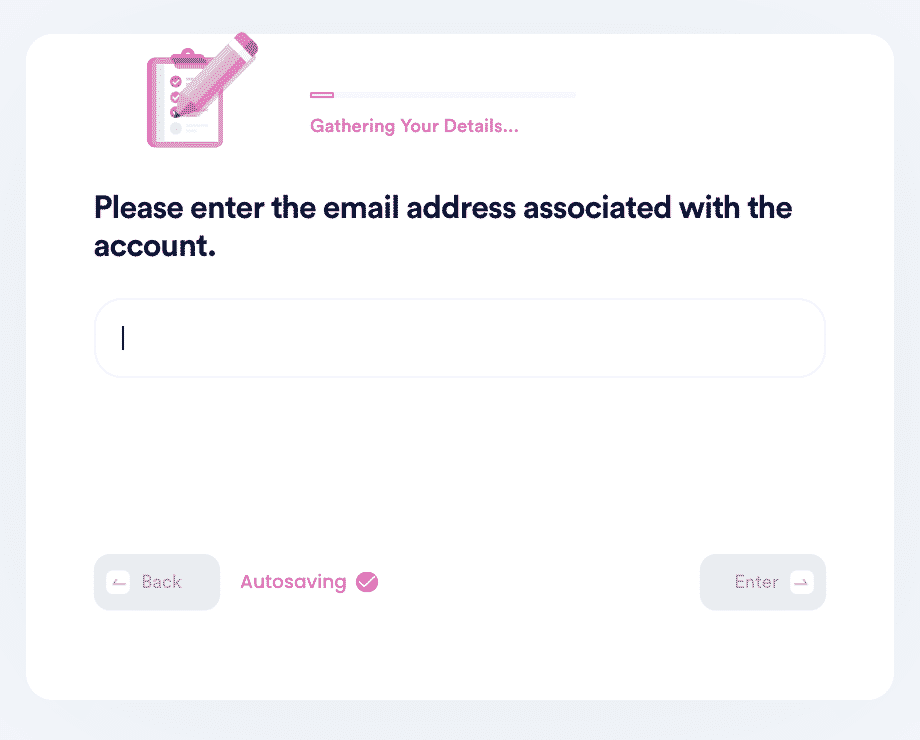 3. Help us verify your account ownership by entering the date you first created the account, when you last logged in, and any payment methods saved under the account.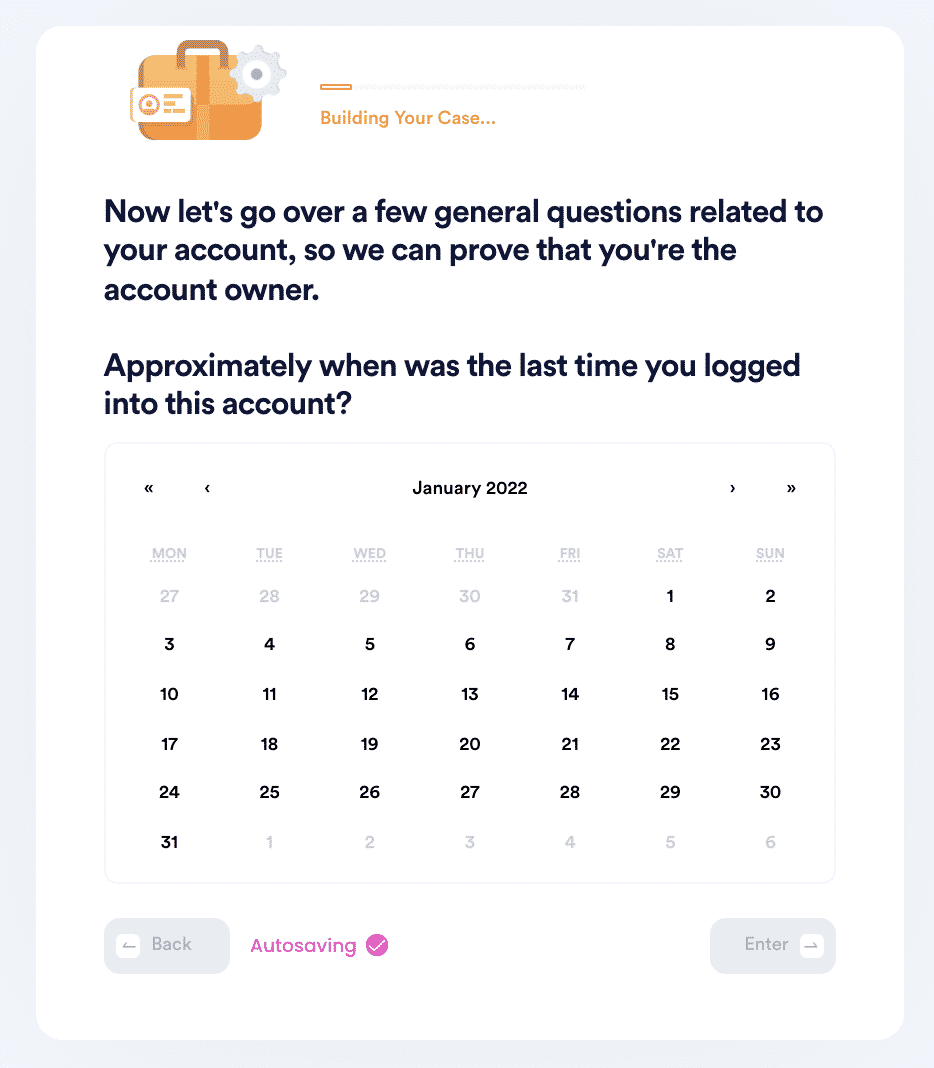 4. Upload photographic evidence if you have any that can help prove your account ownership.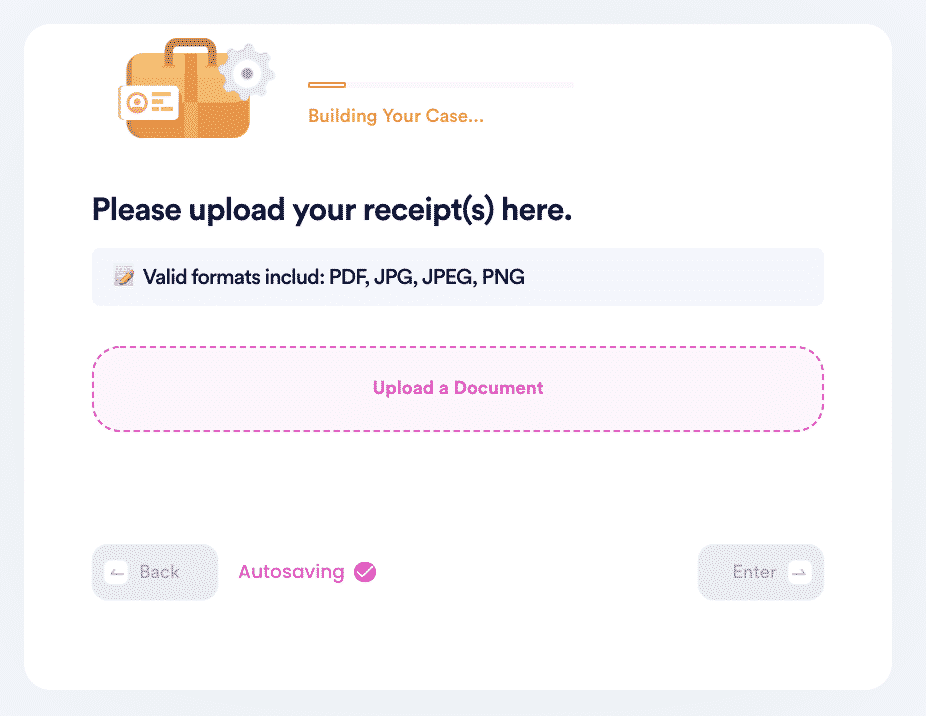 5. Enter any last known or previously used passwords to help verify your identity.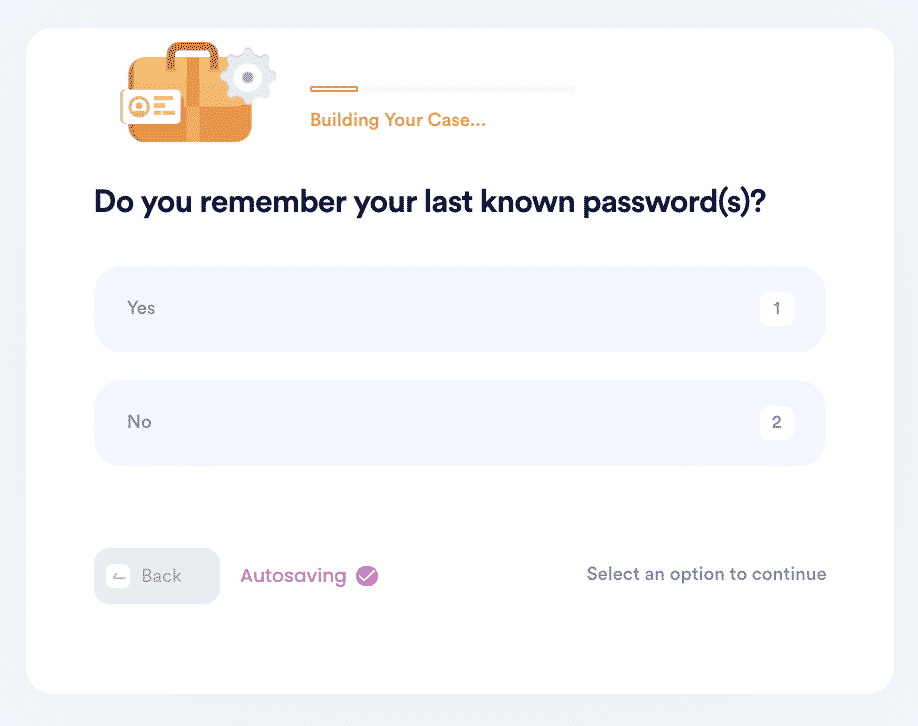 6. Enter your contact information and submit the task!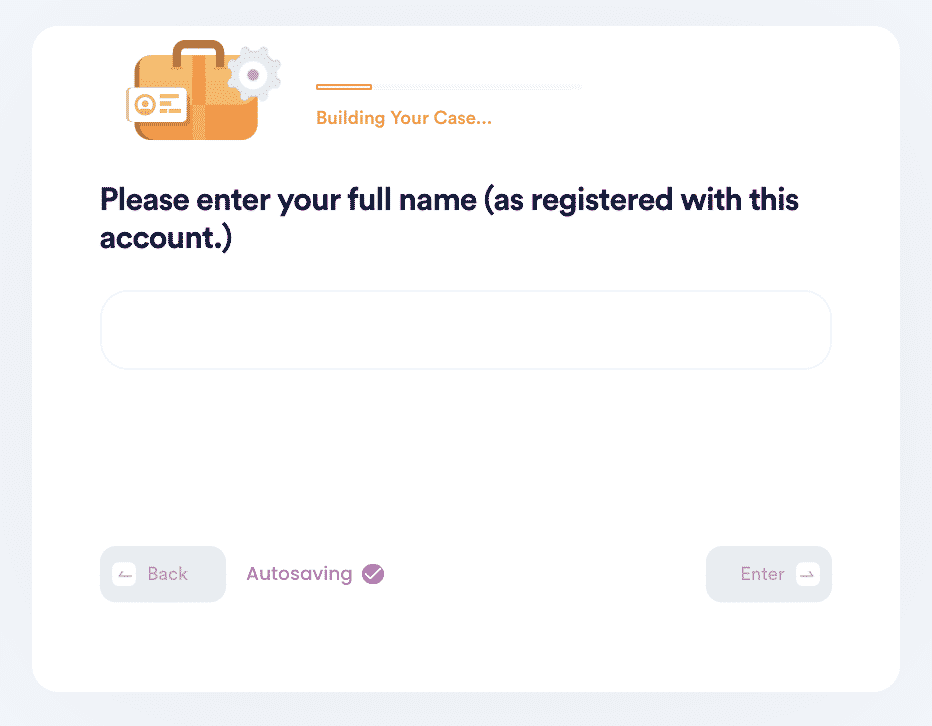 Why You Should Reset Your Samsung Galaxy S7 Password With DoNotPay
Resetting your is important, which is exactly why DoNotPay is such a help for so many. If you're still on the fence about using our service, consider:
Our app is easy to navigate and use.
You can submit your requests in as little as five minutes or less.
We do everything possible to make sure your request is a success.
DoNotPay Helps You Reset All Your Forgotten Passwords
DoNotPay can help with more than just unlocking your Samsung Galaxy S7. If you've forgotten a password somewhere, DNP can help get it back. Check out the list below for some of the popular accounts we can help with or peruse through our articles at your leisure.
What Else Can DoNotPay Do?
DoNotPay isn't just limited to password recovery. We can help you with a ton of different things that make your life more complicated. Some of our most popular services include, but aren't limited to:
Standardizing legal documents.

Reducing property taxes.
No matter what kind of tedious work might need doing, DoNotPay is more than happy to do it for you. Start using the app today to cut down on the worst parts of your most essential duties.