Recover Your Picarto Password With No Hassle
Picarto is a popular live streaming service and video platform for artists. If you have an account with the service, there may come a time when you and find yourself at a loss for what to do.
While the process for resetting your Picarto password may seem simple at first glance, there are ways in which things might go wrong. If that should happen, you'll want to have a powerful resource on your side, and now you've got one: DoNotPay.
How to reset your Picarto password by yourself
Forgetting your password to different sites is a pretty common occurrence. After all, with so many passwords to keep track of these days, it's pretty much impossible to remember them all.
If you've forgotten your Picarto password, you're certainly not alone and you can try to reset your Picarto password yourself. To reset your password on Picarto, there are a couple of things you can try.
Request a reset link be sent to your email
To go this route, do the following:
Go to the Picarto website and click "Login."
Select "Request activation code".
Enter your email address.
Check your inbox for a password reset email.
Click on the URL provided in the email and enter a new password.
If you don't receive an email allowing you to reset your password, make sure to check your spam folder to see if it ended up there.
Contact customer service
A danger associated with relying on email accounts to recover your password is that you may lose access to the email account as well. If you're unable to access the email account associated with your Picarto account, recovering your password can end up being a difficult process.
If you should find yourself in this unfortunate situation, you can try reaching out to Picarto's customer assistance for support. You can contact them at support@picarto.tv and explain the issue you're having. They may be able to help you recover your password, although you'll likely be required to provide additional information to prove your identity. This can end up being a time-consuming process.
Reset your Picarto password with the help of DoNotPay
If you've lost your Picarto password and don't have a good way to recover it through your email, now you have an alternative to trying to navigate their customer service yourself. DoNotPay can assist you in the process. If you've lost your Picarto password, all you need to do is provide DoNotPay with some simple information, and they'll take it from there.
DoNotPay lets you recover your password in 6 simple steps:
1. Go to the Recover Passwords product on DoNotPay and select the type of account you are trying to recover, such as email, streaming service, social media, gaming, eCommerce, and more.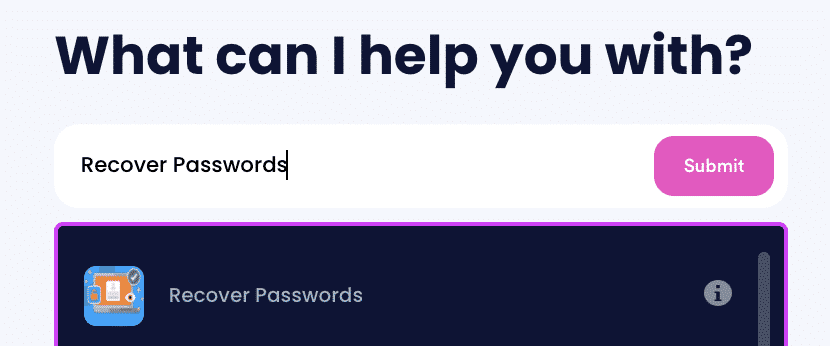 2. Tell us more about your account, including usernames and associated emails and phone numbers.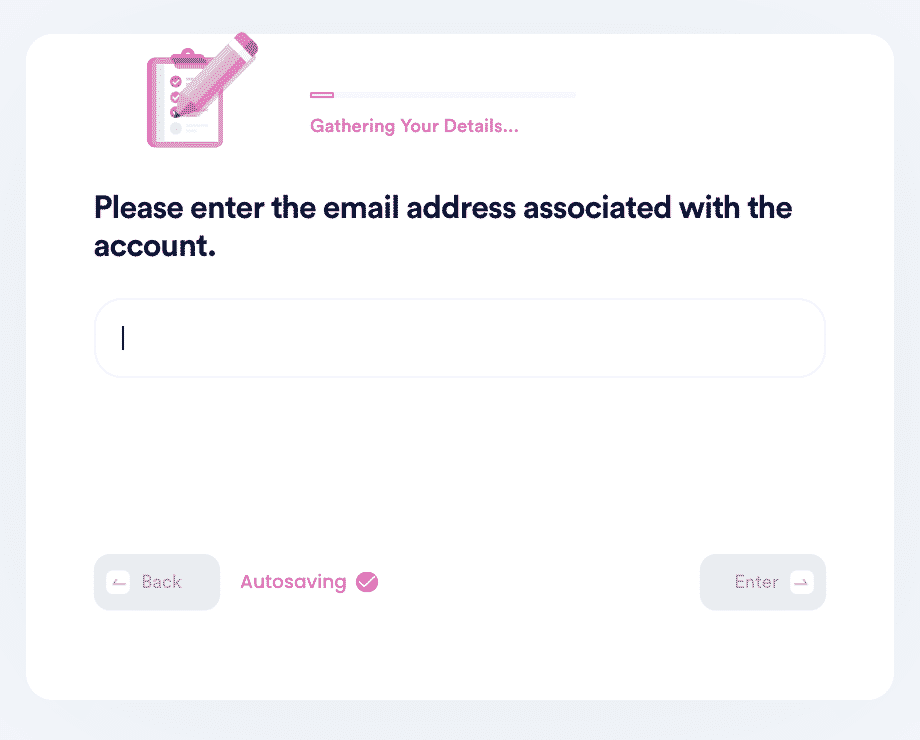 3. Help us verify your account ownership by entering the date you first created the account, when you last logged in, and any payment methods saved under the account.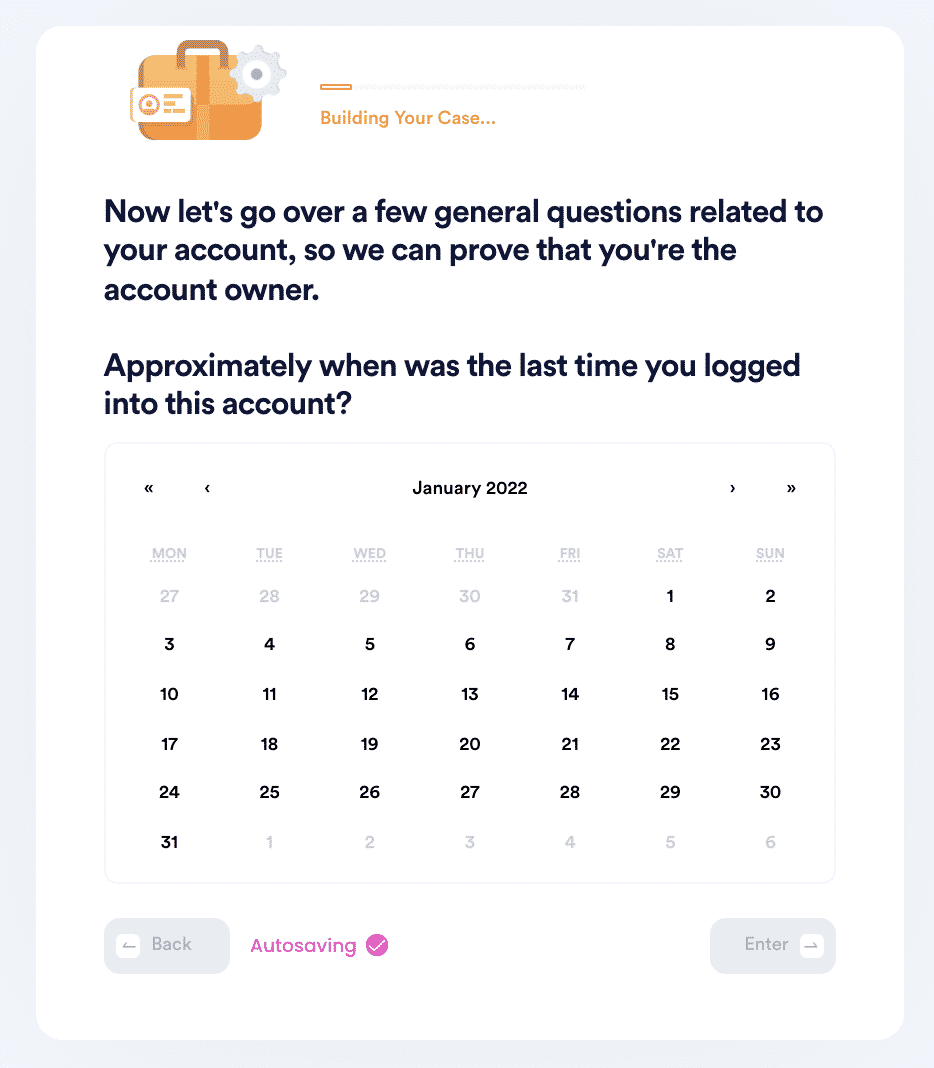 4. Upload photographic evidence if you have any that can help prove your account ownership.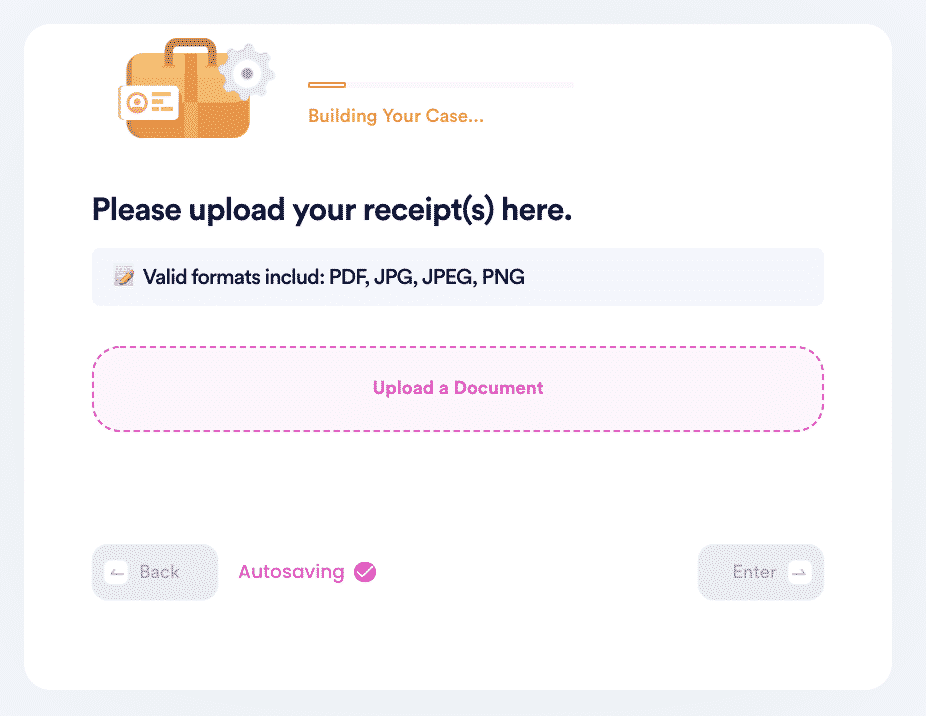 5. Enter any last known or previously used passwords to help verify your identity.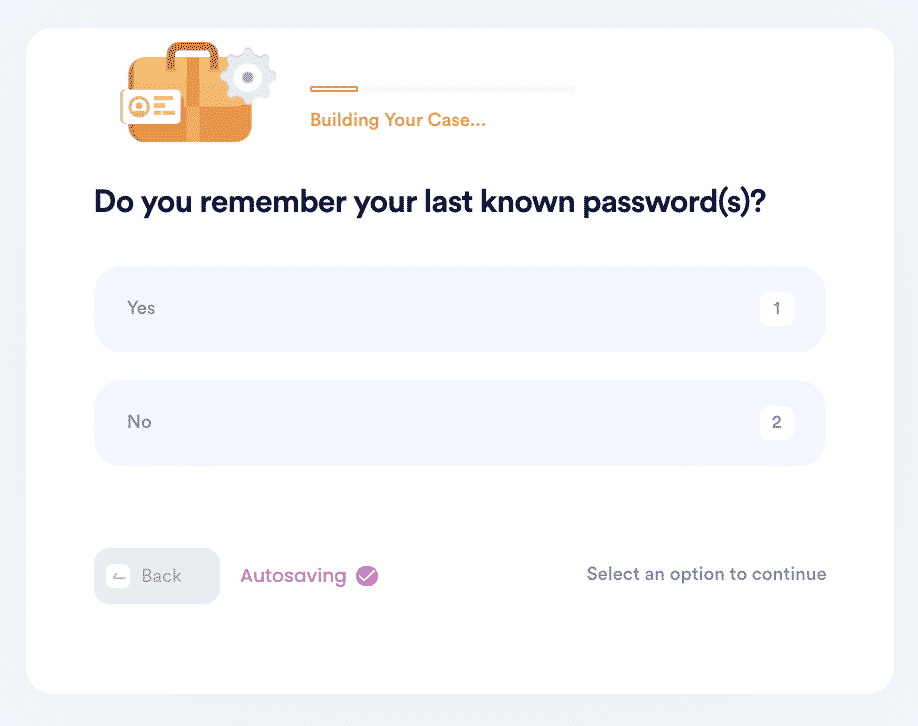 6. Enter your contact information and submit the task!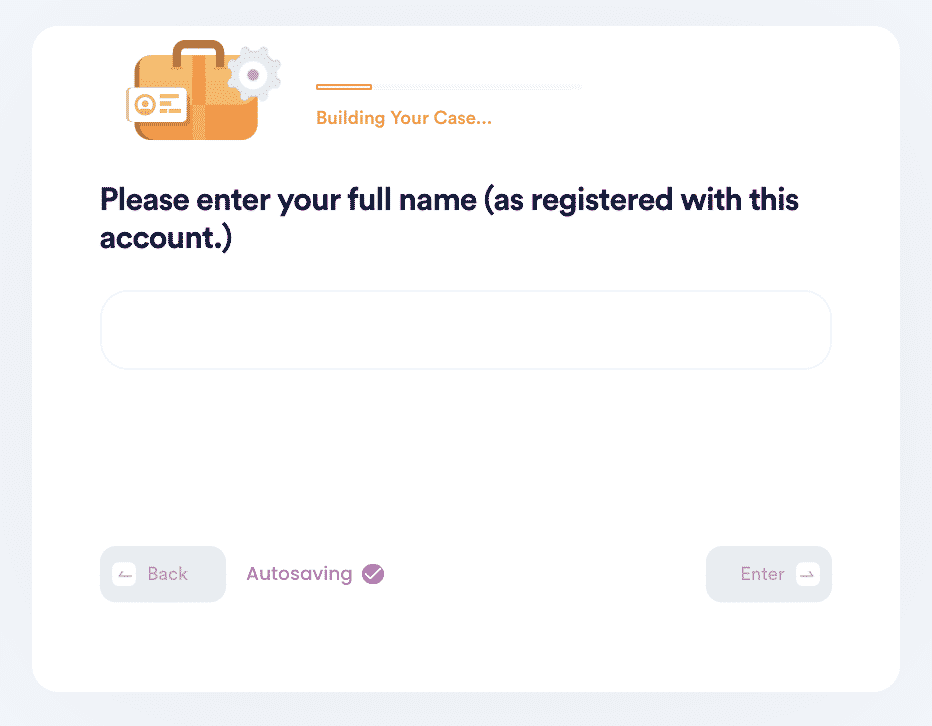 Why you should recover your Picarto password with DoNotPay
Trying to reset your Picarto password can be a real challenge if you don't have a way to access the email account where your reset link was sent. Even if you do have your email password, there's always the chance that the reset messages can go astray and never appear in your inbox at all.
None of this is ideal and that's why turning to DoNotPay can be a real lifesaver. DoNotPay can provide you with quick service and peace of mind when it comes to and regaining access to your account.
DoNotPay is:
Picarto users can use DoNotPay to streamline the process of getting back into their accounts, saving them the hassle of multiple emails and possible account lockouts. See what you've been missing and give DoNotPay a try to recover your lost Picarto password.
DoNotPay helps you reset all your forgotten passwords with the click of a button
Picarto isn't the only site to which DoNotPay can help you regain access if you lose your password. DoNotPay can help you reset your passwords to all kinds of sites. Below are just some examples of companies whose passwords DoNotPay can help you recover:
If you need to recover a password to one of these sites or one of many others, DoNotPay is your hassle-free assistant in that arena.
What else can DoNotPay do?
The better question is, what can DoNotPay not do? It's hard to describe just how many ways DoNotPay can make your life run more smoothly and how many types of tasks it can tackle for you. Here are a few other ways to get you started:
There's so much more. Head to DoNotPay to read up on all the ways it can act as your advocate for your legal and consumer needs.