How to Reset Your Forgotten PIA Password
Privacy is elemental, especially if you spend a lot of time online. Private Internet Access (PIA) is a leading virtual private network (VPN) provider for internet users. If you have an account with PIA, you may have experienced typical challenges denying you access to your account.
Denied access due to lost passwords is inconvenient and not as easy to fix, especially if doing it yourself. DoNotPay is a major solutions provider if you forgot your password and want to access it promptly. DoNotPay offers Password Recovery services for multiple accounts listed at the bottom of this article, but let's focus on PIA for now.
Below is a compiled guide to help you reset your forgotten PIA password.
How to Reset Your Private Internet Access Forgot Password by Yourself
To reset your PIA password:
Head over to www.privateinternetaccess.com
Click the 'login' button located at the website's top right
Below the space that requires you to input your username and password, click the 'Forgot Password?' button
You will be directed to the 'Reset Your Password' page, where you will key in your email and click 'Request Reset'
This will generate a new password sent to your email address.
However, you are advised to change the password to one of your choosing for security reasons. Upon purchasing your account, you will be provided with a username and password that will be sent to your email.
Failure to receive your email, you can visit the 'password reset' page to receive a new username together with a new password in an email titled 'Private Internet Access Reset Password'. Within this email, you will also receive your username and a link for resetting your password by creating a new passcode.
If you have trouble resetting your password and haven't received a prompt to reset your password, contact their support center for assistance. Unfortunately, while you can change your PIA password, it is virtually impossible to change your username for security reasons.
Reset Your PIA Password with the Help of DoNotPay
Most users find the above process stressful and lengthy. Resetting your password can be tiring and time-consuming, especially if it is your first time. Additionally, there is the chance that your password resetting attempts may not succeed.
Fortunately, DoNotPay offers the perfect solution to the above challenges you will likely face when resetting your password. DoNotPay is a leading tool when it comes to resetting your password for a wide selection of services. Whether you want to reset your forgotten Apple ID password, reset Discord password, or reset your WiFi password, DoNotPay makes the process fast, easy, and effective.
DoNotPay helps you reset your PIA forgotten password in six fast and easy steps, including:
1. Go to the Recover Passwords product on DoNotPay and select the type of account you are trying to recover, such as email, streaming service, social media, gaming, eCommerce, and more.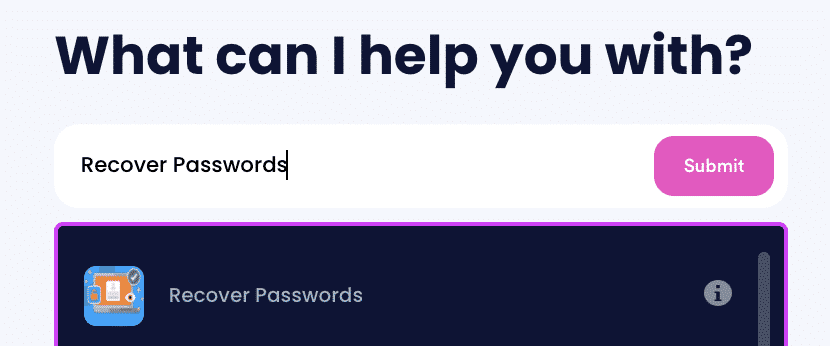 2. Tell us more about your account, including usernames and associated emails and phone numbers.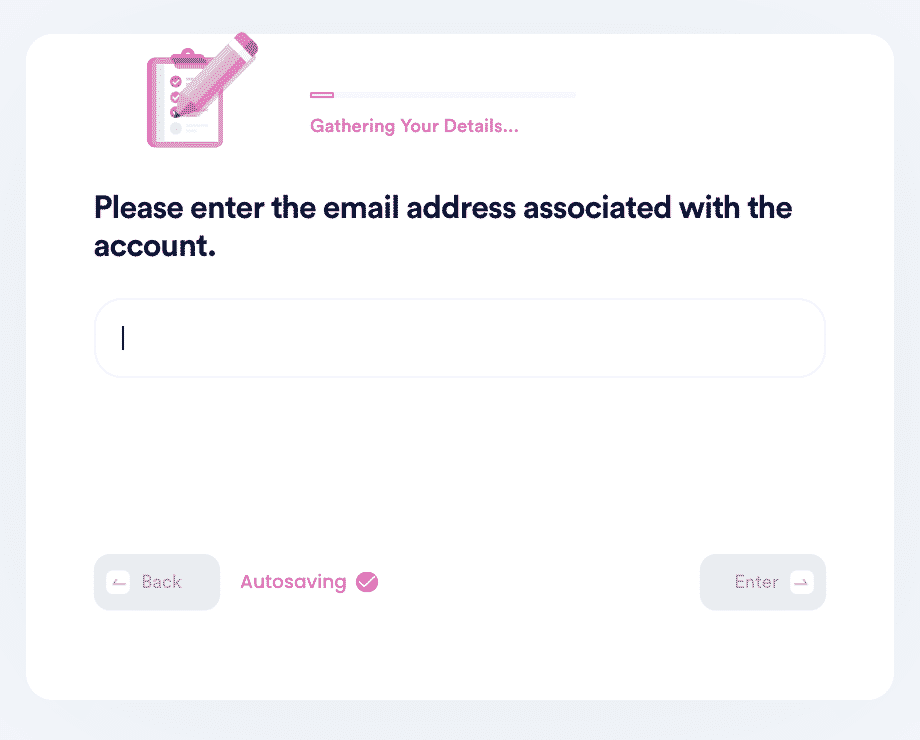 3. Help us verify your account ownership by entering the date you first created the account, when you last logged in, and any payment methods saved under the account.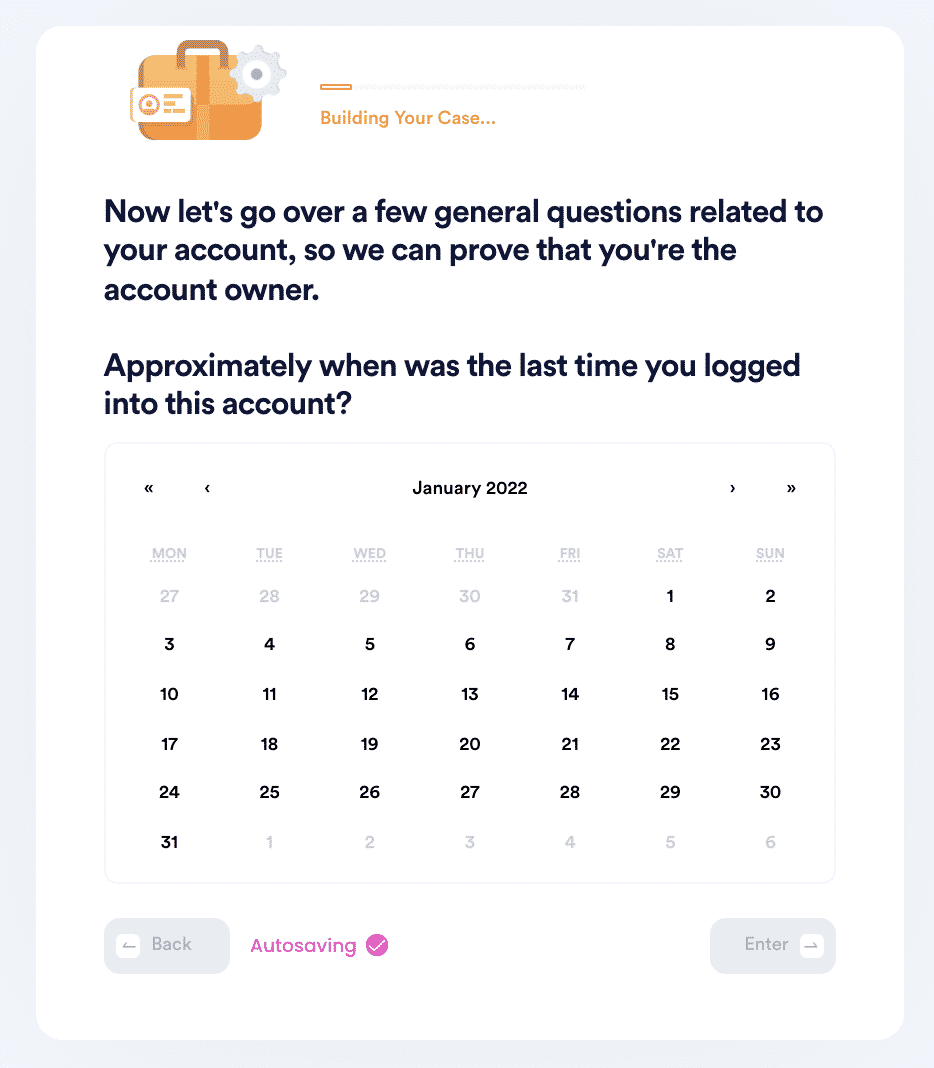 4. Upload photographic evidence if you have any that can help prove your account ownership.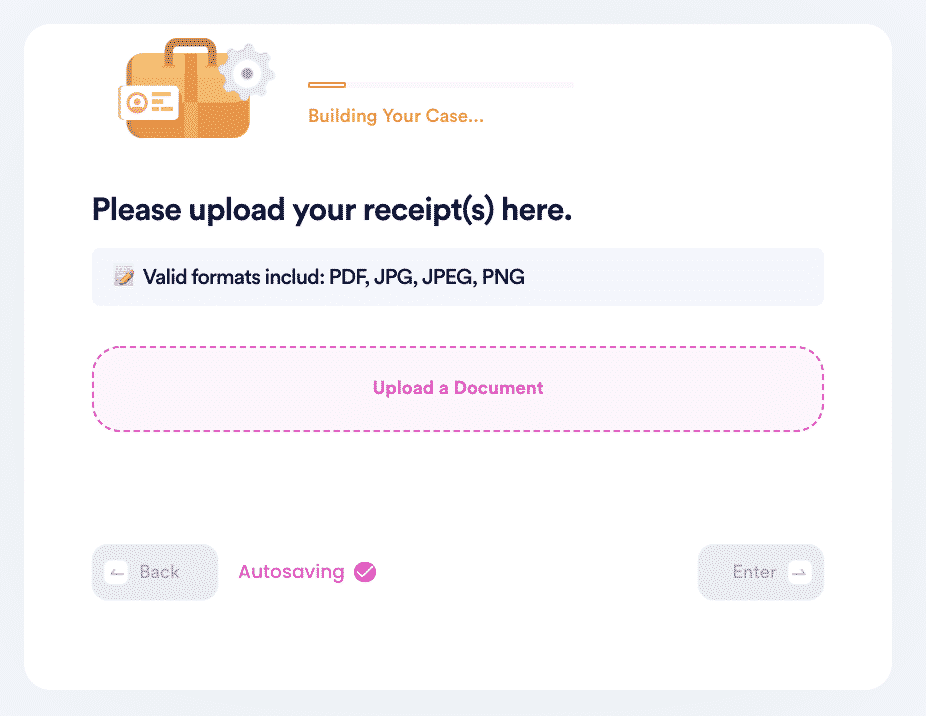 5. Enter any last known or previously used passwords to help verify your identity.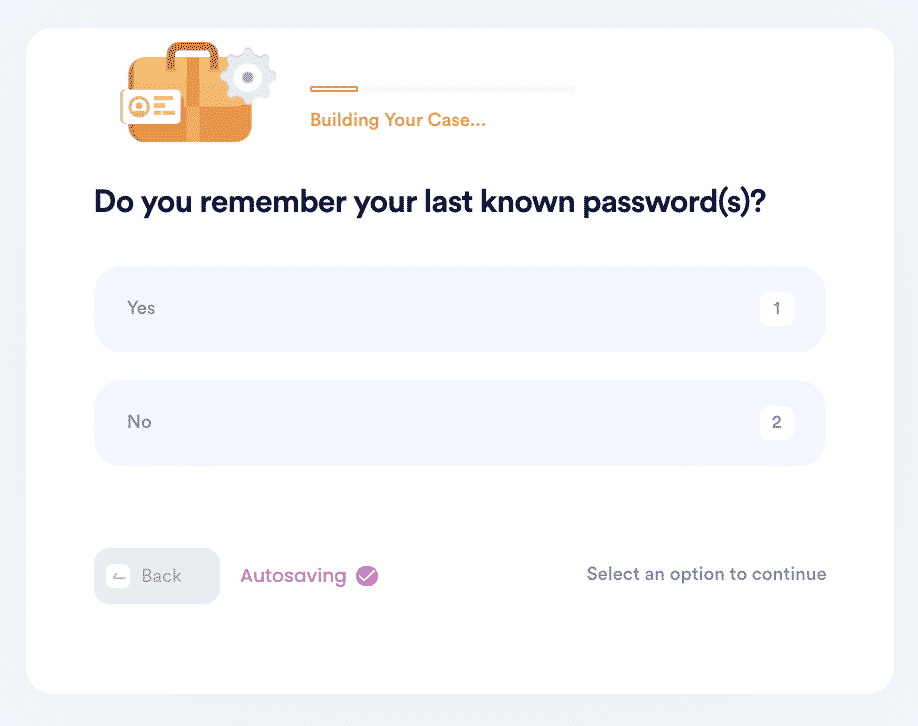 6. Enter your contact information and submit the task!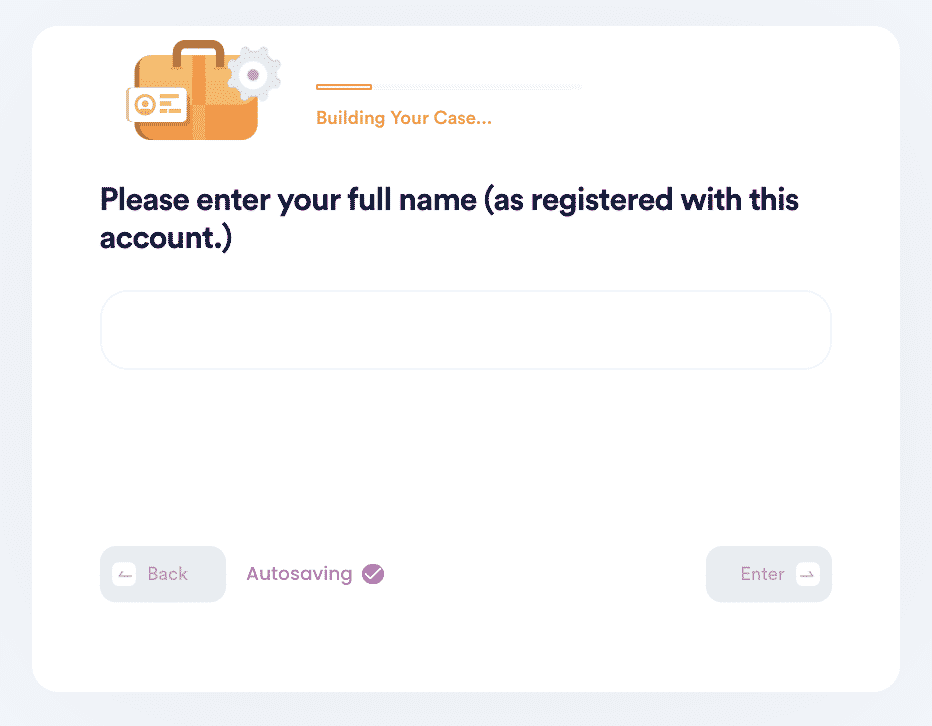 Find out how you can reset your PIA forgot password using DoNotPay's fast and reliable services.
Why Should You Reset Your PIA Password Using DoNotPay?
If you want to avoid the stress that comes with trying to reset your password by yourself, DoNotPay is the perfect solution provider. Typical challenges may include lengthy and overwhelming steps, forgetting a few important details necessary to reset your password and the high chance that the process will be in vain.
Below are reasons why DoNotPay is the most reliable service provider when resetting your PIA account password:
Fast: The resetting process is fast, and you don't need to wait for days or weeks before you can get feedback
Easy: You don't need to struggle to recall any details required during the process
Successful Process: DoNotPay makes a solid case on your behalf to grant you access to your account.
Is PIA Being Difficult? DoNotPay Can Help you Pursue Legal Action
It is not always dealing with businesses in some processes. If you are tired of dealing with PIA, whether it is problems with their services, account issues, or resetting your passwords, DoNotPay can help you reset your account password.
DoNotPay Can Help you Reset your Forgotten Passwords
Fortunately, DoNotPay's versatility allows you to reset passwords for any account, including:
What Else Can DoNotPay Do?
DoNotPay can help you with a wide range of issues, including:
Are you having trouble resetting your PIA forgot password by yourself? Access DoNotPay's services for a fast, reliable, and results-guaranteed password resetting process.