Did You Forget Your Phantasy Star Online 2 Password? DoNotPay Can Help!
Video games have evolved over the years into something far more complex than the plug-and-play cartridges of the 80s and 90s. Now, Massively Multiplayer Online Role-Playing Games (MMORPG), or games as a service (GaaS) as they are also known, dominate the video gaming landscape. One of the more popular MMORPGs on the market is .
Games like Phantasy Star Online 2 require a significant investment from their player base. Players spend hours upon hours —as well as real-world resources— to progress. Nothing is more annoying and stressful than losing your login credentials and support tools do nothing to alleviate it. Let DoNotPay help you reset your in-game passwords quickly, seamlessly, and stress-free.
How to Reset your Phantasy Star Online 2 Password Yourself
While it is entirely possible to reset your Phantasy Star Online 2 forgotten password by yourself, there are some things that you should be aware of before you try it alone. First, some definitions.
When we say "PSO2 password," we're talking about a set of passwords that serve to activate different functions within the game. One of your primary passwords, which initially allows you to log in to the game, is known as your SEGA ID, named after the game's publisher. Your SEGA ID isn't exclusive to Phantasy Star Online 2; it allows you to log in to a wide range of other games also published by SEGA. While SEGA ID is a Japanese service, it still stands as the game's official login credential. Other login pathways include:
The other password in question is for the in-game store which is known as the shop password or second ID. Your shop password allows you to access the in-game store/ auction house where players exchange real-world money for in-game items. If you find yourself in a PSO2 forgotten password scenario, each ID requires a different and equally complex reset process.
The single biggest problem is remembering your login path. Do you play PSO2 on PC or XBOX? Things can quickly become complicated if you've linked accounts and play across systems.
Resetting a SEGA ID requires knowledge of Japanese or the use of a tutorial. Resetting any of the other password types will route you back to that respective company's website where you must submit a Phantasy Star Online 2 forgot password form, which may require you to provide:
Username
Birthdate
Email address
An answer to a preselected security question
Resetting your shop password is slightly easier. You can visit an in-game terminal where you must fill out a similar form. Because PSO2 utilizes real currency, both password resets can take up to 24 hours.
Reset Your Phantasy Star Online 2 Password With DoNotPay
When a PSO2 forgot password scenario arises, it can be incredibly stressful for a player to navigate the reset process themselves. There are hoops to jump through, and nothing about the process is quick or easy. Players truly invested in the game will risk losing a significant investment should they forget their PSO2 password. That's where DoNotPay's password reset service comes into play.
DoNotPay lets you recover your password in 6 simple steps:
1. Go to the Recover Passwords product on DoNotPay and select the type of account you are trying to recover, such as email, streaming service, social media, gaming, eCommerce, and more.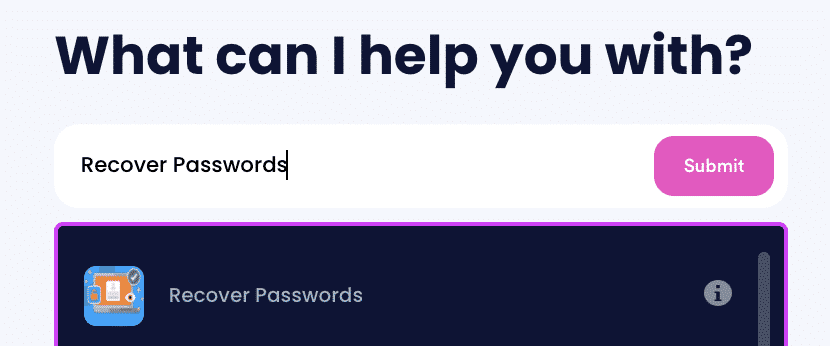 2. Tell us more about your account, including usernames and associated emails and phone numbers.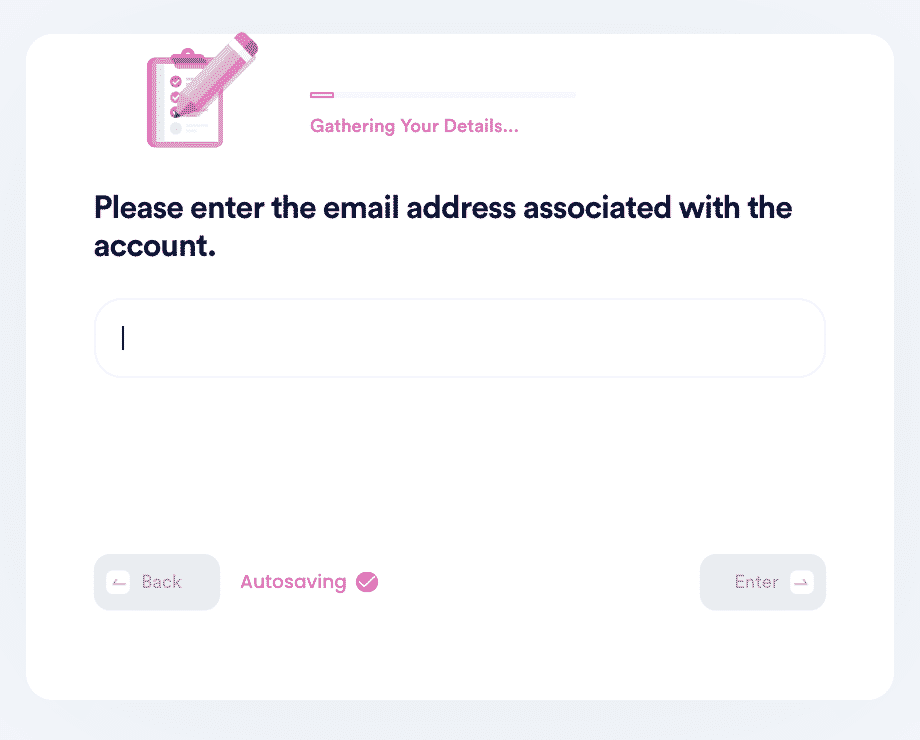 3. Help us verify your account ownership by entering the date you first created the account, when you last logged in, and any payment methods saved under the account.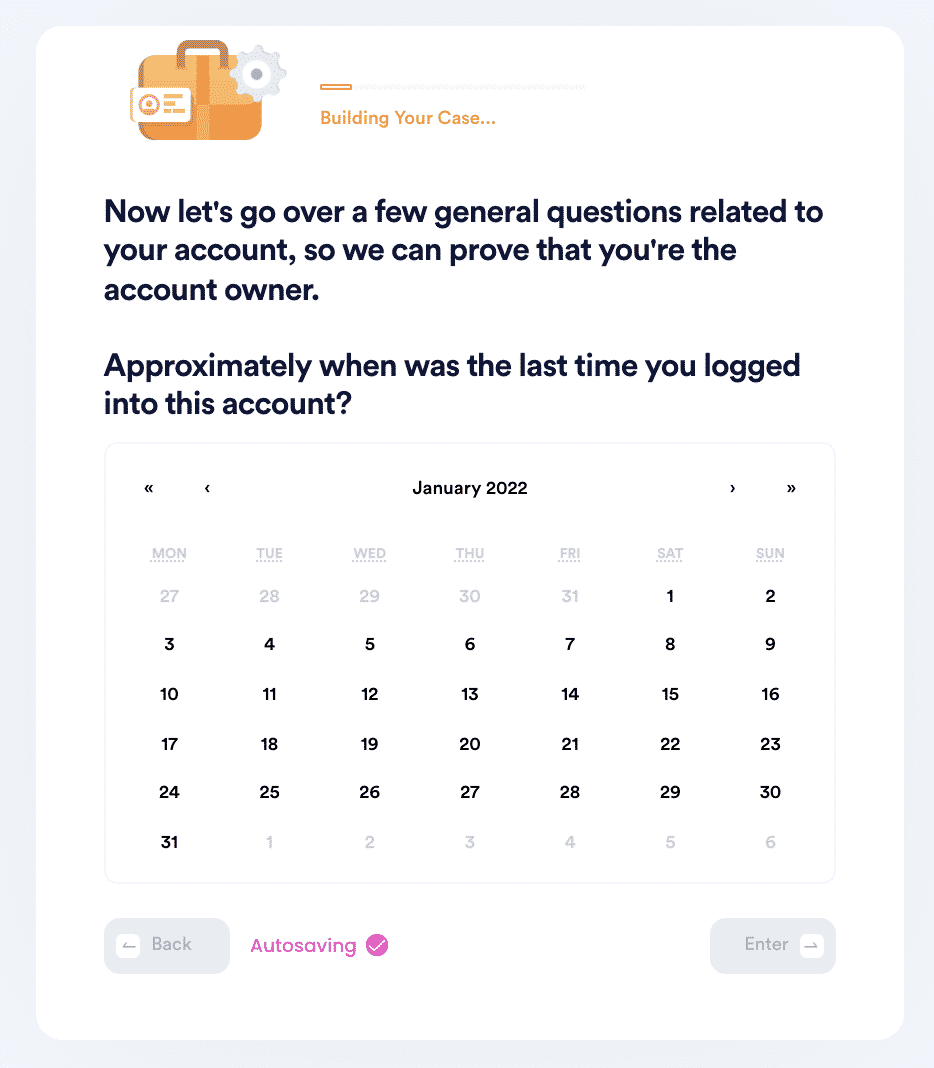 4. Upload photographic evidence if you have any that can help prove your account ownership.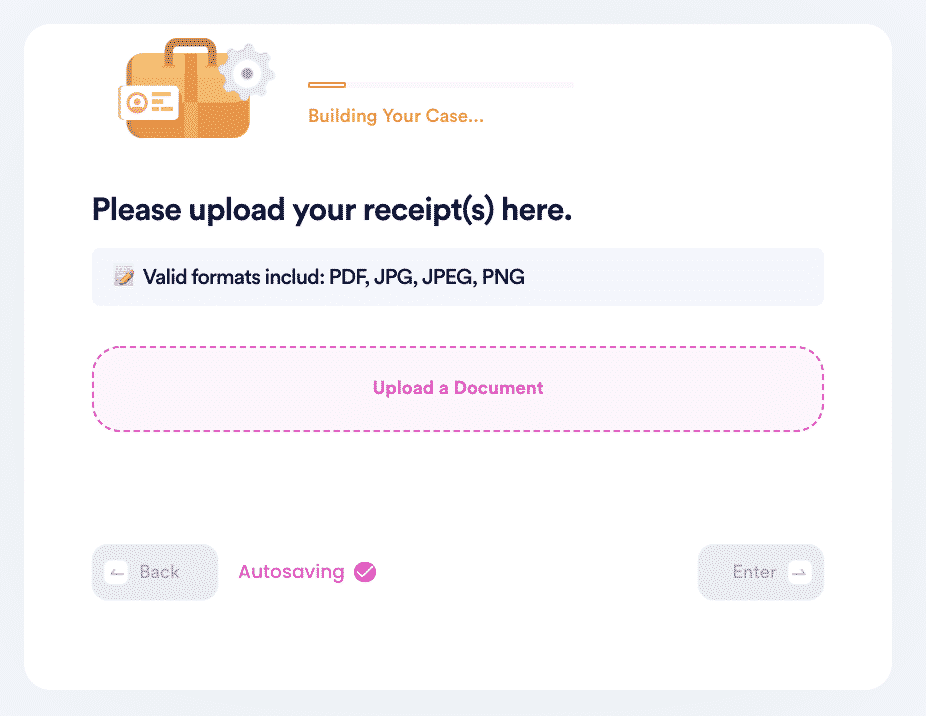 5. Enter any last known or previously used passwords to help verify your identity.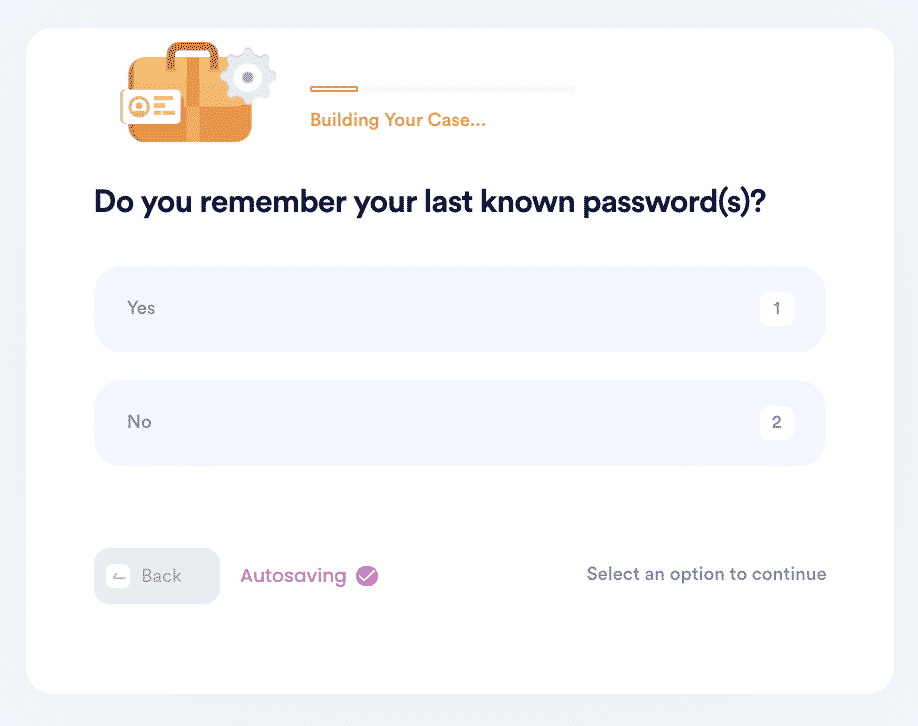 6. Enter your contact information and submit the task!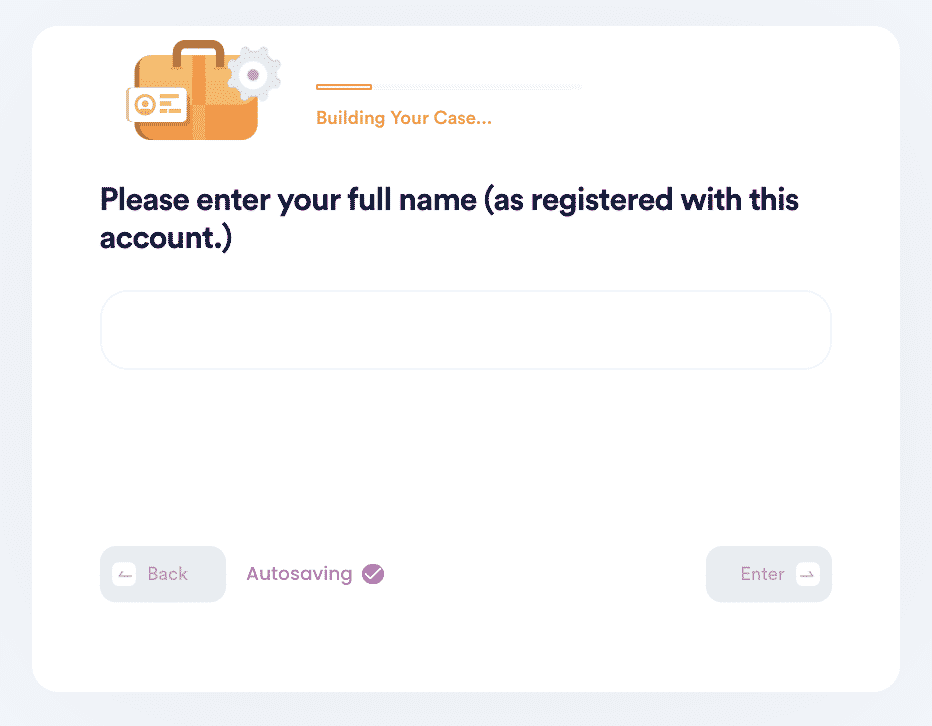 DoNotPay is the world's first multifunction AI lawyer. DoNotPay can help you resolve your Phantasy Star Online 2 forgot password problems quickly and easily. We'll jump through the typical password reset hoops for you.
Unsure which login pathway needs resetting? DoNotPay can figure it out for you. Have you forgotten which recovery email you used to sign up with initially? DoNotPay can route all your password reset communications to the email address of your choosing.
Why You Should Reset Your Phantasy Star Online 2 Password Using DoNotPay
Resetting an important password can be anxiety-inducing, especially in the case of a Phantasy Star Online 2 forgot password situation. Password reset processes through SEGA can be convoluted and obtuse, not to mention time-consuming. DoNotPay cuts through the red tape, ensuring that your password reset is:
| | |
| --- | --- |
| Fast | No need to go down the rabbithole of different recovery methods. Save yourself the time (and annoyance) by letting DoNotPay handle it instead. |
| Easy | Just a few clicks is all it takes to get your Phantasy Star Online 2 password recovered or reset. |
| Successful | You can rest assured knowing that we've done this before and we'll do it again! |
With the power and skill of DoNotPay's services behind you, there's no reason to stress or worry about a forgotten password. We excel at cutting through the difficulty to bring you solutions that are simple and expedient.
DoNotPay Helps You Reset All Your Passwords With the Click of a Button
DoNotPay doesn't just handle Phantasy Star Online 2 forgotten password situations. We can help you reset the password to any one of your digital accounts, from other MMORPGs to the ever-increasing number of software as a service (SaaS) platforms on the market today:
For a comprehensive list of all the other services that DoNotPay offers, please visit us online today.