How to Recover Your Forgotten PayPal Password Without Hassle
PayPal has eased the way of life for many people across the world. It is an efficient online payment system allowing you to do online transactions in different currencies. For this reason, forgetting your PayPal account password can be stressful. If you are in that situation, chances are you are desperate to find a way to recover your PayPal forgot password.
But ahead awaits a rather tedious and time-consuming password recovery process. Nevertheless, recovering your should not be a daunting task or waste your precious time, thanks to DoNotPay. DoNotPay can help you recover the password to your PayPal account fast and without a hassle.
This article explains more about recovering PayPal forgot passwords and how DoNotPay can help.
How to Reset Your Forgotten PayPal Password by Yourself
PayPal requires an email and password to allow access into an account. However, you have to jump several hoops depending on how hard the company has to work to verify you and how much you have forgotten.
Here's how to recover your password if:
You Forgot Your Password
If you forgot your password, but you can recall the email you used to open the account:
Enter the email and then click on the "forgot password" tab below
Select the "Get started" button in the bubble that pops up to start your password recovery
Type your email address in the "Forgot your password?" pop-up screen.
Enter the Captcha code
Click the "Continue" button
PayPal will then send temporary passwords and instructions to reset your PayPal account to the email address associated with the account.
If You Cannot Remember Your Email Address
Like most accounts, the email you used to open your PayPal account is critical in the recovery process. If you forgot the email, PayPal gives you a chance to make three guesses.
Go to Paypal, and on the top right corner, click on the "Login" button
On the new page that opens, click on "Forgot password"
Now click on "forgot your email?"
You will see a new page with instructions to enter up to 3 email addresses you may have used to create your PayPal account. Fill in the spaces provided and click "next"
Paypal will check to find if there's a match for the three emails
What To Do If You Can't Change Your Forgotten Password
While you can gain back access to your account even when you forget the email address and password, the process takes much of your valuable time. Also, you must have access to that email once you remember it. Therefore, if you lose access to your email, you lose your account too. However, it doesn't have to get to that point. DoNotPay can help get back your account.
Reset Your Forgot Password with the Help of DoNotPay
A PayPal account is necessary to receive, store and send funds online. Therefore, it is hectic to lose access when you want to pay for goods or services, receive payments or even have money in it. But forgetting your PayPal password should no longer stress you. DoNotPay can help reset or recover your forgotten PayPal password.
DoNotPay lets you recover your password in 6 simple steps:
1. Go to the Recover Passwords product on DoNotPay and select the type of account you are trying to recover, such as email, streaming service, social media, gaming, eCommerce, and more.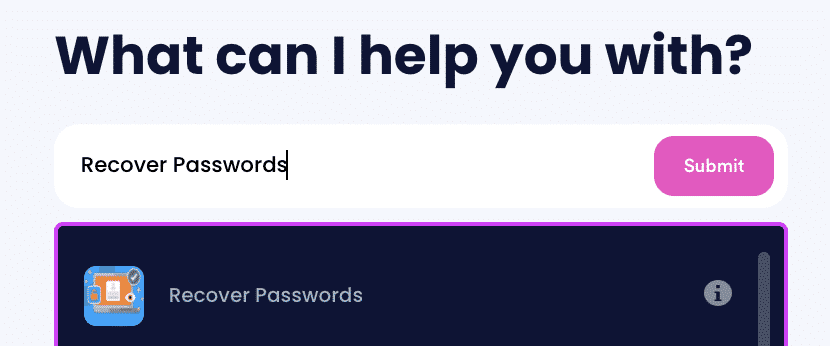 2. Tell us more about your account, including usernames and associated emails and phone numbers.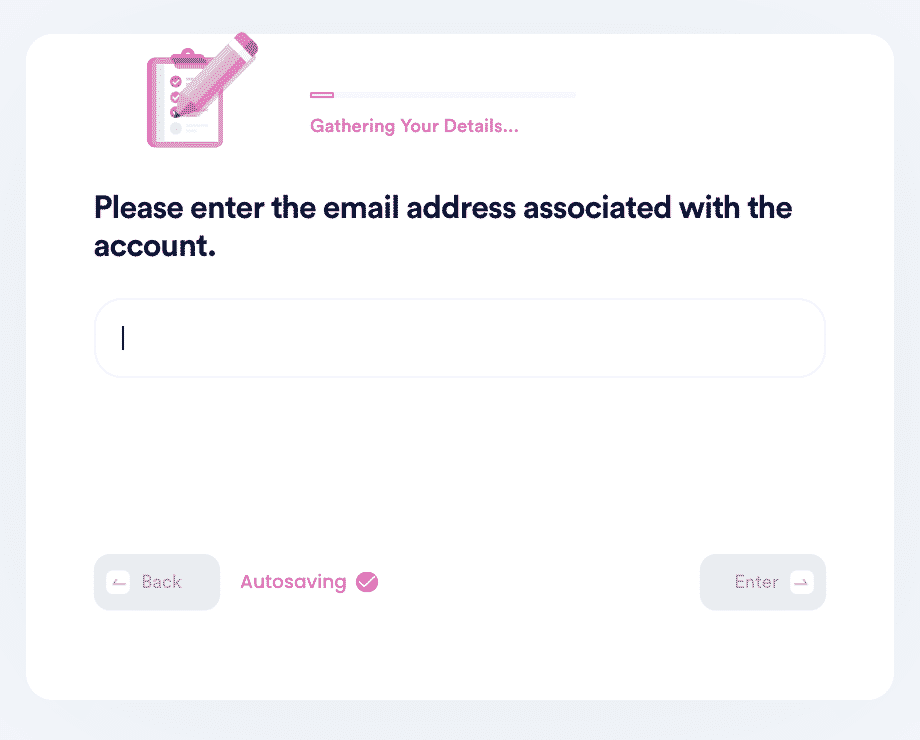 3. Help us verify your account ownership by entering the date you first created the account, when you last logged in, and any payment methods saved under the account.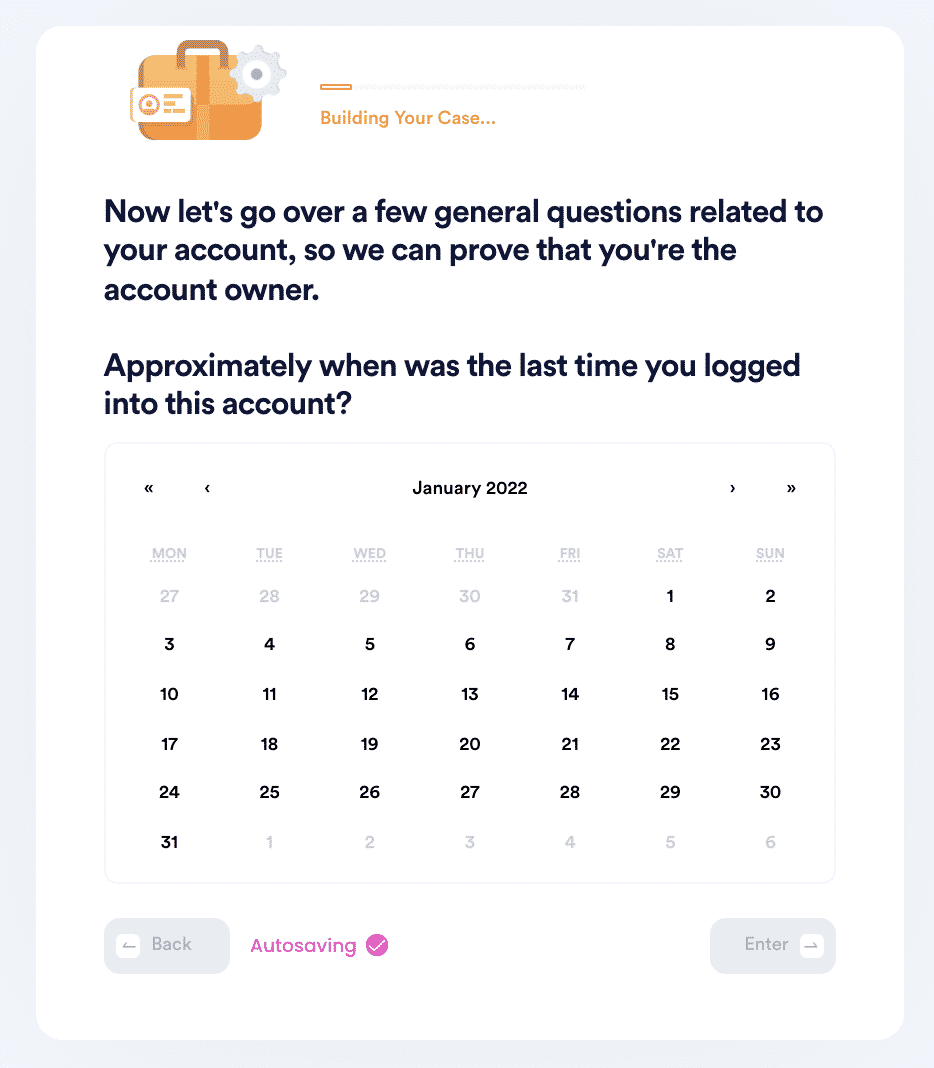 4. Upload photographic evidence if you have any that can help prove your account ownership.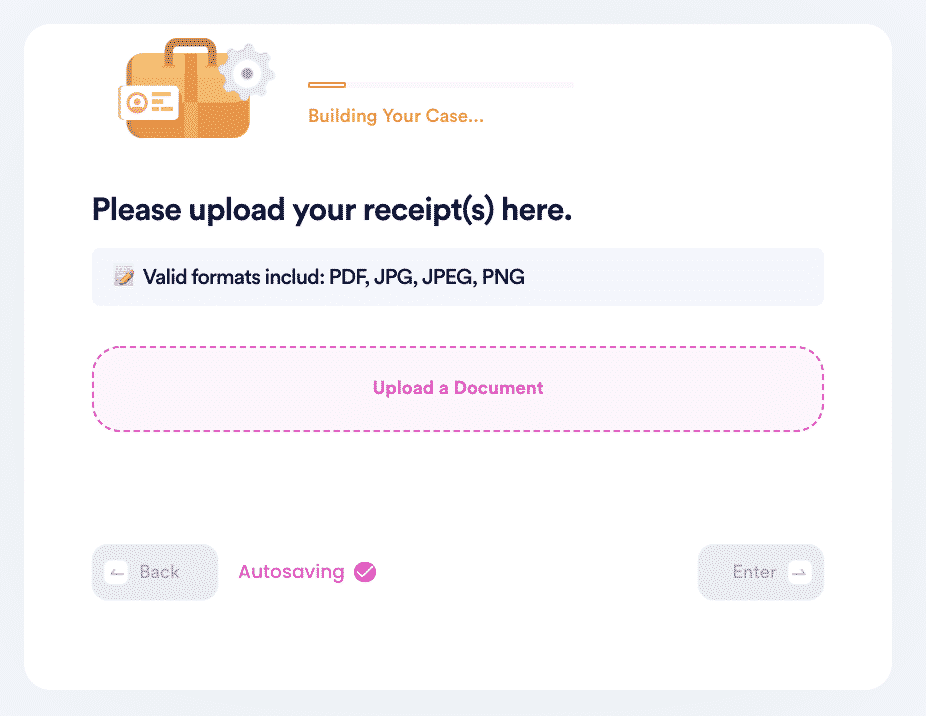 5. Enter any last known or previously used passwords to help verify your identity.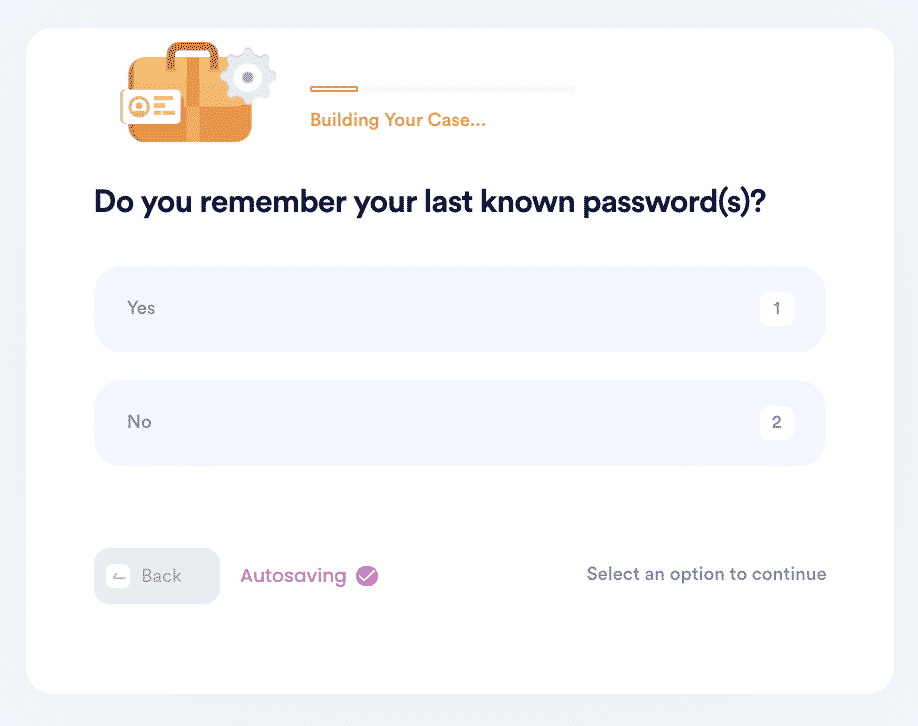 6. Enter your contact information and submit the task!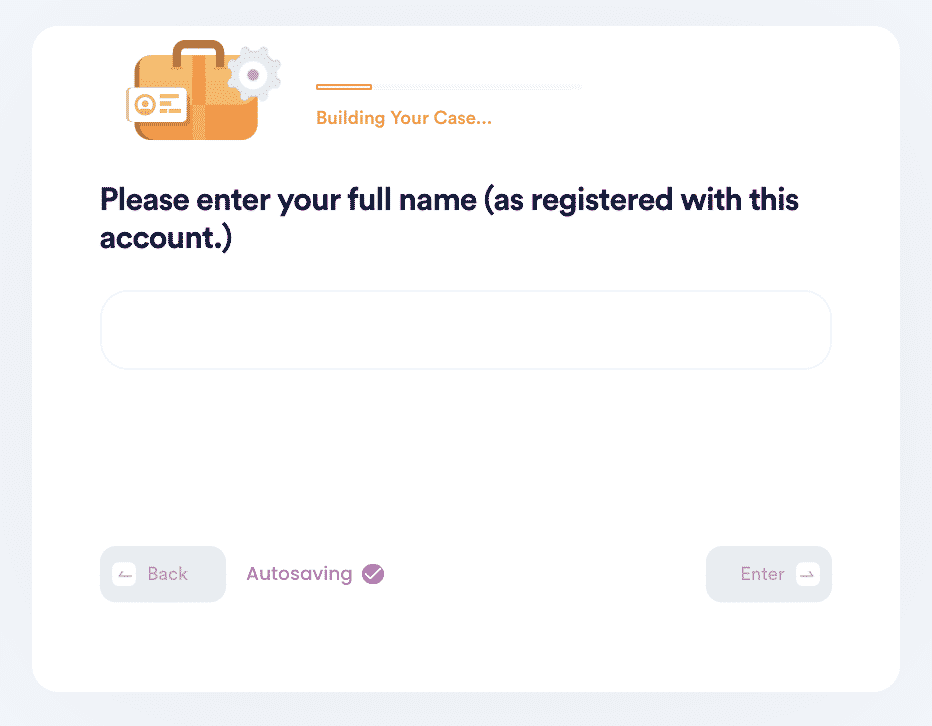 Is PayPal Being Difficult? DoNotPay Can Help You Sue Them
If recovering your PayPal forgot password becomes difficult, and the company seems reluctant to assist you, DoNotPay help initiate a legal suit. Forgetting your account's password or email should not lead to a complete lockout into the account. It's still your account, and you have every right to access it provided you have not violated any terms and conditions. DoNotPay will push the company to help you gain access to the account. If they don't respond to polite inquiries, filing litigation will be the next step.
DoNotPay Helps You Reset All Your Forgotten Passwords with the Click of a Button
DoNotPay can help you recover your with ease. But that is not the only thing we can help you with. DoNotPay can help if you:
What Else Can DoNotPay Do?
Other than helping recover your PayPal forgot password, DoNotPay has more to offer. We can help in the following:
Contact us today for assistance.