Trying to Access Moodle but Forgot Your Password? We Can Help
As a student or educator, you probably have a Moodle account. Moodle has proven to be an ideal open-source learning management system, especially with its customizable management features. Losing such an account after forgetting your password would significantly jeopardize your learning or educational processes.
Recovering your Moodle account password can be overwhelming even though the system provides a process. DoNotPay offers a simple approach to recovering your account password. Follow the steps below, and let's facilitate your Moodle password recovery process.
How to Reset your Forgotten Moodle Account Password by Yourself
If you for the administrator login, you could use their Forgotten your username or Password feature. This allows the website's administrator to obtain a new password for you. You can use the following steps to recover your Moodle password:
Visit the Moodle Login page.
Click the "Forgotten username or password?" Option on the login page.
Enter your login email and click "search".
Click "Continue" on the Confirmation page.
Click the "reset password" link that will be sent on your email.
Click on the confirmation message "Thank you for Confirming Change of Password will appear.
Click "Continue" on the message that appears .
Wait for an email titled "Changed Password" to be sent with your new credentials.
Remember, Moodle only generates your new password based on their security algorithm. Therefore, you should reset their system-generated password to a password of your choice. To change your Moodle password, here's what you should do:
Log in to your Moodle guest account using your new credentials.
Click the "Change password" option on "Setting" on the left-hand side.
Change your password by entering your current password, new password, and a confirmation of your new password.
Click "Save changes".
Login into your account with your new password.
Moodle requires all account owners to choose a password with a minimum of eight characters, with at least one digit, one lower case, one upper case letter, and a non-alphanumeric character.
Reasons Why You Should Reset Your Moodle Password
The main reason to reset your Moodle password is to renew it if you have forgotten your previous one. However, there are other reasons why you would choose to reset it. These reasons are as follows:
| | |
| --- | --- |
| Your password is too long or too short. | Your password can be too long or short, even though Moodle requires its users to choose a password with at least eight characters. Therefore, if you feel that yours is too short, you can go ahead and change it. |
| You use the same password for more sites and devices. | No one loves the idea of having different passwords for every online account. However, this doesn't sound safe, especially if you hold a valid account like Moodle. At least having a different password for your Moodle account ensures that hackers cannot guess your login information. |
| Your password is too obvious. | Again, many people love setting obvious passwords like their date of birth, pet's name, mom's name, and nicknames. It's easy to have your account hacked with these obvious choices. That's why it's advisable to choose a new account if you feel that your current one is too obvious and easily guessed by intruders. |
| You save your password elsewhere. | If you have all your online passwords on a single platform, this will prompt hackers to access those files and hack their way into your Moodle account. The best way to deal with this is by at least having a different Moodle account password to keep your account safe. |
It's advisable to change your passwords regularly to keep your account safe. Why you need to recover your Moodle account and set a new password doesn't matter. DoNotPay can help you complete all the required steps with ease.
Reset Your Moodle Account with DoNotPay
Does resetting your Moodle account seem complicated? Are you tired of trying over and again to create a new password? Don't worry, with DoNotPay you can recover your password in six easy steps:
1. Go to the Recover Passwords product on DoNotPay and select the type of account you are trying to recover, such as email, streaming service, social media, gaming, eCommerce, and more.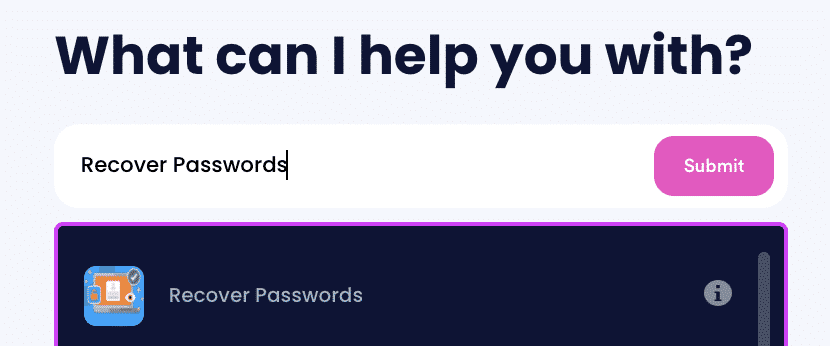 2. Tell us more about your account, including usernames and associated emails and phone numbers.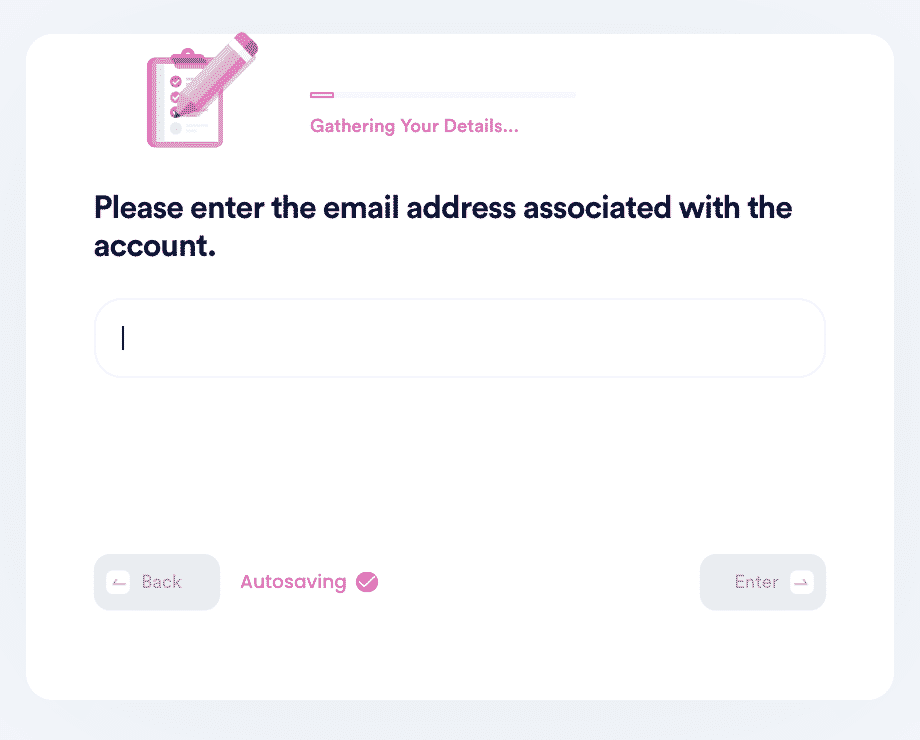 3. Help us verify your account ownership by entering the date you first created the account, when you last logged in, and any payment methods saved under the account.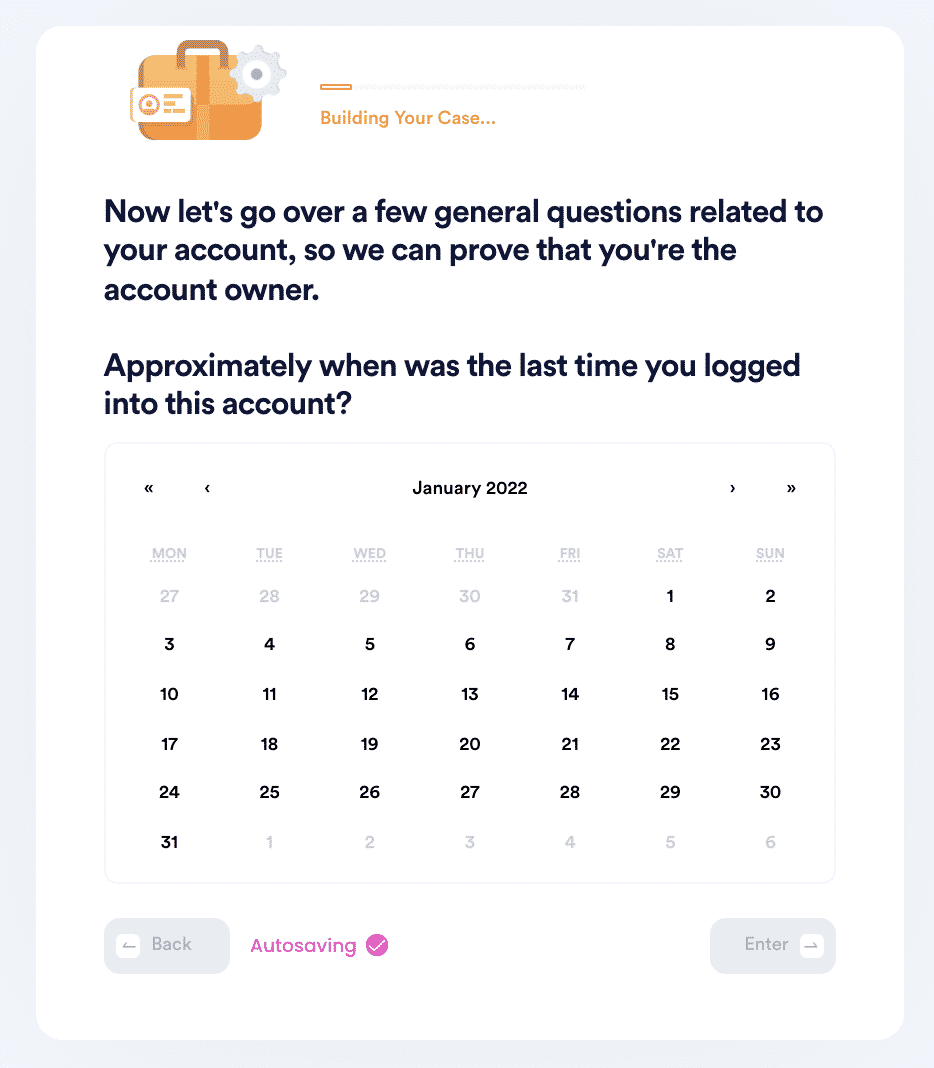 4. Upload photographic evidence if you have any that can help prove your account ownership.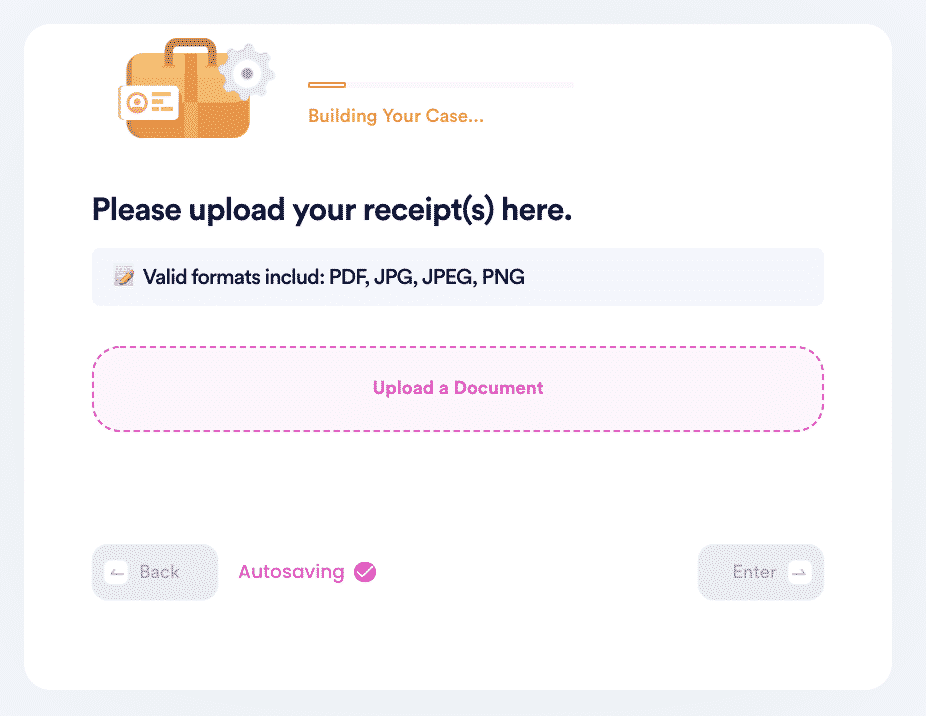 5. Enter any last known or previously used passwords to help verify your identity.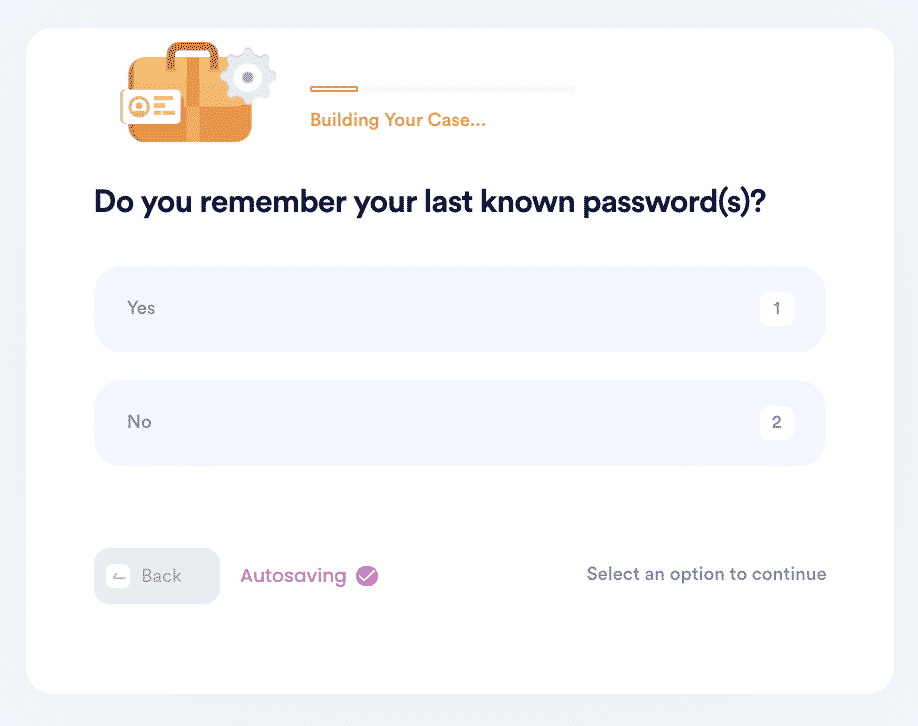 6. Enter your contact information and submit the task!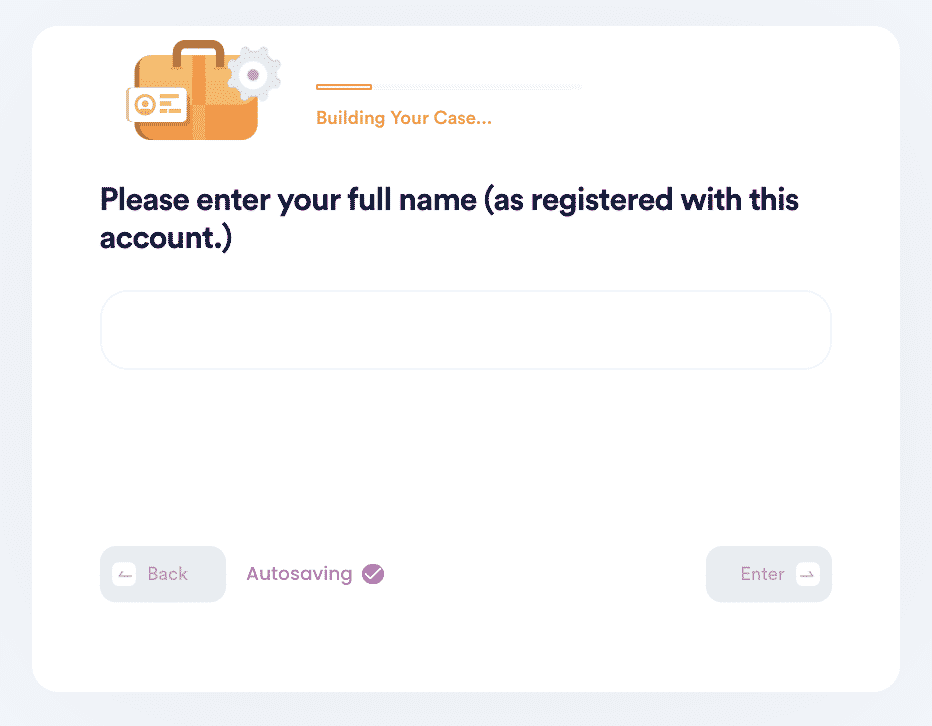 What Else Can You Get from DoNotPay Recover Account Product?
Our Recover Account product doesn't stop at recovering your Moodle account password. You can use this product to recover other accounts such as:
Reasons Why You Should Reset Your Moodle Account Password With DoNotPay
With DoNotPay, you don't have to go through the tedious process above to recover and reset your Moodle account. With our six simple steps above, you can complete your password recovery process without logging into your Moodle account. Recovering passwords has never been this easy.
Sign up today, and let's get started.