Trying to Log in to Meez? Forgot Your Password? Here's How to Reset It
Many professional chefs rely on to scale their recipes up or down, communicate with their teams, automatically add nutrition or allergen information, organize their recipe databases for easy searching, and edit recipes in real-time collaboration. It's an essential part of your busy work life, and you don't have time to waste when logging into Meez. Forgot password? You need it now. Your team and your job depend on it.
Resetting a password can be fairly straightforward, or it can be a complete headache. If the reset password email doesn't arrive right away, or if you no longer have access to the email address you used to set up your account, it could be hours before you get into the app.
Don't risk it, not when you have a culinary team waiting for recipe updates and more. There's a better way. DoNotPay can help you recover your password and access your account quickly and easily, for your and several others.
How to Reset Your Meez Password by Yourself
Like many other apps and websites that understand how common it is to forget a password, Meez offers a reset password option:
Go to the Meez login page
Click "reset password"
Enter the email associated with your account
Wait for the email with the password reset instructions
Hopefully, that email will arrive immediately, and you can get back into your account quickly, but there are a few things that may delay your progress:
The email doesn't arrive
You have to fill out the reset password form again
The email goes to your junk mail and you have to dig through that folder to find it
You don't have access to your account email address and can't fill out the form in the first place
What Happens If You Can't Reset Your Meez Password?
If you need additional assistance, you will have to fill out the contact form and wait for a reply. That could take hours or even days. In the meantime, you'll have to connect with your team via text or call, and you won't have access to your recipes, shopping lists, and other organizational tools.
There's a faster, easier way to get back into your account. DoNotPay can help.
How to Reset Your Meez Password With the Help of DoNotPay
We eliminate the hassle of forgotten passwords by helping you get back into your account. Simply answer a few questions about your account to confirm your ownership of it, and DoNotPay will manage the password recovery or reset process on your behalf. DoNotPay lets you recover your password in 6 simple steps:
1. Go to the Recover Passwords product on DoNotPay and select the type of account you are trying to recover, such as email, streaming service, social media, gaming, eCommerce, and more.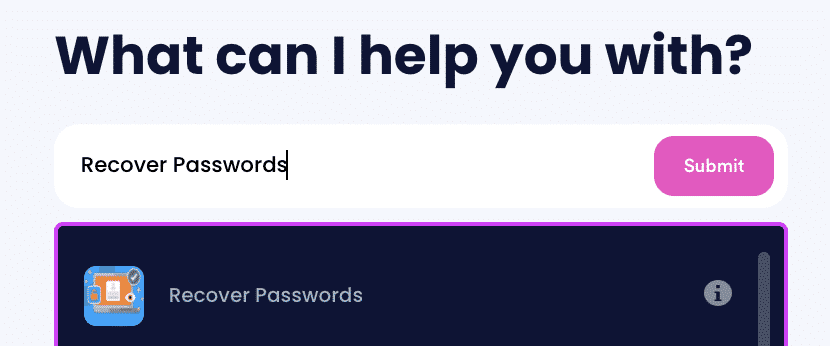 2. Tell us more about your account, including usernames and associated emails and phone numbers.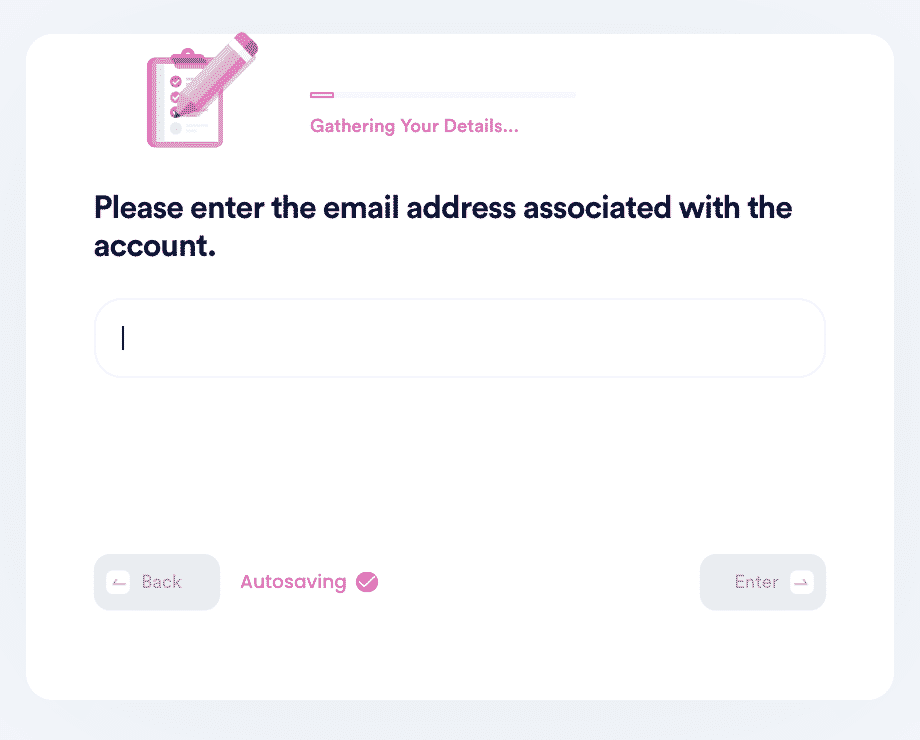 3. Help us verify your account ownership by entering the date you first created the account, when you last logged in, and any payment methods saved under the account.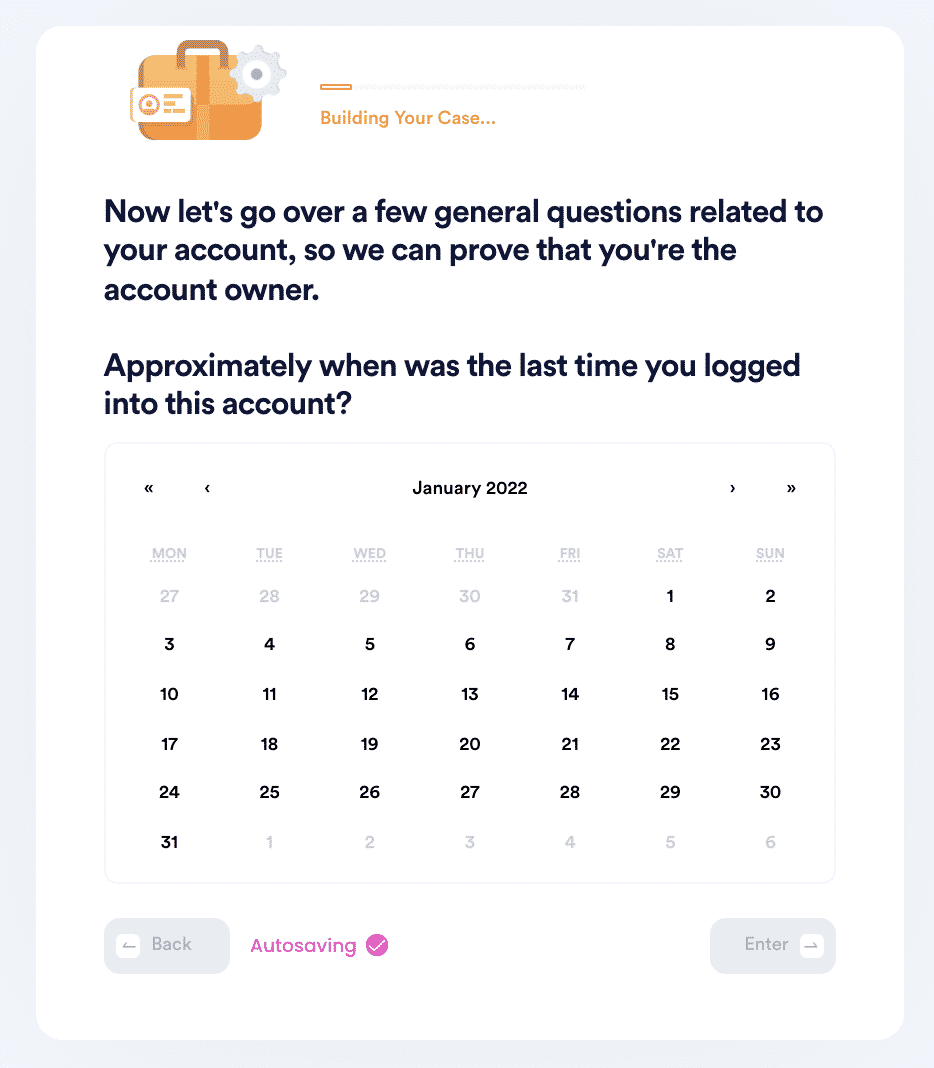 4. Upload photographic evidence if you have any that can help prove your account ownership.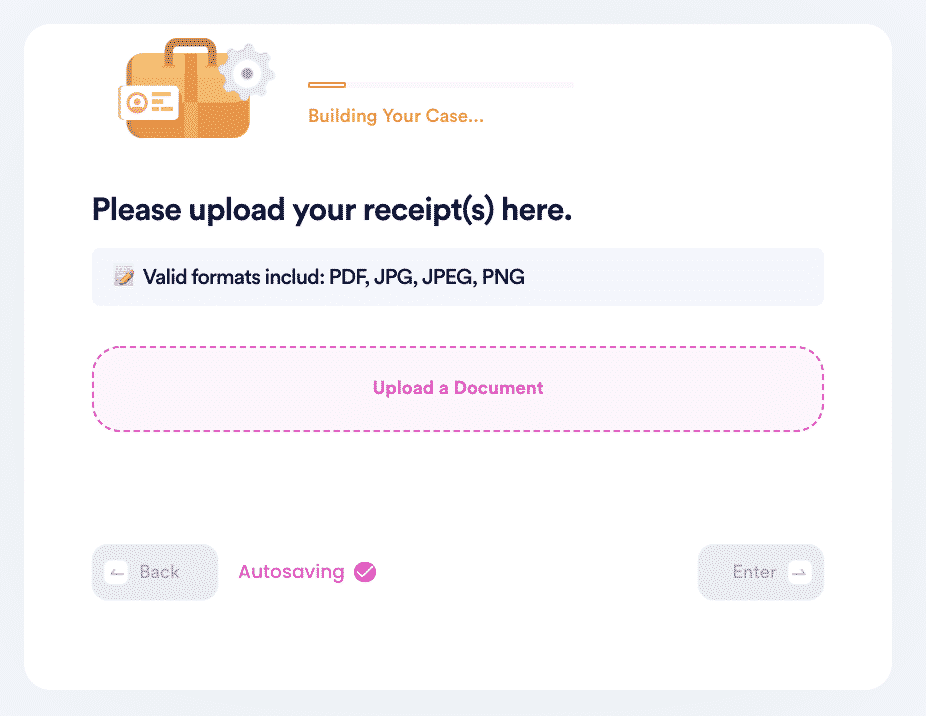 5. Enter any last known or previously used passwords to help verify your identity.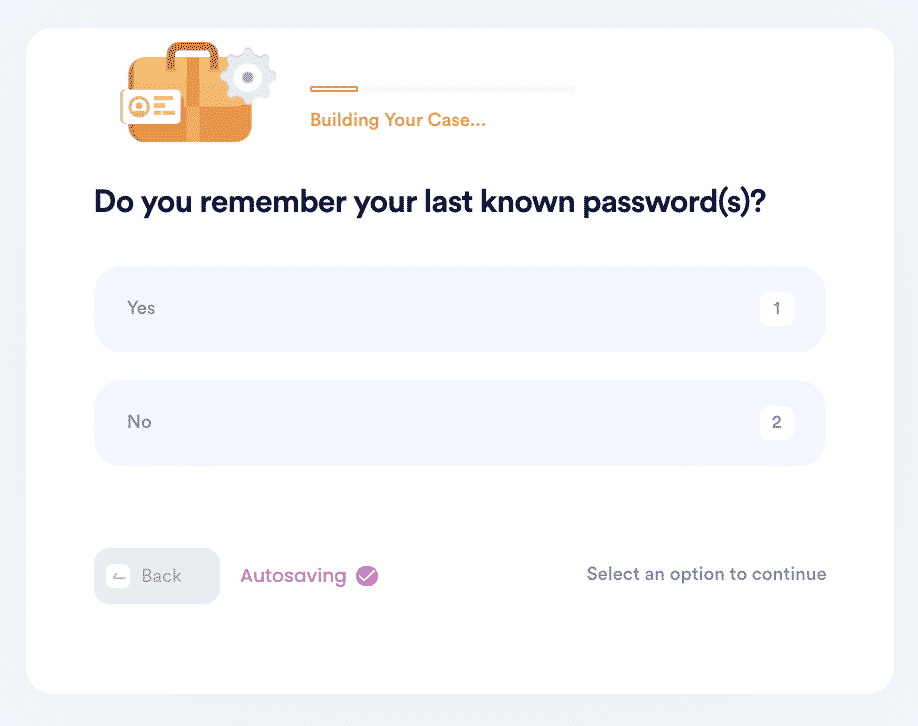 6. Enter your contact information and submit the task!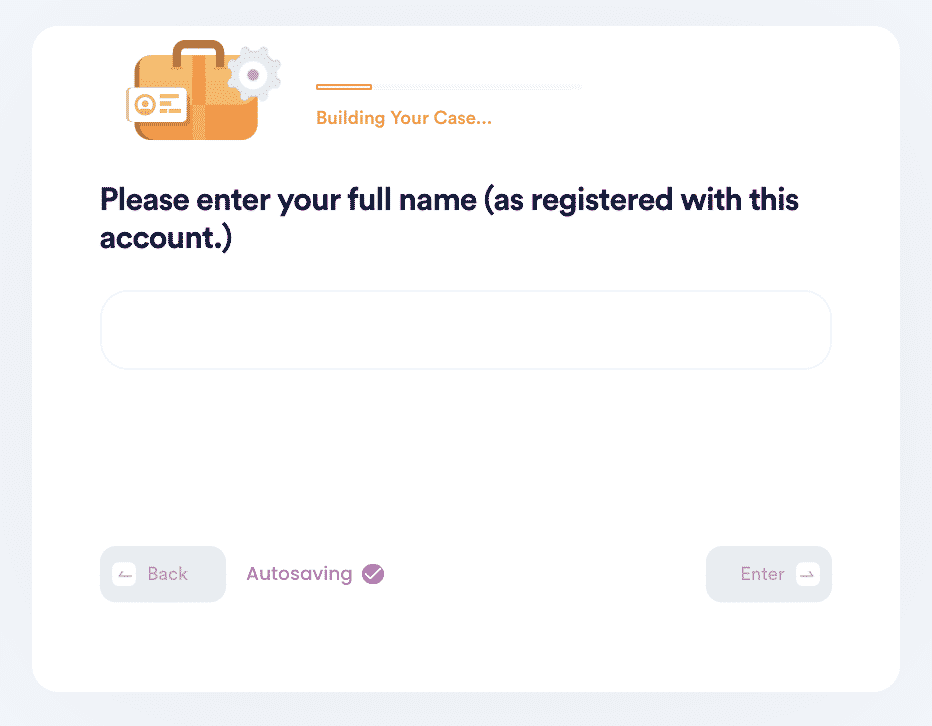 DoNotPay Can Help You Reset All Your Passwords
Instead of filling out forms, waiting for instructions, struggling to remember the answers to your security questions, and ultimately having to contact customer service, DoNotPay will manage the password reset process for you. It's a hassle-free way to regain access to your account when you forget your password—a common occurrence in this modern life, where people have dozens if not hundreds of passwords for both personal and professional accounts, including Meez. Forgot password services from DoNotPay work with any type of password-protected account, and that's not the only thing we do. Here are some examples of other accounts we can help you with if you lose your password.
Is the App Company Being Difficult? DoNotPay Can Help You Sue Them
In some cases, companies make it difficult to reset your password and get other assistance you need to manage the service you're paying for. Typically, this isn't intentional, but it is a grave disservice to a paying customer, and you deserve better. If you can't handle the runaround any longer, DoNotPay can help you take legal action against the company.
What Else Can DoNotPay Do?
Recovering forgotten passwords is just the beginning of the assistance you can receive from DoNotPay. We're here to help you manage the most confusing, challenging, and often frightening legal and financial aspects of modern life. Take a look at our many services and get started today:
Take advantage of our efficient service and discover how DoNotPay makes daily life a little easier.