Enjoy Free Fast Food From McDonald's With DoNotPay
It's not uncommon for fast food restaurants to hand out receipts with surveys at the bottom that promise free food if it's filled out. Restaurants like McDonald's, Firehouse Subs, Wingstop, Five Guys, and Papa Murphy's are all notorious for doing this. The surveys can be long, though, so how can you fill out a McDonald's survey without putting in all the work?
Sure, you could set aside a bit of time to fill out the boring, tedious, long survey to get that free sandwich from your favorite restaurant, but what if someone else could do it for you? Sites like DoNotPay are more than willing to fill out that survey for you and get you the free food you deserve. It's quick, simple, and you get to enjoy a delicious meal for doing almost nothing in return.
How Do You Take a McDonald's Survey?
If you visit the website at the end of your McDonald's receipt, the website will take you to a webpage that prompts you to fill out a survey regarding your most recent experience at McDonald's. The general process for completing the McDVOICE survey goes like this:
Visit the official MCDVOICE website.
Select your language.
Enter the survey code found on your McDonald's receipt.
If you can't find the survey code, you can enter the store number of the McDonald's you visited, visit date and time, and then click "start."
Answer the questions that pop up about your visit.
Click the "submit" button and receive your validation code.
Write the code down and redeem it during your next visit.
It seems like a simple and easy process, but it can be very time-consuming. The fact is, you probably don't care about the questions, nor do you have the time to sit down and complete the survey. It almost doesn't seem worth the trouble just to get a free burger for thirty minutes of your time, though that burger sure does sound delicious. So, what else can you do? You could ask someone else to fill out the survey for you, but then they might want the free food instead. They do deserve it for their pointless work, after all, but then you're missing out on the prize. Don't get discouraged yet though; there is an easy solution to your problem.
Why Should I Take a McDonald's Survey?
Is there anything better than free food? Many restaurants offer free food for completing a company survey, and McDonald's is no exception. It may take a while to fill it out, but at least you can get a free sandwich out of it.
Do I Need a Receipt to Take a McDonald's Survey?
If you've lost your receipt or simply didn't get one, then that's not a problem. As long as you can figure out the store number and remember the relative date and time, you'll be able to fill out your survey without any issues. Don't let a lost receipt discourage you from getting that free food.
Who Can Take a McDonald's Survey?
Fortunately, the list isn't too long. There are a few terms and conditions for who can fill out a McDVOICE survey. These are:
You have to redeem your survey code within seven days of your purchase. McDonald's does not make any exceptions to this rule.
You must live in the United States or Canada.
At least 15 years of age
Use the last week's valid receipts.
Never worked at McDonald's
Coupons can be suspended without clarification at any time.
Can I Take a McDonald's Survey More Than Once?
You can take a McDVOICE survey more than once, but the number of surveys caps at five per month. So, unfortunately, you can't get that sixth free sandwich you were so excited about. However, this policy is per store, so if there's more than one McDonald's in your town, you might be able to get a free sandwich almost every day of the month.
How Long Does a McDonald's Survey Take?
Filling out a survey for McDonald's can take up to half an hour, depending on how you answer the questions. Most surveys don't allow gibberish either, so speeding through the survey typically isn't an option.
Don't fret if you don't have the time or energy to fill out a survey on the McDVOICE website. DoNotPay is a site that will complete the entire process for you.
How to get free fast food using DoNotPay:
If you want to get free fast food but don't know where to start, DoNotPay has you covered in 3 easy steps:
1. Snap a photo of the front of your fast food receipt.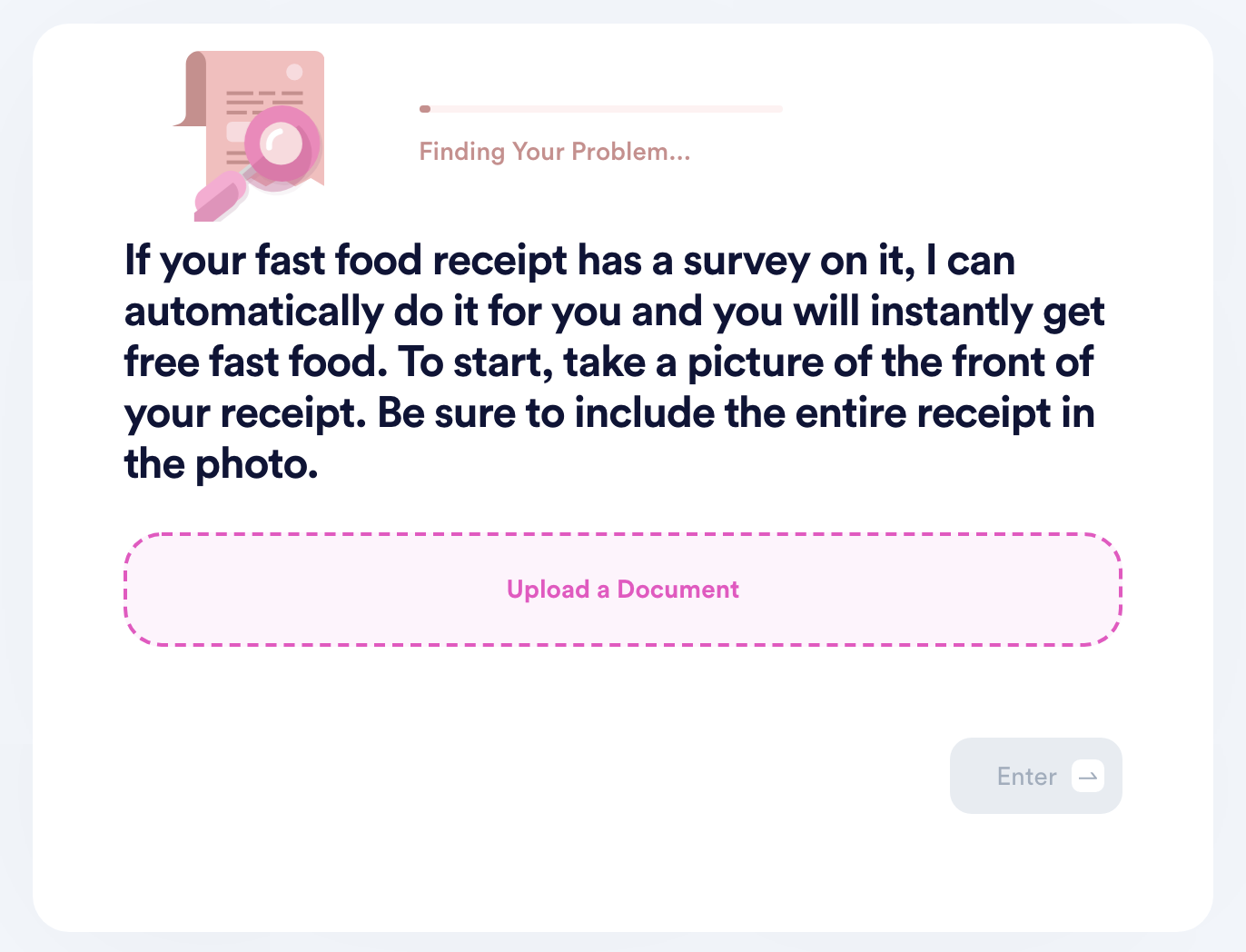 2. Snap a photo of the back of the receipt.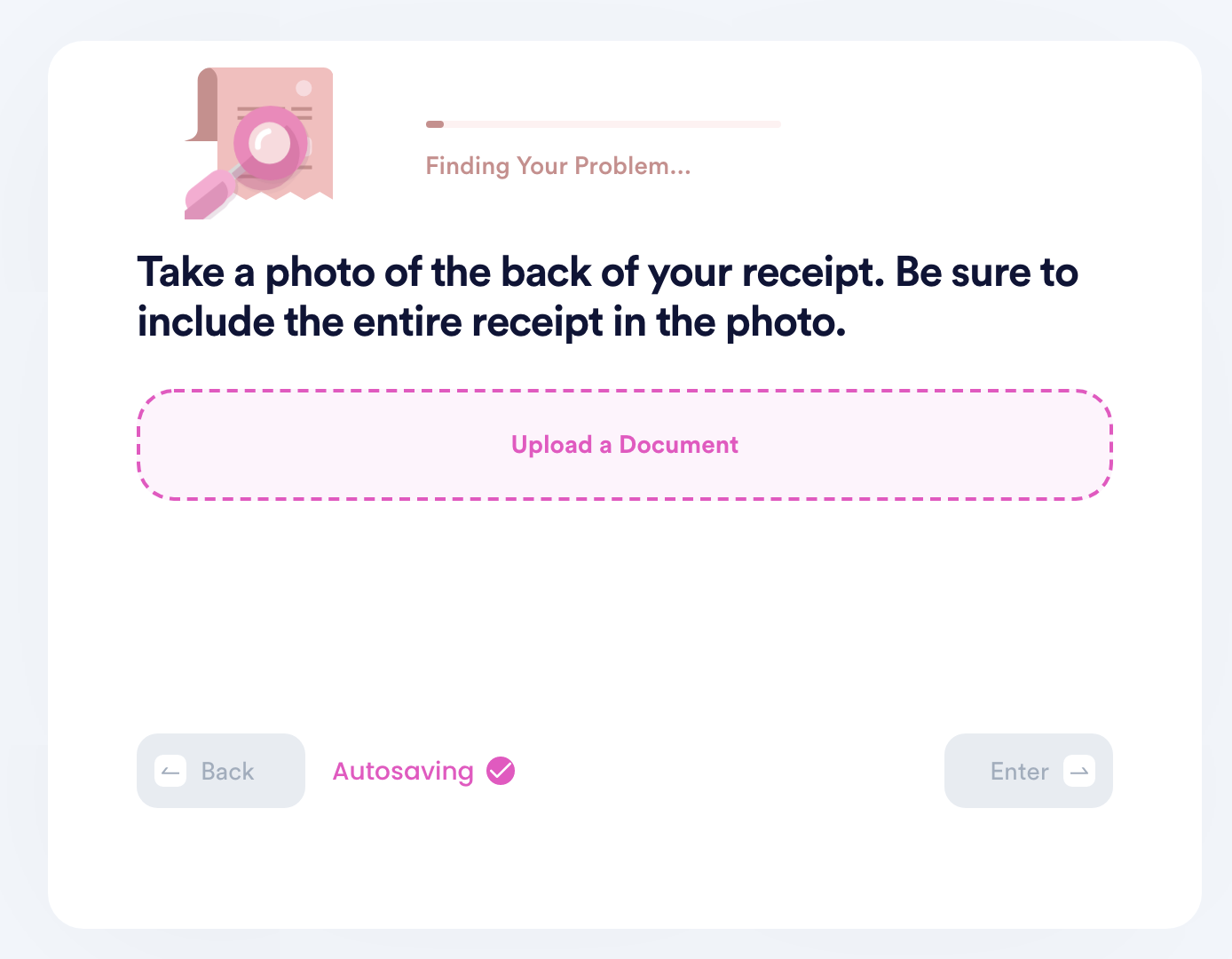 3. Confirm your full name and email.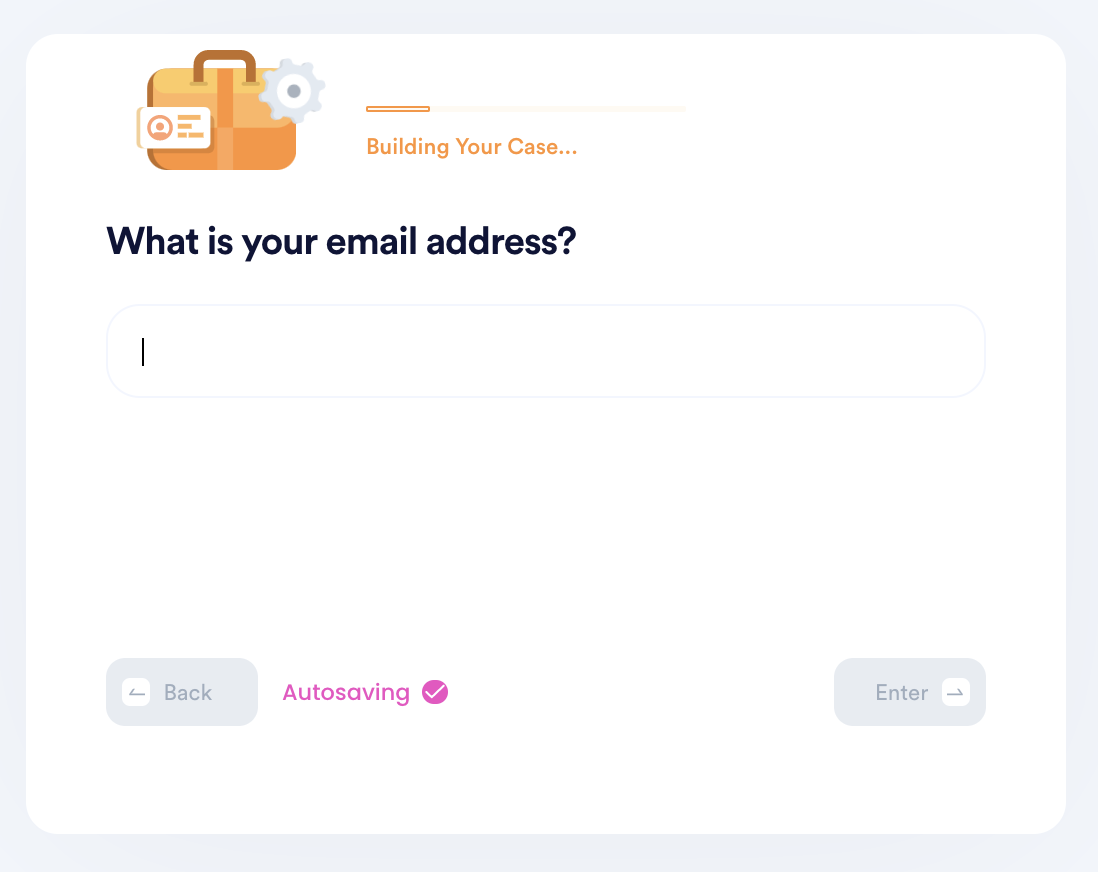 Why Use DoNotPay to Fill Out the McDonald's Survey for You
| | |
| --- | --- |
| Fast | You don't have to spend hours trying to solve the issue. |
| Easy | You don't have to struggle to fill out tedious forms or keep track of all the steps involved in solving your problem. |
| Successful | You can rest assured knowing we'll make the best case for you. |
If you have the receipt with your survey code, then you don't have to put in any work to get your free food or cashback. Taking thirty minutes to fill out a survey can be a huge inconvenience if you live a busy life or simply have something else you'd rather be doing, so why not snap a couple of pictures and have someone else fill it out for you?
DoNotPay Works Across Other Food Chains Too
Not only does DoNotPay complete surveys for McDonald's, but it does the same for a ton of restaurants, including:
With such a long list of restaurants, including Chick-fil-A, why wouldn't you try out DoNotPay?
What Else Can DoNotPay Do?
DoNotPay can do a lot of things for you. The site is basically an online lawyer, so there are almost no limits to what it can help you with. DoNotPay can help you solve a variety of issues, including examples like: