Unlock the Secret of Free Fast Food Through Tellhappystar!
Fast food purchases can quickly add up over time, but every purchase can lead to a discount. You've probably seen that you can get free food from Carl's Jr. by taking that survey at the bottom of the receipt.
Aside from Carl's Jr., pretty much every fast-food restaurant offers these surveys, from Chick-fil-A to Wingstop. However, these surveys can sometimes be difficult to access and finish. Start making the most out of your fast food budget with DoNotPay!
How to Take a Carl's Jr. Survey
To complete your Carl's Jr. survey, you must visit the TellHappyStar page. Carl's Jr. is owned by the same company as Hardee's, so you can use this website for both receipts.
Once you've accessed the website, follow these steps:
1. Enter the store number, the date and time of your visit, and your age.
2. You'll be asked to rate the overall compliance of the store that you visited.
3. You'll have to answer a series of questions about your visit. These typically ask about the behavior of staff, cleanliness of the store, which items you ordered, or the timeliness of deliveries.
4. After you complete the survey, you'll get a validation code that you can present to the cashier on your next visit.
Depending on the number of questions, it might take more than 30 minutes to complete. Many people don't see the point in devoting so much time to something just to get a free food item.
As a result, many people toss their receipts away without a second thought. Considering all the free food you can potentially get, that's as good as throwing money away. A completed Hardee's or Carl's Jr. survey could also win you a $1,000 gift card, but not if it's in the trash.
Many people also don't realize that those surveys can also help employees. When a store has more positive surveys, employees can get free meals and other prizes.
Does the Carl's Jr. Survey Have Any Rules?
Many people don't complete their Carl's Jr. surveys (or end up disqualified) due to misunderstandings about the following rules:
You need to have purchased something from the restaurant to receive a receipt for your transaction. However, you may not always receive your receipt if you're getting your meal for free. For example, when you download the Carl's Jr. app, first-time users are often awarded a freebie. Your server may not see the point of issuing a receipt for a free item. It's a simple misunderstanding, but you won't have any proof to complete your survey!
You can only participate in the survey if you're 18 or over.
If you're currently employed at either Carl's Jr. or Hardee's, you will automatically be kicked out of the survey. You could lie about your status, but that could be considered theft if you're caught. You also probably won't be awarded the grand prize of a $1,000 gift card.
You won't be allowed to complete the survey if you aren't an official U.S. citizen. The rule still applies even if you're a foreigner on vacation in the States legally.
The code you need to complete the survey is only valid one week after the purchase. There's also the possibility that you may be kicked out of the survey if you spend too long on a question. You can always start over if you're within that week-long window, but who wants to deal with the hassle?
Complete the Carl's Jr. Survey the Easy Way: With DoNotPay
Filling out fast food surveys is a win-win for both you and the store! Of course, it's not always possible to make time for an extensive questionnaire in your hectic schedule. DoNotPay respects your time and wants to make sure you get the rewards that you deserve.
If you want to get free fast food but don't know where to start, DoNotPay has you covered in 3 easy steps:
1. Snap a photo of the front of your fast food receipt.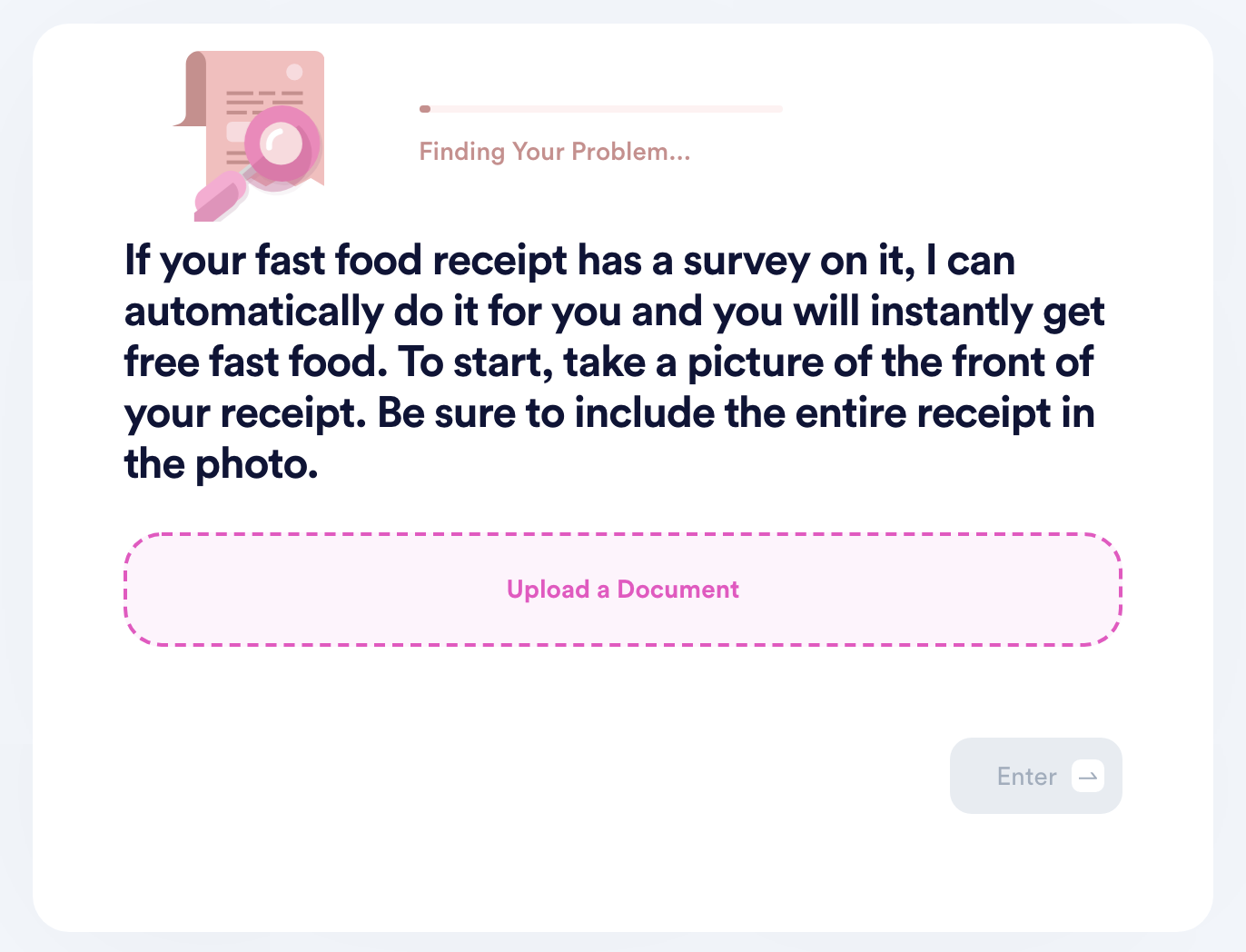 2. Snap a photo of the back of the receipt.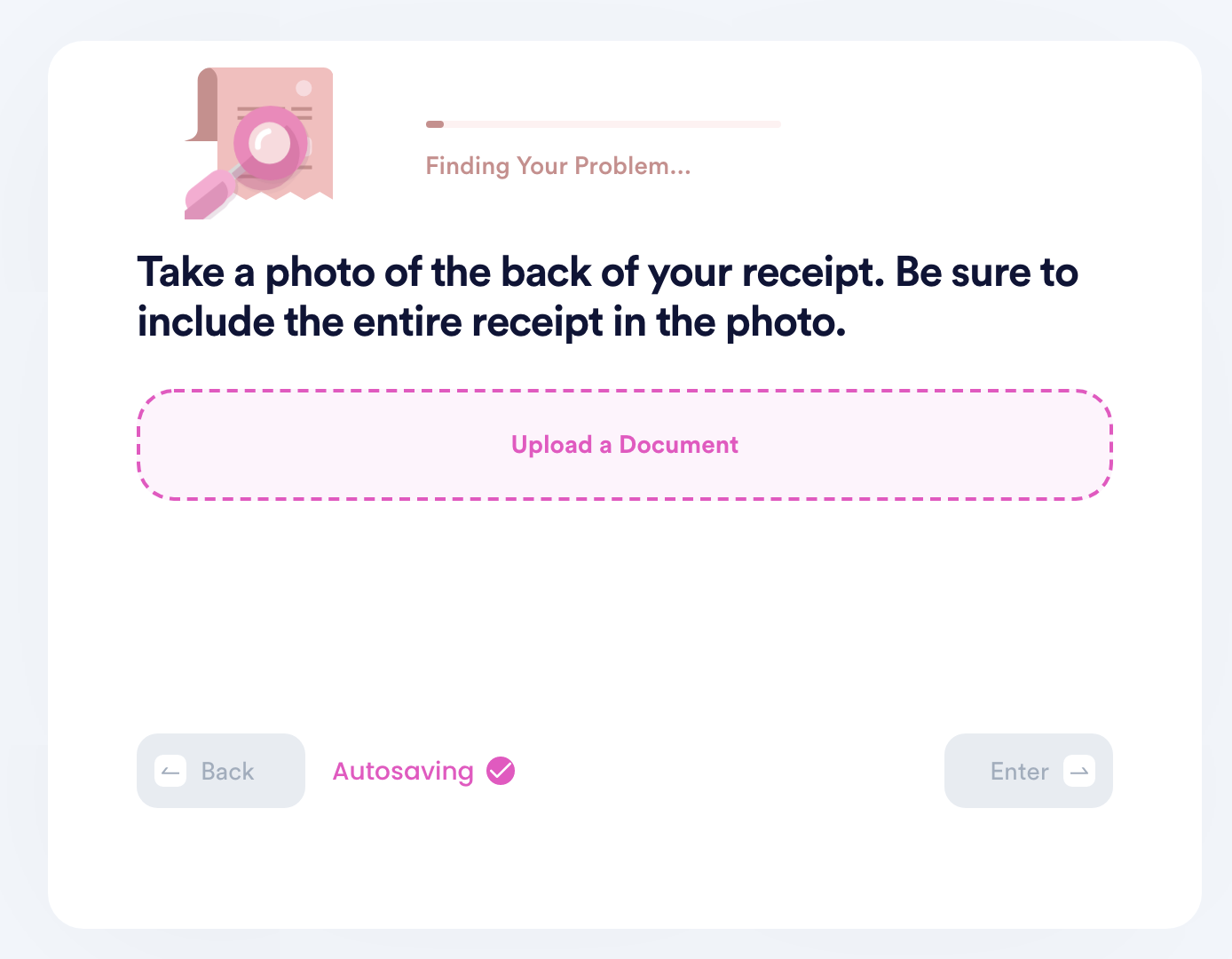 3. Confirm your full name and email.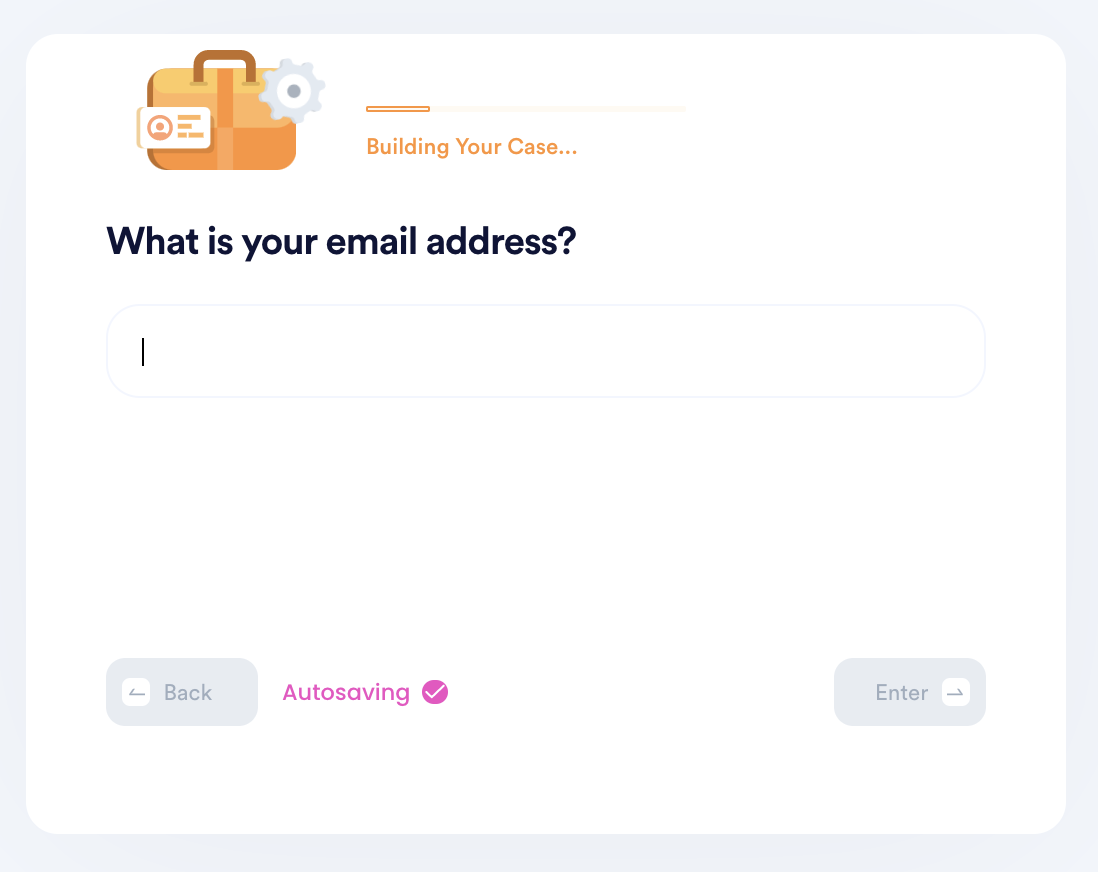 Here's why our customers love DoNotPay for fast food surveys:
You get your rewards in two simple snaps - that's it!
Our bot completes the survey for you - no needlessly convoluted questions!
We always get your rewards successfully and deliver directly to your inbox, so you'll never lose them!
Got Another Survey? DoNotPay Can Still Help!
DoNotPay can help you get free fast food from Carl's Jr and any popular chain, including:
Getting More Freebies With DoNotPay
If you're not a fan of fast food, DoNotPay has other rewards for you! We offer solutions for getting no-obligation free trials, gift card cashback, and free raffle tickets. All of these can be obtained in seconds, no survey is required!