How to Reset a Forgotten KYCalc Password
KYCalc is a clever iPhone app to store hidden and secure files behind a calculator app facade. To access your files, you open the calculator and enter the secret numbers that serve as your password. However, if you , you'll be locked out of all your hidden images and files.
This can be pretty frustrating, especially since there is no automatic way to get your password back with an email address. KYCalc is based on secrecy, and the account is local-only, just on your iPhone, so you'll need direct help from an admin to restore a lost password and regain access to your hidden files. Fortunately, DoNotPay is here to help.
How to Reset Your KYCalc Password On Your Own
Idea Solutions make KYCalc, and their support system is pretty limited. There is no quick online way to reset your password or a tool in the app that makes this easy. If you check out their KYCalc support FAQ, the only password-related answers are about passwords stored inside the hidden files app, not your password for the app itself. If you , you'll need to file a support ticket.
Submit a Support Ticket
Navigate to the Support Ticket Page for IdeaSolutions
Give your Full Name and Email Address
Name the ticket "Reset Password Request" or something similar
Explain in the message box that you need to reset your KYCalc password and regain access to your files.
If IdeaSolutions chooses to answer in the next few business days, they will let you know if they can reset the password remotely through the app or guide you through the process of restoring access to local hidden files.
Why You Might Have Trouble Resetting Your KYCalc Password on the iPhone
There are two reasons why you might have a hard time getting your KYCalc password reset:
IdeaSolutions is a small and not very corporate studio. They may not answer your message or have the tools to implement a remote fix.
KYCalc is mainly a local storage app without online passwords to recover via email or text.
Reset Your KYCalc Password with the Help of DoNotPay
KYCalc is an unusual app with unusual password requirements. Forgetting your password could be disastrous, and with such a small development studio, there's no guarantee you'll hear back with a solution. That's why DoNotPay is here to help. With the password recovery product, we can help you reach out directly to the KYCalc app team and get a response where customers might not.
DoNotPay can help you get a new password or remotely reset the app without you having to spend night and day waiting for a response from filing your support claim. Let us handle the tedious part of this task and get back to you with a password reset procedure.
DoNotPay lets you recover your password in 6 simple steps:
1. Go to the Recover Passwords product on DoNotPay and select the type of account you are trying to recover, such as email, streaming service, social media, gaming, eCommerce, and more.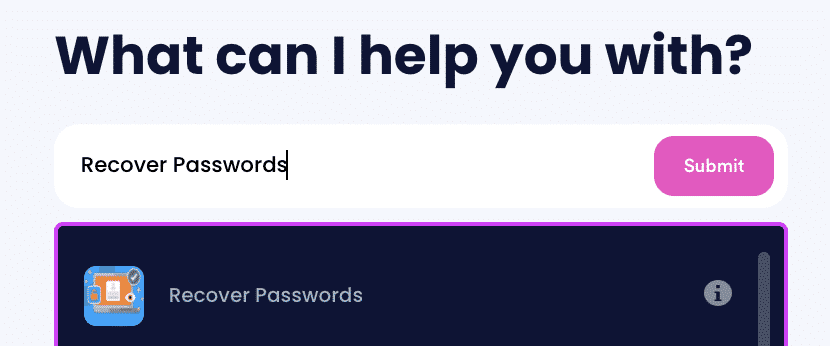 2. Tell us more about your account, including usernames and associated emails and phone numbers.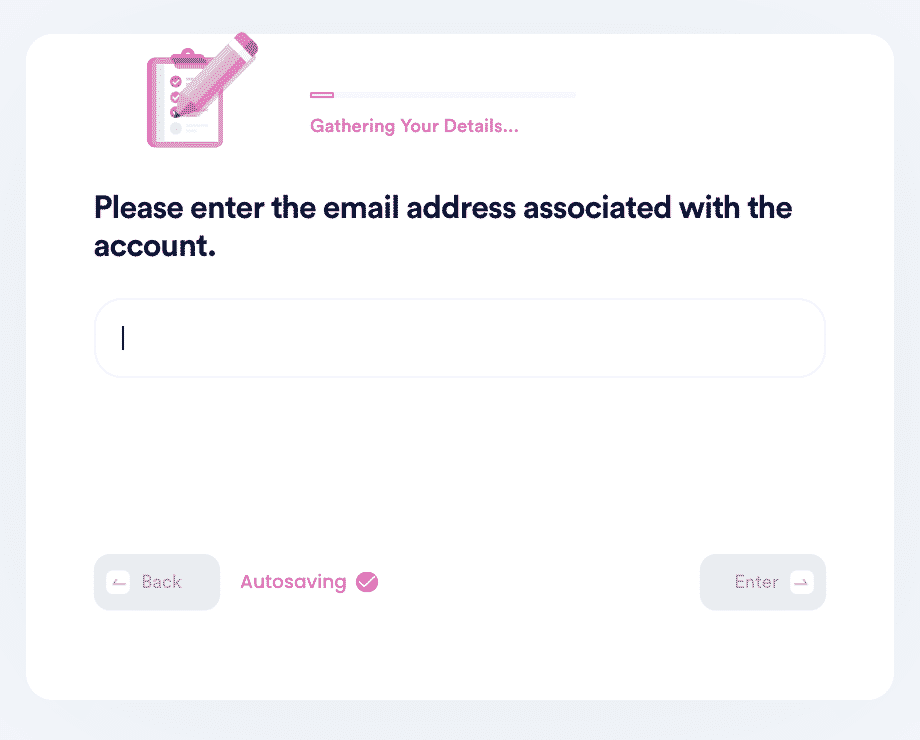 3. Help us verify your account ownership by entering the date you first created the account, when you last logged in, and any payment methods saved under the account.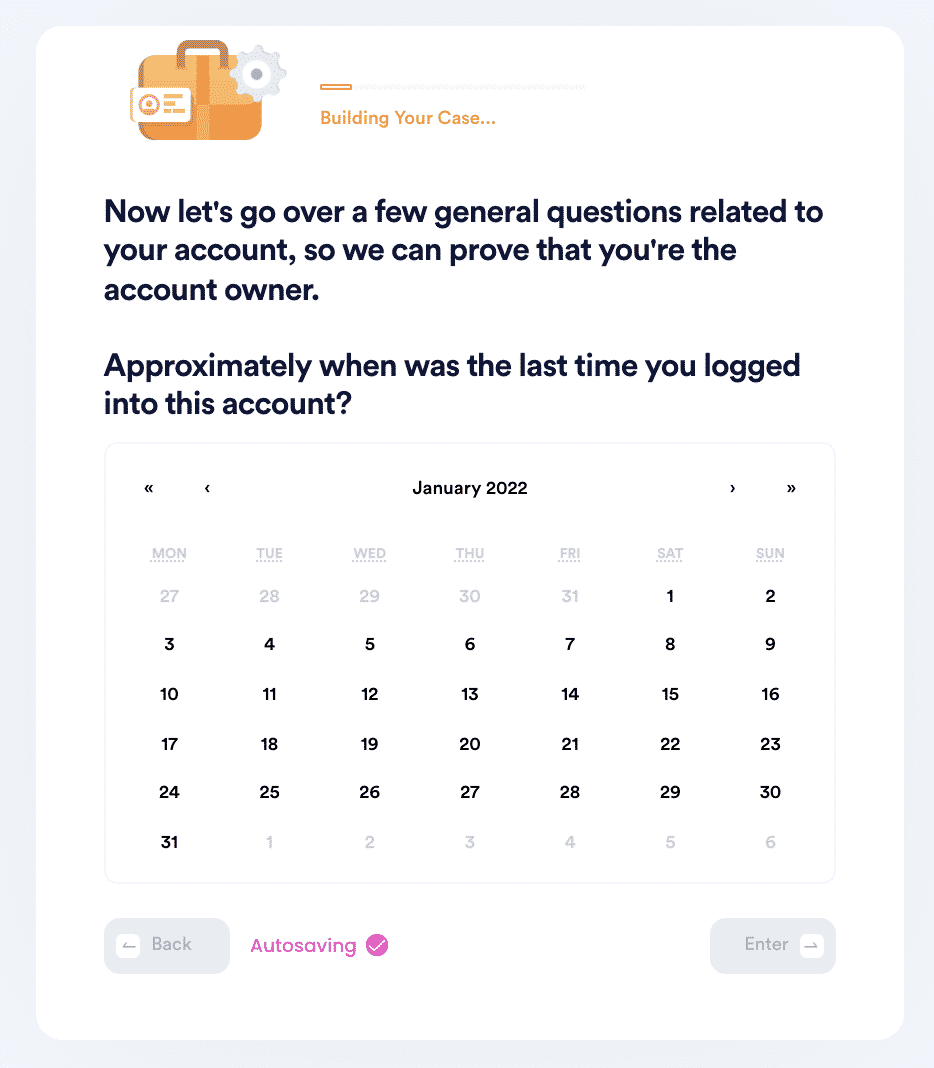 4. Upload photographic evidence if you have any that can help prove your account ownership.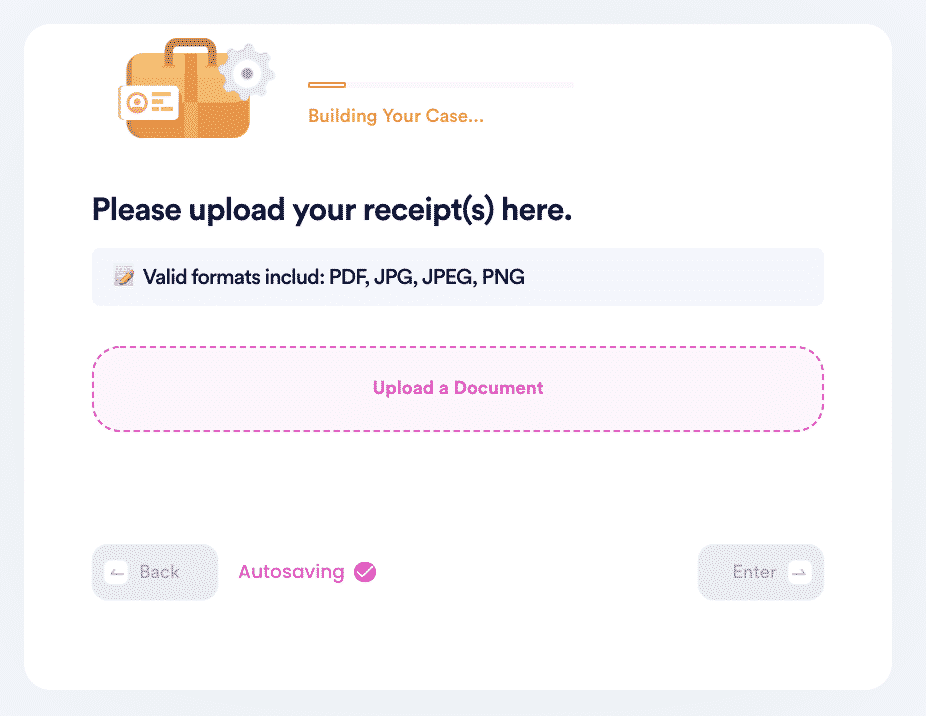 5. Enter any last known or previously used passwords to help verify your identity.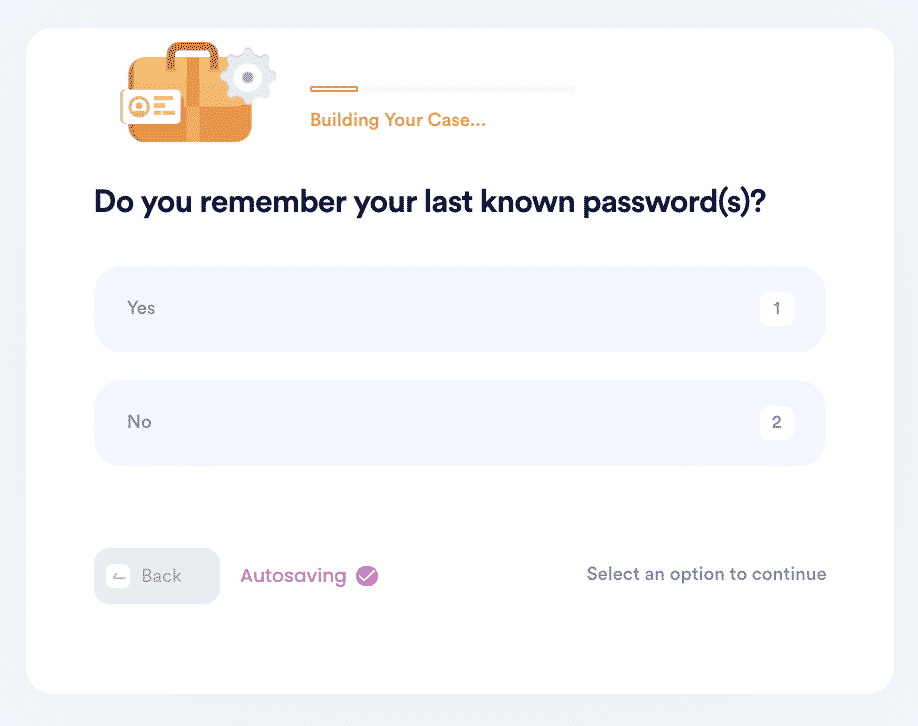 6. Enter your contact information and submit the task!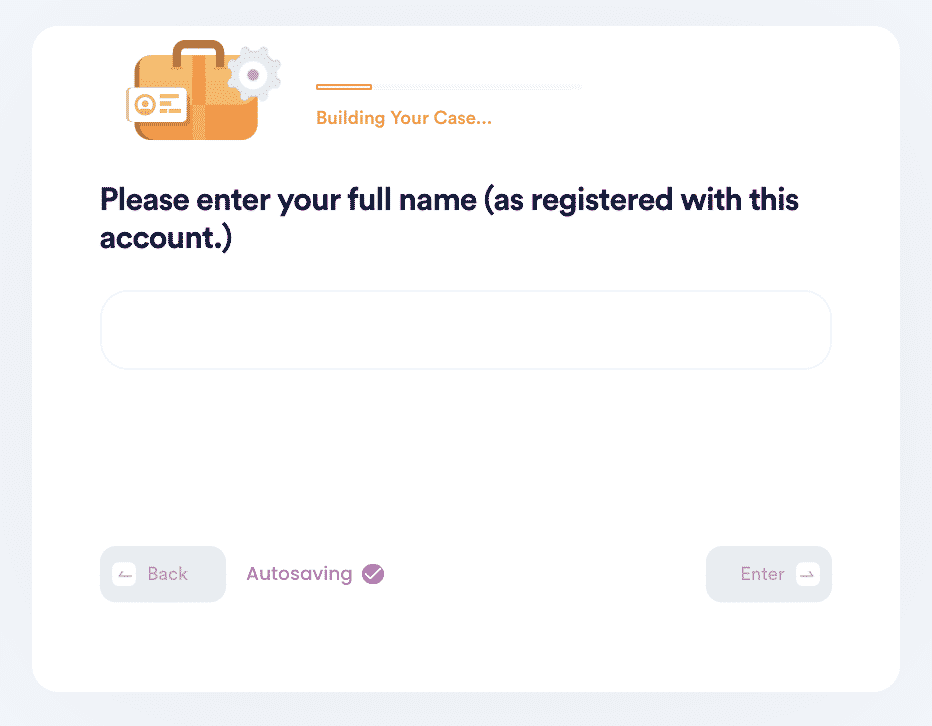 Is KYCalc Being Difficult? DoNotPay Can Help You Sue Them
If the KYCalc app team refuses to provide you with an avenue to reset your password, DoNotPay can help you file a lawsuit to regain access to your account and your hidden files. As an online legal team, we have the resources necessary to take IdeaStudios to court and hold them to restoring your password or sending a reset procedure you can follow.
DoNotPay Helps You Reset All Your Forgotten Passwords with the Click of a Button
Of course, DoNotPay can help you with more than just your KYCalc password. Our password reset product works with any online account where you have forgotten your password and can't use the password reset tools available. Here are a few more essential accounts for which we can help restore the passwords.
What Else Can DoNotPay Do?
DoNotPay can do all sorts of things to simplify your life and avoid unnecessary expenses. Check out these other products, among dozens, that can help you avoid hassle this year.
Conclusion
Getting locked out of your KYCalc iPhone app with a forgotten password can be frustrating. DoNotPay can help you restore any password for any program. Explore this and other services today.