How to Reset a Forgotten Musical.ly Password
Did you make a Musical.ly account before the app became TikTok in 2017? The good news is that your old username and password will still work, as will the databases. The bad news is that if you , you'd need to go through password recovery. 2017 was a long time ago. Most of us don't have the same phone, and you may reasonably no longer have access to the email address or phone number you signed up with.
If so, you're going to have a more challenging time restoring your Musical.ly account in the new TikTok app. Fortunately, DoNotPay can help you get back any account, no matter how long ago you made that long-forgotten password.
How to Reset Your TikTok / Musical.ly Password Manually Through the App
Use the TikTok Password Recovery Tool
Open the TikTok App Login Page
Musical.ly is now TikTok and has been since 2017. You can recover your account using the TikTok account recovery tool. Start by opening the TikTok app on your browser or downloading the app on your phone.
Then select login to open the login menu form.
Choose Your Login Type
TikTok will ask you to select phone, email, or username to identify your account.
Select the one you used to sign up for Musical.ly
Click "Forgot password?"
Underneath the sign-in credentials, you will find a small link called "Forgot password?"
Click this link
Enter Your Recovery Email or Phone Number
Enter your recovery email or phone number and submit your password reset request.
Follow the link to Reset Your Password.
You should receive an email or text message with a password recovery link
Follow the link and enter a new password
Save your password somewhere secure so that you can access TikTok with your old Musical.ly login.
What to Do if You Forgot Your Musical.ly Password and Lost the Account Email
What if you don't have access to the email or phone you used to sign up for Musical.ly? Can you still restore your account on TikTok?
Potentially, yes. But this will be trickier. It's perfectly normal to lose a phone number or email address over 5+ years, but you will need to contact TikTok support to get your account and username back using other details about your old account.
Start by tapping the Profile button in the bottom right.
Then tap the hamburger 3-line icon in the top right.
Select "Report a Problem" and pick the topic that most closely resembles your login issue.
The app may suggest a few steps to try. Feel free to try them.
If you still can't access your account, you'll need to tap "Still have a problem" to access the customer support messaging center.
Explain your login problem and wait for a response.
Reset Your Musical.ly Password With the Help of DoNotPay
TikTok is fairly standard in dealing with lost accounts, even those created during its Musical.ly days. You can't guarantee you'll hear back or have your account restored. Fortunately, though DoNotPay can help you where TikTok may not. We'll contact TikTok through more official and less filtered channels and let them know you are interested in and lost the email or phone number.
With the information you give us, we'll prove to TikTok that you own the account and have a password reset message sent to a new email or phone number that you have access to. It's as simple as that.
DoNotPay Lets You Recover Your Password in 6 Simple Steps:
1. Go to the Recover Passwords product on DoNotPay and select the type of account you are trying to recover, such as email, streaming service, social media, gaming, eCommerce, and more.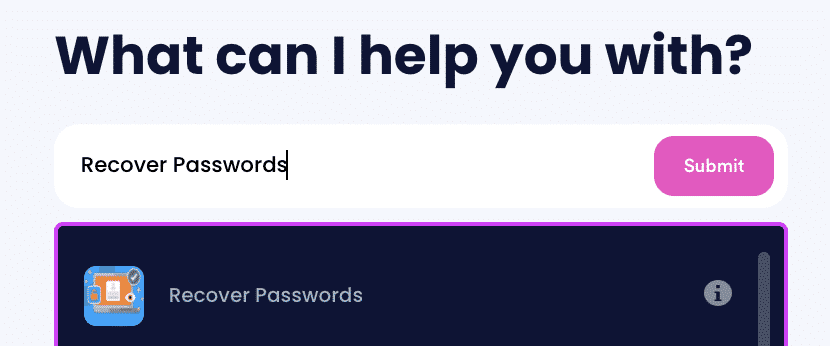 2. Tell us more about your account, including usernames and associated emails and phone numbers.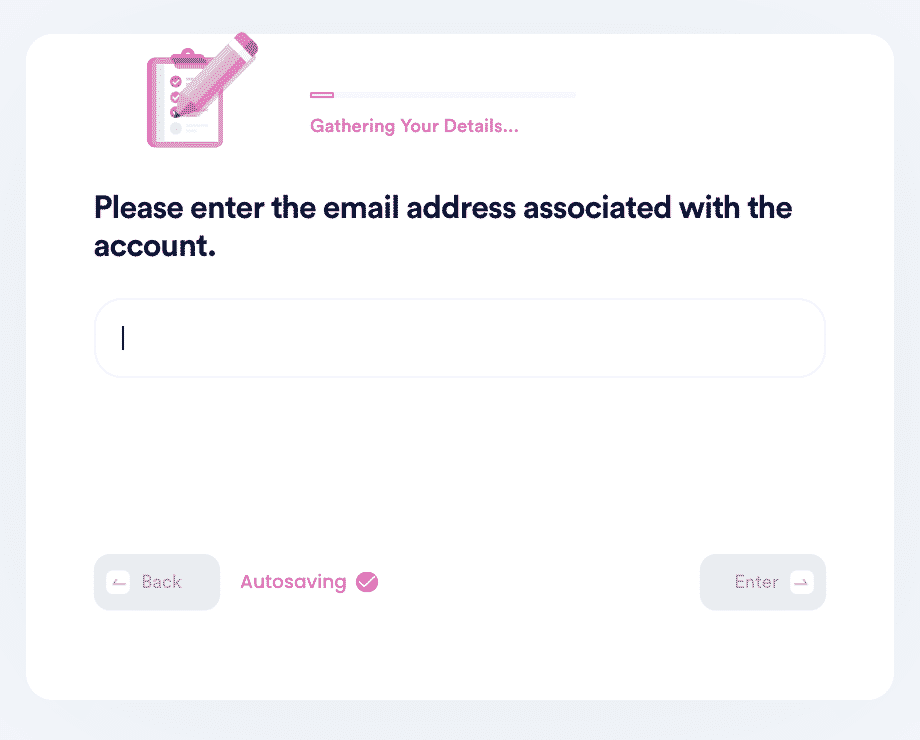 3. Help us verify your account ownership by entering the date you first created the account, when you last logged in, and any payment methods saved under the account.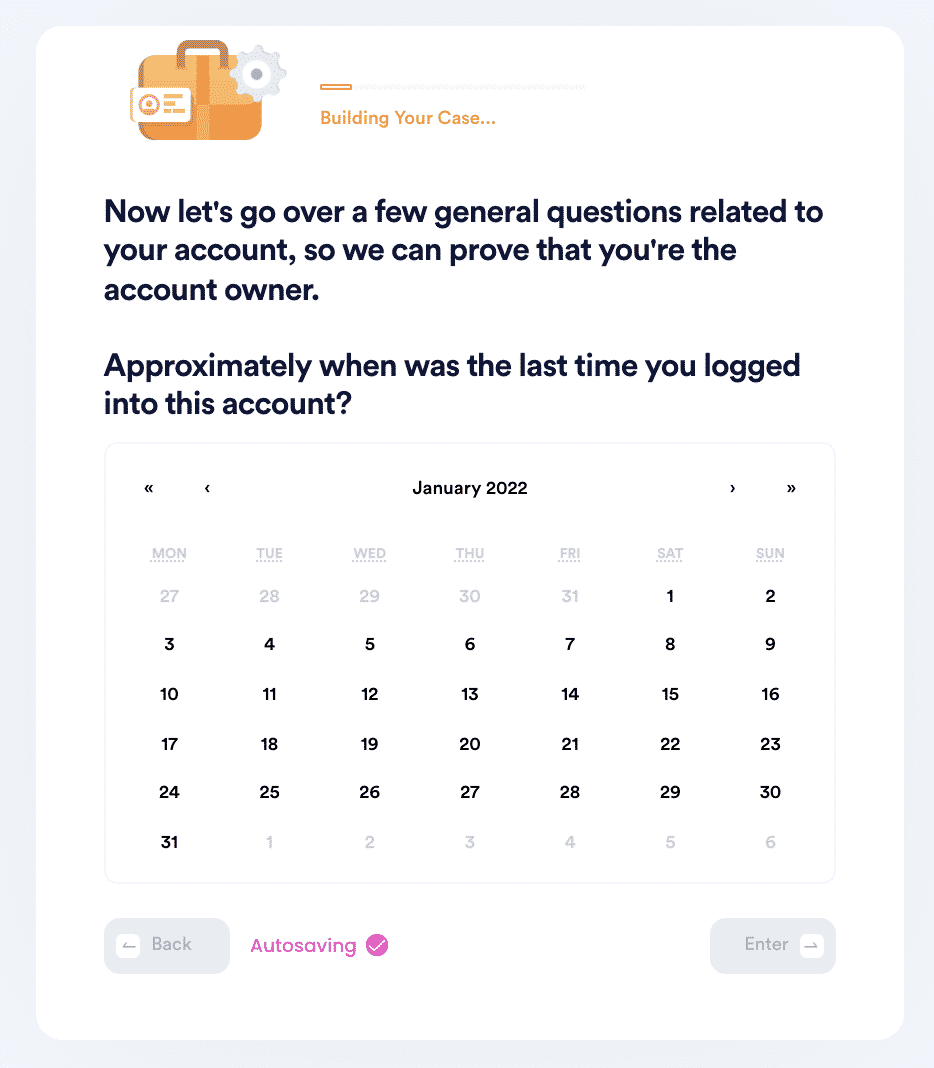 4. Upload photographic evidence if you have any that can help prove your account ownership.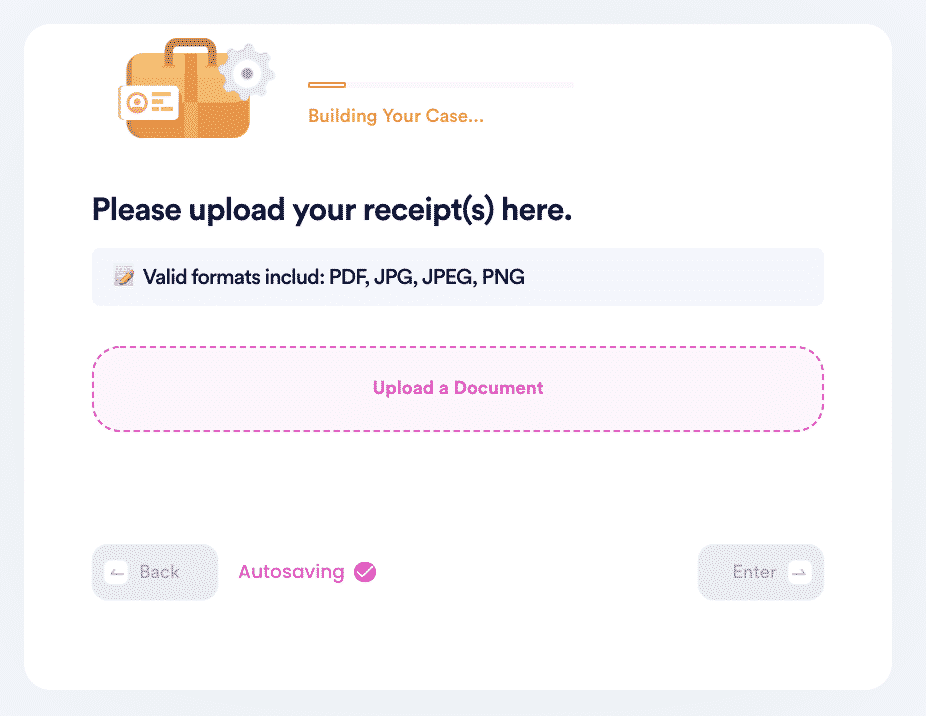 5. Enter any last known or previously used passwords to help verify your identity.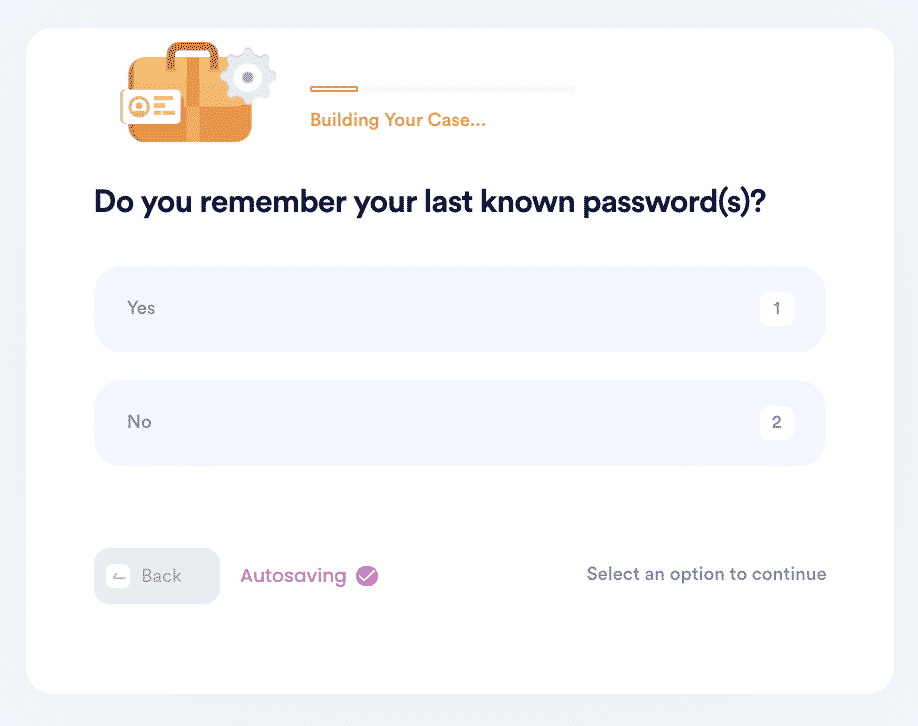 6. Enter your contact information and submit the task!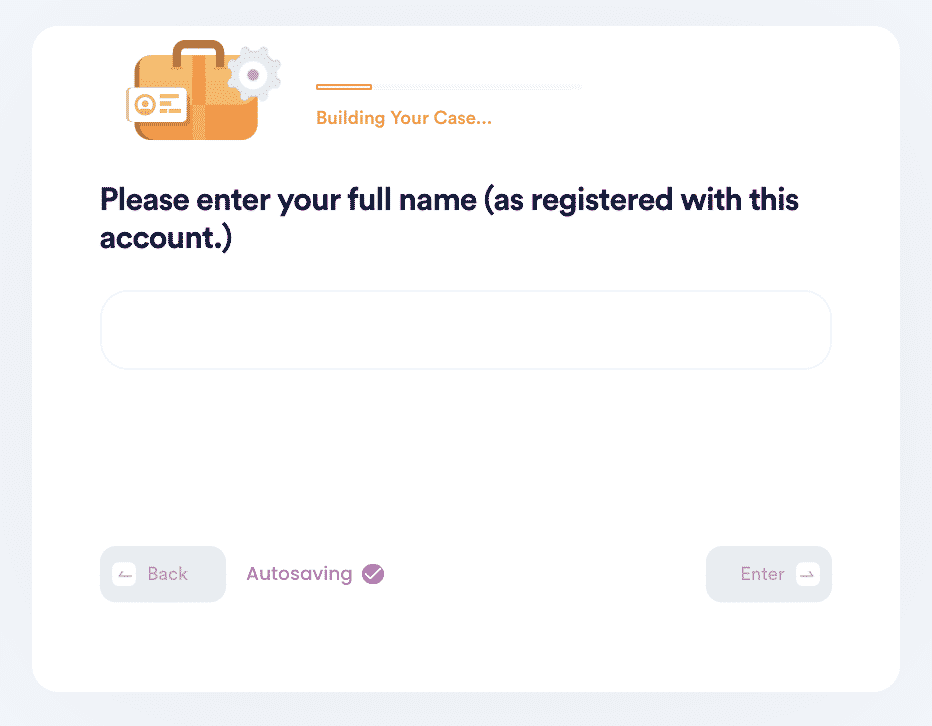 Why You Should Reset Your Musical.ly Password With DoNotPay
| | |
| --- | --- |
| Fast | You don't have to spend hours trying to reset your password or wait weeks waiting to hear back |
| Easy | You don't have to struggle to try to remember the answer to your security question |
| Successful | You can rest assured knowing we'll make the best case for you to get access to your account |
Is Tiktok Being Difficult? DoNotPay Can Help You Sue Them
If TikTok chooses not to respond, you have options even beyond making a formal request. To get access to your old Musical.ly account should TikTok decide to be difficult, DoNotPay can help you sue them for denying your account access. We'll take serious measures to make sure you regain access and get to reset the password for your old Musical.ly account.
DoNotPay Helps You Reset All Your Forgotten Passwords With the Click of a Button
Have any other old accounts connected to that lost email or phone number? DoNotPay can help you get those accounts and passwords restored. Here are some other important accounts to help you recover a lost password or account access.
What Else Can DoNotPay Do?
DoNotPay is an online service designed to help you make life easier and save money in many different ways. Check out a few of our other services that can remove the hassle from your life and save you a little time.
Conclusion
If you want to restore your old Musical.ly account, DoNotPay is here to help. Let us know everything you can remember about the account, and we'll let TikTok know that the automated password recovery service didn't work for you. We'll work with customer service and corporate archives to avoid having to.