What Do I Do If I Forgot My iPhone Password?
Passwords are an essential part of using many services and devices, but they are also a massive headache. Our phones are our lifeline, but you don't need to panic if you . Help is available. DoNotPay can help you recover your iPhone password quickly and easily.
Instead of simplifying our lives, passwords often complicate them. According to a recent study, how to reset your email password is one of the most searched for phrases on Google. Nearly every online company has an option to create an account and secure it with a password. We use them to access our computer operating systems and other software. We use them for email accounts and all kinds of devices. We use them for social media. We have so many passwords that it's hard to remember them all. In most cases, we don't use all of them every day, but it is essential to know how to recover them when we need them. Unfortunately, the process can be difficult. For example, the timeout after five tries, all the emails, and the steps required are overly complex.
How to Reset Your iPhone Password by Yourself
When you purchase your iPhone, you need to assign a passcode to use some of your phone's functionality. Passcodes for iPhones are six digits long. At some point, you may not remember the code. Perhaps it's an iPhone that has not been used for a period of time, and you can't recall the code. Or you are very, very tired and can't remember. For whatever reason, now you can't open your iPhone. This can't be that hard, right? You may want to try resetting your password all by yourself. There are a few things you should know.
Apple basically has no way to do a passcode reset, but you can reset your iPhone.
Typically, the code used to sign in to the Apple account is called 'password.' The digits on the lock screen are called 'passcode.' People often use these terms interchangeably, which may be confusing.
When you turn on your phone, you'll see a "Face ID or Enter Passcode" screen.
Your Apple account is necessary to bypass Apple's activation lock in the setup process followed by resetting an iPhone. There are several ways to reset the Apple ID password.
If You Can't Change Your iPhone Password
First, You Try to Guess the Password
Before resetting, you try every possible password you can think of. Unfortunately, your options are limited. If you enter an incorrect passcode six times in a row, the phone will disable itself. This is a security feature intended to protect your phone from unauthorized access. However, this guessing game is maddening because if you enter the wrong password six times in a row, you will get a "disabled" message. Now you are even more stressed out.
Recovering a Disabled iPhone from an iTunes Backup
This might take some time. To do this, you must:
Connect your iPhone to the computer you use to back up your device.
Tap the "Restore" button.
Enter the iTunes account information you used to set up your iPhone. Then follow the instructions to register your iPhone.
Select the backup to be used for the restore.
After you select a backup, iTunes restores your settings and data.
When this process is done, check your settings to make sure everything is set up correctly.
Use the Cloud
You must erase your iPhone in preparation for restoring with a Cloud backup. Follow these steps:
Log into iCloud using the account you used to set up Find My iPhone.
Click on "Find iPhone" from the selection of tools available in iCloud.
Delete all data on the phone by tapping the "Erase" button. It will ask you to confirm that you know what you are doing.
Set up your iPhone as if it is a new phone. When you complete the initial setup stages, restore your data and settings from your iCloud backup.
Use Recovery Mode
Turn your iPhone off and connect it to your computer
Perform a hard reset on your phone. To do this, hold down the sleep/wake button and the Home button at the same time until the "Connect to iTunes" screen appears.
On your computer, choose "Restore" from the iTunes screen. This will delete all data from your phone.
Set up your iPhone as if it were a new phone.
Reset Your iPhone Password with the Help Of DoNotPay
You probably realized you had forgotten your password when you when to do something important on your phone. However, you may not have the time or patience to jump through all the hoops necessary to solve the problem yourself. You just want somebody to take care of it for you. The solution is DoNotPay, which lets you recover your password in 6 easy steps:
1. Go to the Recover Passwords product on DoNotPay and select the type of account you are trying to recover, such as email, streaming service, social media, gaming, eCommerce, and more.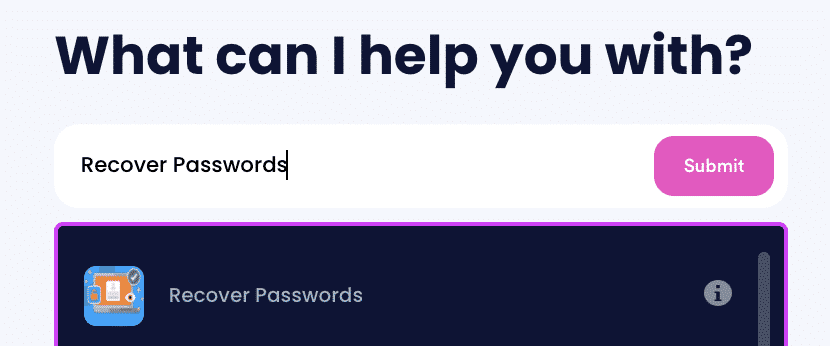 2. Tell us more about your account, including usernames and associated emails and phone numbers.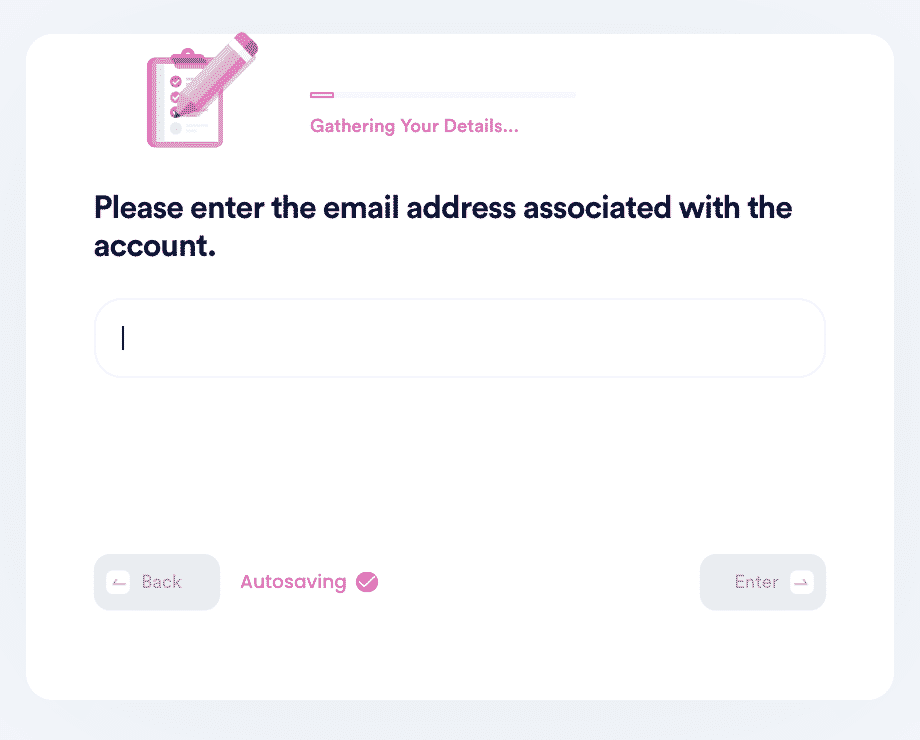 3. Help us verify your account ownership by entering the date you first created the account, when you last logged in, and any payment methods saved under the account.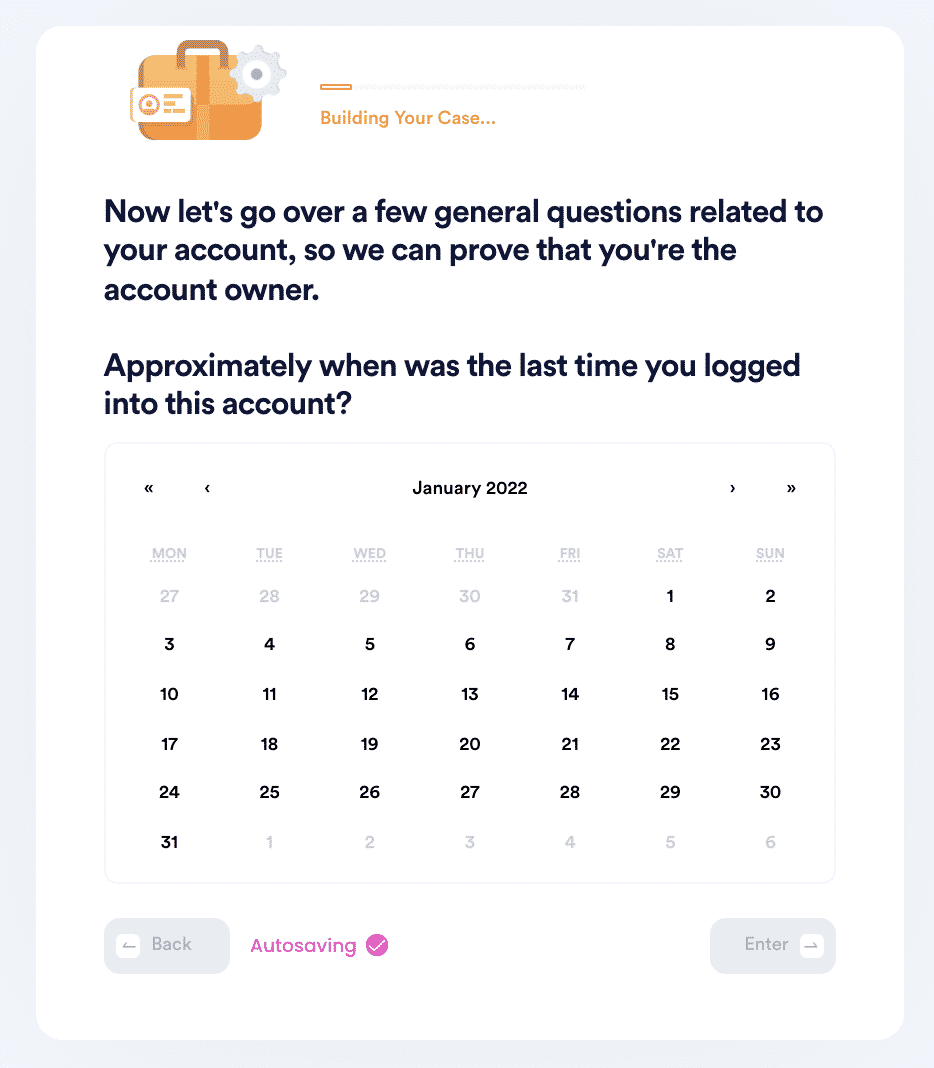 4. Upload photographic evidence if you have any that can help prove your account ownership.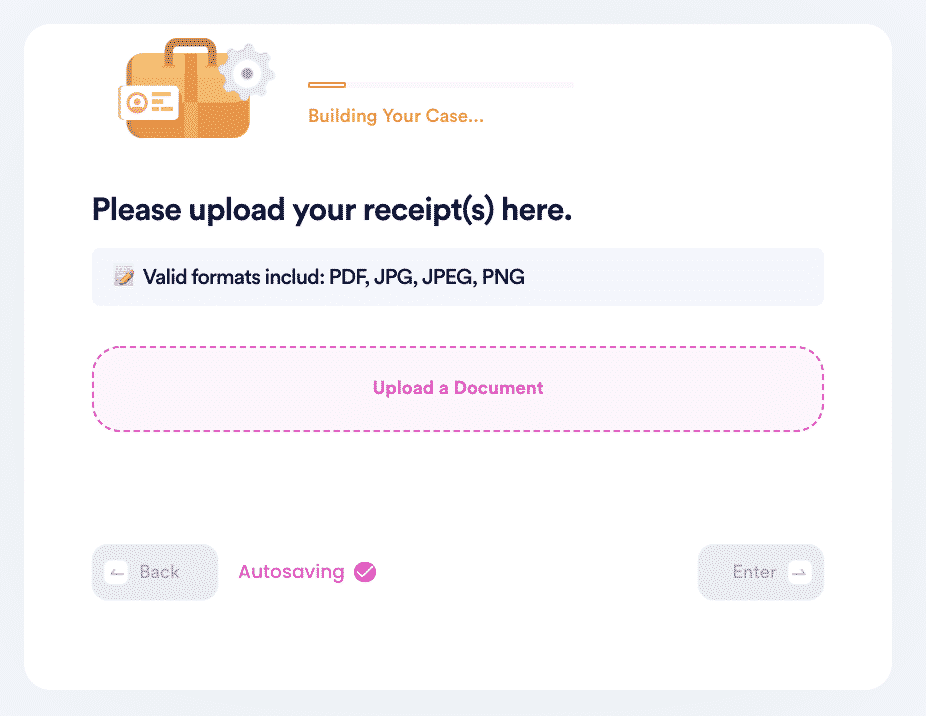 5. Enter any last known or previously used passwords to help verify your identity.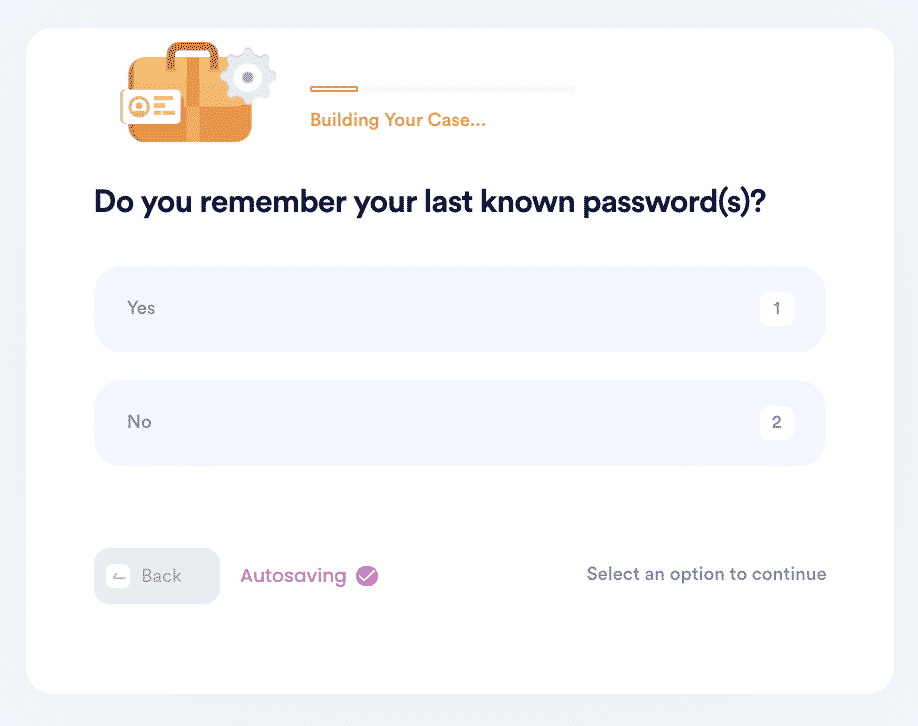 6. Enter your contact information and submit the task!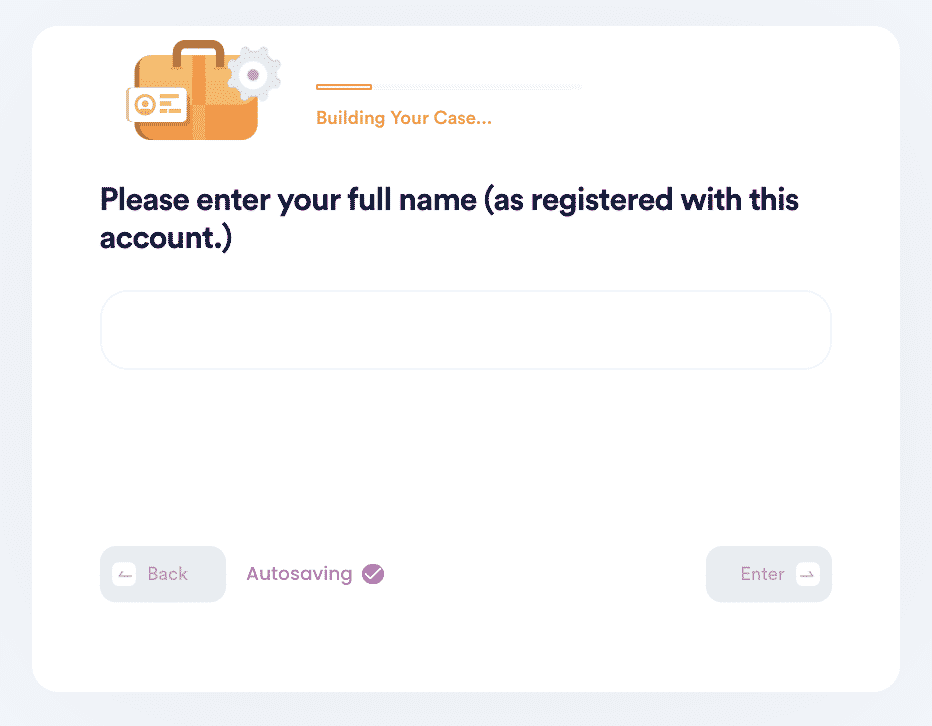 Why You Should Reset Your iPhone Password With DoNotPay
Everything happens so fast today. Co-workers expect an instant response. Your child may need a ride home. You have to contact a furnace repairman right away. What do you do if you can't access your phone's functions? The questions and problems that are piling up in your life mean that resetting your password is both urgent and aggravating. There are many advantages to using DoNotPay. It solves the problem easily and quickly. DoNotPay knows how to handle these problems and is successful at helping people get access to their accounts.
Is Apple Being Difficult? DoNotPay Can Help You Sue Them
The inability to access your iPhone can have serious consequences. You may be so frustrated and exhausted that you want to take legal action. But the thought of pursuing a lawsuit may just pile stress on top of more stress. DoNotPay is the answer for that, too. Whether you are suing an individual or a company, it can help you deal with the confusing legal paperwork and procedures.
DoNotPay Helps You Reset All Your Forgotten Passwords with the Click of a Button
Passwords have invaded all areas of our lives. Whether you just need to relax by gaming, exploring on Instagram, or use the wifi for work, DoNotPay can help you reset any password for any account. Check out any of the articles below to get started:
What Else Can DoNotPay Do?
is just a small part of DoNotPay's services. We can help you deal with nearly all the everyday challenges life throws at you. Do you need help canceling a subscription, obtaining a refund, or setting up alternative billing arrangements? is here for you.