Forgot How to Unlock Your Samsung Smartphone Password? Here's How You Can Recover It
It's not uncommon to and find yourself locked out of your smartphone. This is perhaps the worst scenario you can find yourself in today's modern world. Having a smartphone is a way of life in today's society, a necessity even. We depend on these devices for communication, entertainment, and storing data.
But what happens when you forget your ? It's easy to understand why some people get so anxious when they can't unlock their phones. Fortunately, there are many tricks you can use to get access to your Samsung phone.
How to Reset Your Samsung Password by Yourself
On the upside, there are many ways to gain access to your locked . This section details the most effective method you can use to unlock your Samsung phone without the lock screen PIN or password.
| | |
| --- | --- |
| Using Samsung Find My Mobile | First, it is important to note that this step is only efficient if you have a Samsung account associated with your Samsung phone. If you do, then go to Samsung's Find My Mobile in your browser. You could unlock your Samsung phone from this website if you forgot your password |
| Click Sign In | After opening the website, click on the "SIGN IN" button in the middle of the page to access your phone's data. You will be prompted to enter your Samsung account credentials. |
| Click Unlock My Device | Once you've entered your correct Samsung account credentials, you will be redirected to another page. On the left side of this webpage, you will find more Samsung Galaxy options for your phone. Click the "Unlock My Device" tab. |
| Re-Enter Your Samsung Account Password If Prompted | You may be prompted to re-enter your Samsung account password to effect this change. Once you've re-entered your password, your Samsung Galaxy phone will unlock. However, it can sometimes take a few seconds before your phone recognizes the prompt. |
After your phone's screen has unlocked, you can set a new password that you'll remember from the setting's menu.
NOTE: you cannot use this method if you aren't signed into your Galaxy phone with your Samsung account. In such instances, you may need to factory reset your phone.
If You Can't Change Your Samsung Password
If the password reset option above doesn't work, you may be left with no other option but to factory reset your phone. This section discusses the steps to factory reset your Samsung Galaxy phone if you forgot your password.
Using a Factory Reset
Factory resetting your Samsung phone will wipe all your files, data, and settings completely, including your passcode. Therefore, while you'll be able to access your phone again, you will lose all your files, including photos, videos, and other media.
To proceed:
Press and hold the Power button
Tap the restart option
Press and hold the Power button, the Volume Up button, and the Lock button simultaneously.
Release the buttons as the phone restarts
Select Wipe Data/Factory reset option
Press the Power button to select your options
Choose Yes when prompted
Your Samsung Galaxy phone will begin erasing itself
After the factory reset, the phone will restart.
From here, your Samsung Galaxy phone will restart as a brand-new phone where you'll have to set up a new PIN or password.
Reset Your Samsung Galaxy Password with the Help of DoNotPay
Managing to access your Samsung phone using the steps above can be quite strenuous and time-consuming. And at other times, they may not always produce your desired result, especially when you haven't linked your Samsung or Google account with your phone.
DoNotPay offers you a more effective solution to regain access to your Samsung phone if you forget your password or PIN. Using the DoNotPay app is fast, easy, and successful. It guarantees you access to your phone without risking any of your data.
Simply follow these steps to unlock your Samsung phone if you forgot your password:
1. Go to the Recover Passwords product on DoNotPay and select the type of account you are trying to recover, such as email, streaming service, social media, gaming, eCommerce, and more.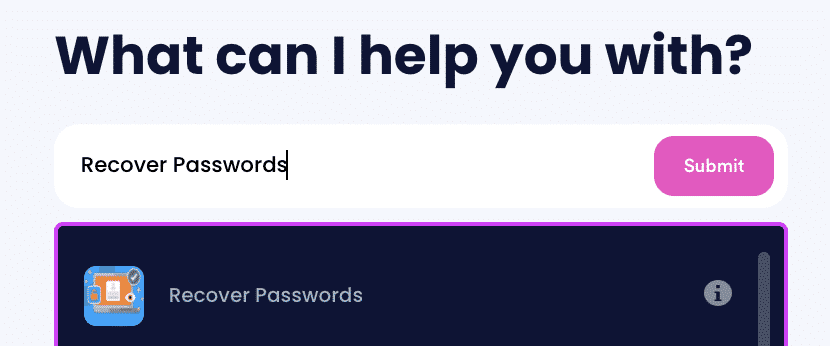 2. Tell us more about your account, including usernames and associated emails and phone numbers.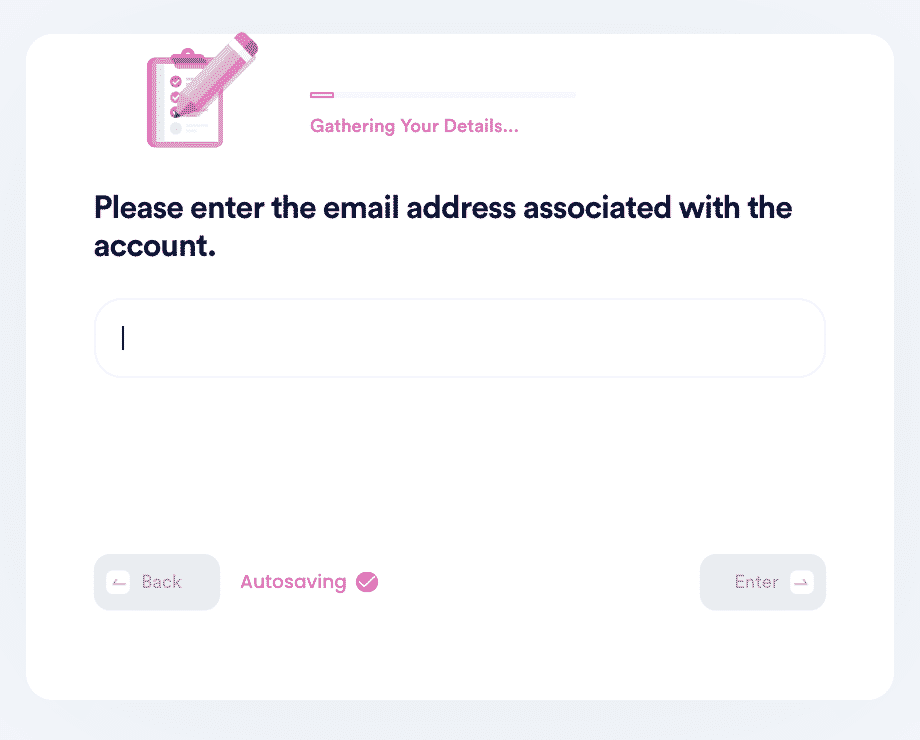 3. Help us verify your account ownership by entering the date you first created the account, when you last logged in, and any payment methods saved under the account.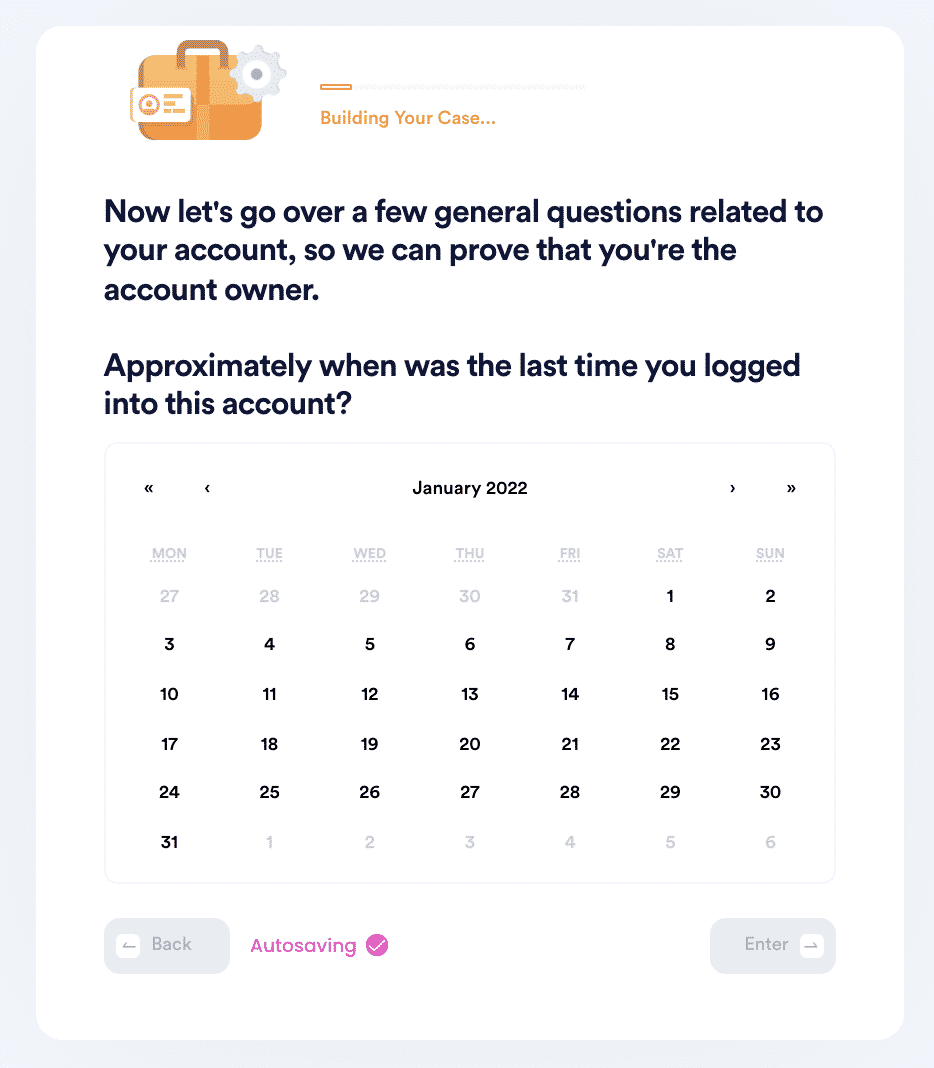 4. Upload photographic evidence if you have any that can help prove your account ownership.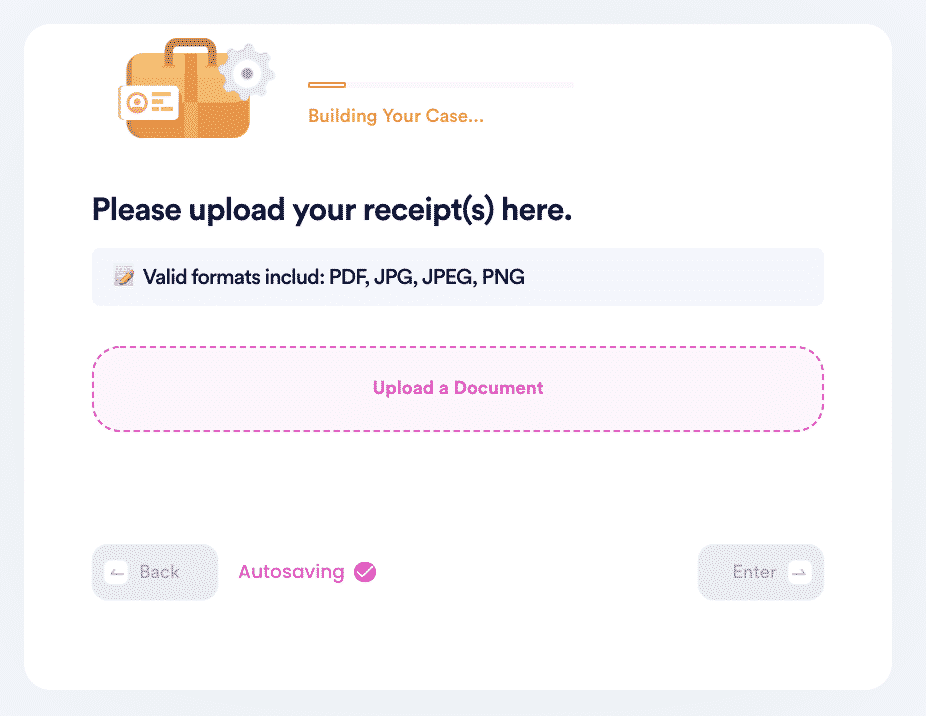 5. Enter any last known or previously used passwords to help verify your identity.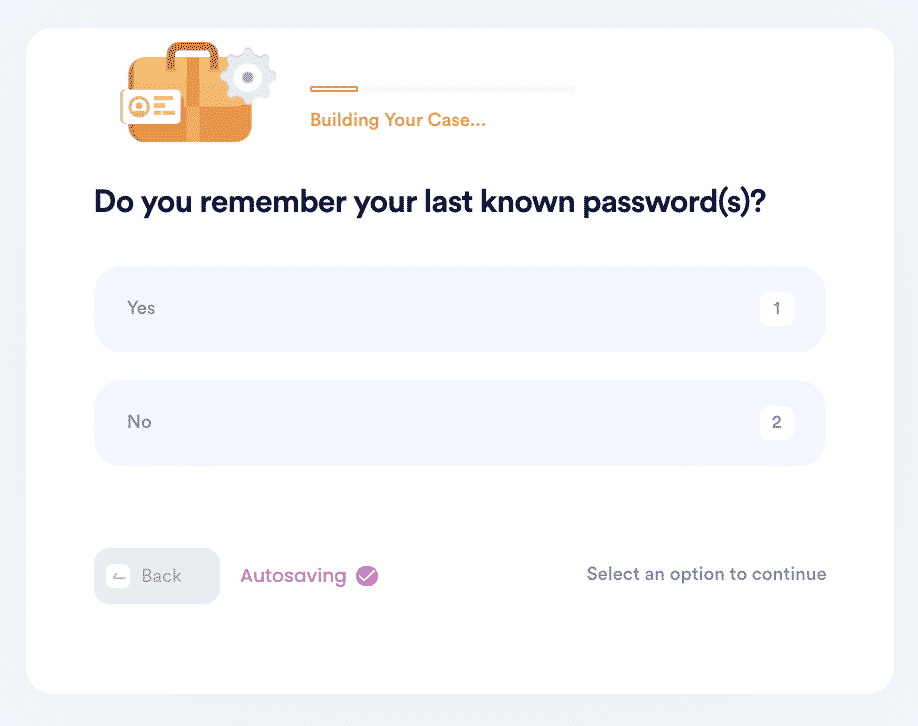 6. Enter your contact information and submit the task!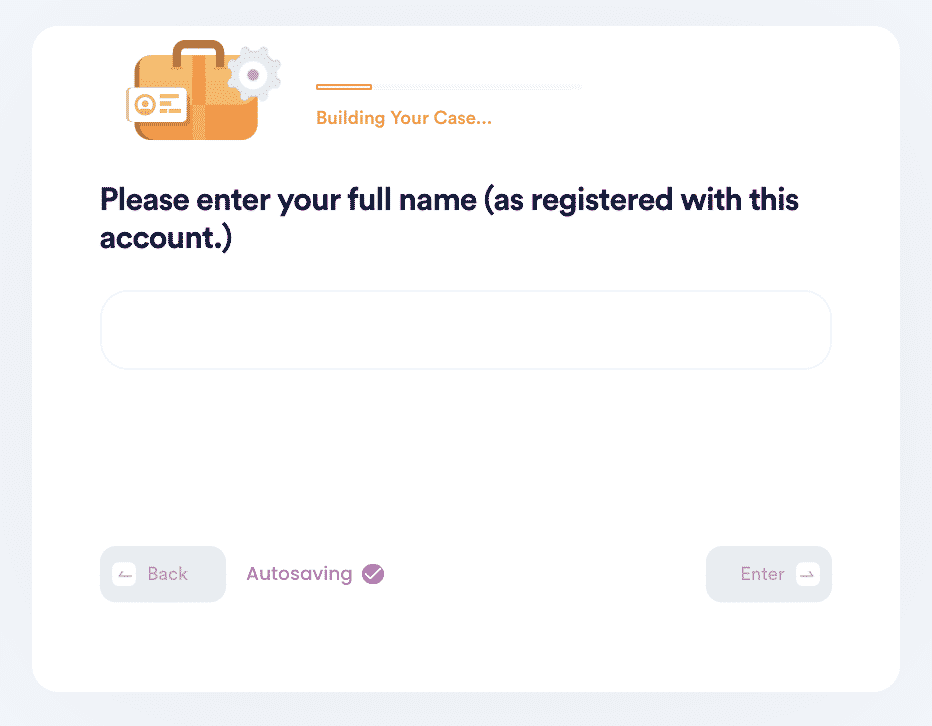 Use DoNotPay to Reset All Your Forgotten Passwords
Besides helping you reset your Samsung Galaxy phone password, you can also rely on the DoNotPay app to help you with your login problems for the following services:
You can count on the DoNotPay app to get access to your accounts within the shortest time possible.
What Else Can DoNotPay Do?
The DoNotPay app offers a wide range of online services you can enjoy that will save you time, money, and hassle. Here are other amazing services you can enjoy from DoNotPay:
The Samsung customer support might not always be there to help you when you've forgotten your Galaxy password. DoNotPay provides you with a fast, easy, and successful way to get you back into your phone. Try DoNotPay today!