How to Cancel a Pending Payment
You probably make all kinds of purchases online, and eventually, you'll probably want to cancel some of them. These include plane tickets for the vacation time your boss took away, Amazon orders for dishes you don't want, and dinner reservations with friends who bailed on you. You should also be able to cancel UPS shipments. Whatever the reason, if you need to cancel a processed payment, there are methods.
However, many of these places make cancellation difficult, if not impossible. Moreover, several potential problems can arise when canceling a payment that's already in progress.
If you cancel a debit card payment, for example, you could end up overdrawing your account and accruing overdraft fees. Also, if you cancel a credit card payment, you could end up with a late payment on your credit report. Luckily, DoNotPay offers a faster, more convenient, automated, less frustrating way for the user to solve their issue. Our app will help cancel that pesky payment before it goes through with a few clicks!
How to Cancel a Pending Payment
There may be times when you need to cancel a payment that is currently pending. Maybe you realized you made a mistake when scheduling the payment, or maybe you need to cancel it for some other reason.
No matter the reason, it is possible to cancel a pending payment. To begin, contact the retailer and request the sale to be canceled. Moreover, it is critical to contact the seller/merchant as soon as possible. A day or two before a pending charge appears on your bill or the item is delivered. This might make contacting the seller easier.
Cancel a Pending Credit Card Payment
When you make a payment with your credit card, the funds are transferred from your account to the vendor's account almost immediately. However, sometimes you may need to cancel a payment that you've already made—for example, if you realize that you made a mistake and want to cancel the transaction.
Unfortunately, it can be difficult to cancel a pending credit card payment. Once the bank has transferred the money from your account to the vendor's, you can't dispute past credit or debit card purchases.
However, before you pay for the order, you should ask the merchant to cancel it. If you do this nicely, many merchants will give you a refund. However, the law does not require them to do this, but it is polite. Contacting the merchant might help you get a pending charge reversed in several situations.
Here are some examples:
You were charged twice by the merchant.
You immediately realize that you don't want the item.
You shipped a returned order and possibly incurred restocking or delivery expenses.
There's yet to be a transaction completed.
Alternatively, if the merchant refuses to issue a refund, you may be able to dispute the charge with your bank. Here are some instances in which it's essential to contact your bank to dispute the charge:
There's a foreign transaction.
You can't cancel a membership or recurring charge with the firm because you could not do so previously.
There's something odd about a purchase, such as an incorrect amount owing to a tip or pre-authorization change.
Thankfully, many banks now allow you to dispute a charge online, making it easier than ever to file a formal complaint.
Potential Problems When Canceling a Pending Credit Card Payment
When canceling a pending credit card payment, some potential problems could arise. For example:
The credit card company could refuse to cancel the payment.
The credit card company could charge a cancellation fee.
The credit card company could process the payment after canceling.
It's essential to be aware of these potential concerns before canceling a pending credit card payment. If any of them occur, you may need to take further action.
Use DoNotPay to Help Dispute/Cancel Your Pending Payment
1. Search for the Cancel Anything product on DoNotPay.

2. Enter the name of the company you need to cancel your order/payment with.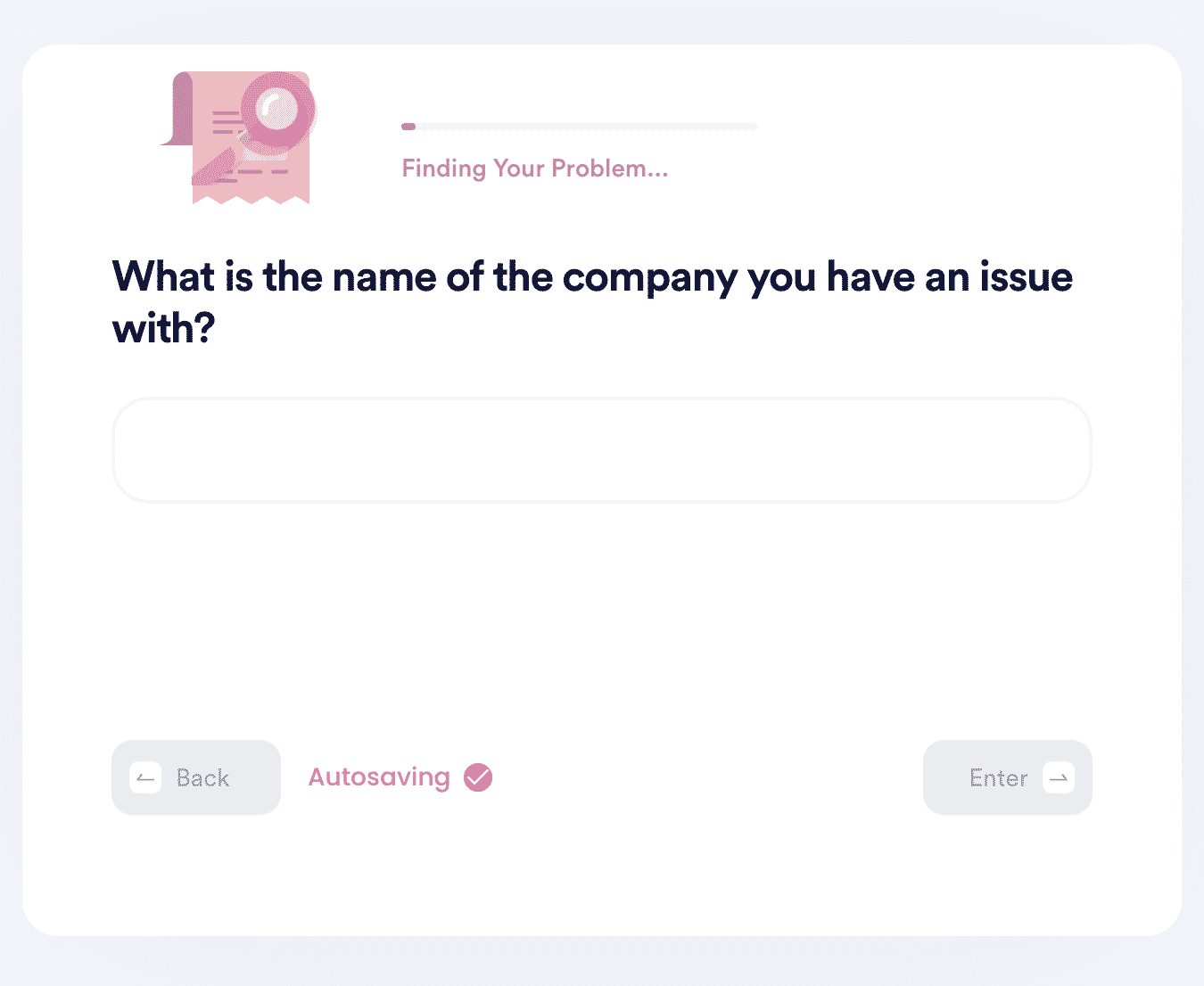 3. Answer a few questions about whatever you need to cancel so that we can compose a cancellation letter.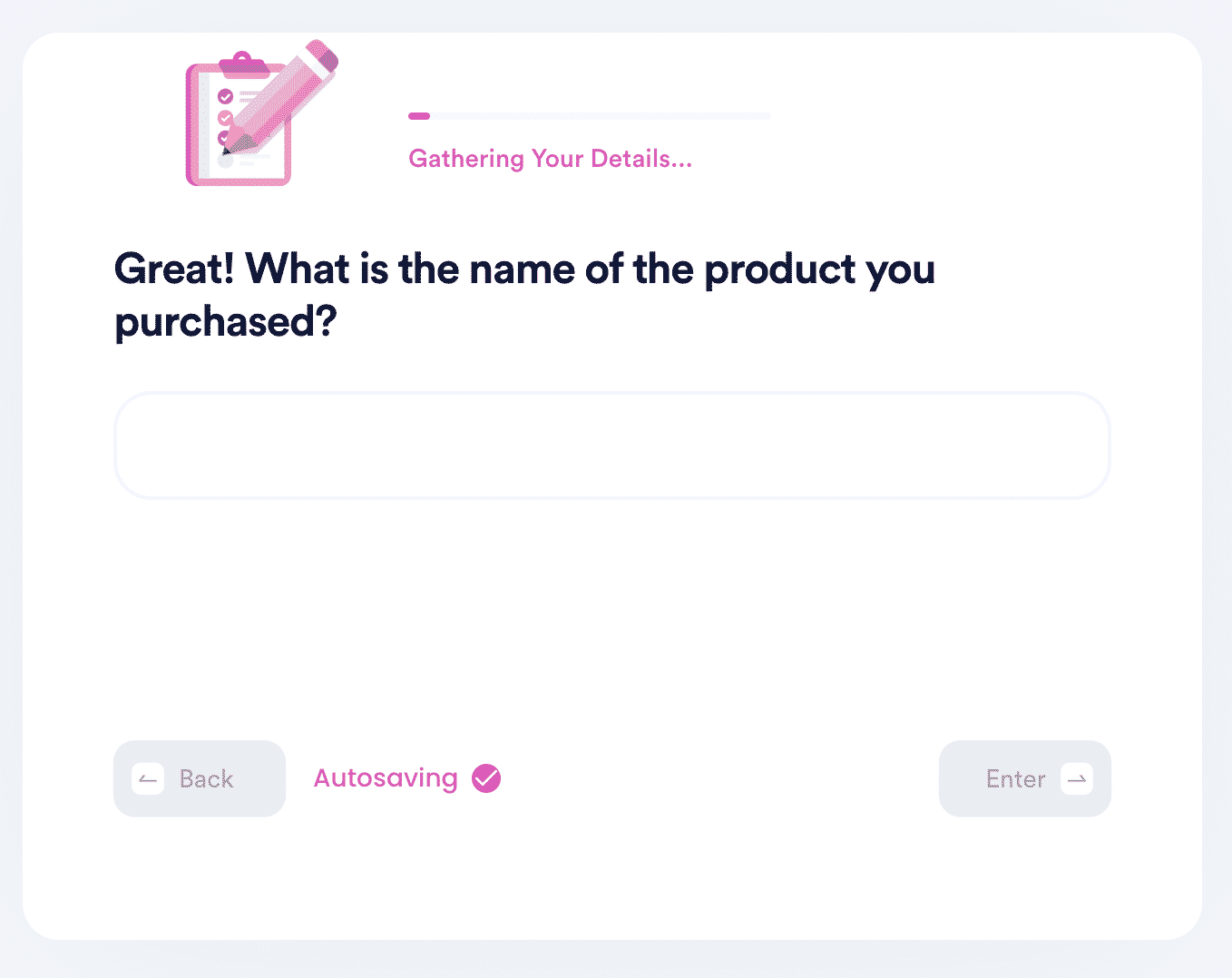 We'll start working on your cancellation letter as soon as you submit the information.
Let DoNotPay Help With Canceling Other Pending Payments 
Canceling a payment is one of the many things DoNotPay can help you with. In addition to providing step-by-step instructions on how to cancel a pending payment, we can also help you with other types of refunds and cancellations, including:
What Else Can DoNotPay Do?
DoNotPay helps users with a variety of legal issues, including but not limited to:
Canceling a payment with DoNotPay is a relatively straightforward process. DoNotPay provides you with step-by-step guides for canceling payments for a variety of different payment methods.
So, no matter how you plan on sending or receiving money, we have you covered. For more information on using our DoNotPay tool, be sure to check out our website or contact us directly with any questions.