Need a bit of help with water bill issues? DoNotPay is but a few clicks away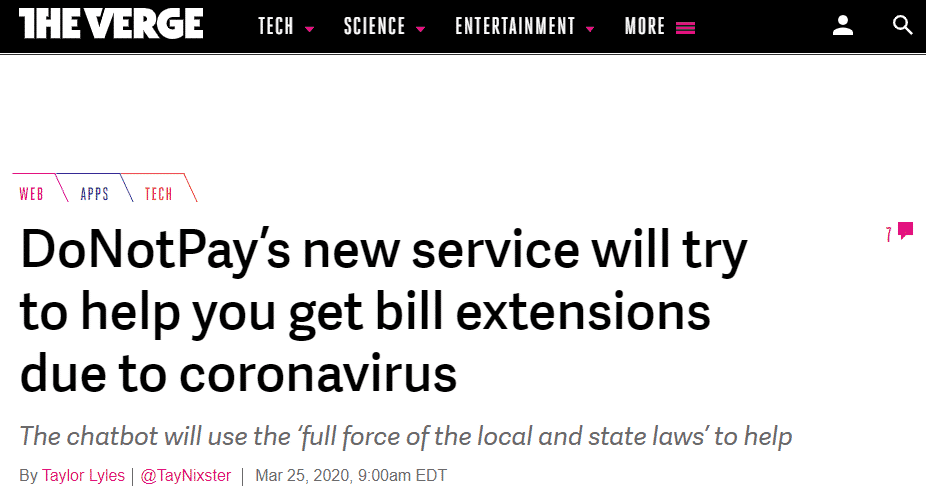 While water is a resource we often take for granted, our bills beg to differ—each glass of water, shower, and flush costs us considerably more than it did ten years ago. The price of water has been gradually increasing each year for almost a decade, which is why most predictions agree that water bills will likely surge even further by the time 2020 comes to a conclusion.
Here are some stats that paint a clear, albeit grim picture of the current situation:
In 2019, Americans have paid

an average of $104 per month

in water and wastewater bills, which is up more than 30% than the cost in 2010

Compared to 2018, last year's recap showed that the average water and sewer bill

jumped by 3.6%

, marking the eighth straight year of increases in water prices

At this moment, water is already unaffordable for one out of ten American households, a share that'll likely

triple over the course of the next five years
While it can't do anything to fix these numbers, the guide below teaches you all you need to know about keeping your water bills in check. But before we dive in, let's get one thing straight—what in the world is going on with our water prices?!
Why do our water bills keep spiraling out of control?
As we said earlier, it's hard to argue against numbers. Here is a recap of the change in average monthly water and wastewater bills from 2018 to 2019, courtesy of Bluefield Research:
| | |
| --- | --- |
| State | Change in average monthly bills |
| Albuquerque | $0.59 |
| Atlanta | $0.00 |
| Austin | $0.00 |
| Baltimore | $26.50 |
| Birmingham | $5.63 |
| Boston | $3.47 |
| Charlotte | $2.55 |
| Chicago | $0.00 |
| Cleveland | $8.93 |
| Columbus | $1.15 |
| Dallas | $1.49 |
| Denver | $1.78 |
| Detroit | $3.48 |
| El Paso | $3.00 |
| Fairfax | $1.08 |
| Fort Worth | $0.00 |
| Fresno | $3.92 |
| Honolulu | $0.00 |
| Houston | $4.18 |
| Indianapolis | $0.12 |
| Jacksonville | $0.00 |
| Las Vegas | $0.43 |
| Laurel | $3.38 |
| Long Beach | $1.81 |
| Los Angeles | $4.46 |
| Louisville | $1.91 |
| Memphis | $0.59 |
| Miami | $1.81 |
| Milwaukee | $0.00 |
| Minneapolis | $5.05 |
| Nashville | $0.00 |
| New York City | $2.25 |
| Oakland | $4.60 |
| Oklahoma City | $3.66 |
| Omaha | $0.17 |
| Philadelphia | $2.10 |
| Phoenix | $0.74 |
| Portland, ME | $13.88 |
| Portland, OR | $11.15 |
| Raleigh | $0.87 |
| Richmond | $2.60 |
| Riverside | $21.96 |
| Sacramento | $5.69 |
| San Antonio | $2.95 |
| San Diego | $1.60 |
| San Francisco | $12.83 |
| San Jose | $9.13 |
| Seattle | $10.75 |
| Tampa | $0.00 |
| Washington | $0.00 |
While some areas have recorded a slight decrease in water prices, bills have mostly increased across the board. This can mostly be attributed to an aging piping infrastructure that's too costly to repair.
There are approximately 1 million miles of pipes spread across the US, all delivering drinking water to our citizens. Most pipes were installed in the early-to-mid-20th century and have a lifespan of 75 to 100 years. That's where the root of the problem is—as they're slowly but surely reaching their peak, our piping systems need more maintenance in order to function properly.
As it turns out, the price of keeping these pipes in good shape comes out of our pockets.
The convenience of using DoNotPay to manage your water bills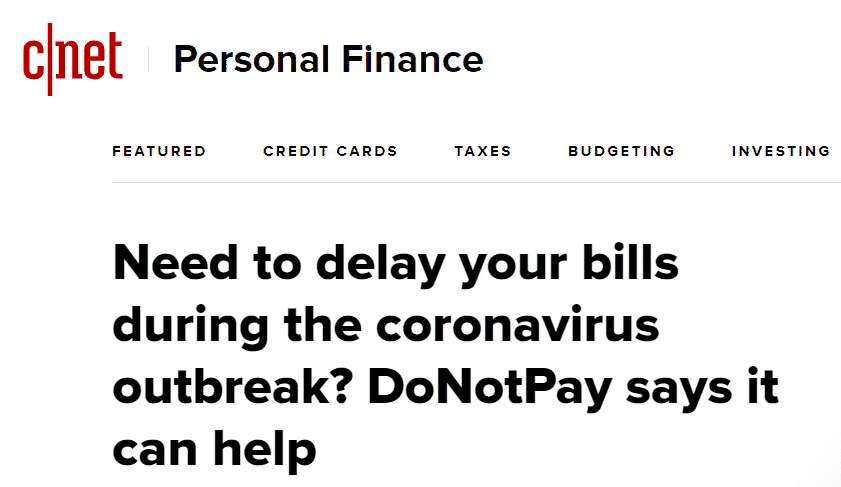 While it can't bring down the price of your water bills, DoNotPay can make sure that you're wasting as little time and energy on them as possible. Here's how simple managing water bills can be if you use DoNotPay as a digital middleman:
Log in to your DoNotPay account through a

Scroll down and click on Corona Relief

Select water bills

Pick what kind of help you'd like from our app (e.g. writing an email draft you can send to water suppliers, contacting the operators on your behalf, extending the bill's due date, etc.)

Type in the details and contact information required to perform the requested service
While we're doing the work for you, you're left with ample room to do something more productive with your time (which, as the alternative is dealing with water suppliers, is just about anything else you can think of).
How is the average water bill calculated?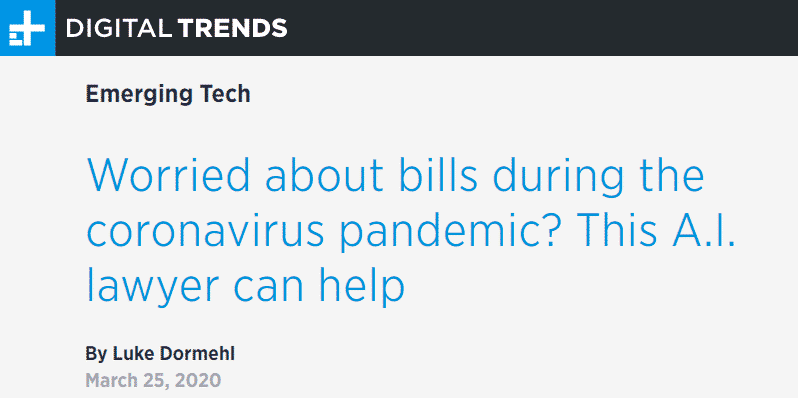 There are two different ways a water supplier can charge you for their services. They can either calculate the bill based on a set rate defined by your home's location or they can go with a metered method in which they bill the exact amount of water you used. While you have the freedom to pick the method of billing you prefer, keep in mind that the metered method requires that you have a water meter installed on your premises.
The main problem with the set rate method is that the fee is based on your local authority's assessment that took place sometime between 1973 and 1990, so it's hardly up to date. To add insult to injury, you're not able to complain even if your rates are no longer fair which, in all likelihood, is the case.
Once you know your area's base fee, calculating the bill is fairly straightforward—if you used between 0 and 2 Ccf of water, you only pay the minimum bill amount. Here's how the average minimum bill looks like, depending on your piping's connection size (most Americans have the 3/4 connection in their pipes):
Connection size

Minimum average bill

inside the city

Minimum average bill

outside the city

3/4 inch

$13.10

$20.75

1 inch

$16.00

$24.00

1 1/2 inches

$28.90

$38.50

2 inches

$38.80

$49.80

3 inches

$81.25

$98.25

4 inches

$130.00

$152.75

6 inches

$253.00

$291.00

8 inches

$374.50

$429.50

10 inches

$496.50

$567.00

12 inches

$569.50

$649.00
Keep in mind that this is the base cost for using between 0 and 2 Ccf per month. If you go over the 2 Ccf limit, you'll be charged extra when the billing comes around.
If you go with the metered method, then all bets are off. In that case, you have a water meter measuring the amount of water you spend each month. This gives you a lot of transparency when it comes to your water usage, but your bills will be higher. It's also worth noting that installing a water meter tends to bring down the value of your property.
What causes high water bills?
While your reflex to an unusually high water bill may be to reach out to the supplier and complain, chances are that the surge in the price can be associated either with a leak or change in water usage. Here are the most common causes of high water bills:
A broken or damaged water pipe

A leaking toilet that continues to run after you've flushed it

A dripping faucet (here's

an interesting calculator

that shows just how much money a dripping faucet can cost you over time)

Topping off a swimming pool (or even a hot tub)

Watering the lawn too much

Faulty hose spigots

Broken or improperly adjusted humidifiers

Issues with water‐cooled air conditioners

A leaking or an inefficient water heater
A house checklist for unusually high water bills
If you receive a water bill that you feel is too high, here's what you should do before calling the supplier or plumber:
Pinpoint potential changes in your water usage

Do a leaks check

Inspect outdoor/underground leaks

Check up on your toilet
Pinpoint potential changes in your water usage
Nine out of ten times, spikes in water bill prices are valid. Before you start wondering if something went wrong, go through the days of the previous month. Did you have house guests? Did you water your lawn more than usual? Was anything else out of the ordinary? If so, an increase in your water bill is to be expected.
Do a leaks check
Leaks, whether unseen or unfixed, can waste thousands of gallons of water, all of which will have to be paid by your hard-earned money. If you're not doing so already, you should routinely check your plumbing for leaky faucets, toilets, and outside taps.
Inspect outdoor/underground leaks
Unfortunately, leaks can also occur in some hard-to-find places, making the process of locating them a genuine nightmare. Pipes in your walls can break, sure, but problems can also occur in crawl spaces. Outdoor spigots and irrigation systems require piping too, so inspect wet spots in your yard and see if they indicate a leak.
Check up on your toilet
The most common cause for a high bill is running water from your toilet. An even sporadically running toilet can waste up to 200 gallons a day or more, depending on the volume of the leak.
To make matters worse, some toilet leaks are very hard to spot. If there's a problem, it most likely has something to do with a deteriorated or defected flush valve (flapper) ball at the bottom of the toilet tank. If the valve is not making a tight seal, water will leak into the toilet bowl. Here's how you can check for a leaky toilet in just a few simple steps:
Take the lid off of the tank behind the bowl

Flush the toilet and wait for it to refill

Put a few drops of dye in the tank

Wait for approximately 30 minutes (smaller leaks may take more time than that, so it does make sense to wait a bit longer if you're suspecting a small volume leak)

If the color starts appearing in the toilet bowl, you have a leak on your hands

If none of the dye makes it to the toilet bowl, the cause for your high water bill is somewhere else
Your toilet leak could also be caused by an improperly adjusted fill (ballcock) valve. To check for this problem, you should:
Take the lid off of the toilet tank

Flush the toilet

Check if the water is draining into the overflow tubes when the tank is full
Is it possible to negotiate a smaller water bill?
While the water market may be completely privatized, it's not open to competition. This means you can't switch providers even if the current one is doing a lousy job.
In other words, you're pretty much stuck with whichever water supplier is currently providing you services, so you have no bargaining chips. This throws a huge monkey wrench into the idea of negotiating a smaller water bill, so you're better off focusing your energy elsewhere.
If you would like to check if some hidden fees can be cut out of your monthly dues, you can rely on DoNotPay to do this for you. Our app can make sure that your water bill is as "watered down" as possible and that you're not needlessly wasting money for no good reason.
Get an extension for your water bills with the help of DoNotPay

If you think a little bit of extra time will help with water bill issues, you can use DoNotPay to ask for an extension date for your bills.
Instead of spending half of your day in lines or phone queues, our app can get in touch with your water provider on your behalf. All you'll need to do is provide us with all the necessary info we'll need to write the email (the dates, your name, etc.) Once you do, just sit back and we'll let know once everything is settled.
Use DoNotPay to get a waiver on late fees for your water bills
Among other things, our app can also send a waiver letter to your water company asking for late fees to be waived.
It works the same as asking for an extension date for your bills—all you'll have to do is give us the essential info we need to put together a waiver letter for you, and we'll handle the rest!
Should you use a loan or a credit card to pay off your water bills?
If you're jammed with several water bills you can't afford to pay, there are two quick solutions that will at least postpone the current problem. You can pay the bills by taking out a small loan or pay for them with your credit card.
You'll be able to get out of the jam in a matter of several hours, but chances are you'll just end up digging yourself into a deeper hole. A much wiser option is to take a look if there's a water bill assistance program in your area and if you qualify for it.
What happens if you don't pay your water bills?

As long as you are not a legal entity, the law prevents water companies from disconnecting/restricting your water supply no matter how much money you owe.
As they can't cut you off, suppliers will do everything in their power to make you pay the bills. If you've been ignoring your debts for a while, water suppliers will likely send one or more reminder notices, with the final one giving you seven days to pay the bill. What's interesting is that even if you did not pay for several bills, the water company will send you separate reminder notices for each bill you owe.
If you fail to pay the bill(s) by the time seven days are up, the water supplier will try to get a hold of you via telephone. If that attempt fails as well, the water company can take you to court in hopes of recovering the money you owe. If you're still unable to pay by the time the case ends, bailiffs may come to your home to take away goods to cover the money you owe.
Even if you can't afford to pay the bills at the moment, reach out to your water company and explain the situation. Chances are you'll be able to work something out as neither you nor they are interested in paying the expenses of going to court.
What else can DoNotPay do for you other than help with water bill issues?
Our app is packed with a lot of versatility, so you can rely on us to do much more than just help out with water bills—DoNotPay can streamline a lot of tedious tasks in your life, saving you both time and money in the process. Take a look at everything we can help you with:
Fighting traffic tickets

Fighting speeding tickets
Managing other kinds of bills