4 Ways To Get Help Paying Con Edison Bills In NYC
Electricity is a necessity in all homes. As essential as it is, most people struggle to afford it. This is because there are so many competing financial needs and not to mention the high cost of electricity and gas. Getting can be an uphill task, especially if you are doing it yourself.
DoNotPay is an online service provider that can . It can reach out to possible entities that can offer the much-needed help at the click of a button.
Organizations That Can Help With Con Edison Bills in NYC
| | |
| --- | --- |
| NYC emergency rental assistance program | Offers assistance to tenants with payment of energy bills |
| Regular arrears supplement benefits | Offer one-time benefits based on your actual total arrears up to a maximum of $10,000 per applicant |
| Energy share | Offers help to residential customers who have an active disconnection notice provided they have paid at least one bill |
| Energy affordability program | Offers help on your monthly bill to customers receiving benefits from eligible government programs. |
What Happens if You Don't Pay Your Con Edison Bill
If you don't pay your con Edison bill, you may get a late payment fee. You can also get into a payment plan agreement with the power company to settle your outstanding balance.
Ask for an Extension Date for Your Con Edison Bill
If you have a bill that is overdue and you don't have enough money to settle it, you can contact the company to allow you an extension to enable you to pay. You will get an agreement to a payment plan.
DoNotPay is an online service that can help contact the power company and get you an instant extension. All you need to do is provide your details and DoNotPay will do the rest for you.
Ask for a Waiver on Late Fees for Con Edison bill in NYC
You can ask for a waiver on your late fees from Con Edison Company. This will save you some much-needed money. DoNotPay can also request a waiver on late fees quickly.
How to Get Help in Paying Con Edison Bill in NYC by Yourself
If you are receiving any benefits from a specific government program, apply to qualify for monthly discounts. This may take a lot of time and follow up
You can approach your energy provider to negotiate for a discount or to be given a payment plan. This must be done in writing as a show of commitment. It's a long process that can leave you frustrated. Reach out to online services such as DoNotPay and get this done quickly.
For individuals receiving discounts and benefits from qualifying government organizations, submit an award letter to qualify for the energy affordability program with the following details.
Send your name or the name of the benefit qualifying member
Send the name of the qualifying program and evidence
Send the details of the government entity that issued the documents
The above process can be very lengthy and time-wasting because a lot of documentation is required, and a keen follow-up must be done.
How to Get Help Paying Con Edison Bills With DoNotPay
DoNotPay offers you a perfect solution and offers help in paying Con Edison bills. All you need to do is send your details and your current bills and they will do the rest for you. You do not have to worry about remembering your account passwords or follow-up, since DoNotPay gets it done in the following easy steps;
1. Go to the Negotiate Bills product on DoNotPay.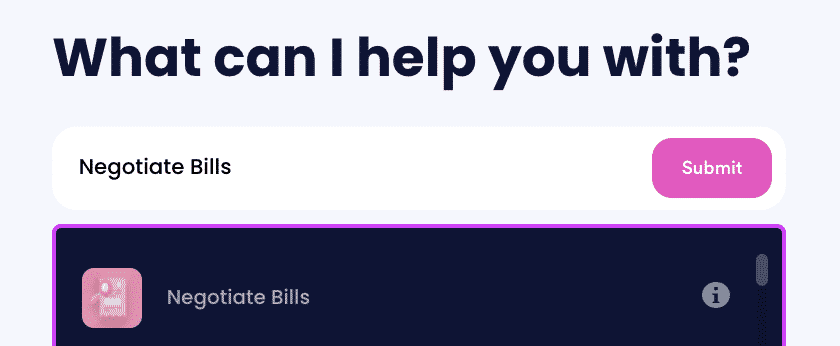 2. Choose whether you want us to call and negotiate your bill for you or send a bill negotiation letter on your behalf.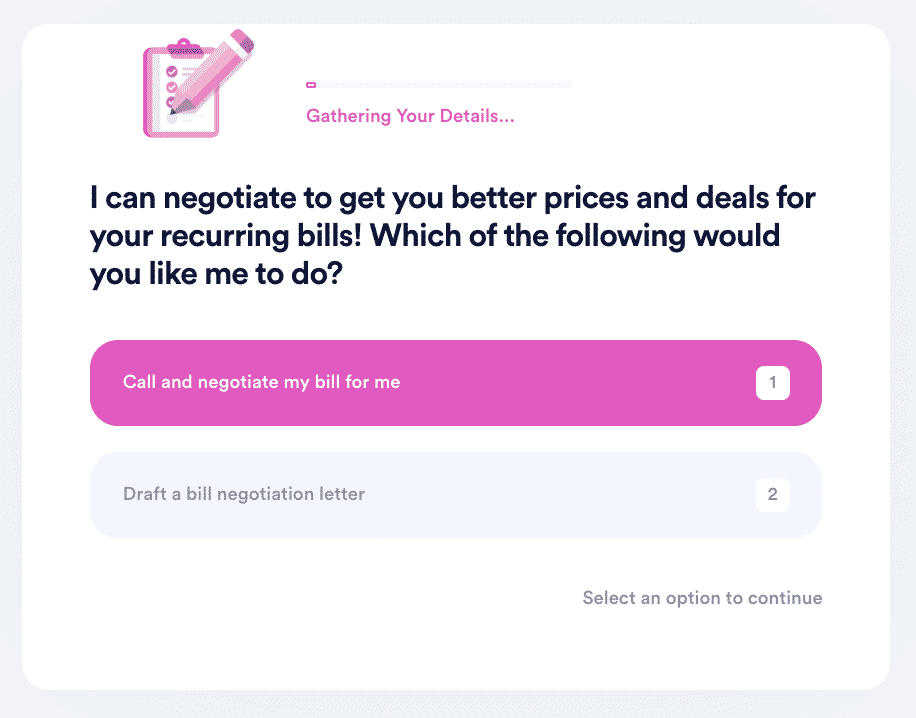 3. Provide the details that will help us negotiate your bill including the company name and how much your current plan costs.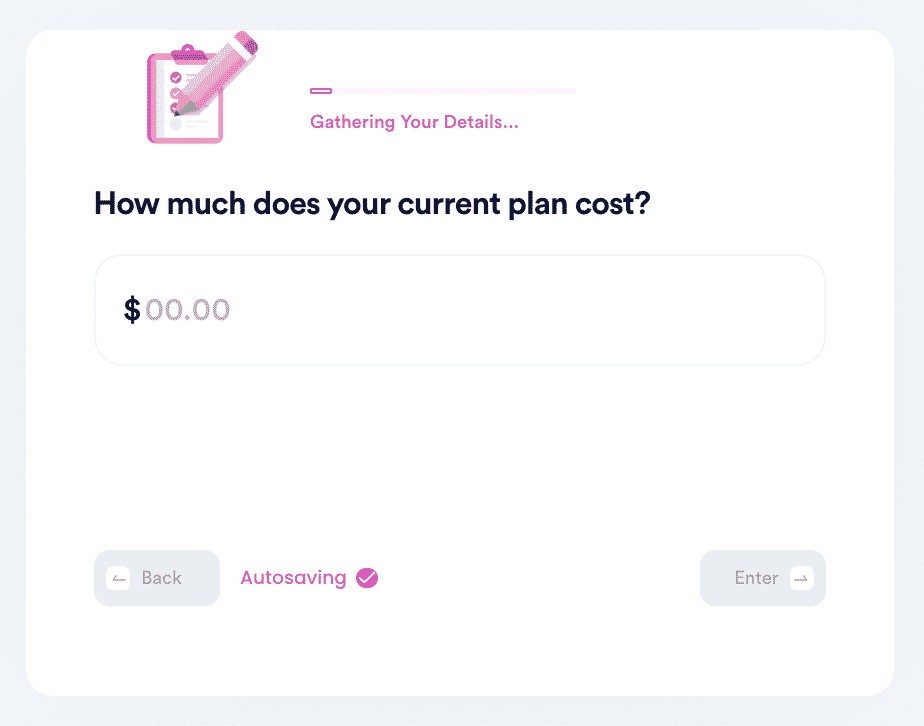 4. Enter your contact information, including email, address, and phone number.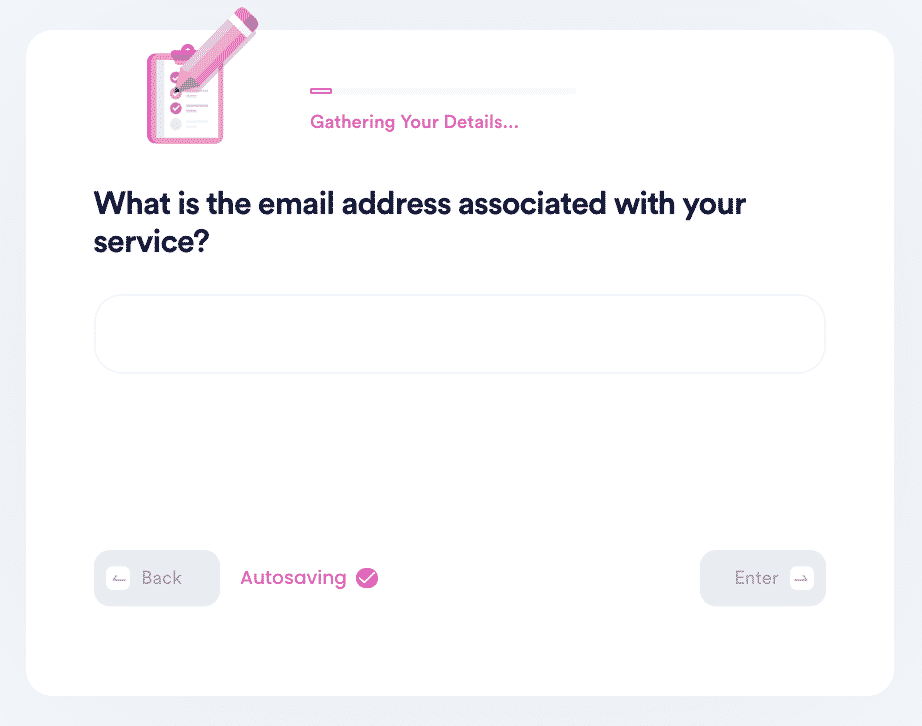 Leave all the work to DoNotPay. We'll fight for a lower bill for you.
Why Use DoNotPay to Help Pay Con Edison Bill
Fast – DoNotPay gets your bills settled quickly, saving you so much time and worry
Easy – You don't have to struggle to fill out tedious forms or worry about remembering passwords to your accounts. DoNotPay gets you the help you need with Con Edison bills in simple, easy steps.
Successful – There's guaranteed success in getting help with Con Edison bills when you use DoNotPay
DoNotPay Works Across All Companies With the Click of a Button
DoNotPay works across all companies quickly. DoNotPay can help you negotiate for bills across all states the same way it can help you get waivers on your bills.
What Else Can DoNotPay Do?
Overdue energy bills can stress you out, especially because every new month means more bills. Getting help with your Con Edison bill in NYC can be complex, especially if you are doing it yourself.
DoNotPay is an efficient online service that gets help with your bills and other issues at the touch of a button.
Help write defamation/demand letters
Sign up today and enjoy this and a lot more services now!