Forgot Your Social Club Password? How to Recover Your Rockstar Games Social Club Account!
Rockstar Games has a great set of titles, including the legendary GTA, Red Dead Redemption, LA Noire, and even Bully's niche classic. Joining the Rockstar Games Social Club gives you access to exclusive content and the ability to socialize and network with other players of your favorite games. So we know how frustrating it can be if you forget and can't access your account.
Password recovery should be easy if you know and can access your Rockstar social club account email. But if you've been hacked or lost access to that email, DoNotPay can help when the automated recovery system is out of options.
How to Reset Your Rockstar Social Club Password the Official Way
Go to the Password Page
If you , you could recover it the fast way through Rockstar's typical password recovery route. To recover your Rockstar Games Social Club password, start by heading to the Password Recovery Page.
Enter Your Account Email
Here, you'll notice there's only one entry form, the email address connected to the account. Enter the email you used to make the account. If you changed the account email, try the new email first, then the old one.
Follow the Link to Reset Your Password
You should see a recovery email arrive immediately or within the next five minutes if there are server delays. Follow the email link to the password reset page, where you can enter a new password. Be sure to save this password somewhere safe, so this issue doesn't happen again.
Don't see your recovery email?
Check your SPAM folder.
Make sure your email provider can receive emails from Rockstar Games.
You might have been hacked, and the email changed.
If You Still Can't Reset Your Social Club Password
I think a hacker hacked My Rockstar Social Club Account
I Don't Have Access to My Rockstar Account Email Anymore
Nothing Works, I Can't Access My Social Club Account
There are two reasons why the typical password recovery process doesn't work. You may have lost access to the email you made the account with, or a hacker hacked your account. It's also possible that there has been a bizarre internal server error. However, Rockstar Games says you are responsible for securing your account and maintaining access. They don't help with hacked accounts and feel you should have transferred your account email before switching to a new email address.
Either way, don't expect Rockstar's help to recover your lost social club password or account. Fortunately, DoNotPay can help you.
Reset Your Rockstar Games Social Club Password With the Help of DoNotPay
Even if Rockstar doesn't provide account recovery support, a lost Social Club account doesn't have to be lost forever. With DoNotPay, we can use your account information - like your games, achievements, history, and screenshots - to prove the account is yours and get your Social Club password back.
DoNotPay is an online service. Using this position, we can contact Rockstar's corporate office and push until they send a recovery email to an email address you can access. From here, you can reclaim a hacked account or an account with a lost email address quickly and easily.
DoNotPay Lets You Recover Your Password in 6 Simple Steps:
1. Go to the Recover Passwords product on DoNotPay and select the type of account you are trying to recover, such as email, streaming service, social media, gaming, eCommerce, and more.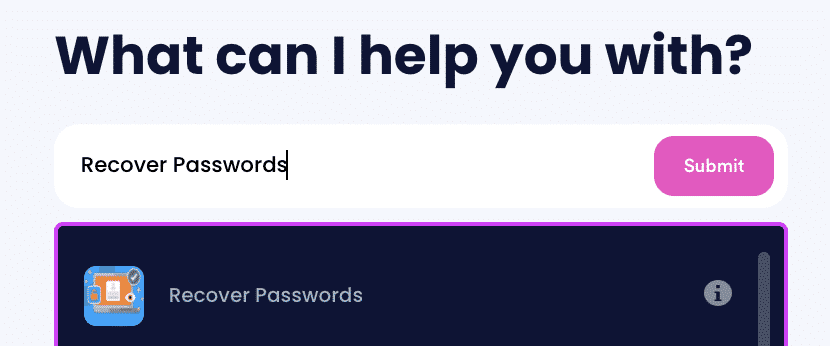 2. Tell us more about your account, including usernames and associated emails and phone numbers.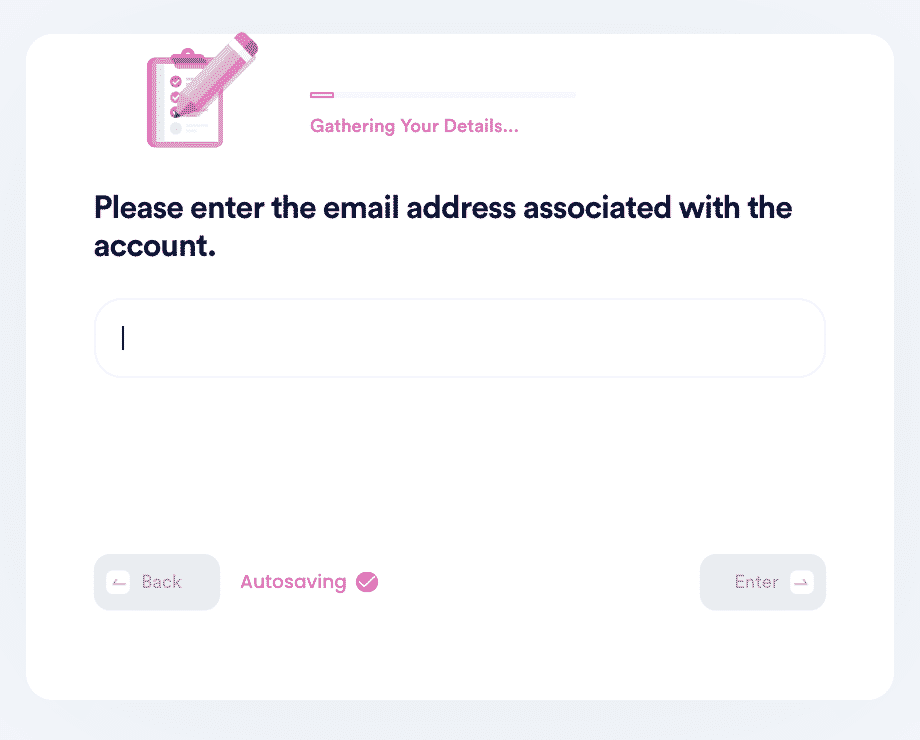 3. Help us verify your account ownership by entering the date you first created the account, when you last logged in, and any payment methods saved under the account.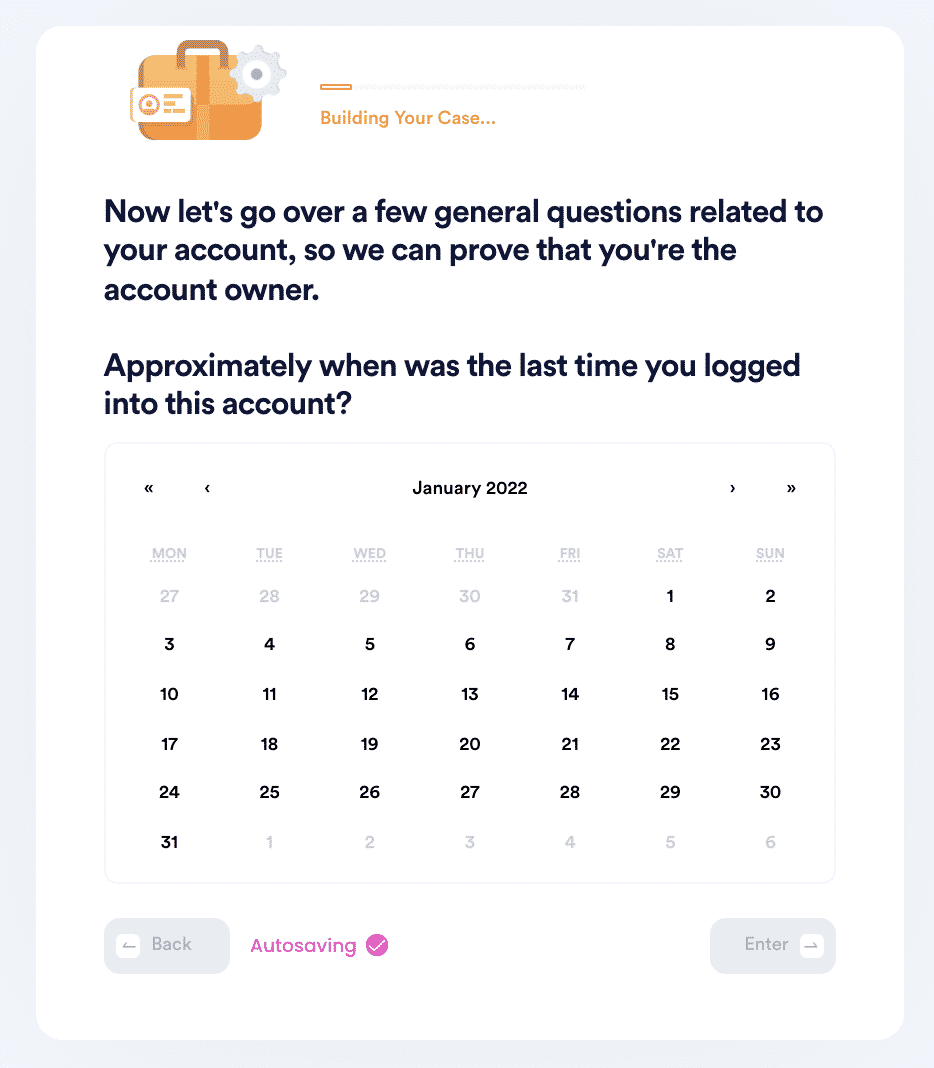 4. Upload photographic evidence if you have any that can help prove your account ownership.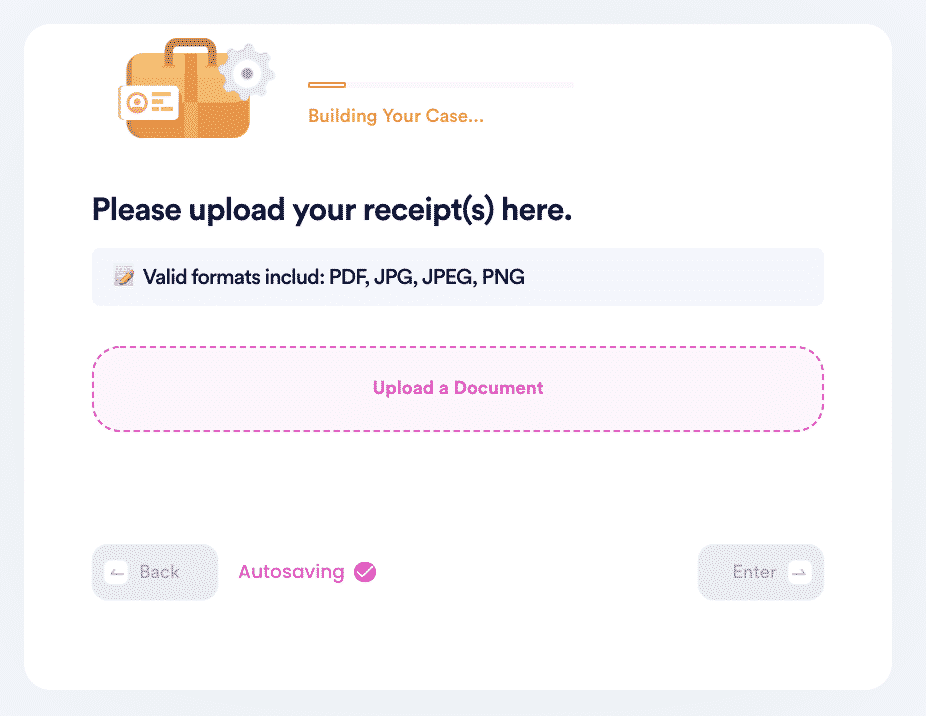 5. Enter any last known or previously used passwords to help verify your identity.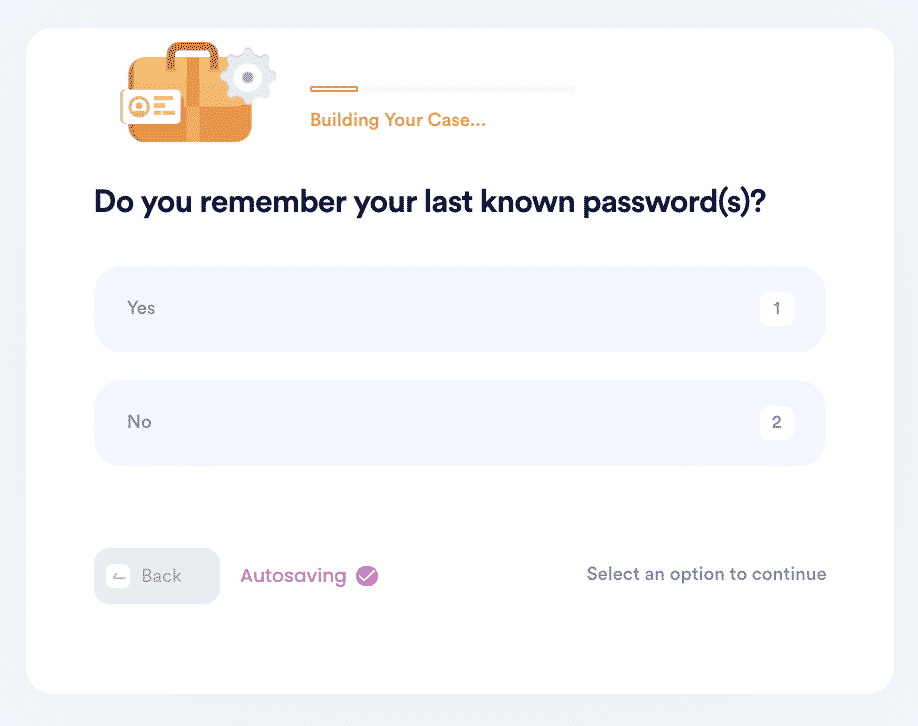 6. Enter your contact information and submit the task!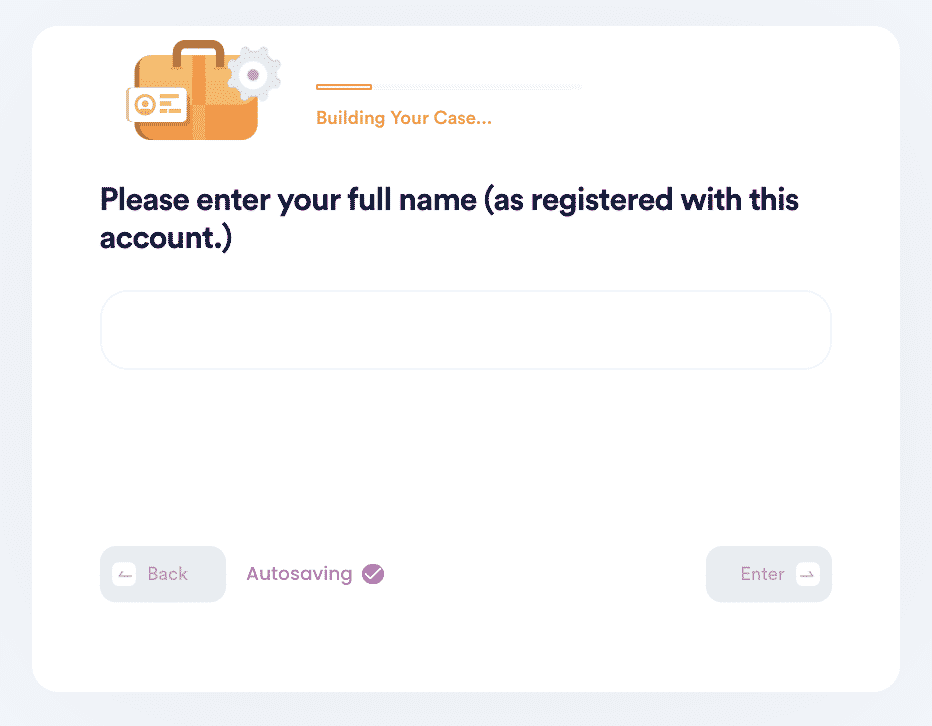 If you want to learn more about DoNotPay's Forgot Password, do not hesitate to contact us.
Why You Should Reset Your Rockstar Social Club Password With Us
| | |
| --- | --- |
| Easy | You don't have to spend hours trying to reset your password or wait weeks waiting to hear back. |
| Fast | You don't have to struggle to try to remember the answer to your security question. |
| Successful | You can rest assured knowing we'll make the best case for you to get access to your account. |
Is Rockstar Games Being Difficult? DoNotPay Can Help You Sue Them
Rockstar Games may have a policy of not helping with account recovery, but we can force the issue even beyond phone calls and emails to Corporate. If Rockstar refuses to restore your account or leave it in the hands of a hacker, we can sue to get your account back. If it comes to that, we'll help you file a lawsuit and restore your Social Club access through legal means if polite inquiries are refused.
DoNotPay Helps You Reset All Your Forgotten Passwords With the Click of a Button
Resetting passwords and account recovery can take forever, especially if you've lost access to your last phone or personal email. DoNotPay can help you recover accounts for any company or service with the same simple steps. Here are a few other important accounts we can help you recover:
What Else Can DoNotPay Do?
You could explain to the reader that DoNotPay can help them cancel their subscription, use DoNotPay's virtual credit card to surf free trials, and appeal their banned accounts.
Conclusion
Forgetting your password is a pain, and losing access to your Rockstar Games Social Club account just won't do. DoNotPay can help you get back all your points, achievements and reconnect with your online social network no matter what it takes.