Forgot Your Secure Box Password for Your HTC One? DoNotPay Can Help!
If you have an HTC One phone, you can hide or lock specific message threads on the Secure Box and protect them with a password, so no one else can access these messages. But what happens if you ? Without a password, you cannot retrieve your messages from the Secure Box.
This is where DoNotPay comes in. We can help you retrieve quickly and efficiently, saving you the frustration and hours of trying to do it yourself. Simply provide us with your account information, answer a few questions, and we'll contact HTC on your behalf to ask for a password reset link to be sent to your current email address.
Why You May Use Secure Box
If you haven't already moved over to an encrypted messaging app, you probably rely on text messages quite a bit to stay in contact with friends and family. Sending a text message is simple, quick, and extremely convenient. Unfortunately, text messages can be read by anyone who happens to pick up your phone if you don't have a secure lock screen, giving them access to your private text messaging conversations.
Whether you're planning a surprise birthday party for a child, spouse, or family member, applying for a new job, or simply trying to keep your sibling from reading all your conversations, you can secure your messages with Secure Box to protect them from prying eyes.
How to Reset Your HTC One Secure Box Password by Yourself
If you've forgotten your Secure Box password, you need to perform a factory data reset to recover it since HTC has no other way to retrieve a forgotten Secure Box password. Please note that after performing the factory data reset, all personal data will be deleted from the phone, including downloads, ringtones, images, apps, contacts, voicemail, and any data previously stored in Secure Box, so be sure to create a backup before a factory data reset. Data stored to an SD card will not be erased unless otherwise selected.
There are two methods of resetting the HTC One; through the settings menu or with hardware keys.
HTC One reset from the settings menu
Like all Android devices, you can perform a factory reset from the settings menu of your HTC One. Simply hit the Settings icon, scroll down until you see Backup & Reset, then tap Reset Phone at the bottom of the next screen. You will be shown everything you will lose upon performing the reset. If you have backed up your important data and wish to proceed, tap OK and confirm your choice. Your HTC One will now reset itself and restart with all of your data wiped.
HTC One reset with hardware keys
If there's a problem with your screen or you're otherwise unable to do a factory reset via the settings menu, then you can use the hardware buttons to do a reset. Turn off your HTC One and follow these steps:
Press and hold the volume down key.
Turn the phone on by pressing the power key until the phone vibrates, then release the power key.
Continue holding the volume down key.
Release the volume down button when the black screen with red and blue lines of text appears.
Press the volume down button repeatedly until reboot to bootloader is highlighted, then select it with the power button.
The device will display a white screen with colored text.
Press the volume down button repeatedly until BOOT TO RECOVERY MODE is highlighted, then select it with the power button. The screen will display the white HTC screen and then turn black. After several seconds, another black screen with red and blue text will appear.
Press the volume down button repeatedly until wipe data/factory reset is highlighted, then select it with the Power button.
Press the volume down button repeatedly until the Yes, delete all user data option is highlighted, then select it with the power button.
Once the data wipe is complete, press the power button, and your phone will reboot and restore factory default settings.
Setting a New HTC One Secure Box Password
Once the reset is complete, you can now set a new HTC One Secure Box password. Follow these steps to set a new Secure Box password:
Open the Messages app and click on the 3-dot icon on the top right-hand corner to bring up the menu
Click on the Settings option and select the General option
In general settings, scroll down until you find 'SETTINGS' in bold
Select the Password option to set a new password for the Secure Box
Input your new HTC One Secure Box password, and you're all set!
Reset Your Secure Box Password HTC One with DoNotPay
As you can see, the process of recovering your HTC One Secure Box password is a long and complicated one. With DoNotPay, you don't have to spend hours guessing your old password or trying to reset your password. What's more, you won't have to lose your vital data by resetting your phone.
DoNotPay lets you recover your password in 6 simple steps:
1. Go to the Recover Passwords product on DoNotPay and select the type of account you are trying to recover, such as email, streaming service, social media, gaming, eCommerce, and more.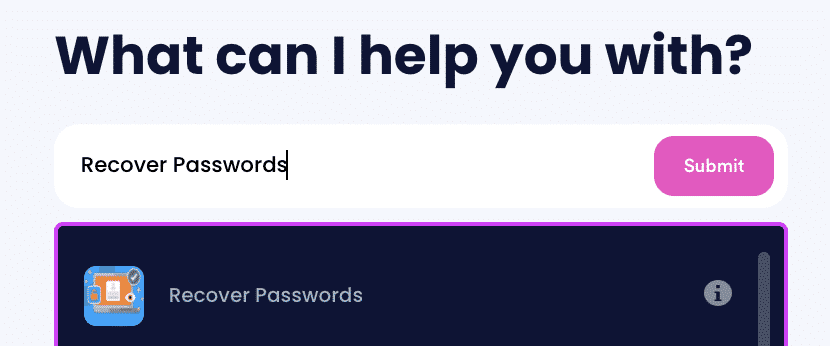 2. Tell us more about your account, including usernames and associated emails and phone numbers.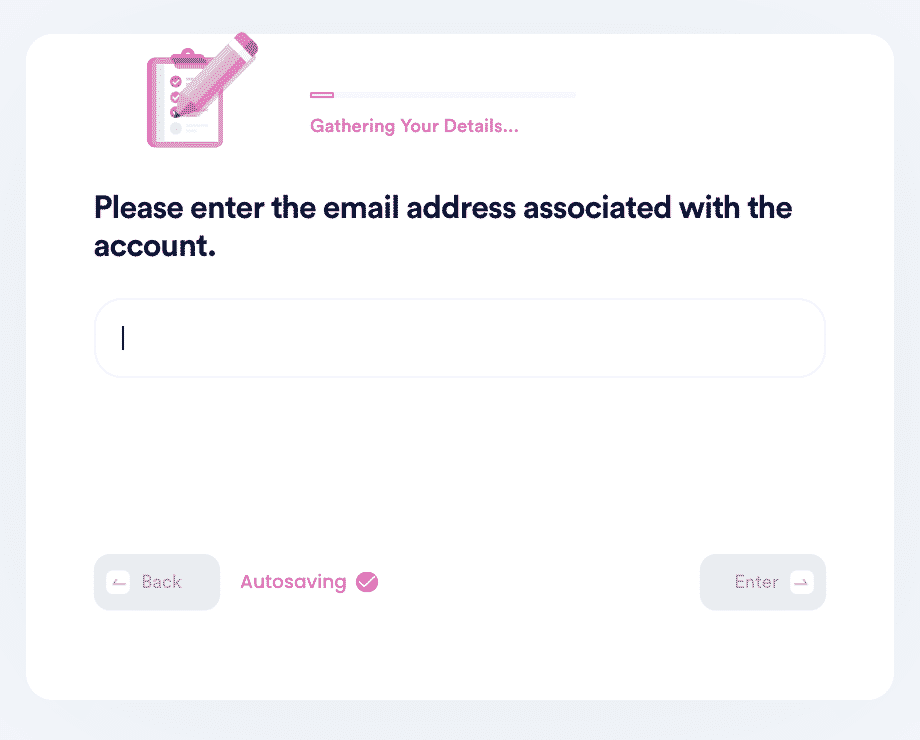 3. Help us verify your account ownership by entering the date you first created the account, when you last logged in, and any payment methods saved under the account.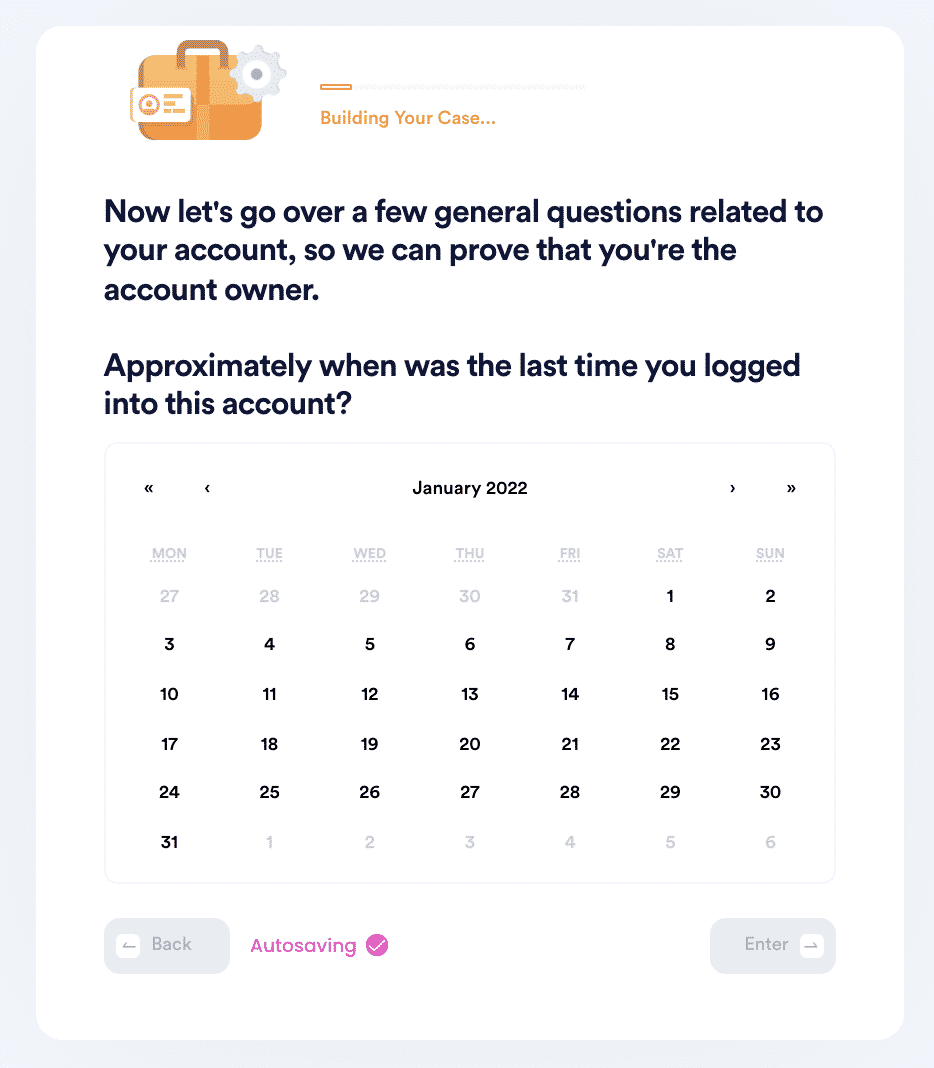 4. Upload photographic evidence if you have any that can help prove your account ownership.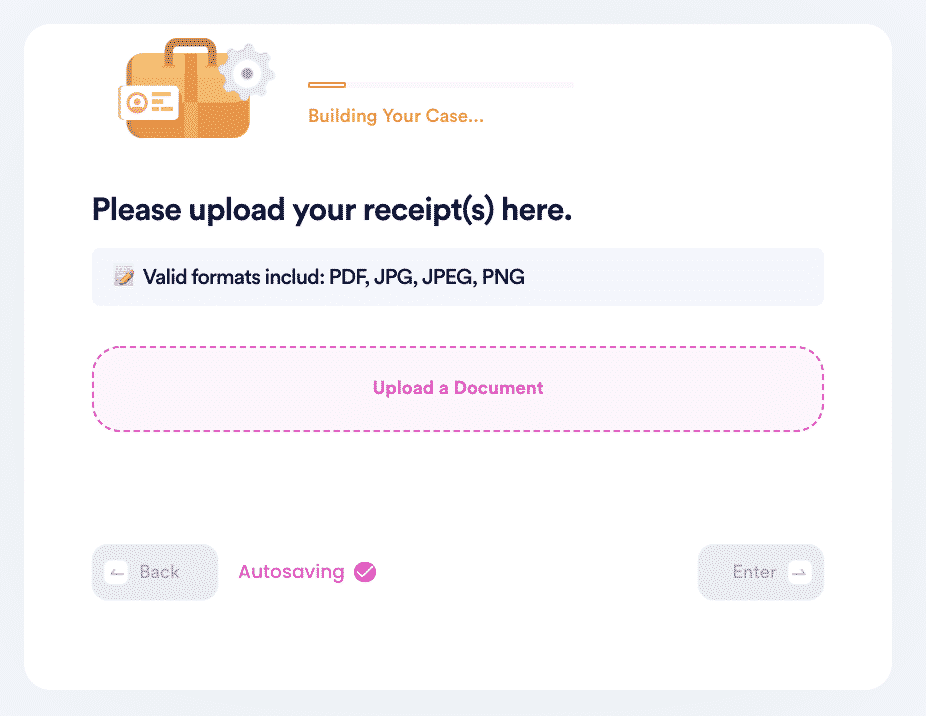 5. Enter any last known or previously used passwords to help verify your identity.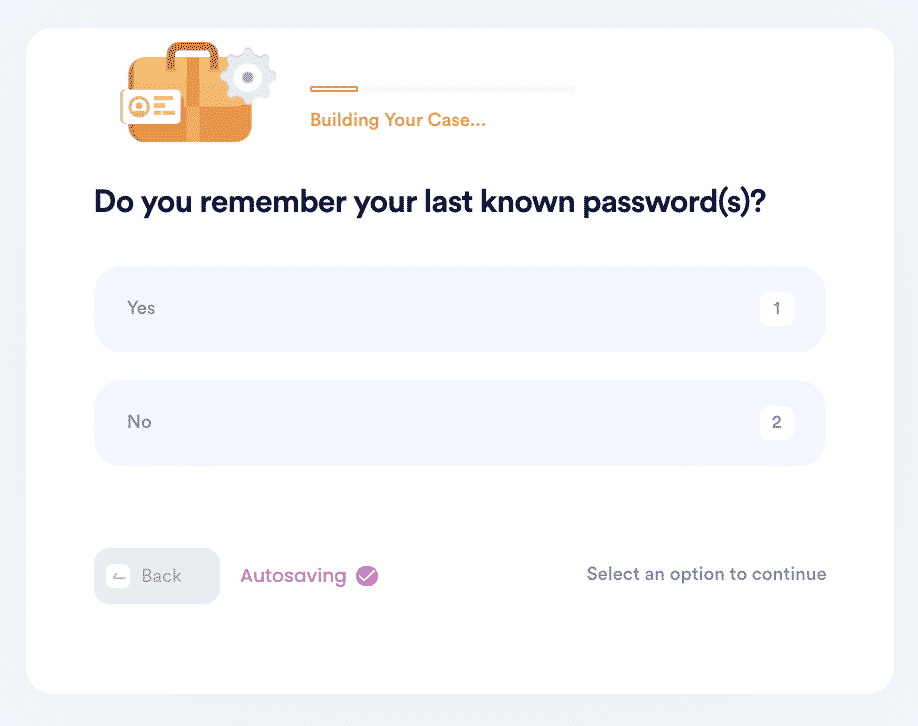 6. Enter your contact information and submit the task!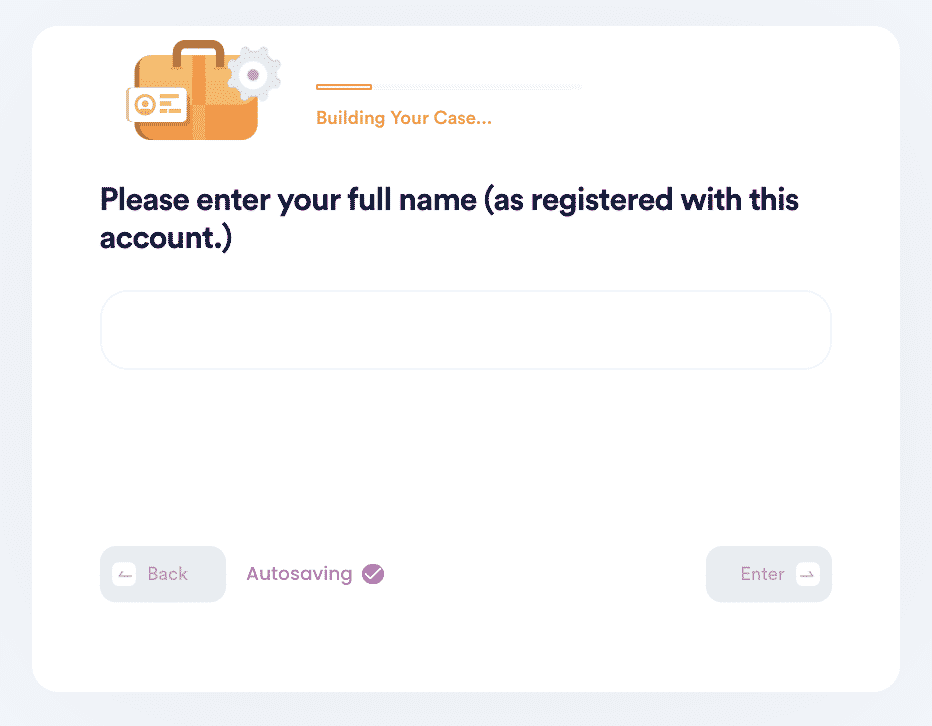 DoNotPay Helps You Reset All Your Forgotten Passwords with the Click of a Button!
Apart from helping you recover your HTC One Secure Box password, DoNotPay can also help you recover other forgotten passwords for:
Losing access to your Secure Box can be frustrating – you can see the text messages you're looking for when you search for them but can't access them. DoNotPay can help you recover your Secure Box password so you can retrieve your locked text messages. Why go through the hassle of resetting your phone and losing all your data when DoNotPay can help you recover your forgotten Secure Box password for HTC One? to get started!