Reset Your Forgotten Router Password With Ease
Your router is your gateway to the online world. If you can't use it, though, it's not really a gateway to anywhere. Forgetting your WiFi password can make for a harrowing time, but there's an easy way to get it back. Just let DoNotPay handle the heavy lifting for you so you can recover your in no time.
How to Reset Your Router Password by Yourself
Resetting your router password isn't too tricky, but you need to know exactly what to do to get it to work. After all, if they made it easy, anyone could potentially change your password to whatever they wanted. It's generally a lot easier and takes less time to get DoNotPay to talk to your ISP for you so that they can initiate the change on your behalf.
If you don't mind putting in the extra work, though, you can try:
Change From a Default Password
If you never changed your router's password after getting it, you can look up the password based on what type of device it is (Linksys, NETGEAR, Cisco, etc.).

Once you've found the default for your router, go to your router's admin console in your browser. You can do this by typing the IP address for your router into your browser and hitting enter. If you don't know your IP address, you can find it easily by opening the command prompt window (the start menu and typing "cmd"), then running the ipconfig command, which will display your IP address next to the "Default Gateway" field.

Enter the default password when prompted.

Find the password section inside the console and click it.

Follow the steps as outlined in order to change the password. These steps vary by router model but should be easy to follow as prompted.
Change From a Forgotten Password
Press the reset button on the back of your router for 30 seconds to initiate a full factory reset.

When your router reconnects, open your browser and go to your router's admin console. You can get there by typing in the IP address for your router.

Enter the default password for your router's model when prompted.

Find the password section inside the console and click it.

Follow the steps as outlined in order to change the password. These steps vary by router model but should be easy to follow as prompted.
If You Can't Change Your Router Password
If neither of the above methods work for you, you have a few options left to try. The first would be to attempt the second method again, as it's likely you didn't hold down the reset button long enough if your router did not do a full factory reset. The second would be to contact your ISP directly to ask them to reset your device. When you do this, you'll need to provide identifying information to prove that you're the account holder, as they can't just go around resetting passwords for anyone who asks. It's a tedious process to be sure, which is why many opt to have DoNotPay go through these steps for them.
Reset Your Router Password with the Help Of
DoNotPay
If you're having trouble resetting your router password yourself, DoNotPay can get in touch with your ISP for you. Just try these six easy steps to get the ball rolling:
1. Go to the Recover Passwords product on DoNotPay and select the type of account you are trying to recover, such as email, streaming service, social media, gaming, eCommerce, and more.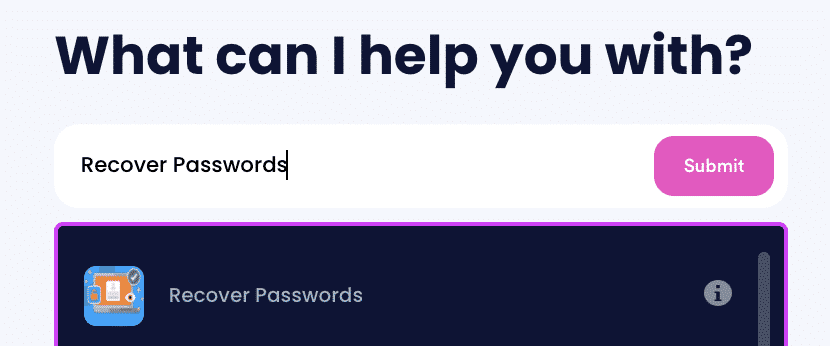 2. Tell us more about your account, including usernames and associated emails and phone numbers.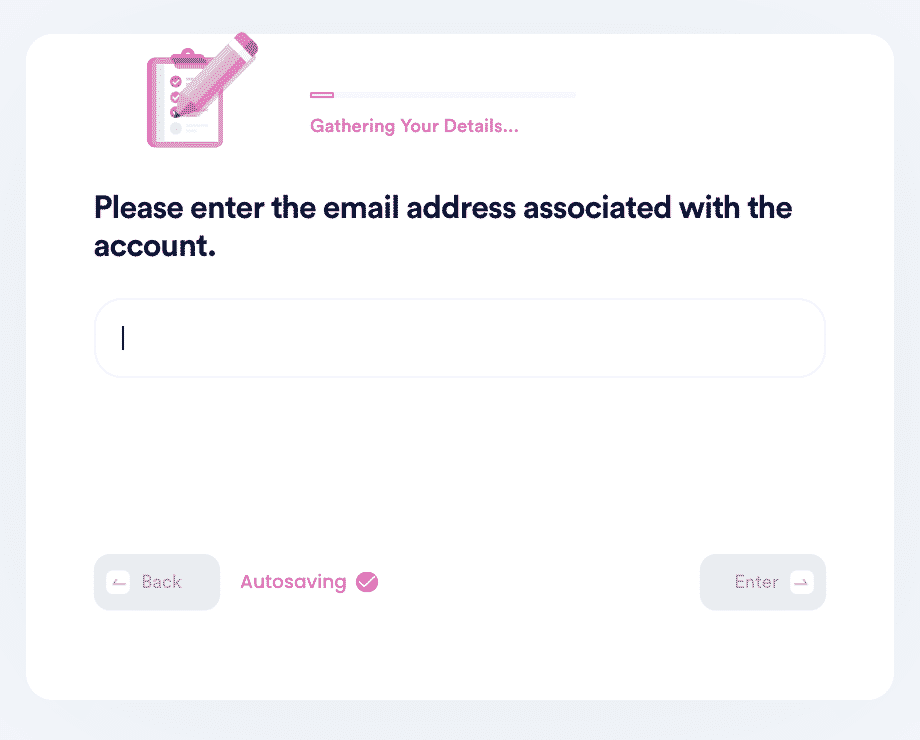 3. Help us verify your account ownership by entering the date you first created the account, when you last logged in, and any payment methods saved under the account.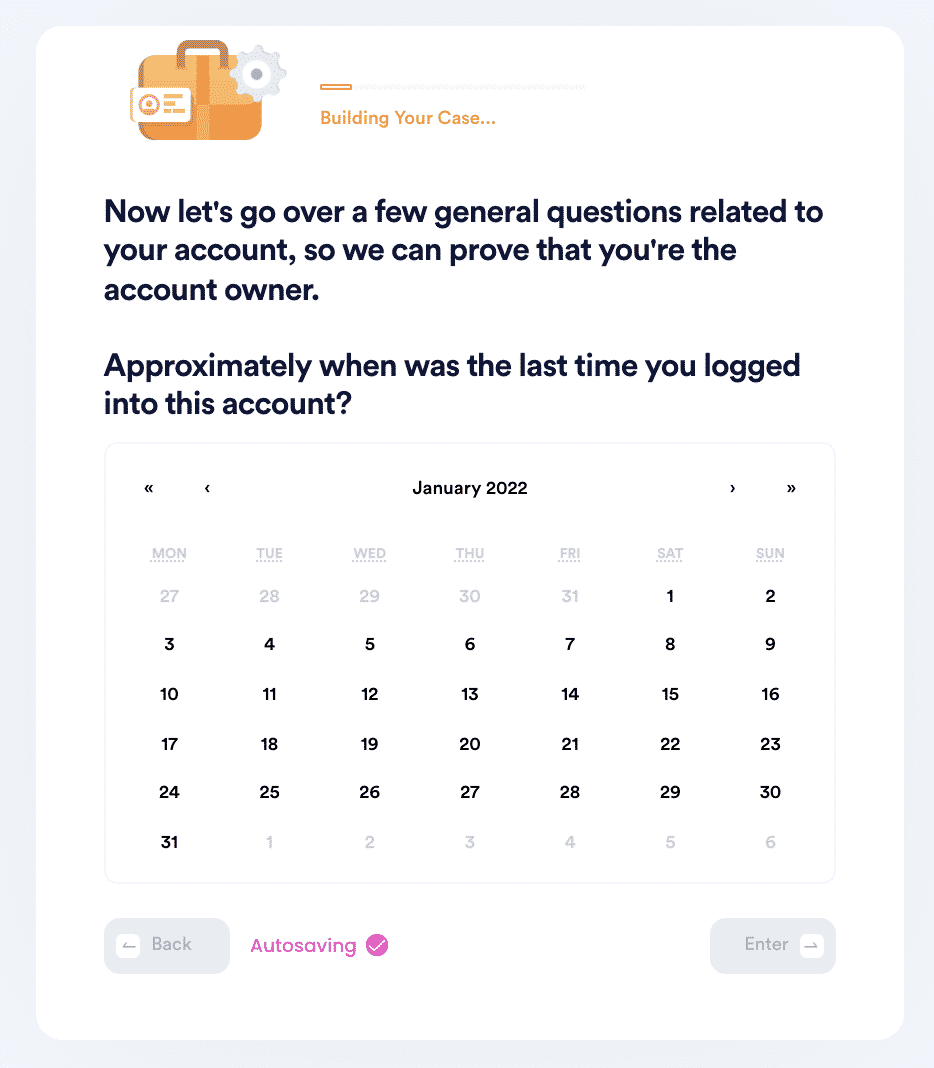 4. Upload photographic evidence if you have any that can help prove your account ownership.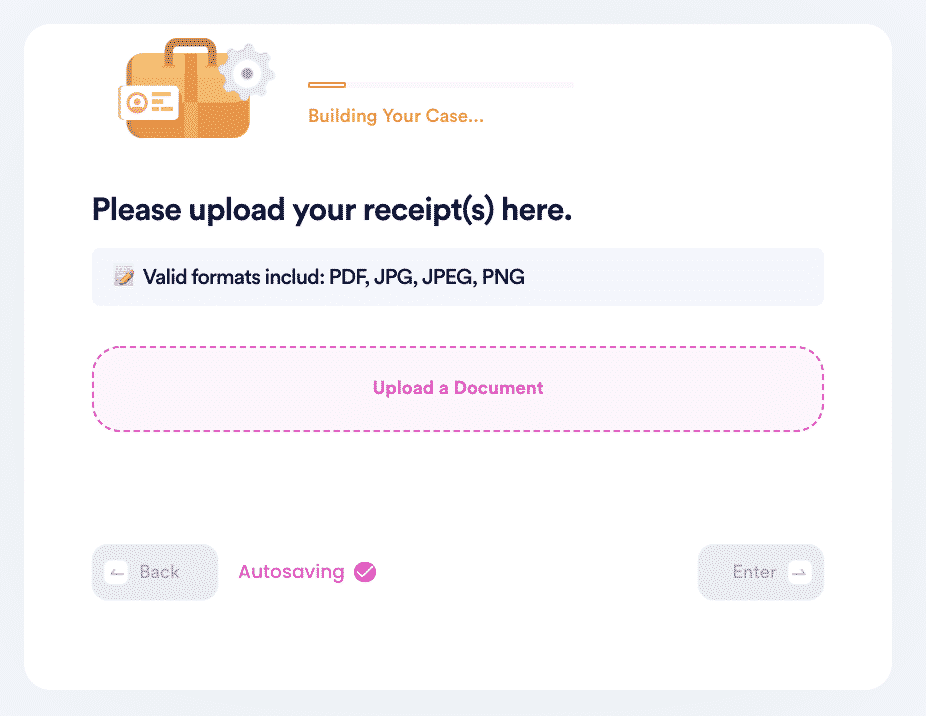 5. Enter any last known or previously used passwords to help verify your identity.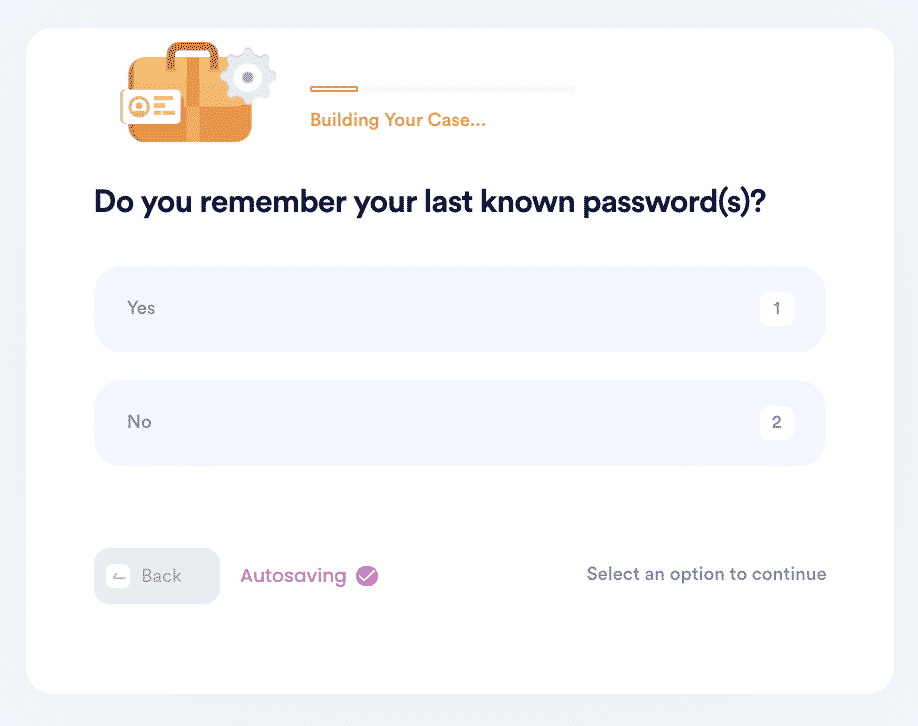 6. Enter your contact information and submit the task!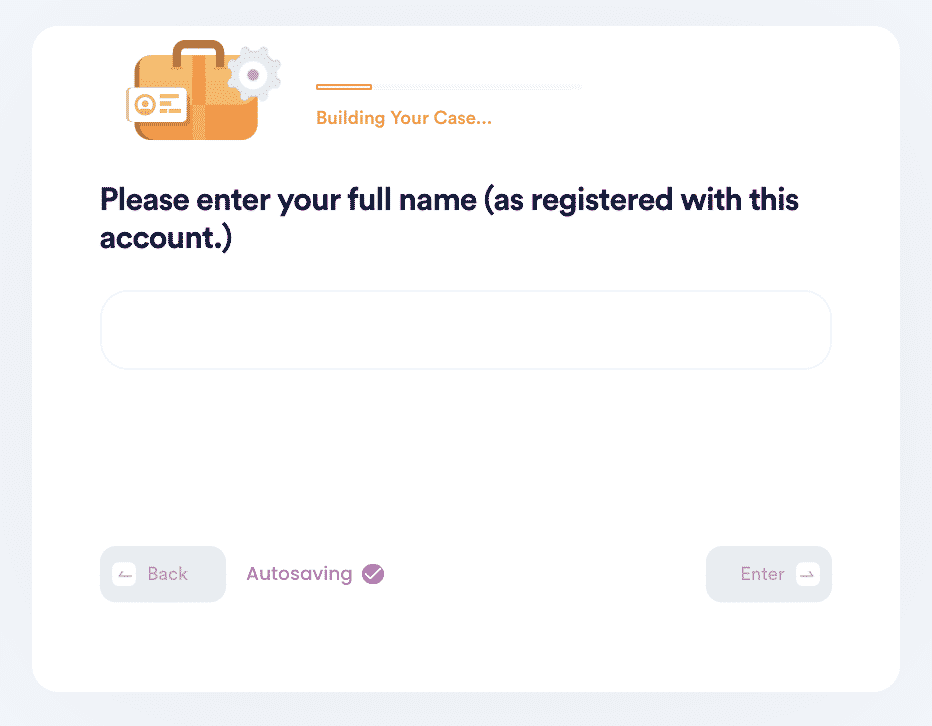 Why You Should Reset Your Router Password With
DoNotPay
Forgetting your router password is annoying, to say the least. While you can tackle the issue yourself, letting DoNotPay handle it is a lot more efficient and effective. If you want some quick reasons as to why then just consider:
We make filing a claim as easy as possible with our user-friendly app design.

Filing claims only takes a few minutes.

We do everything possible to make sure you get what you need.
DoNotPay
Helps You Reset All Your Forgotten Passwords with the Click of a Button
If you thought all DoNotPay could do was reset your WiFi password, you'll be pleased to know you were mistaken. We can help you reset passwords for all sorts of devices. Whether it's Windows computers, Apple products, Samsung products, or anything in between, we've got your back. Social media accounts like Facebook and Instagram are easy to get locked out of, so we can step in to help with that. Gmail accounts are a breeze, too. We'll even help with gaming apps like Steam and Discord.
What
E
lse
C
an DoNotPay
D
o?
DoNotPay isn't just limited to password resets. In fact, we offer users a ton of convenient services, some of our best being:
No matter what you might need to do, DoNotPay can do it for you faster and more easily. Check out the app today to save a ton of time.